Newscast for Friday, July 12, 2013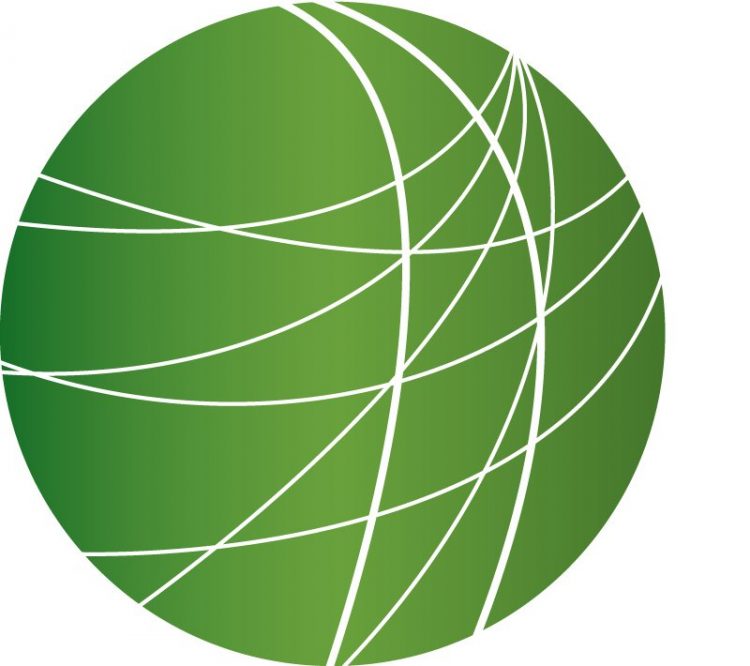 Snowden seeks asylum in Russia as new report reveals Microsoft shared information with US government
Zimmerman trial raises issues of gun laws, racial profiling, violence against youth of color
Reproductive rights advocates rally in Texas as Senate passes abortion restriction law
Malala Yousafzai calls for women's rights, access to education in UN address
HEADLINES
Napolitano to take over California University System
Department of Homeland Security chief Janet Napolitano is stepping down from her post to take over as president of the University of California system.  She announced her decision today.  A former governor of Arizona, Napolitano has served as Secretary of Homeland Security for President Obama's entire term.  She will become the first female head of the California University system.
French NGOs sue NSA over PRISM
Two France-based human rights groups have filed a legal complaint in Paris against the NSA and the FBI.  The suit also names seven American technology firms allegedly involved in the recently-revealed PRISM surveillance program.  From France, FSRN's Liam Moriarty has more.
The complaint alleges US intelligence agencies violated French law by intercepting email and telephone communications of French citizens.  The tech companies, including Apple, Microsoft and Google, were named for allegedly allowing the US government to access their customers' personal communications.  Jeanne Warnet, an attorney with the Paris-based International Federation for Human Rights, says the government snooping threatens fundamental freedoms.
"The right to privacy is one of the basis rights you have to get when you have the rule of law, when you are in a democracy.  Without this right, this is not anymore a democracy."
Warnet says the complaint, filed jointly by her group and the French Human Rights League, is based largely on information leaked by fugitive American whistleblower Edward Snowden.  It asks the French prosecutor to launch an investigation to determine if criminal charges are warranted. Warnet says her group is still considering whether to also take legal action against the French government, which was revealed last week to be operating a surveillance program very similar to PRISM.  Liam Moriarty, FSRN, Normandy, France.
Israel eases access to worship in Jerusalem for women, children and elderly
This year, for the Muslim holy month of Ramadan, Israel has implemented new initiatives to ease access for Palestinians traveling to Jerusalem for Friday prayer. Today women of all ages, men over the age of 40 and children younger than 12 were allowed to cross the main checkpoint without permits, but teenage boys and young men were turned away.  FSRN's Lena Odgaard reports.
Today is the first Friday of Ramadan.  Every year hundreds of thousands flock to Jerusalem to pray at the Al-Aqsa Mosque, which is considered the third holiest site in Islam.  Palestinians from throughout the West Bank travel for hours to cross the Qalandia checkpoint into Jerusalem. 'Without ID' yelled a Palestinian man advising women to keep their papers in their pockets and hurry through the checkpoint to avoid creating a jam.  The heavily armed Israeli soldiers waved most women through, checking only larger bags and the ID papers of young boys. Speaking to FSRN, two middle aged women, May and Zeyad said they go to Al-Aqsa every year, because it is important to do during Ramadan – and because that's when it is possible to get permission from Israel.  Many women and older men said it was easier to pass this year.  But not all were allowed through.  Thirty-two-year old Mahmoud began his trip to Al-Aqsa at 4:30 in the morning.
"I came to pray because it is the first Friday in Ramadan.  I came with my parents and they let my parents but me no.  Why do we need permission, that's the question we need to ask them?"
Mahmoud will now have to go back to Tulkarm, an hour drive north, while an estimated 50,000 other Palestinians will be granted access to the holy site.  Lena Odgaard, FSRN, Qalandia checkpoint in the West Bank.
General strike in Brazil keeps national protest movement going
More than a hundred thousand union workers took to the streets Thursday afternoon in cities across Brazil, demanding better working conditions. In the first general strike in the country in more than two decades, union leaders attempted to capitalize on the momentum of last month's countrywide popular demonstrations.  FSRN's Sam Cowie reports from Rio.
Bus drivers, metal-workers, dock workers and bank tellers were among the union members taking part in the "National Day of Struggle" campaigning for better working conditions, higher wages and better pensions.  They were joined by other protestors who echoed last month's calls for improved public services.  Protesters blocked dozens of major roads.  Striking dock workers disrupted South America's largest port in Santos near Sao Paulo.  Schools and banks in certain cities remained closed. In Rio de Janeiro, demonstrators marched along Avenida Rio Branco, blocking one of the city's busiest streets. Marcelo Rodrigues is head of the Rio de Janeiro wing of CUT, one of the organizing unions. He says workers are looking to reduce the 44-hour working week.
"We understand that if we cut the workers hours to 40 hours from 44 hours a week, this will generate more jobs of better quality and therefore improve the economy.  This reduction of hours is absolutely fundamental."
The demonstrations were largely peaceful, but in Rio a masked group clashed with police, despite calls by union activists for calm. Police responded with teargas and sound bombs to disperse the crowd. Sam Cowie, FSRN, Rio de Janeiro.
FEATURES
Snowden seeks asylum in Russia as new report reveals Microsoft shared information with US government
Former NSA intelligence contractor Edward Snowden met with representatives from international human rights groups in Moscow's airport this morning, to announce that he will formally seek asylum in Russia until he secures safe passage to Venezuela, where he has already been granted humanitarian asylum. He asked rights groups Human Rights Watch and Amnesty International, to help protect him from what he called extra-legal attempts by the US to interfere. The news comes with new reports that reveal mass information-sharing between the company Microsoft and the US government. FSRN's Alice Ollstein reports.
Zimmerman trial raises issues of gun laws, racial profiling, violence against youth of color
Today at a packed courthouse in Sanford, Florida, the jury began deliberations in the trial of George Zimmerman, the self-appointed neighborhood watch volunteer who shot and killed unarmed 17-year-old Trayvon Martin, in February 2012. As we go to broadcast, no verdict has been determined, but it could be announced at anytime. Second-degree murder convictions can result in life in prison. Earlier this week, the judge also said jurors could consider the lesser charge of manslaughter. For more, we're joined by Mychal Denzel Smith, Knobler Fellow at the Nation Institute. He's been blogging on the Zimmerman trial at thenation.com.
Reproductive rights advocates rally in Texas as Senate passes abortion restriction law
In Texas, reproductive rights advocates are rallying again at the state capitol as Republican lawmakers continue their campaign to pass regulations that would close most abortion providers in the state. Today, the Senate held the first vote on HB2, which passed along party lines. FSRN's Teddy Wilson reports on the ongoing opposition and how these laws would affect a clinic in Bryan, Texas and the women who rely on its services.
Malala Yousafzai calls for women's rights, access to education in UN address
Today, 16-year-old-Malala Yousafzai, who was shot by the Taliban for her work promoting education and rights for girls in her native Pakistan nine months ago, addressed the United Nation's Youth Assembly in a call for education and social change.
"The Taliban shot me on the left side of my forehead. They shot my friends too. They thought that the bullet would silence us, but they failed. And out of that silence came thousands of voices. The terrorists thought that they would change my aims and stop my ambitions, but nothing changed in my life except this: weakness, fear and hopeless died. Strength, power and courage was born."
The UN designated today, Yousafzai's 16th birthday, Malala Day and brought together more than 1,000 youth leaders from around the world. Wearing a white shawl that she said belonged to the slain Pakistan leader, Benazir Bhutto, Yousafzai said the day is not only for her, but for the thousands of activists who are fighting for peace, education and equality across the world. Her address comes as UNESCO released a report on global education that found that nearly 60 million children still do not have access to regular schooling, about half of them in conflict zones. A majority are women and girls. Yousafzai said she did not harbor any sense of revenge for her attackers and pledged to continue her fight for greater access to education, especially for the world's girls.
"So let us wage a global struggle against illiteracy, poverty and terrorism. Let us pick up, let us pick up our book and our pens. They are our most powerful weapons. One child. One teacher. One book. And one pen can change the world."
The UN's Global Education First Initiative has outlined three goals: to put every child in school, improve the quality of learning, and foster global citizenship.