Newscast for Friday, July 19, 2013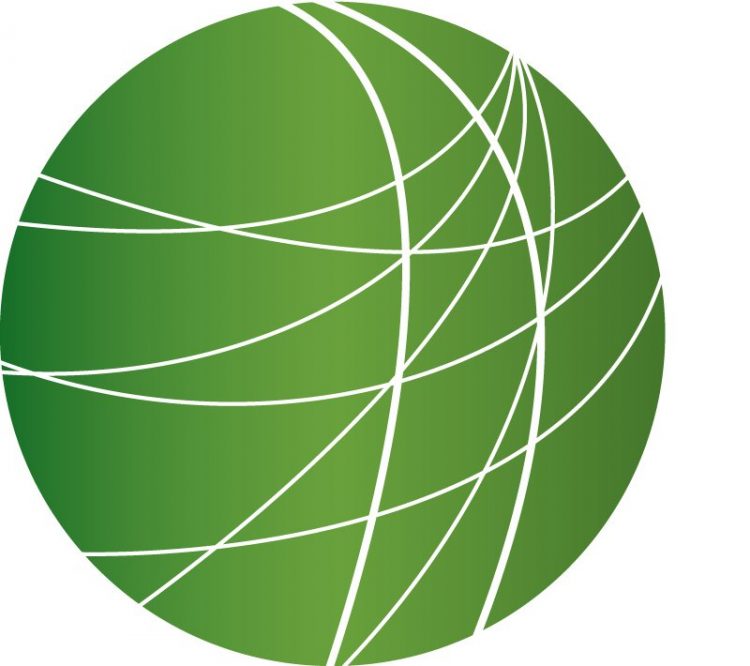 Obama describes history of racial disparity in response to Trayvon Martin killing as Florida students continue to occupy governor's office
Justice Department could use hate crime law to charge Zimmerman in killing of Trayvon Martin
Illinois municipalities pass gun reform laws ahead of state deadline
Farmworkers say outdated regulations on pesticides, chemicals fail to protect laborers
HEADLINES
Judge hears challenge to targeted killing of American citizens
Today the ACLU and the Center for Constitutional Rights challenged the US drone killings of three American citizens.  The groups filed a lawsuit on behalf of Nasser Al-Aulaqi, whose son Anwar and grandson Abdulrahman were killed in two separate strikes.  Another plaintiff is Sarah Khan, whose son Samir was also killed in one of the attacks.  FSRN's Ben King reports from the capital.
The lawsuit argues that the men's constitutional rights were violated when they were killed in drone strikes in Yemen in 2011. Abdulrahman was 16 years old at the time.  His grandfather describes him as a typical teenager who "watched 'The Simpsons,' listened to Snoop Dogg, read 'Harry Potter' and had a Facebook page with many friends." Al-Aulaqi v. Panetta is the latest in a series of lawsuits and FOIA requests that seek answers and accountability for the CIA's targeted killing program. Today, lawyers from the ACLU argued that the court needs to protect the constitutional rights of the victims, especially the right to due process guaranteed by the Fifth Amendment.  The ACLU's Brett Kaufman warned the case could set a dangerous precedent:

"I think today's argument really brings into stark relief the consequences of the government's position as to whether it may be brought into court when it violates the rights of its citizens. The government's argument boils down to 'trust us' when national security is involved."
District Court Judge Rosemary Collyer will review the case and issue a decision as to whether to government can be put on trial for the killings, although it's unclear when a decision will come. Ben King, FSRN, Washington, DC.

Union decries Detroit bankruptcy decision

A Michigan judge says is it unconstitutional for Detroit to file for Chapter 9 bankruptcy because the state constitution prohibits actions that would negatively impact public employees' pensions.  Detroit made history yesterday when it became the largest US city ever to file for bankruptcy.  Reaction to the announcement has been mixed, with some saying it will allow the city to start fresh.  But the President of AFSCME, the union representing public employees, said the city did not negotiate with the union and warned filing for bankruptcy threatens worker pensions.  The judge ordered the proceedings to halt.

Curfew imposed to keep peace in Kashmir after civilian protest shooting
A day after four civilians were shot and killed by paramilitary troops during a protest in Indian administered Kashmir, authorities issued curfews in several major towns to prevent large scale protests.  FSRN's Shahnawaz Khan has the story.
Initially six people were reported dead, but officials put the number of civilian fatalities at the hands of the Border Security Forces at four today.  More than 40 people were injured in the incident.  Most parts of the Muslim-dominated Kashmir Valley were placed under curfew, as separatists called for a general shutdown.  Despite the restrictions, minor clashes between demonstrators and police have been reported in some areas, including Ramban District where the shootings took place. Authorities stopped Hindu pilgrims traveling through Ramban to a Himalayan shrine for fear of retaliatory attacks by locals.  Officials however said the situation was largely under control. After the civilian shootings and outcry yesterday, the Border Security Forces vacated their post in the town where the shooting took place. Local police have taken over the post. Shahnawaz Khan, FSRN, Srinagar.

Hundreds arrested as demonstrators decry conviction of Russian opposition leader
Today a Russian court unexpectedly decided to release well-known opposition leader Alexey Navalny.  Just yesterday Navalny was sentenced to five years in prison on charges of embezzlement in a case widely criticized as political.  The decision follows a night of protests in cities across Russia.  FSRN's Ekaterina Danilova reports.
People shouted, "Shame!" and "Fascists!" as the police arrested about 60 activists at an unsanctioned gathering in St.  Petersburg in support of Alexey Navalny.  Thousands gathered in Moscow, where unsanctioned protests continued into the night, leading to more than 200 arrests. Navalny told reporters that the rallies influenced the court's decision to release him until his sentence comes into force two months from now.  It's likely that Navalny can now take part in the election for mayor of Moscow, but he's threatening to boycott instead.

"I'm not their pet kitten or puppy whom they first removed from elections.  You won't take part, they said, and then they said – no, let's give him one month to take part in the elections."
Navalny says he will discuss his options with supporters. He also says he will continue the work he started with the opposition movement, which seems to be reenergized as a result of his conviction. Ekaterina Danilova, FSRN, Russia.
FEATURES
Obama describes history of racial disparity in response to Trayvon Martin killing as Florida students continue to occupy governor's office
Today, President Barack Obama addressed the killing of Trayvon Martin in his first remarks since a jury found George Zimmerman not guilty of the shooting death of the unarmed Florida teen last week. Obama said the nationwide response should be viewed in the context of racial injustice.
"When Trayvon Martin was first shot I said that this could have been my son.  Another way of saying that is Trayvon Martin could have been me 35 years ago.  And when you think about why, in the African American community at least, there's a lot of pain around what happened here, I think it's important to recognize that the African American community is looking at this issue through a set of experiences and a history that doesn't go away."
Obama said that includes a history of racial disparity in how the US judicial system is applied, such as with the death penalty or in enforcing drug laws. And a history in which virtually all people of color have experienced people locking car doors or clutching purses in their presence. The president said measures, such as Florida's Stand Your Ground Law, which allows residents to use deadly force, should be scrutinized.
"On the other hand, if we're sending a message as a society in our communities that someone who is armed potentially has the right to use those firearms even if there's a way for them to exit from a situation, is that really going to be contributing to the kind of peace and security and order that we'd like to see?"
The Stand Your Ground law has received increased criticism after the Zimmerman acquittal and it's a central focus of protesters in Tallahassee, who continue for a fourth day to occupy the offices of Governor Rick Scott. They're calling on Scott to convene a special legislative session to pass a Trayvon Martin Civil Rights Act and repeal the state's Stand Your Ground Law.  For more, FSRN spoke with one of the protesters at the Capitol, Michael Sampson, a student at Florida State University and one of the organizers with Dream Defenders. He joined us by mobile phone and began by describing the latest at Governor Scott's office.

Justice Department could use hate crime law to charge Zimmerman in killing of Trayvon Martin
This Saturday activists are planning to rally in 100 cities across the nation in front of federal buildings. They're calling on the the Department of Justice to bring federal charges against George Zimmerman. If convicted of a hate crime, Zimmerman could face up to life in prison. For more on potential civil rights charges, we're joined by James Eichner. He's a former investigator and attorney at the Civil Rights Division of the Department of Justice and, currently, the managing director of programs at the Advancement Project.

Illinois municipalities pass gun reform laws ahead of state deadline
Municipalities in Illinois rushed to meet today's deadline to pass gun reform measures. The state gave local lawmakers 10 days to do so after lifting the last remaining prohibition on concealed firearms in the nation. Earlier this week, Chicago's city council passed a bill expanding the types of arms included in its existing assault weapons ban, and increasing some penalties. A suburb to the north, Evanston, voted unanimously to implement an assault weapons ban. FSRN's Jay Sapir reports from Evanston.

Farmworkers say outdated regulations on pesticides, chemicals fail to protect laborers
This week, farmworkers from across the country came to Washington D.C. to demand stronger regulations for pesticides, herbicides, fertilizers and other chemicals used by farmworkers. Traveling from California, Florida, Ohio, Minnesota and other states, the farmworkers said the regulations the Environmental Protection Agency approved 20 years ago are outdated and poorly enforced, and that many are suffering serious health impacts as a result. FSRN's Alice Ollstein sat down with Mily Treviño-Saucedo, a farm labor organizer from California who worked in the fields herself as a child, and was part of this week's delegation.