Newscast for Thursday, July 18, 2013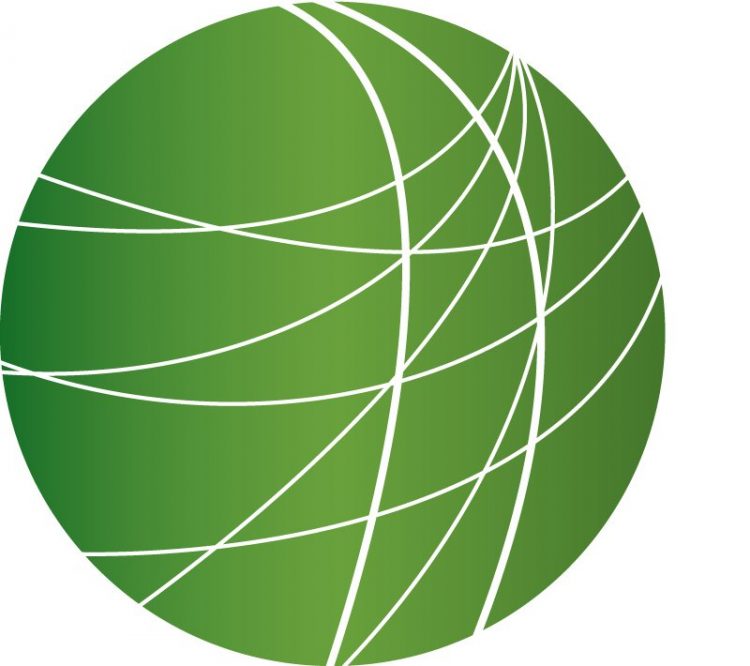 HEADLINES
Texas governor signs abortion legislation
Texas governor Rick Perry signed controversial new abortion legislation today that forces clinics to meet stringent surgery facility guidelines, bans abortions after 20 weeks and increases requirements on physicians offering the procedure. It's expected the new facility regulations will put most of the state's clinics out of business. The fight over abortion in Texas drew significant national attention after Democratic Senator Wendy Davis filibustered the bill during a special legislative session in Austin. But Governor Perry called a second special session and Republicans succeeded in pushing through the new rules.
Indian paramilitary troops open fire on Kashmir protesters
Six people died today after Indian paramilitary forces fired on civilian protestors in Indian administered Kashmir. FSRN's Shahnawaz Khan has the story.
Protestors gathered near a paramilitary Border Security Force, or BSF, camp in Ramban district of Indian administered Kashmir. They alleged that paramilitary personnel had entered a mosque, beat up a local Imam and desecrated the Quran. In response to the protest, BSF personnel opened fire to control the mob, killing at least six and wounding about two dozen. Indian home minister Sushil Kumar Shinde expressed regret over the killings, which come two weeks after the Indian army killed two civilians while looking for militants in a local village. News of killings sparked spontaneous protests in Kashmir's summer capital Srinagar, where stone-hurling demonstrators clashed with police in a few places. Kashmir separatists called for a shutdown on Friday. In 2010, more than a hundred civilians died in a cycle of protests and security personnel shootings in the region. Shahnawaz Khan, FSRN, Srinagar.
Indian high court issues orders to protect women from acid attacks
Cases of acid attacks on women in India have been on the rise. Last week, the Indian Supreme Court slammed the government for its apathy towards victims and gave it a week to do something. But that week is up, and today the Court stepped in, issuing a new set of guidelines. FSRN's Prabhakar Mani Tewari has more.

In a landmark decision, the Indian Supreme Court has ordered a compensation of $5000 dollars to survivors of acid attacks, as well as payment of medical expenses, which can be extremely high because victims often require years of treatment. The Court ordered the federal government to change criminal statutes to ensure perpetrators are not eligible for bail. It also told state lawmakers to begin regulating retail sales of acid and other corrosive substances within three months. These regulations would require people to show a photo ID to buy acid. In addition, retailers would have to keep purchase records. Supreme Court issued these guidelines after hearing a petition by a woman named Luxmi, who was attacked with acid. Her case has been making its way through the courts for years.
"The court has issued a decision after seven years. I am happy. But had this case been considered earlier, many women would have been saved."
According to the India-based advocacy group Stop Acid Attacks, police in New Delhi are investigating more than 30 cases reported in the capital over the past six months. Prabhakar Mani Tewari, FSRN, Kolkata.
Monsanto says it won't seek new GMO permits in Europe
US-based biotech giant Monsanto is throwing in the towel on selling new GMO crops to Europe. The company announced Wednesday it will withdraw its remaining applications from the European Union. FSRN's Liam Moriarty has more.
Monsanto says, after years of delays, it sees no likelihood that its applications to sell several varieties of genetically modified corn, soybeans and sugar beets will be approved. Mute Schimpf, with Friends of the Earth Europe, says Monsanto's announcement is just recognition that there's little demand for GMOs here.
"EU farmers don't need GM crops. They have other problems and they need other, more sustainable solutions. And you have in most European countries a strong movement which demands sustainable conventional organic food but they don't want to see any GM crops cultivated. They also don't want to see any GM crops on their plate."
That resistance is particularly strong in Germany, Austria and France. In 2011, France refused to license the crops even after a high court ruled its ban was illegal. EU laws that require labeling of GM ingredients in foods have led to most supermarket chains dropping those products in the face of consumer resistance. The only GM crop now being commercially cultivated in Europe is a variety of Monsanto corn that's grown mostly in Spain. The company says it will continue to seek renewal of that certification. Liam Moriarty, FSRN, Normandy, France.
California protesters continue calls for justice for Trayvon Martin
And finally anger over this weekend's George Zimmerman acquittal continues to brew in some US communities. Last night police arrested 17 people protesting at a mall in Victorville, California near Los Angeles.  And another much larger group marched through Beverly Hills waving signs, banging drums and buckets and chanting, calling for justice for Trayvon Martin.
FEATURES
"Walk for Grandchildren" heads to Washington to demand climate change action as lawmakers spar over political response
A Senate hearing Thursday was supposed to explore the latest science on extreme weather, ocean acidification, rising sea levels, and other impacts of climate change. But partisan bickering dominated part of the hearing as the Republican members of the committee used their allotted time to publicly question the data on greenhouse gas emissions and global temperatures, and criticize the Obama Administration's recently announced executive orders to combat climate change. The hearing comes as a group of parents, grandparents and great-grandparents embark on a march from Maryland's Camp David to the White House. The so-called Walk for Our Grandchildren aims to pressure President Obama to take stronger, swifter action on climate change, and keep the promises he's already made. On Capitol Hill, FSRN's Alice Ollstein reports.
Week seven of Bradley Manning trial: judge says "aiding the enemy" charge can proceed as defense warns of dangerous precedent for whistleblowers
Today the military judge in the court martial of Army Private Bradley Manning denied a request from his defense to dismiss some of the most serious charges, including the "aiding the enemy" charge that could carry a sentence of life in prison. Manning faces 22 charges in connection with leaking military documents to the anti-secrecy group, Wikileaks. Manning has said that he leaked the documents in order to "spark a domestic debate on the role of the military and our foreign policy in general." The severity of the charge of aiding the enemy could have implications for future government whistleblowers or those seeking to bring information to the public. For more, we're joined by Kevin Gosztola. He's covering the Manning trial for Firedoglake.com and has been joining us on FSRN for weekly updates and analysis.
Hydraulic fracturing could lead to increased earthquake risks, studies find
New scientific studies strengthen the case that the process used in hydraulic fracturing may lead to increased risks of destructive earthquakes. In areas that are historically seismically quiet in the mid-continental U.S., earthquake activity has increased almost ten-fold since 2001. These earthquakes are primarily associated with deep-injection wells that are used to dispose of contaminated water, including wastewater recovered from fracked wells. The new research also shows that large, distant earthquakes can cause earthquakes near deep wastewater injection wells. FSRN's Jim Pullen reports.
Brazilians call for ouster of Rio de Janeiro governor as protests over reforms continue
In Brazil, a new wave of protests have been taking place in Rio de Janeiro over the last few days, specifically directed at the state governor Sergio Cabral. Demonstrators have been calling for Cabral to leave office following revelations that he used state helicopters for personal use. Protesters have cited other dissatisfactions such as poor public services and allegations of corruption, echoed from last month's mass demonstrations that took place throughout the country. From Rio, FSRN'S Sam Cowie reports.