Newscast for Wednesday, July 17, 2013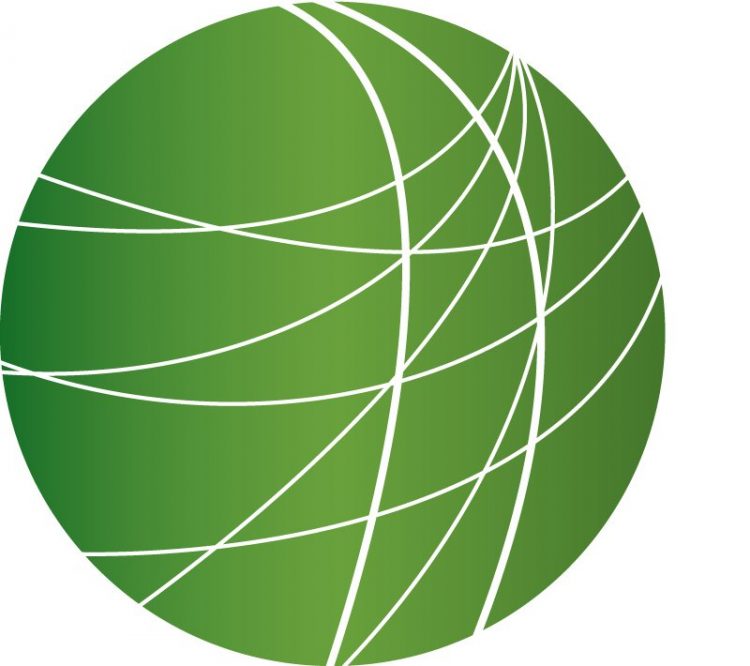 HEADLINES
Circuit court overturns NDAA indefinite detention injunction
The 2nd Circuit Court of Appeals has overturned a lower court decision limiting who the government can hold under indefinite military detention.  Under the 2012 reauthorization of the National Defense Authorization Act, Congress specified that the President can detain members or substantial supporters of al Qaeda, the Taliban or affiliated groups.  But activists and journalists, including Noam Chomsky, Daniel Ellsberg, and Chris Hedges, sued saying this authorized the military to detain American citizens.  The plaintiffs argued their work could make them targets of the US government.  And the lower court agreed to issue a permanent injunction.
But today the Circuit Court said the section of the NDAA in question does not authorize the government to detain American citizens.  In addition, the Court ruled the journalists and activists who brought the case can't seek pre-enforcement review of the law because they failed to "establish a sufficient basis to fear detention."
Congress begins considering changes to Voting Rights Act
Today the US Senate took up the Voting Rights Act for the first time since being ordered to do so by the Supreme Court.  The Court overturned the part of the civil rights legislation requiring certain local and state governments get permission from the Justice Department before making changes to voter regulations.  Justices said Congress must come up with an updated way to determine which jurisdictions currently need extra scrutiny.  Georgia Representative and civil rights leader John Lewis testified at the Senate Judiciary Committee hearing.
"We have made progress.  We have come a great distance.  But the deliberate, systematic attempt to make it harder and more difficult for many people to participate in this democratic process still exists to this very day.  Only hours after the decision was announced to by the Supreme Court – before the ink was even dry – states began to put into force efforts to suppress people's voting rights."
The House Judiciary Committee is expected to take up the issue tomorrow.
Court rules for Russian human rights group in foreign agent law challenge
A court in St.  Petersburg has thrown out the Russian government's case against the well-known human rights group, Memorial, on technical grounds.  The case had made its way through three different courts, and the ruling signals that other groups penalized under the country's foreign agent law may find relief in the Russian justice system.  FSRN's Ekaterina Danilova reports.
Memorial – as well as two LGBT rights groups – had been fined fifteen-thousand-dollars and ordered to register as a foreign agent.  The Russian prosecutor found them guilty of violating a law that compels organizations receiving support from abroad to disclose that information and register with the government. The ruling may be used as precedent in similar cases, even though no court is obliged to follow, says Anna Udiarova, attorney for Memorial.

"We hope the fundamental position of the St.  Petersburg courts in three consecutive decisions on our case will somehow have an influence on general court practice in relation to the prosecution of NGOs – and on judicial protection from the unjustified claims of the Prosecutor."

The ruling comes as the Russian General Prosecutor and other Russian officials have recently said that the law on NGOs should be reformed to better define its terms and otherwise improve it.  Ekaterina Danilova, FSRN, St.  Petersburg.

Protests in India after school lunch poisoning deaths
In India, more than 100-million impoverished children are given free lunches at school.  But a mass poisoning incident Tuesday at a primary school in the northeastern part of the country has parents demanding answers as to how the food became contaminated.  FSRN's Shuriah Niazi reports.
At least 25 children are dead and dozens more are fighting for their lives after consuming a mid-day meal at a government school in Bihar state. Many children are still in serious condition at local hospitals.
The exact source of contamination is unknown, but Bihar education minister PK Shahi told reporters that it is not a case of food poisoning.  He said that food was contaminated by an outside substance, and a probe will find whether it was deliberate or accidental.  There is suspicion pesticide contamination is to blame.
The tragedy sparked violent protests all over Bihar State. The headmaster of the school reportedly fled soon after news of the deaths emerged, and charges have already been brought against her. Shuriah Niazi, FSRN, India.

Activists push Congress to take out immigration bill border security increases
Today activists across the US are holding a National Day of Action to oppose Congress' proposal to increase militarization of the US border.  Rallies are being held in several cities, including Houston, El Paso, San Diego and Detroit, as well as the Mexican border towns of Mexicali and Tiajuana.  Cristina Parker with Border Network for Human Rights says the surge would create one of the most militarized border zones in the world.
"Border Patrol is already the largest paramilitary force in the US and this calls for about $46-billion dollars in spending on drones, helicopters, surveillance and radar equipment, doubling the wall and most significantly, doubling the Border Patrol."

Parker argues that illegal border crossings from Mexico are already near zero.  The so-called border surge is part of the immigration reform bill passed by the US Senate.  The House has yet to take up the legislation.
FEATURES
Churches, civil liberties, advocacy groups seek injunction on US surveillance programs as lawmakers question officials on legality of spying
A coalition of churches, drug decriminalization advocates, civil liberties organizations and other groups filed a new lawsuit against the Obama Administration, saying the mass surveillance conducted by several agencies violates their First and Fourth Amendment rights to free association and privacy protections. As the groups seek a court injunction on the domestic collection of phone and online metadata, lawmakers on Capitol Hill are questioning officials on the constitutionality of the spying programs, and introducing a number of bills to curb them.  On Capitol Hill, FSRN's Alice Ollstein has more.
Indigenous groups protest oil and gas pipelines in northern British Columbia, citing land rights, environmental concerns
In Canada, people are rallying to support an Indigenous community in northern British Columbia that is claiming its sovereignty over the land and maintaining blockades against oil and gas companies who want to build pipelines on their territory. The Wet'suwet'en territory is located 675 miles north of Vancouver, and lies on what has been described as Canada's "carbon corridor," a geographically strategic region where major oil companies such as Chevron and Exxon are seeking to connect the Alberta tar sands to the Pacific coast for export. The Unis'tot'en clan of the Wet'suwet'en nation claim that these pipelines would threaten water sources, rivers, and forest, and are prone to leaks and spills. FSRN's Aaron Lakoff has the story.
China's relocation program moves two million Tibetans into government villages, threatening traditional way of life
The Chinese government is undertaking a massive relocation project of Tibetans that could — in just a few years time — radically reshape their culture and society. Since 2006, the program has removed more than two-thirds of the entire population in the Tibet Autonomous Region, or about two million people. In Qinghai province, 90 percent of the nomadic herders are expected to be put into newly-built, permanent housing by the end of this year.
The Chinese government is promoting the project as a way to bring improved quality of living and boost the local economy, but Tibetans say the relocations are taking place at a rapid rate and many are not moving voluntarily. They report that the new, high-density housing is poorly constructed, that the move threatens a way of life that is thousands of years old.
Since mass protests across the Tibetan plateau in 2008, the government has accelerated the relocation project. For more we're joined by Human Rights Watch's China Director, Sophie Richardson. A recent report from the group investigates the issue.
To read the HRW report, "They Say We Should be Grateful: Mass Rehousing and Relocation Programs in Tibetan Areas of China" and to view satellite imagery of the relocation zones: http://www.hrw.org/news/2013/06/27/china-end-involuntary-rehousing-relocation-tibetans

Humanitarian groups warn of crisis in Uganda after sudden rise in refugees from fighting
In Western Uganda, a sudden rise in refugees is prompting aid groups to warn of a humanitarian crisis. An armed attack in eastern Democratic Republic of Congo last week prompted refugees to cross into Uganda, where nearly 70,000 people are in need of assistance along the border. Many have had to sleep in school grounds in the open and, according to the Red Cross, an estimated 2,000 refugees are pregnant women. UN Radio's Beng Poblete-Enriquez reports.