Newscast for Monday, August 12, 2013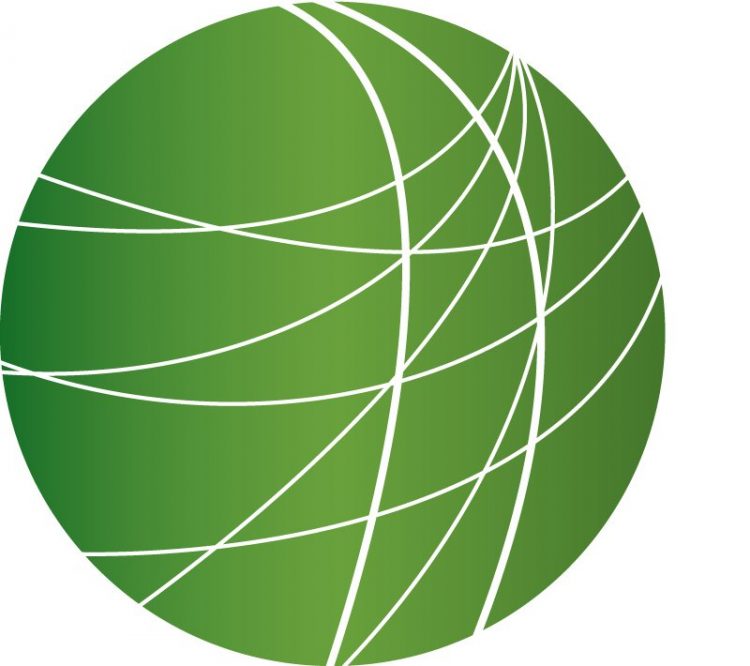 US Attorney General Eric Holder calls criminal justice system 'broken,' outlines reforms to reduce prison sentences
At direct action in DC, activists continue pressure on Obama, State Department to reject Keystone XL pipeline
Georgia and South Ossetia mark 5th anniversary of war's end, as thousands of displaced struggle with poverty, inadequate housing
As Syrian refugee population nears 2 million, children face struggles in temporary camps
HEADLINES
NYPD's use of stop-and-frisk ruled unconstitutional; Bloomberg says city will appeal
A federal judge ruled today that the New York Police Department's stop-and-frisk program is unconstitutional. Linda Perry Barr reports from New York.
Judge Shira Sheindlin said stop-and-frisk is racially discriminatory and she appointed an independent monitor to oversee the NYPD. The city claimed the racial demographics of criminal suspects should be used to measure racial bias in stops. But in her ruling, Sheindlin called that reasoning "flawed, because the stopped population is overwhelmingly innocent – not criminal."
Further, the ruling says stop-and-frisk violates Fourth Amendment protection against unreasonable search and seizure and Fourteenth Amendment equal protection clause. Scheindlin went on to write that stop-and-frisk has been so "pervasive and persistent" that it has become a fact of daily life in some new york city neighborhoods." The independent monitor will oversee NYPD policies, training, supervision, and discipline. The judge cited the U.S. Supreme Court in not ordering a wholesale ban on the s stop-and-frisk tactic. Linda Perry Barr, FSRN, NY.
Buddhist-Muslim tension eases as Sri Lanka mosque issue mediated
After weekend violence between Muslims and Buddhists in Sri Lanka, both sides have agreed to concessions to diffuse the ongoing tension. FSRN's Ponniah Manikavasagam reports.
Sri Lankan Muslims agreed to close a newly built mosque, while the Buddhists agreed to cut down a banyan tree, a key symbol of their religion after a mosque was attacked on Saturday. A mob of hard-line Buddhists pelted stones at the Muslim house of worship during prayers. Several houses were also damaged injuring 12 people, despite a heavy presence of police. A night curfew was declared to control the situation.
This latest violence against the Muslim community by members of the Buddhist majority is the most recent in simmering religious tensions. The Buddhists objected to the building of a mosque near a banyan tree. The new building replaces an old one earmarked for demolition in line with city drainage works. Ponniah Manikavasagam, FSRN, Sri Lanka.
Mexico's President presents energy reform package; seeks oil in deep water and shale deposits
Mexico's president presented a highly anticipated ,and controversial, energy reform package today that would affect the current structure of the country's state-owned oil company and electric utility. Shannon Young reports.
In a slickly stage-managed presentation attended by key cabinet officials, Mexican president Enrique Peña Nieto and Energy Secretary Pedro Joaquín Coldwell laid out their arguments for reforming Mexico's primary energy sectors: oil, gas, and electricity. Even before its introduction, the energy reform package has been a hot-button issue. Pemex, the state-owned oil company, is both the largest single source of revenue for the federal government and a symbol of nationalism.
Both the President and the Energy Secretary emphasized that Mexico's easy to reach oil and gas deposits are shrinking and that the country's energy security depends on the ability to extract hydrocarbons from deep water sources and shale formations. The administration argues that Pemex has not kept up with the technology needed to get at these deposits on its own. The reform package presented today calls for constitutional reforms, which may signal a long legislative battle in Mexico's Congress. Shannon Young, FSRN, Oaxaca.
Heightened pace of drone attacks continue in Yemen; civilian toll unknown
And an escalated pace of drone attacks in Yemen continued over the weekend, with another strike on Saturday. According to the Yemen Post, five people were killed, but only three were believed to be al Qaeda operatives. In the past two weeks, as many as 49 people were killed by missile strikes from remotely controlled aircraft in the region; it's unclear how many were civilians. Most of the U.S. Embassies shuttered last week were open today, except for the one in Yemen.
WBAI-FM lays off most staff including entire news department; program changes in effect
And effective today, nearly two-thirds of staff at WBAI-FM, one of the five Pacifica Radio network stations, are laid-off, including the entire news team. According to Pacifica's Interim Director Summer Reese, who announced the lay-offs, the move comes as the station is no longer able to meet payroll and transmitter payments.
In signing off the airwaves Friday, WBAI News Editor Andrea Sears addressed the audience.
"I am in many ways incredulous that the entire news department has been taken off the air. News and information from a perspective that is outside the mainstream, a critical perspective that puts the needs of people first and holds on to the ideals that are at best paid lip service by those with money and power, journalism that speaks truth to power, that to me is the heart and soul of WBAI. And where better to practice that craft than here in New York City, the media capital of the world."
WBAI will continue to broadcast terrestrial and online radio, but will distribute low or no-cost content.
FEATURES
US Attorney General Eric Holder calls criminal justice system 'broken,' outlines reforms to reduce prison sentences
Today, US Attorney General Eric Holder announced details of some major reforms to the US criminal justice system. During a speech to the American Bar Association in San Francisco, Holder said federal prisons are operating at almost 40% above capacity to cope with a prison population that has grown by nearly 800% since 1980 and almost half of those are in jail for drug related crimes:
"Widespread incarceration at the federal, state and local levels is both ineffective and unsustainable. It imposes a significant economic burden, totally $80 billion in 2010 alone and it comes with human and moral costs that are impossible to calculate. As a nation we are coldly efficient in our incarceration efforts."
The Attorney General said it is "well past time to implement common sense changes":
"Some issues are best handled at the state or local level and that's why I have directed today the United States attorney community to develop specific, locally tailored guidelines, consistent with our national priorities, for determining when federal charges should be filed and when they should not."
Attorney General Eric Holder speaking earlier today. For more, we spoke to Vanita Gupta, Director of the American Civil Liberties Union's (ACLU) Center for Justice and leader of the ACLU's National Campaign to End Over-incarceration.
At direct action in DC, activists continue pressure on Obama, State Department to reject Keystone XL pipeline
In Washington D.C., More than 100 environmental activists from across the country blocked the entrance of the US State Department today. Demonstrators are calling on the agency and the President to reject the proposed Keystone XL pipeline. They also drew attention to the Department's practice of hiring contractors with ties to the oil industry to conduct environmental reviews. In Washington, FSRN's Alice Ollstein reports.
Georgia and South Ossetia mark 5th anniversary of war's end, as thousands of displaced struggle with poverty, inadequate housing
Today marks the fifth anniversary of the end of the war between Georgia and Russia over the separatist region of South Ossetia. Since the new government of Bidzina Ivanishvili came to power after Georgia's 2012 parliamentary elections, relations between the two countries have slightly improved. But as MJ del Valle reports, thousands of people on both sides of the border continue to face challenges.
As Syrian refugee population nears 2 million, children face struggles in temporary camps
One of the biggest refugee crises in the world was created by the conflict in Syria. According to the United Nations, nearly two million people have been forced to flee their homes since the conflict started more than two years ago. More than half are under the age of 17. Once in refugee camps and surrounding countries, Syrians continue to face conditions that are "dire," according to Leila Zerrougi. She's the UN Secretary-General's Special Representative for Children and Armed Conflict and recently spoke to UN Radio's Gerry Adams.