Newscast for Friday, August 9, 2013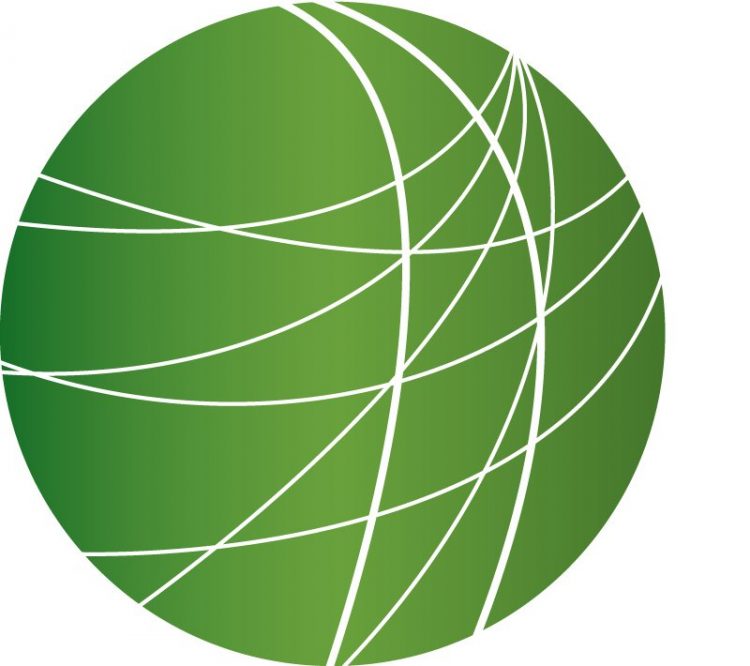 After decade of protests, FCC approves rules to cap prison phone rates
Guantanamo hunger strike passes six months as prisoners file suit to end force-feeding
Voting rights advocates, independents push for election reform at Denver hearing
Outrage spreads in Florida at teen's death after tasing by police
Mumia Abu-Jamal highlights calls for compassionate release of ailing attorney Lynne Stewart
HEADLINES
Encrypted email service provider Lavabit abruptly shuts down
Texas-based encrypted email service provider Lavabit abruptly closed down Thursday afternoon. In a carefully worded statement, the company's owner and operator Ladar Levison wrote that the decision was between shutting down Lavabit or becoming "complicit in crimes against the American people." Levison added that, despite the constitutional right to free speech and making two separate requests, he has been legally prevented from sharing the experiences which led to the drastic decision. The wording of the statement suggests Levison is under a gag order which can accompany National Security Letters or sealed court orders.
Silent Circle shutters its email service, citing lack of privacy guarantees
Hours after Lavabit made its announcement, Silent Circle chose to shut down its encrypted email service, stating the company could not guarantee the privacy of data sent over email. In its statement, Silent Circle said it has not received subpoenas, warrants, or security letters, but chose to act in a preemptive manner. Silent Circle will continue to offer its real-time voice and encrypted instant messaging services, which use different protocols than email.
Protests target 40th anniversary meeting of ALEC
The American Legislative Exchange Council, or ALEC, is holding its 40th anniversary meeting in Chicago, drawing scores of protestors opposed to legislation the lobbying powerhouse has promoted. Theresa Campagna has more from Chicago.

Teachers, parents, students, nurses, carpenters and union workers gathered in front of Chicago's Palmer House Hilton this week to protest a prominent meeting between lawmakers and corporate lobbyists. ALEC has been called a "corporate bill mill" because of the model legislation it churns out and lobbies for on the state level. According to the Center for Media and Democracy, more than 640 ALEC-backed bills have been introduced in 2013 in all 50 states and the District of Columbia. One piece of ALEC-backed legislation has come under recent scrutiny: Florida's "Stand Your Ground'" law. ALEC has also put its weight behind legislation that attempted to block paid sick leave in New York and restrict collective bargaining rights for unionized workers in Michigan. While protests largely remained peaceful, several violent arrests were made over the three day span. Theresa Campagna, FSRN, Chicago.
Events held to mark International Day of the World's Indigenous People at the UN
Several events took place at the United Nations today to mark International Day of the World's Indigenous Peoples. Among them, a walk to the land at the end of a 140 mile river journey to remember the first treaty between native people and white settlers in the US. Melinda Tuhus reports from New York City.

Hundreds of supporters were on hand to greet the dozens of native and non-native paddlers who had journeyed for almost two weeks to raise awareness of Indian Treaty rights. The Two Wampum treaty was signed in 1613 between Dutch settlers and the Iriquois confederacy. That accord served as the basis of more than 500 other treaties in the US signed with native peoples – all of which have been violated or broken. Sub chief Vincent Man of the Ramapough Lenape nation near New York City was at Pier 96 when dozens of paddlers came into view ON the Hudson River: "The feeling of seeing our people coming around the corner like that is an absolutely amazing thing." A group of riders on horseback from the Dakota nation also rode to the UN for the indigenous day commemoration. Today's event also served as a forum for modern-day issues involving indigenous land in the US and included concerns about natural gas fracking, the protection of water resources, and recognition of territorial sovereignty rights. Melinda Tuhus, FSRN, New York City.
Zapatistas celebrate 10 years of autonomous government, inaugurate school
Thousands of people from around the word have flocked to the Mexican state of Chiapas to mark the 10 year anniversary of the autonomous governance system set up in territory held by the Zapatista National Liberation Army, or EZLN. Tim Russo reports.
The largely Mayan-led rebel organization's five Caracoles – or cultural centers of resistance – began receiving hordes of Mexican and international supporters earlier this week in anticipation of the launch of the Zapatista's latest initiative; the Escuelita, or little school. The Escuelita, which will start giving classes next week, will provide an inside look at the construction of the EZLN's participatory governance system from a Maya indigenous organizational perspective. Ten years after the inauguration of the original so-called Good Government Councils, the civilian base of the Zapatistas today celebrate a functioning autonomous government in over 30 municipalities with a total population in the tens of thousands. The autonomous communities administer their own schools, clinics, potable water systems and collective projects with no intervention or financial support from either federal or state governments. Tim Russo, FSRN, Chiapas, Mexico.
FEATURES
After decade of protests, FCC approves rules to cap prison phone rates
For more than a decade, incarcerated people and their families have petitioned the Federal Communication Commission to regulate the soaring cost of prison phone rates, which can be as high as a dollar a minute. They say the exclusive contracts states make with telecommunications companies put too heavy a burden on low-income families that can't afford to visit a loved one in person. Today, following a two to one vote to lower and cap the phone rates, the chair of the FCC declared: "Their wait is finally over." In Washington, FSRN's Alice Ollstein has more.
Guantanamo hunger strike passes six months as prisoners file suit to end force-feeding
This week, Guantanamo prisoners passed six months on hunger strike. According to the military today, 54 men are still on the strike, 39 are being force fed through nasal tubes. In a statement to FSRN, Navy Captain Robert Durand called the practice "medically sound" and designed to preserve the life and health of the detainees. The UN has described force-feeding as torture and the American Medical Association says it's against its medical ethics. A group of prisoners also renewed their legal challenge to the force-feeding at a federal appeals court in Washington DC this week. Today marks 77 days since President Obama renewed a pledge to begin transferring the 86 prisoners who have been cleared for release by the US government. For more, we are joined by attorney David Remes. He represents more than a dozen Guantanamo detainees.
Voting rights advocates, independents push for election reform at Denver hearing
In Denver, local residents, officials and voting advocacy groups had a chance to weigh in on election reforms at the latest hearing set up by a presidential commission. The meetings follow last November's election when people's right to vote was hampered by lines that stretched for hours, voting machine errors and election officials who were improperly trained. Some witnesses highlighted Colorado as an example of strong election reform, while others urged the commission to do more to make voting easier for people with disabilities and to increase ballot-access for independent candidates. FSRN's Jim Pullen reports.
Outrage spreads in Florida at teen's death after tasing by police
Anger is growing in Florida after police used a taser on an 18-year-old who died shortly after. Police chased Israel Hernandez after they saw him spray painting on an abandoned storefront, one that witnesses say already was marked with graffiti. Also known as Reefa and an immigrant from Colombia, Hernandez was well-known in the community for his art work and skateboarding talents. His friends remembered him in this video produced by WeAreChange.org.
"Somewhat of a mentor to me, he gave me a place to put my talent."
"He was a really good friend, he was a beautiful person and when I found out this happened I couldn't believe it and I didn't know how to take it."
"He was a cool cat. He was awesome, man. He'd make jokes. He was always inspired by everything. He wouldn't harm a fly. He wouldn't hurt anyone."
One of his friends who was with Hernandez as the police pursued him described what happened.
"I hear the officers on the radio, 'We got the Hispanic male in custody,' and then I go to the scene where they had him by the bank and he was just there laying motionless and there are cops around him clapping, congratulating and laughing."
Miami police say they're looking into the death and put the officer responsible, Jorge Mercado, on paid leave, according to the Miami Herald, which also reported the officer has had six complaints in the past 13 years, including excessive force and battery. At a press conference Thursday, Hernadez's family called for an independent investigation. The family's lawyer, Jose Javier Rodriguez:
"We don't know exactly happened, we don't know if protocols were followed. There's a lot of unanswered questions."
Friends and community members organized a vigil last night at 71st and Collins, the last place Hernandez painted. Many say they're shocked at the excessive use of force for an incident that the city labels as a misdemeanor. They want to keep pressure on leaders to thoroughly investigate the killing and raise awareness about police brutality. According to Amnesty International, 500 people have died in the US after being tased since 2001, 65 in Florida alone.
Mumia Abu-Jamal highlights calls for compassionate release of ailing attorney Lynne Stewart
Supporters of Lynne Stewart rallied in New York Thursday as a district judge heard arguments to allow the imprisoned attorney to return home under "compassionate release." The 73-year-old, who is being held at a federal facility in Fort Worth, Texas, has Stage IV breast cancer. Her family says her health has deteriorated since being put in prison and she cannot get adequate health care.
Stewart uses a walker and is handcuffed and placed in shackles when she goes to a cancer center for treatment. An attorney for Stewart said that amounts to cruel, unusual and excessive punishment and could form part of the grounds for release.
Stewart was sentenced to 10 years in prison in 2010 after being convicted of providing material support to terrorists, amongst other charges. Prosecutors said Stewart violated what's known as "Special Administrative Measures," by conveying messages from her client, Omar Abdel-Rahman, to followers in Egypt. Supporters, including the imprisoned Mumia Abu-Jamal, have vowed to keep the pressure up. From a Pennsylvania Prison, Abu-Jamal has this commentary.