Newscast for Thursday, August 1, 2013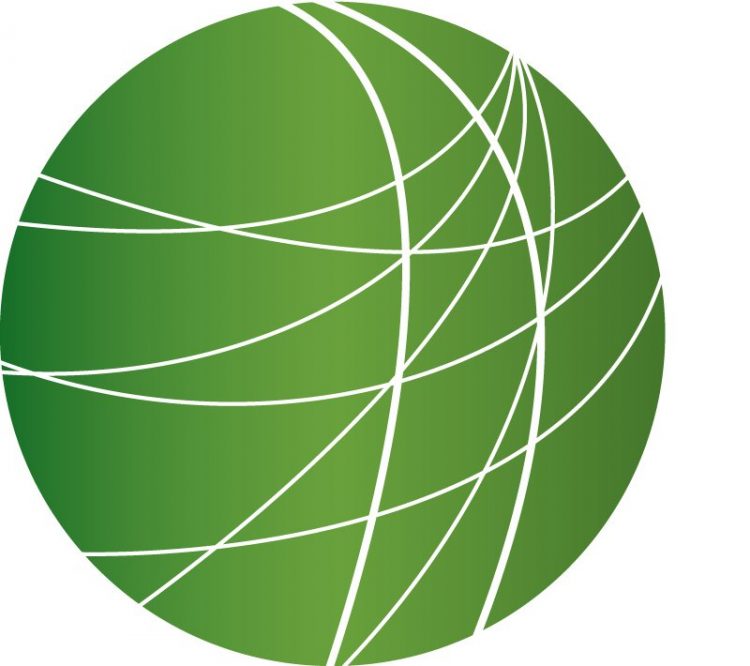 US Senate confirms Firearms Bureau head as advocates demand gun safety laws
Rights group investigation finds Apple suppliers in China break labor laws
Local residents in Turkey oppose massive Illisu dam project
Environmentalists win court battle stopping GMO eggplant research in Philippines
HEADLINES
Russia grants Snowden asylum for one year
Today Edward Snowden left a Moscow airport a free man. Russia granted the accused NSA leaker one year of asylum, according to WikiLeaks, which is assisting Snowden. Snowden issued a statement through the whistleblower organization thanking Russia, saying quote, "Over the past eight weeks we have seen the Obama administration show no respect for international or domestic law, but in the end the law is winning." White House Spokesperson Jay Carney said the Administration was "extremely disappointed" in Russia's decision.
"This move by the Russian government undermines a long-standing record of law enforcement cooperation – cooperation that has been on the up-swing since the Boston marathon bombings."
Republican Senator Lindsey Graham was less guarded with his language.  He said the Administration should be firm.
"I think we should hit 'em back and hit 'em hard."
The US maintains that Snowden is not a whistleblower.  Carney said the White House is evaluating whether the President will now attend an upcoming summit in Russia.  Snowden had been in the international transit area of the Moscow airport for more than a month awaiting decisions on 20 asylum requests to different countries.  His current location is unknown.
Party challenges Zimbabwe poll
Today in Zimbabwe, the party of presidential candidate Morgan Tsvangirai declared the results of Wednesday's elections null and void, citing irregularities in the electoral process.  Despite this, vote counts are continuing and early indications place incumbent Robert Mugabe as the winner.  FSRN's Garikai Chaunza reports from the capital.
Prime Minister Tsvangirai told reporters today that that the election results had been compromised.  He cited cases of intimidation and registered voters being turned away from the polls.  These protests were backed by the Zimbabwe Election Support Network, which was monitoring the polls.  Reverend Solomon Zwana is the Board Chair.
"Based on the empirical reports from our observers, regardless of the outcome the credibility of the 2013 harmonized elections is seriously compromised by a systematic effort to disenfranchise urban voters – up to a million."
But those claims were disputed by the 25-member observer team from the Southern Africa Development Community.  Advocate Notemba Tjipaeja endorsed the election. Vote-counting is in progress, with official results expected in five days. Garikai Chaunza, FSRN, Harare.
Keystone XL company announces new tar sands pipeline in Canada
In Canada, plans are moving ahead today to expand a major oil pipeline eastward from the Alberta Tar Sands.  FSRN's Aaron Lakoff has the story.
TransCanada says its proposed Energy East Pipeline will cost $12 billion Canadian dollars, and will convert an existing natural gas pipeline to transport crude oil. The route of the pipeline will connect the Alberta tar sands to oil refineries in Montreal, Quebec City, and New Brunswick before being shipped to foreign markets via the Atlantic Ocean.  The Energy East pipeline has not yet received regulatory approval, but the company says it will begin this process next year, with oil expected to begin flowing in 2017. TransCanada is the same company bidding to expand the Keystone XL pipeline in the US. The pipeline announcement comes as over 6000 barrels of bitumen oil from the tar sands leaked around Cold Lake, in northern Alberta, over the last 9 weeks.  Aaron Lakoff, FSRN, Montreal.

Clashes follow India state division approval
A decision earlier this week to create a new state in India has prompted a second day of demonstrations in Andhra Pradesh, the state slated to be divided. Nearly a dozen lawmakers from the ruling Congress Party have tendered their resignation in protest. But some organizations are seeing the creation of Telangana state as a ray of hope in their own fight for more local control.  FSRN's Prabhakar Mani Tewari reports.
One youth is dead today after being shot by police during a protest in Assam. There, at least nine organizations are holding demonstrations calling for a separate state called Bodoland for the ethnic Bodo people.  Protesters burned several government offices. The All Bodo Students Union has threatened a 12 hour railway blockade tomorrow, and additional strikes are planned next week. Agitators in the neighboring Darjeeling hills of West Bengal are wrapping up a 72-hour bandh today, and have called for another strike beginning Saturday. The Gorkha people have been pushing for the creation of Gorkhaland state for decades. West Bengal's Chief Minister said Wednesday that a division of the current state is out of the question. Prabhakar Mani Tewari, FSRN, Kolkata.
FEATURES
US Senate confirms Firearms Bureau head as advocates demand gun safety laws
In Washington, a Republican filibuster nearly derailed the confirmation of the director of the Bureau of Alcohol, Tobacco and Firearms, which has been leaderless since 2006. The Senate approved Todd Jones to head the agency with the bare minimum number of votes, after waiting five hours for a lawmaker to fly back from her home state and break the stalemate. With the agency soon to be equipped with a permanent full-time leader, lawmakers and gun safety advocates gathered on Capitol Hill to call for the passage of new gun control measures and better enforcement of those already on the books. FSRN's Alice Ollstein reports.
Rights group investigation finds Apple suppliers in China break labor laws
As Apple employees in the US launch a class action lawsuit against the company for unpaid wages and labor violations here, a new report released this week sheds lights on the labor conditions at Apple's suppliers in China. China Labor Watch (CLW), found that the US company is violating the law and its own pledges about working conditions. CLW sent investigators into three Pegatron Group factories to carry out undercover investigations and found 86 labor rights violations including excessive working hours and poor working conditions. Kevin Slaten, is Program Coordinator for CLW in New York and was involved in drafting, editing and translating the report.
Local residents in Turkey oppose massive Illisu dam project
In Turkey, work continues on the country's massive Illisu dam project. The government says it will provide water, energy and security in the country's southeast. But opponents say the project is causing environmental damage and the destruction of a 12,000-year-old city on the banks of the Tigris River. Indigenous people from South America and Africa who are fighting dam projects in their own communities recently traveled to the region in an effort to globalize resistance to an international dam building boom. FSRN's Jacob Resneck reports.
Environmentalists win court battle stopping GMO eggplant research in Philippines
In France today, the country's top administrative court overturned its government's ban on a type of genetically-modified corn made by Monsanto. Last month, Monsanto announced it would not pursue any patent approvals for new GMO crops in Europe, but this one had been approved since 1998 and embroiled in legal and political battles ever since. Meanwhile, in the Philippines, a recent court order has taken that country in a different direction on GMO policy. Environmentalists and organic farmers have won a battle against a new GMO crop: eggplant. The eggplant is modified to produce a bacterium that kills insects which attack it. FSRN's Madonna Virola reports.