Newscast for Wednesday, June 5, 2013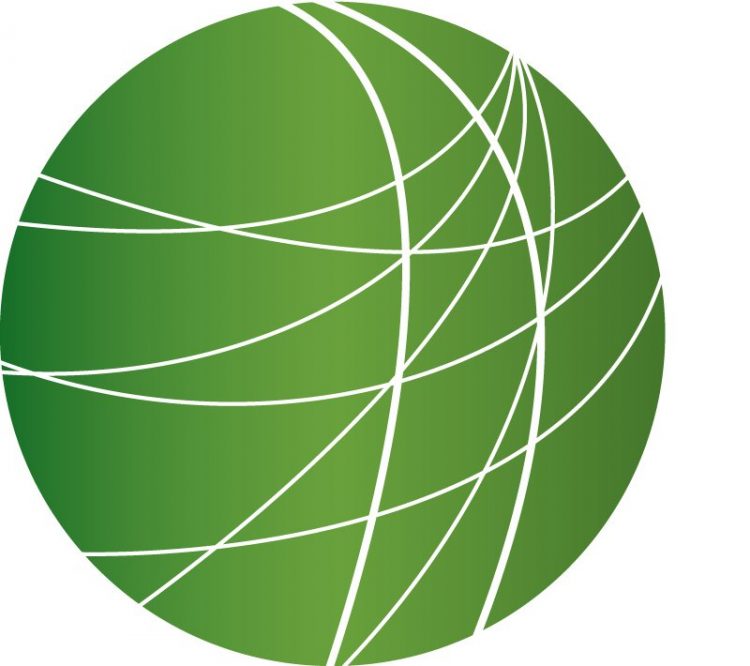 As peace talks stall, Syrian conflict continues heavy toll on children and refugees
Mexican activists demand justice after campesinos found dead in Guerrero
Families of workers at deadly factory fire in China call for investigation into poultry plant
Environmentalists raise concern about ethanol as EPA, oil industry clash on biofuels
Buenos Aires to keep popular bike riding public, after backlash in move to privatize program
HEADLINES
Turkey's government meets with protest leaders about redevelopment plans
In Turkey, a third person has died as protesters confront riot police in several cities. The actions have grown into some of the largest anti-government demonstrations the republic has ever seen, with thousands of striking union members marching on Istanbul and Ankara in solidarity today.  FSRN's Jacob Resneck has this update.
The Turkish government is trying to contain the unrest that's engulfed more than 40 cities. Today, the deputy prime minister met with representatives of the Taksim Platform, a group that has been vocal about the controversial redevelopment of Taksim Square.  Representatives are demanding the preservation of Gezi Park and a cultural center, the banning of pepper spray and the release of the more than 3,000 protesters who have been detained. Betul Tanbay, co-founder of the Taksim Platform group, says the Turkish government needs to respect basic civil rights and drop plans to redevelop the square.
"We want no violence.  We want universal rights for protests at the place that we choose to protest.  Because Taksim has represented for the whole history of the republic as a place where people  express themselves freely. "
Turkish media also reported today that 29 young people in the city of Izmir were detained for using Twitter to encourage people to join the demonstrations.  Turkey's prime minister has blamed social media for inciting people to protest.  He has rejected criticism of his government, which protesters say is becoming increasingly authoritarian.  Jacob Resneck.  FSRN, Istanbul.
US filmmaker released and deported by Venezuela's government
A US documentary filmmaker detained in Venezuela for spying and inciting violence after the controversial presidential elections was released from prison today. Timothy Tracy was expelled from the country, according to the Venezuelan Ministry of Justice, which posted pictures on Twitter of Tracy at the airport en route to Miami.  Tracy's supporters called the charges unfounded, and say he was shooting a documentary about the political divide in the country.

Nigeria issues legal new tool to combat Boko Haram
Nigeria has formally declared Boko Haram a terrorist group and issued a law to ban them.  The president's office announced today the Islamist group's activities are illegal.  FSRN's Samuel Okocha reports.

The official declaration of Boko Haram as terrorist group means members and affiliate organizations can be prosecuted under the Terrorism Prevention Act.  The law authorizes prison terms of at least 20 years for anybody supporting the group.  In the past month, the government has stepped up efforts to control Boko Haram, making dozens of arrests. Earlier in the week, the US government announced it was offering to pay a reward of $7million dollars for information leading to the capture of the sect's leader Abubakar Shekau.  Sheaku is one of five alleged Islamist militants active in northern and West Africa for whom the US is offering a reward. Conflicts between Boko Haram and government security forces have left an estimated 3,000 people dead.  Samuel Okocha, FSRN, Lagos.
Nevada governor considers bill to shut down Reid Gardner coal power plant
Local residents and indigenous leaders are voicing support for a bill before Nevada's governor that would lead to the decommissioning of the Reid Gardner coal-fired power plant about 50 miles northeast of Las Vegas.  Vickie Simmons chairs the Moapa Band of Paiutes Environmental Committee and is also a member of the tribe's Health Board.  She says this measure was sorely needed.
"It really makes a difference that this plant be closed down, because of how many years we have suffered with this pollution, for over 50 years.  We can't take it as a people; we have high rates of asthma, heart and lung disease, and cancer; our children are all suffering from asthma."
The bill calls for shutting down the plant in phases, with all generators closed by 2017.  It also mandates another 350 megawatts of renewable energy for Nevada.  Governor Brian Sandoval has indicated he supports the measure.
ACLU finds huge racial disparity in marijuana arrests
Blacks in the United States are arrested for marijuana possession at much higher rate than whites, despite roughly equal usage.  This is according to a new report out by the ACLU.  It finds overall, blacks are more than three times more likely to be arrested for marijuana-related offenses.  In Iowa, Washington DC, Minnesota and Illinois, the discrepancy is more than 7.5 times.  The report argues for legalization and says the $3.6 billion dollars spent by jurisdictions enforcing marijuana laws could be better utilized.
New Jersey Senator Frank Lautenberg: 1924 – 2013
The US Senate's oldest member, rags-to-riches New Jersey Democrat Frank Lautenberg, died today. Senator Lautenberg served five terms in Congress and was instrumental in regulating household chemicals. He staunchly advocated for gun-control and reproductive rights, and was deeply opposed to the US invasion of Iraq. The oldest-serving US Senator, Frank Lautenberg died early this morning of viral pneumonia; he was 89.
Correction: In the original version of this story, we incorrectly stated Senator Lautenberg's first name. FSRN regrets the error.
FEATURES
As peace talks stall, Syrian conflict continues heavy toll on children and refugees
In Syria, government forces took control of most of the key town Qusayr this morning after fierce battles near Lebanon's border. The fighting came as United Nations officials and US and Russian representatives met in Geneva in an attempt to work out a process of political negotiation to the conflict, which has continued for more than two years and claimed an estimated 80,000 lives. But the talks in Geneva were suspended, according to UN-Arab League Special Envoy to Syria Lakhdar Brahimi who said there was "still a lot of work to do" to bring the Syrian government and the opposition together for a meeting. Brahimi said he hoped talks could start by July. The fighting continues to drive Syrians from their homes in record numbers. So far, the UN Refugee Agency has registered nearly half a million in Jordan. Abdullatif, a Syrian refugee now in the Za'atari Refugee Camp in Jordan, said he fled the violence with his children, when attacks increased in Deraa.
"We got out of Syria with great difficulty. It took us one month and four days to cross the Jordanian border because of the bombing in Syria."
Abdullatif said he struggles at the camp with his children, including a 15-year-old son and four-year-old daughter, both with disabilities. His younger son stopped talking after the violence.
"My son didn't start talking until he was around two and a half years old. He started talking late. But thank God he began talking. But after the noise of the bombing and shelling he stopped talking altogether. It was because of the fear. He used to crawl and now he doesn't crawl or talk."
Children are especially vulnerable to the trauma of war and many of their basic rights are being violated in the conflict in Syria, according to a report by the UN Commission of Inquiry on Syria presented at the Human Rights Council Tuesday. The report documented killings of children and injuries from sniper fire and aerial bombardment, the recruitment of children by armed groups and what it calls a health and nutrition crisis that disproportionately affects children under five and nursing mothers.
Mexican activists demand justice after campesinos found dead in Guerrero
Three campesino activists were found murdered in the southern Mexican State of Guerrero this week. The men had been protesting for farmers rights and were disappeared with five other community leaders following an action demanding basic supplies. FSRN's Andalusia Knoll has more from Mexico.

Families of workers at deadly factory fire in China call for investigation into poultry plant
In China, families of workers killed at a factory fire continue their calls for a thorough investigation. The fire at a poultry plant  in Jilin Province Monday killed more than 100 people. Survivors said their co-workers were trapped because the company locked doors to prevent theft and unauthorized work breaks. Today, Chinese government officials promised a nationwide overhaul of workplace safety and an investigation into the deadly fire. The tragedy raises concerns about working conditions in China and the role of corruption and weak labor unions in the country. For more, we're joined by Kevin Slaten, program coordinator for China Labor Watch. He joins us from New York.
Environmentalists raise concern about ethanol as EPA, oil industry clash on biofuels
Federal officials and the oil and gas industry continue to battle over fuel alternatives. Today, lawmakers heard testimony from representatives of the Environmental Protection Agency as well as the American Petroleum Institute, regarding the approval of E15 fuel, a mix that is 85 percent gasoline and 15 percent ethanol. But environmental organizations say that while Americans need to transition away from fossil fuels, using more corn ethanol is not the answer. On Capitol Hill, FSRN's Anna Simonton has more.
Buenos Aires to keep popular bike riding public, after backlash in move to privatize program
In Argentina's Buenos Aires, the number of residents in a city bike riding program has grown quickly during the past couple years. City leaders had previously said they would give $27 million to a private company to expand the program, buying 2,000 bicycles and building 170 new bike stations. But, faced with two court challenges and a storm of public criticism, the mayor backpedaled. From Buenos Aires, FSRN's Eilís O'Neill has more.