Newscast for Thursday, August 15, 2013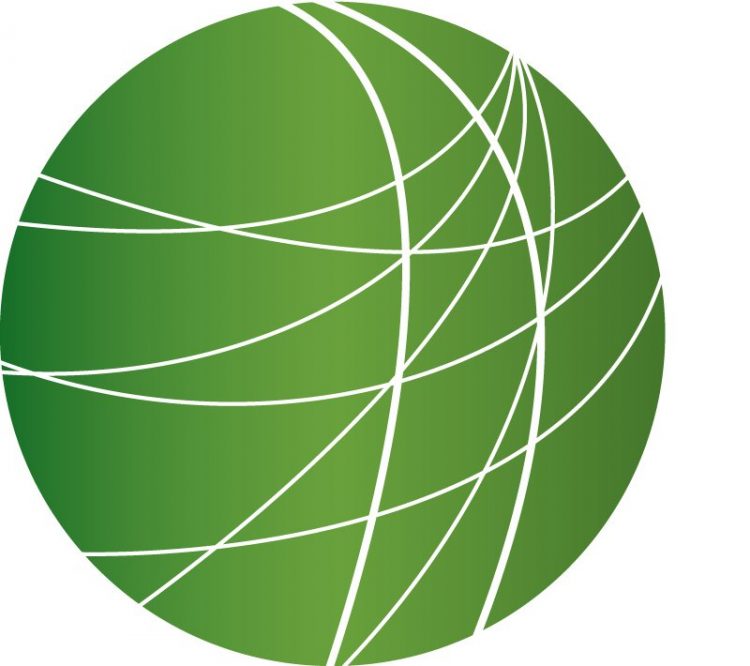 Death toll rises sharply in Egypt; Obama cancels joint military exercises
On Cairo's streets, tense uncertainty on second night of curfew
Youth call for end to family deportations, passage of immigration reform on anniversary of deferred action program
After decade of autonomy, Zapatistas host international school on resistance, freedom
HEADLINES
Bombing in Beirut kills at least 16; many more injured in attack on Hezbollah heavy area
A car bomb exploded in Beirut today, in an  Hezbollah controlled area of the city .  Hezbollah has been actively fighting in neighboring Syria, in support of forces loyal to President Bashar al Assad.    PressTV reports from the scene that according to the Red Cross,  sixteen people are confirmed dead, at least another 120 injured. The explosion took place in a residential neighborhood, and pictures from the scene show extensive damage to adjacent, multistory apartment buildings. Soon after the explosion, a video appeared online in which three masked men claiming to represent the Brigades of Aysha, thought to be affiliated with al Qaeda, took responsibility for the attack.
Lawmakers in Brazil pass law to funnel all new oil royalties to education and healthcare
Brazil's Congress has passed a bill that will designate 100% of royalties from newly discovered oil fields to education and healthcare. The move was proposed by president Dilma Rouseff in the wake of Brazil's widespread protests directed at poor public services. Sam Cowie reports from Rio de Janero.
The resolution states that 75% of new oil drilling royalties received by the Brazilian government will be invested in education and 25% in healthcare. It passed its last legislative hurdle yesterday and President Dilma Rouseff is expected to sign the measure into law. The bill includes all funds generated by newly discovered oil deposits in the oil rich "pre-salt layer" about 300km from the coast of Rio de Janeiro state. Brazil's oil giant, Petrobras, estimates the area holds around 50 billion barrels of oil. Brazil aims to be the world's 3rd biggest oil producer by 2020. The oil bill reform was first proposed in June, after more than 1 million people took to the streets to protest the country's poor quality of education and public healthcare. Another proposed reform to attract  foreign doctors to practice in Brazilian cities with a shortage of physicians – has also started. Sam Cowie, FSRN, Brazi.
Pfc Bradley Manning apologizes during sentencing hearing
Private First Class Bradley Manning  addressed the court yesterday, during the sentencing phase of his military trial. Despite his acquittal on the most serious of the charges against him, aiding the enemy, Private Manning faces as much as 90 years in prison for releasing classified military information to the public. Manning spent  more than three years in pretrial detention, much of which he served in solitary confinement. Throughout the trial, he fought the charges against him. Yesterday, he shifted gears and apologized for his actions. David Swanson is Campaign Coordinator at RootsAction.org and blogs at warisacrime.org. Swanson was in the courtroom when Manning made his statement, and described Manning's statement as "an apology for having acted without being able to think clearly."
"That's not what Bradley Manning did. If you look back at the chat logs, he was thinking very, very clearly and he had clear and honorable intentions. There is a reason he is viewed as a hero around the world, why he is a four time Nobel Peace Prize nominee. And it just wasn't discussed by him or by the therapists or by his sister or his aunts, in all of yesterdays testimony."
According to Swanson, the strategy to seek the mercy of the court was clear. Further, there was no mention of the mistreatment Manning suffered during his pretrial confinement,  no discussion of the relative merits of any particular sentencing outcome,
"… and no mention whatsoever at any time during the course of the day of the good that he did the world as the most significant whislteblower in U.S. History."
The Court is expected to return its verdict early next week.
Eight arrested during hearing on tar sands activists arrested in June
In Canada, most of eight tar sands activists arrested yesterday have been released, but one  remains in jail awaiting a bail hearing.  FSRN's Aaron Lakoff has more.
More than a dozen activists facing charges relating to the blockade of a tar sands pipeline in June appeared in court yesterday. Their supporters gathered at a court house in Hamilton, Ontario. After being told by the judge to stop clapping during the proceedings, they began snapping their fingers. One woman was subsequently removed. About 30 others quickly followed, and the arrests ensued. Eyewitnesses  say police used pain compliance tactics during the arrests. Yesterday's hearing was part of legal proceedings against Idle No More activists who blockaded an Enbridge pumping station in June. The pumping station is part of a pipeline set to transport tar sands oil from Alberta, through southern Ontario, and eastwards to Maine.  Enbrdige Pipelines has donated more than $ 40,000 dollars to the Hamilton, Ontario Police Service. Aaron Lakoff, FSRN, Montreal.
White House solar panels going back up
And solar panels are finally being installed at the White House again. It's been almost three years since then-Energy Secretary Steven Chu announced the panels would be replaced. In 1979, President Jimmy Carter had solar technology put in place at the first residence, But his replacement, President Ronald Reagan,  had the panels removed.
FEATURES
Death toll rises sharply in Egypt; Obama cancels joint military exercises
In Egypt, the death toll from the interim government's crackdown on supporters of ousted President Mohamed Morsi continues to climb. Today, the Health Ministry said at least 525 people are confirmed dead, more than 3,500 injured, though numbers are expected to rise as witnesses describe makeshift clinics treating the wounded and morgues filled with bodies. The government has declared a state of emergency, giving the military and police broad powers, and imposed a nighttime curfew in some areas. Human rights groups also report backlash attacks on Christian churches.International response continued today with UN High Commissioner for Human Rights Navi Pillay deploring the loss of life and calling on Egypt to respect the rights of free speech and of peaceful assembly. President Barack Obama said today the US would cancel joint military exercises with Egypt scheduled for next month.
"The United States strongly condemns the steps that have been taken by Egypt's interim government and security forces. We deplore violence against civilians. We support universal rights essential to human dignity, including the right to peaceful protest. We oppose the pursuit of martial law, which denies those rights to citizens under the principle that security trumps individual freedom or that might makes right."
The US provides nearly $1.5 billion in military aid to Egypt each year.
On Cairo's streets, tense uncertainty on second night of curfew
For more, we go to Cairo, where the atmosphere has remained tense as residents entered a second night of curfew. We're joined on the line by Sara Salem, staff writer with Muftah, a site that provides news and analysis on the Middle East and North Africa.
Youth call for end to family deportations, passage of immigration reform on anniversary of deferred action program
One year ago today, US immigration authorities began accepting applications for the Deferred Action for Childhood Arrivals program, known as DACA. Since then, the measure has granted temporary legal status to more than 400 thousand undocumented young people. With the fate of comprehensive immigration reform uncertain in Congress, immigration experts and DACA beneficiaries gathered in the nation's capital today to discuss the program's impact on their lives and communities. They and activists across the country are demanding the government protect not only so-called DREAMers from deportation, but their family members as well. In Washington, FSRN's Alice Ollstein has more.
After decade of autonomy, Zapatistas host international school on resistance, freedom
Sympathizers of Mexico's Zapatista movement will flood into the colonial city San Cristobal de las Casas, Chiapas late tomorrow, as they return from participating in the Maya indigenous rebel led initiative known as the escuelita or Little School. Since emerging nearly 20 years ago, the Zapatista National Liberation Army – known by its Spanish acronym EZLN – has launched a handful of initiatives to inspire alternative forms of organization and resistance from what they call the people from "below and to the left."  From Chiapas, FSRN's Tim Russo brings us the voices of participants in the Zapatista's Little School.