Newscast for Tuesday, September 24, 2013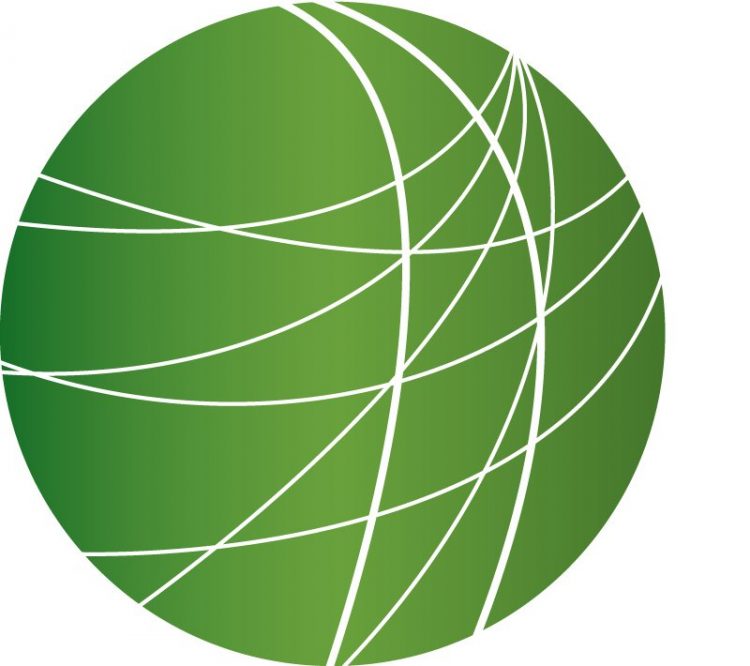 At UN General Assembly, nations raise concern about US surveillance abroad
Iran, US signal possibility of direct talks on key issues
Environmental leaders call for greater role for women in climate solutions
Residents in Peshawar demand protection for religious minorities after deadly attack on church
HEADLINES
Major earthquake in Pakistan's remote southwest; at least 150 killed
A major earthquake struck southwestern Pakistan today. According to the Express Tribune, the Deputy Speaker of the Balochistan Assembly said at least 150 people are dead. But that number could rise as rescue teams make their way to the affected areas. Pakistan's National Disaster Management Authority says that many of the dead were killed when their homes collapsed on them. The epicenter was in the Arawan district of Balochistan, which despite sparse population is home to about 300,000 people. After the quake, a new island was observed off the coast in the country's extreme southwest. The USGS measured the quake at a 7.7; it was felt as far away as New Delhi.

Russia investigates Greenpeace activists in Gazprom platform action; threatens piracy charges
Federal investigators in Russia opened a criminal probe today of Greenpeace activists who took part in a  protest at an arctic oil platform. They  could be charged with piracy and face up to 15 years in prison.  Ekaterina Danilova reports.
The Russian Investigative Committee released a statement claiming the activists could have caused an ecological catastrophe when attacking the platform. Last week, two Greenpeace members tried to climb onto a Russian-owned oil platform to protest drilling in the Arctic ocean. Russian authorities seized the vessel, the Arctic Sunrise, with 30 activists aboard. According to the statement from spokesperson Vladimir Markin,  the threat of 15 years in prison should be a warning to other activists planning actions in the Arctic.
Ben Ayliffe is the head of the Greenpeace Arctic oil campaign. He stressed that no formal charges have been issued, and that the group has done nothing wrong. He also said activists are not intimidated.
"I think the principle of taking direct action – peaceful direct action – and about activism in general as the world slides toward catastrophic climate change is increasingly important, and Greenpeace aren't going to be put off by these attempts to somehow label us as – as ludicrous as it sounds – like a team of Captain Buckwashers who sailed out into the great blue to try and carry out pirating and acts of high piracy against Russia. It's completely absurd."
Today the Russian Coast Guard brought the ship close to shore, and Greenpeace remains optimistic that the activists will be released. Ekaterina Danilova, FSRN, Russia.
Mexico City police officers arrested in mass kidnap and killing
Four Mexico City police officers are in jail, arrested in connection to the mass murder of twelve people abducted from an after-hours bar, and more arrests may follow.  Shannon Young reports.

Three Mexico City police officers were arrested a week after one of their colleagues was taken into custody. A total of 17 people have been arrested in connection to the so-called "Heaven Case," named after the bar where the 12 kidnapping victims were last seen alive.
The mass abduction in May of mostly young people from the bar in Mexico City's posh Zona Rosa district immediately became a high profile case, despite the years of kidnappings and massacres wracking the country.  All twelve victims were from the Tepito neighborhood, known for its black market, rough and tumble reputation, and close knit community in a mega city where neighbors are often strangers.
After the kidnapping, relatives of the victims blocked major intersections  to draw media  attention  and demand  law enforcement  action.  After an anonymous tip last month, the bodies of all 12, plus that of another person were found  in a mass grave outside of Mexico City.
The attorney for the victims' families says as many as thirty people may have been involved in the abduction and kidnapping. Allegations against police and soldiers accused of participating in forced disappearances often go un-investigated and unpunished in Mexico. Shannon Young, FSRN.

U.S. Senate confirmed  highest ranking openly gay judge in U.S. history
The U.S. Senate unanimously confirmed the highest ranking openly gay judge in U.S. history today. Judge Todd Hughes will sit on the U.S. Federal Circuit Court of Appeals. The post is tenured for life. Judge Hughes has been with the Department of Justice since 1994.
Mall crisis in Kenya ends; at least 61 dead
Kenyan President Uhuru Kenyatta addressed the public today, saying that the four-day stand off at Nairobi's Westgate Mall has ended

"Towards the tail end of the operation, three floors of the Westgate mall collapsed and there are several bodies still trapped in the rubble, including the terrorists."
At  least 61 civilians and six security officers are dead. Police have arrested 11 people in connection to the attack.  Earlier today authorities reported that all hostages were freed, but according to the Kenyan Red Cross dozens of people are still unaccounted for. Al Shabaab, an al Qaeda affiliated group, took responsibility for the attack and said it was in retaliation for Kenyan involvement in Somalia.
Ghanian poet Kofi Awoonor among the dead in Kenya mall siege
Among the dead in the Westgate attack was prominent Ghanian poet, professor, politician and UN ambassador Kofi Awoonor. Here, in this 1978 recording, he reads an excerpt of one of his works.
"I suspect that the poet is some kind of  lunatic fringe man, who moves out there. But he is not moving alone, he is moving with the full force of the people behind him. And behind me I hear the foot falls of countless generations of ancestors. And around me the living community of my people, whose woes are my woes, whose moments of joy, mine."
FEATURES
At UN General Assembly, nations raise concern about US surveillance abroad
This morning, President Obama addressed the UN General Assembly in New York by highlighting what he called the "tough decisions" facing the international community, including how to respond to the conflict in Syria.
"How do we address the choice of standing callously by while children are subjected to nerve gas or embroiling ourselves in someone else's civil war? What is the role of force in stabilizing the region? What is the role of the United Nations and international law in meeting cries for justice?"
Other world leaders speaking today touched on an array of issues, from the recent attacks in Kenya to concerns about US spying abroad. As lawmakers on Capitol Hill craft bills to reign in the NSA and other intelligence agencies, legal experts and privacy advocates warn that widespread surveillance has already damaged US relationships with other countries. FSRN's Alice Ollstein reports.
Iran, US signal possibility of direct talks on key issues
At the UN General Assembly today, possible talks between Iran and the US also drew attention.
Both countries have signaled that they're interested in moving forward with direct talks that could make progress on a range of issues, including Iran's nuclear program and the conflict in Syria. Iranian President Hassan Rouhani's address to the UN General Assembly today comes just ahead of a high level meeting between Iran's Foreign Minister and Secretary Kerry on Thursday.  But some concerns remain.
US-imposed sanctions on Iran continue to contribute to a depressed economy, hitting many Iranians hard. On Monday, Ayatollah Khamenei declared an amnesty for 80 political prisoners, but as Iran's academic year begins, many students are barred from attending classes due to political activities, religion or human rights work and dozens remain in prison, according to an Amnesty International report released yesterday.
For more, we're joined by Kaveh Ehsani, Assistant Professor in the International Studies Department at Depaul University and an expert in domestic and international politics in Iran.
Environmental leaders call for greater role for women in climate solutions
One-hundred women environmental leaders from around the world concluded a three-day Women's Earth and Climate Summit outside New York City Monday. Delegates represented a total of 33 million constituents and included grassroots organizers, government officials, scientists, and business and non-profit leaders. They called on President Obama to reject the Keystone XL Pipeline and committed to launching a Women's Global Day of Action next year. From Suffern, New York, FSRN's Melinda Tuhus reports.
Residents in Peshawar demand protection for religious minorities after deadly attack on church
In Pakistan, residents of Peshawar city are mourning the deaths of more than 80 people who were killed in bomb blasts on Sunday at a 130-year-old church. Suicide bombers attacked the church where an estimated 500 worshipers had gathered. In addition to those killed, more than 100 were injured. FSRN's Shaunnah Ray reads for our reporter in Pakistan, Gabe Matthews.