Newscast for Thursday, September 19, 2013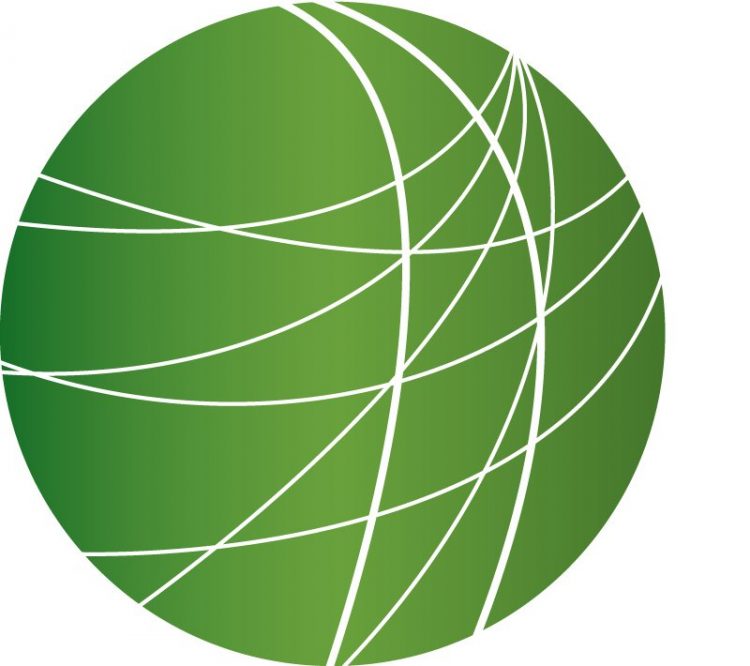 House lawmakers debate nearly $40 billion cut to food stamp program
Federal court backs key emissions cap in California climate change law
In Wisconsin, sand mining used in fracking draws concern from residents
Women in Zimbabwe fight law that restricts access to streets under pretense of prostitution
HEADLINES
Manuel makes landfall as hurricane, Mexico updates storm death toll
"Manuel," which caused major damage as a Tropical Storm in the Mexican states of Guerrero, Oaxaca, and Michoacán, made landfall earlier today in Sinaloa as a Category 1 hurricane. Mexico has revised the official death toll from storms on both coasts to 81, a number which may increase as rescue workers move into more isolated areas. Not included in the official death toll are as many as 58 people reportedly buried by a landslide in the village of La Pintada in the state of Guerrero.
No More Names Bus Tour rallies for gun control legislation on Capitol Hill on the heels of Navy Yard shooting
Hundreds of gun safety advocates and gun violence survivors rallied in front of the Capitol today to reignite the push for universal background checks after Monday's deadly shooting at DC's Navy Yard. Noelle Galos reports from Washington.
Around 200 gun control advocates gathered in front of the Capitol this morning to call on Congress to revisit the Thompson-King bill for universal background checks on all gun sales. Among them was Lori Haas, whose daughter survived the Virginia Tech massacre in 2007:
"It is ludicrous and offensive that we have elected officials who continue to ignore the plight and this plague of gun violence in this country."
Other advocates at the rally said that, while closing loopholes which allow many people to purchase guns without background checks is one part of the solution, elected officials need to do more. According to the No More Names campaign, which organized today's rally, 9,200 Americans and counting have been murdered since Newtown, including 12 killed this week at DC's Navy Yard. Noelle Galos, FSRN, Washington, DC.
Texas Appeals Court overturns Tom DeLay's money laundering conviction
An appeals court in Texas has overturned the money laundering and conspiracy convictions against former House Majority Leader Tom DeLay. The once-influential Republican lawmaker had been facing a three year prison sentence for questionable acts involving 190 thousand dollars of corporate campaign contributions. In a 2-to-1 ruling, appeals court judges determined there was insufficient evidence to uphold the former politician's conviction.
Reports reject self-defense argument in police killing of Gezi Park protester
Three independent reports released this week fault a Turkish riot police officer for killing a protester without a clear need for self-defense. The revelations have prompted broader questions about police accountability mechanisms in Turkey in the context of Gezi Park protester deaths. Jacob Resneck reports.
Prosecutors initially asked for a five-year prison sentence against the officer, who was captured on video shooting 26 year-old protester, Ethem Sarısülük, last June in Ankara. Judges later dismissed the case saying they did not have the authority to prosecute without permission, from Ankara's mayor. The dead man's family hired attorneys who commissioned three independent reports that examined surveillance camera footage from five different angles. Released this week, all three reports say it was inconceivable that the officer had acted in self-defense. Following public pressure, authorities have ordered the police officer to reappear in court next week. But it remains unknown whether he will face criminal charges over the death of Ethem Sarısülük, the first in at least seven deaths in this summer's anti-government protests across Turkey. The official Anadolu Agency reports that Turkey's police service has opened an internal investigation of more than 160 officer and 32 chiefs to respond to claims of excessive force during the Gezi Park protests. But rights groups complain that the process is closed to the public and is being run by police inspectors rather than public prosecutors. Jacob Resneck, FSRN, Istanbul.
Military police indicted in Rio favela forced disappearance case
Following up on an FSRN story from earlier this summer, five Rio de Janeiro military police officers are being indicted for the torture, murder and concealment of the body of Amarildo de Souza. A resident of one of Rio's favelas, Souza disappeared during a counter-drug trafficking operation by police. The case prompted several viral social media campaigns and gained international recognition. From Rio de Janeiro, Sam Cowie reports.
For months, protesters have been calling for an end to police impunity in Rio's poor neighborhoods, where tens of thousands have gone missing over the past decade. Amarildo de Souza's disappearance has been the highest-profile case in recent years. The stonemason and father of six was last seen being taken for police questioning on July 14th in the Rocinha favela.  The indictment of four police officers and one commander comes after contradictory statements emerged in their testimony about what happened to de Souza. The indictment also covers several witness accounts claiming officers tortured residents thought to be associated with drug trafficking. In November 2011, ahead of the World Cup and Olympics, police and military forces occupied the Rocinha favela under the "UPP" security initiative. UPPs are active in 34 communities across Rio. Sam Cowie, FSRN, Rio de Janeiro.
FEATURES
House lawmakers debate nearly $40 billion cut to food stamp program
In Washington, the House of Representatives took up a bill today that would cut funding for the food stamp program, known by the acronym SNAP, by $39 billion. As the nation nears its debt limit, Republicans are defending the SNAP cuts as a way to reduce federal spending. But progressive lawmakers and anti-poverty advocates say it would hurt both families and the overall economy. The vote comes as some members of Congress push a bill to defund the implementation of the Affordable Care Act and are threatening a government shutdown if it doesn't pass. On Capitol Hill, FSRN's Alice Ollstein has more.
Federal court backs key emissions cap in California climate change law
A federal appeals court has upheld a key aspect of California's climate change law. The Ninth Circuit Court issued an opinion Wednesday that found the state's Low Carbon Fuel Standard, which caps the carbon emissions of transportation fuels, was constitutional. Energy producers, such as the American Fuels & Petrochemical Manufacturers Association, had argued that the law was unconstitutional because it unfairly discriminated against fuels coming from out of state. For more, we're joined by Alan Ramo, director of Environmental Programs at Golden Gate University School of Law.
In Wisconsin, sand mining used in fracking draws concern from residents
In Colorado, Texas, North Dakota, Pennsylvania and other states where hydraulic fracturing is booming, many residents and environmentalists continue to raise concerns about water pollution, chemical waste injection wells, fracking-induced earthquakes and lower property values. Concern is also growing in Wisconsin, but not because oil and gas companies are drilling fracking wells. The state has seen an increase in sand mining, which companies use in the fracking process. FSRN's Dylan Brogan has the story.
Women in Zimbabwe fight law that restricts access to streets under pretense of prostitution
In Zimbabwe, a woman walking down the street at night risks being arrested.  Under a law that criminalizes loitering for the purposes of prostitution, a woman could be given a fine or even imprisoned. While police say they don't target women who aren't breaking the law, many women say they don't feel safe, and are demanding the same rights as men to be on the streets at night without the threat of being arrested. FSRN's Garikai Chaunza reports from Zimbabwe's capital, Harare.