December 07, 2005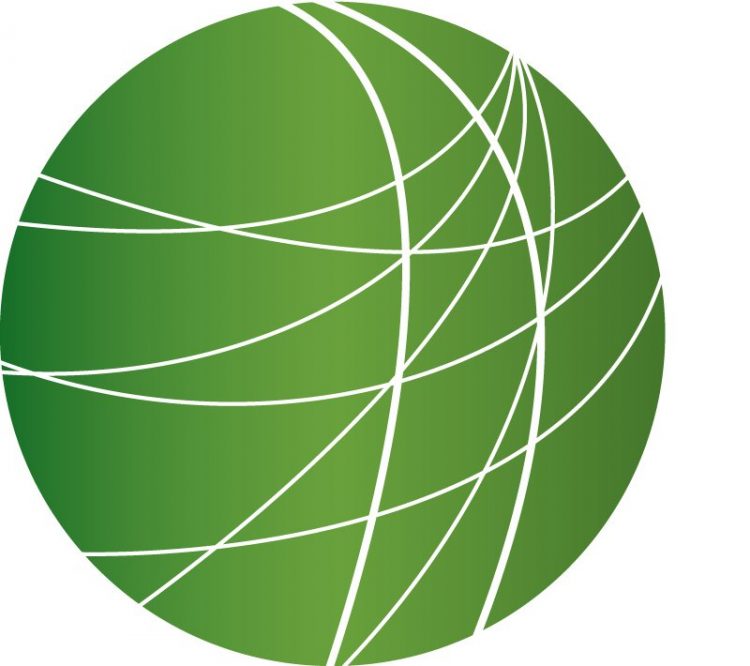 Headlines (5:06)
ELECTIONS IN EGYPT
At least two men were killed today when violence erupted during the final voting phase of Egypt's parliamentary elections. Ursula Lindsey reports from Cairo.
Government troops shut down a number of polling stations in Egypt today as voters attempted to cast their ballots. This led to clashes between crowds of would-be voters and the police – who fired tear gas and rubber bullets at the crowds. Two men were shot dead in the northern town of Damietta. There were also reports of hired thugs attacking voters with clubs and knives at several polling stations. President Hosni Mubarak's ruling party has thus far won about half of parliament's 444 parliament seats. The Muslim Brotherhood, an Islamist group, has won 76 seats. Most of the violence and intimidation today targeted Muslim Brotherhood supporters. At stake were another 127 seats. The polls close tonight and results should be announced tomorrow.
APPEAL FOR HOSTAGE RELEASE
A Muslim cleric jailed in Briton made an appeal today for the release of four Christian peace activists currently held hostage in Iraq. The cleric and suspected terrorist, Abu Qatada, reportedly volunteered to make the videotaped plea. Qatada joins the dozens of Muslim scholars and activists – calling for the release of the four western peace activists. The Canadian Islamic Congress sent a delegate to Iraq yesterday to try to secure the release of the four hostages. The kidnappers are threatening to kill the hostages on Thursday.
CHRISTIAN PEACE ACTIVISTS MARCH TOWARDS GUANTANAMO
25 Christian peace activists today began a march from the eastern Cuban city of Santiago to the US Naval base at Guantánamo Bay. Joseph Mutti reports from Havana.
Twenty-five Catholic peace activists from the U.S. have begun a 50-mile march in protest of what they say is the practice of torture, abuse, and illegal detention at the U.S. naval base in Guantanamo Bay. The marchers – led by Jesuit Priest, Steve Kelly, Catholic nun, Anne Montgomery, and Frida Berrigan, the daughter of the late antiwar activist Phil Berrigan – say their aim is to "defend human dignity" by trying to visit inmates in the U.S. base who are on an extended hunger strike. Two weeks ago United Nations human rights inspectors rejected an offer to visit the base, as they would not be allowed to interview detainees in private. A report from the Center for Constitutional Rights reveals that the jailers feed the hunger strikers by force, inserting tubes the width of a finger through their nostrils and down into their stomachs "without anesthesia or sedatives". Tubes are re-inserted without sterilization and "prisoners may see on them the blood and bile of other prisoners". The 25 will request entry into the naval base to interview detainees where the United Nations has failed. If they are refused entry, they will hold a solidarity fast and vigil in front of the gates of the compound to demand an end to the torture they say continues in the naval base. The group should be arriving at the gates of the base on Saturday – International Human Rights Day. For FSRN, I'm Joseph Mutti.
JILIN EX-OFFICIAL FOUND DEAD
A Chinese official who understated the devastation of the toxic leak that has poisoned the Songhua river was found dead in his home yesterday. As the vice mayor of Jilin, Wang Wei, initially claimed that the Nov 13th chemical plant explosion had caused no pollution. It was later revealed that 100 tons of cancer-causing benzine had spilled into the river that provides a significant amount of drinking water to the area's residents. Although some reports indicate that Mr. Wei hanged himself, the cause of death has not been officially confirmed.
EVICTION VIGIL
Sixty people are holding a 24-hour vigil inside of pitched tents after their mass eviction from their apartments in Venice, California. Ernesto Arce reports from KPFK.
One of the evictees, Erin Grayson says that Denver-based AIMCO, one of the nation's largest real estate developers, broke their promise to relocate residents after securing a deal with city managers to build luxury condominiums. She says that residents were locked out of their apartments yesterday with no way to get to their pets and in some cases – prescription medicine.
(:15 audio)GRAYSON describing yesterday's eviction
David Busch, a homeless advocate from nearby Santa Monica, says that yesterday's evictions, and those planned for later on this week, constitute the largest mass eviction in Los Angeles history. Grayson says that pitching the tents was done both in protest and necessity. She says the tenants are planning to file city claims asking for 1 million dollars in compensation each. The remainder of the 180 households are due to be evacuated this week.
Features
The Government's Case Against Al-Arian A Test of Powers (3:08)
Sami Al-Arian was found innocent in 8 of the 17 counts in his federal terrorism case yesterday afternoon in a Florida Courtroom – but will return back to jail until prosecutors decide whether to retry him on the 9 deadlocked counts. 2 of his co-defendants, Sameeh Hammouded and Ghassan Zayed Balut, were acquitted of all charges against them. Another, Hatem Naji Fariz, was found not guilty of 24 counts, with jurors deadlocked on the remaining 8. The 4 men were arrested nearly 3 years ago as part of a 51 count and 121 page indictment, charging them with conspiracy to help fund the group known as the Palestinian Islamic Jihad, which was declared a terrorist group by the US government in the mid 1990's. The 4 were accused of raising money that went toward suicide attacks that have killed hundreds of people in the Middle East. The case was seen as one of the biggest courtroom tests so far for the government's expanded search-and-surveillance powers under the Patriot Act. FSRN'S Lance Robson files this report from WMNF in Tampa.
New Ruling Could Be First Step for New Case for Mumia Abu Jamal (3:57)
In breaking news in the legal case of FSRN commentator and death row prisoner Mumia Abu-Jamal in Philadelphia, The Third Circuit Court of Appeals has expanded the basis of Mumia's pending federal habeas corpus petition, agreeing to hear three claims, including the claim regarding the original judge's racial bias. Mumia's attorney, Robert Brian, says that the move is a critical first step in gaining a new trial for his client. We're joined on the line by Lynn Washington, columnist for the Philadelphia Tribune.
Bush vs. Murtha: Round II (2:30)
In the White House's PR effort to ebb the growing discontent of the war in Iraq, President Bush gave his second of 4 planned speeches. But another political Washington heavyweight, John Murtha, was ready to counter attack Bush's upbeat speech on Iraq's economy. Mitch Jeserich reports from Washington.
Association of Muslim Scholars Remains Neutral on Iraq's Political Process (3:00)
Saddam Hussein's trial in Baghdad continues despite the former president's refusal to attend. Hussein has described the trial as unfair, and although his boycott caused a long delay, the hearing is continuing without him. Meanwhile, Iraq's leading Sunni organization announced Tuesday that they would not encourage or discourage participation in the political process. David Enders files this report from Amman.
Climate Changes Affecting Indigenous Communities (3:53)
International environmental ministers attending the UN conference on Climate Change in Montreal are deadlocked over implementing policy. Some countries say they will not continue to limit their greenhouse gas emissions after 2012, when the Kyoto Protocol expires, while attendees want the US to join in negotiations. Meanwhile, grassroots indigenous activists are demanding a voice in negotiations as they are people who are amongst the most directly affected by climate change. From Montreal, Kasim Tirmizey has more.
Conservative Media's Push for Jim Gilchrist's Candidacy (3:14)
Republican John Campbell won Orange County's 48th Congressional District race yesterday as expected, to fill the seat vacated when Christopher Cox was appointed to chair the Securities and Exchange Commission. Minutemen founder and first-time candidate Jim Gilchrist ran on a single-issue platform of ending undocumented immigration, and some say that conservative talk radio was the strong factor that elevated the visibility of this third party candidate. Kelly Barnes reports.