July 12, 2006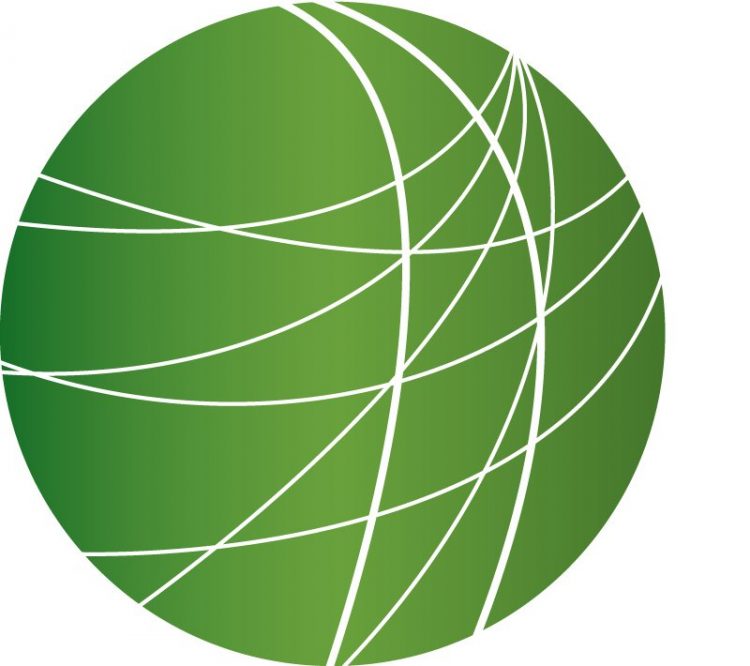 Headlines (5:50)
KASHMIR BLASTS
At least five Indian tourists have been injured in a grenade attack on a resort in Indian administered Kashmir. Shahnawaz Khan has more.
The attack comes after 5 serial blasts killed 8 people yesterday in Kashmir's summer capital, Srinagar. Seven of the dead were tourists. Police say that in today's attack, suspected guerrillas hurled a grenade at a group of tourists while they were boarding a bus in the Gulmarg tourist resort. One of the injured is in critical condition. More than six attacks have targeted tourists in Kashmir this summer, a major shift in the 17-year old anti-India insurgency in Kashmir. Kashmir's biggest militant group, Hizb-ul- Mujahideen, has condemned the attacks and denied any involvement. A Hizb spokesman said the outfit did not believe in killing innocent civilians. Hizb-ul-Mujahideen has also denounced the Mumbai serial blasts that killed 190 people on Tuesday. Another dreaded militant outfit, Lashkare-e-Toiba, also denied any involvement in the Mumbai Blasts. No group has claimed responsibility for yesterday's attacks in Kashmir and Mumbai. For Free Speech Radio News, I'm Shahnawaz Khan.
US ARMY TO DISCONTINUE HALLIBURTON CONTRACT
The United States Army has decided to discontinue Halliburton's multi-billion dollar contract for logistical services in Iraq. The exclusive, no-bid contract with the company formerly run by Vice President Dick Cheney has provoked accusations of insider dealings and political favoritism. When the contract ends this fall, it will be split up among 3 companies.
MICROSOFT FINED
The European Commission has slapped Microsoft with a $357 million fine for non-compliance with an anti-trust ruling that was issued in 2004. The ruling had instructed the software giant to supply "complete and accurate" technical information to competitors developing software for use with the company's Windows operating system. Microsoft could face additional fines of $3.82 million a day if it fails to comply with the Commission's ruling by the end of the month.
ENRON WITNESS FOUND DEAD
A British banker who had been questioned by the FBI as part of an investigation into the financial collapse of the Enron corporation has been found dead in a London park area. The man, who has been identified as Neil Coulbeck, worked for the Royal Bank of Scotland. He had been missing since Thursday. Three ex-employees of RBS subsidiary, NatWest, named in the Enron investigation are slated for extradition to Houston tomorrow.
UGANDA ARGUES FOR AMNESTY
The government of Uganda has sent one of its ministers to The Hague to convince the International Criminal Court to drop indictments against five Lords Resistance Army rebel leaders. Emmanuel Okella reports from Kampala.
Security Minister Amama Mbabazi told Free Speech Radio News shortly before departure that he will also brief the International Criminal Court about the Southern Sudan mediated talks between the rebel Lord's Resistance Army and the Ugandan government, that get underway this week. [Mbabazi] "I said I was going to the International Criminal Court, really, to share with them the Uganda government position because we have been partners in all this and its to keep them abreast of what is happening on the ground and hopefully to get them as actively as possible in this new process." ICC issued warrants of arrest for Joseph Kony, Vincent Otti, Otim Odhiambo, Raska Lukwiya and Dominic Ongwen for war crimes and crimes against humanity. The court called on Congo, Sudan and Uganda to arrest the five. The ICC insists that Kony and his four commanders should be prosecuted. Though Kony denies committing the alleged crimes, the ICC chief prosecutor Luis Moreno-Ocampo insists the rebel Leader should travel to The Hague and make a formal defense. But Uganda says emphasis was being given to the African tradition justice system where elders perform rituals to ensure that there is reconciliation and forgiveness. Lt. Paddy Ankunda, Spokesman of the Uganda negotiation team says the rebels will be expected to apologize, followed by a cleansing ceremony and reconciliation like what was done in the post-apartheid South Africa. On July 4, President Yoweri Museveni declared amnesty to the indicted rebel leaders and extended the deadline for a peace agreement until September 12. Originally, he had wanted to see results by the end of July. For Free Speech Radio News, Emmanuel Okella reporting from Kampala, Uganda.
UPDATE ON ATENCO
A judge in Mexico State has dropped all charges against a policeman accused of abuse of authority in the violent crackdowns in Texcoco and San Salvador Atenco. Testimonies from the detained cite multiple instances of police abuse, including rapes and brutal beatings during the transfer from the point of arrest to the Santiaguito prison. Of the estimated 3000 federal, state, and municipal police that participated in the operation to take control of Atenco, only 21 had been accused of any wrong doing. None of the accused police are in jail awaiting trial. Twenty-seven of the over 200 arrested in Texcoco and Atenco remain in jail – including 3 held in a federal maximum security prison. Indigenous Mazahua women and family members of the detained have set up a protest encampment outside of Mexico's Supreme Court building to call for the release of the prisoners, saying their arrests violated fundamental rights guaranteed by the Mexican constitution. Zapatista Subcomandante Marcos led a march from Chapingo University in Mexico state to the town of Atenco yesterday to call for the prisoners' release and to commemorate a separate crackdown on the townspeople in 2002. Atenco became famous throughout Mexico four years ago for refusing to cede communal farmlands for the construction of a new Mexico City international airport.
Features
Israeli Ambassador Addresses United Nations cut and copy (2:24)
Israeli troops entered Southern Lebanon today after members of the armed wing of Hezbollah captured two soldiers from the Israeli occupied area of Lebanon called the Shebaa Farms. Seven Israeli soldiers and two Lebanese civilians were reportedly killed in Wednesday's fighting. At the United Nations, Israeli Ambassador Daniel Gillerman said the action was an act of war and blamed the government of Lebanon for Hezbollah's actions, citing UN resolutions that call for the disarmament of Hezbollah in Lebanon.
Military Operation against Lebanon Begins (2:18)
Despite statements from U.S. Secretary of State, Condoleezza Rice, for Israel to show restraint in attempting to find the two soldiers, the Israeli Army said that if the two soldiers were not returned, it would attack the Lebanese infrastructure and "turn the clock back on Lebanon by 20 years" ­- a reference to the Israeli occupation of Lebanon during the 15 year civil war in Lebanon. FSRN's Jackson Allers has more from Beirut.
Military Operation Against Gaza Strip Continues (3:42)
Israel vowed to continue its military operation in the Gaza Strip. So far, the incursion has claimed the life of more than 60 civilians, most of them women and children. 19 people were killed today alone in the Gaza Strip. Dozens of Israeli Army vehicles advanced into central Gaza overnight, cutting through an area from which it withdrew less than one year ago. Meanwhile, 6 Israeli human rights groups filed a petition to the country's High Court, demanding the Israeli Army permit the access of essential supplies into the Gaza Strip. Manar Jibrin reports from Bethlehem.
Search Continues for Those Responsible for Mumbai Train Bombs (2:41)
The search for those responsible for Mumbai's serial bomb blasts continues, as the city's 17 million people are attempting to get back to normal. A few suspects have been detained, and a cash award has been announced for any clue leading to the arrests of those who orchestrated the bombings. Binu Alex reports.
Iraq's Parliament Prepares to Vote on Timeline for U.S. Troop Withdrawal (2:44)
Secretary of State Donald Rumsfeld paid an unannounced visit to Baghdad today, after telling reporters the Iraqi government is not ready to determine the pace of U.S. troop reductions. Rumsfeld's visit comes as the Iraqi Parliament prepares to vote on a measure that would demand a time line on a U.S. withdrawal from Iraq. As Aaron Glantz reports, the U.S. military has been cracking down on the measure's proponents.
Congress Deadlocked on Immigration Reform but Money Allocated for Border Security (3:19)
Congress remains stalled on passing immigration reform. House Republicans who oppose legalization announced a series of hearings to dispute the Senate's bill. But tough border security initiatives are already moving forward as money is being allocated in other bills. FSRN's Leigh Ann Caldwell reports.
House Holds Hearing on "No Child Left Behind" Act (2:34)
The House of Representatives began a series of hearings today to assess the effect of the "No Child Left Behind" Act, which is scheduled to be reauthorized next year. FSRN's Yanmei Xie reports from the hearing room, where today's focus was the education of children with disabilities or limited English proficiency.