July 11, 2006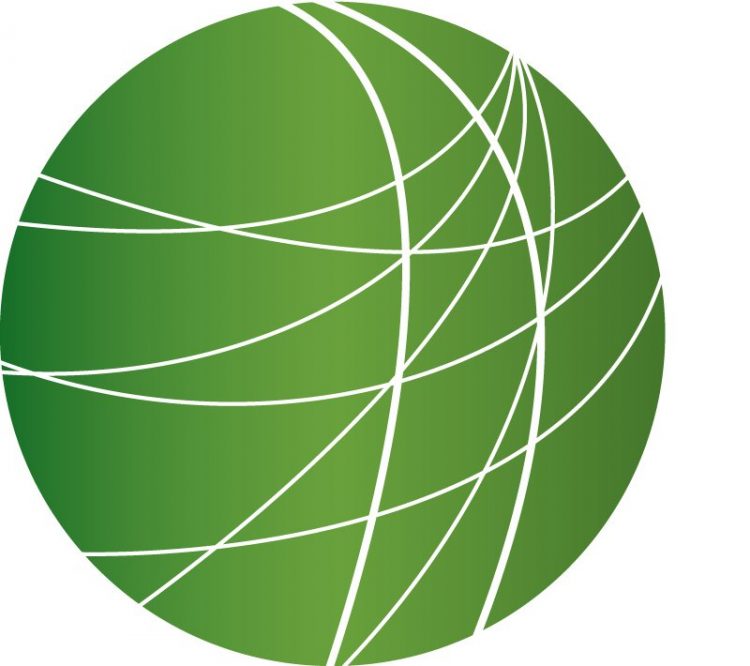 Headlines (5:15)
DOCTORS REPORT UNUSUAL WEAPON USED IN GAZA
Israel continues its air strikes in the Gaza Strip today, killing one and injuring four others. This, as staff members at a Gazan hospital accuse the Israeli army of using unconventional weapons in its attacks. Manar Jibrin reports.
Missiles fired from Apache helicopters killed at least one person and seriously injured two others in Biet Hanoun today. Israeli tanks shelled the main bridge leading to Biet Hanoun, destroying it and damaging several nearby houses. Meanwhile, Palestinian medics are now saying that patients at the Shifa hospital in Gaza city and some bodies at the local morgue have unusual burns, raising concerns that Israel was using chemical weapons in its attacks on the Gaza Strip. Dr Jumaa Al Saqa the PR person in the hospital: "When the shrapnel hit the body, it causes very strong burns that destroy the tissues around the bones. When these shrapnel enters the body, it burns and destroys internal organs, like the liver, kidneys, and the spleen and other organs and makes saving the wounded almost impossible. As a surgeon, I have seen thousands of wounds during the Intifada, but nothing was like this weapon." The Rafah border crossing between the Gaza Strip and Egypt remains closed after two weeks. Three out at least 4000 stranded there have died. Those stranded include an estimated 580 people who had traveled to Egypt for medical care.
MOGADISHU WARLORD SURRENDERS
The last secular warlord in the Somali capital of Mogadishu surrendered to Islamist militias today. Heavy fighting in the city has killed more than 140 people since Sunday.
EUROPE-AFRICA IMMIGRATION MEASURES
African and European countries have reached an agreement for joint immigration enforcement measures. Representatives from over 50 countries met for a two-day conference in the Moroccan capital city of Rabat. Measures will include joint policing of land and sea routes used by migrants. European countries are also offering aid packages to create programs to discourage immigration. Spain and Morocco stepped up border enforcement efforts along the Straits of Gibraltar last year. Numbers of African migrants arriving by boat to Spain's Canary islands has since spiked dramatically, with over 10,000 arrivals since the beginning of this year. That's more than twice the total for all of 2005.
ARGENTINE PIQUETERO LEADER RELEASED
An Argentine court has ordered the release from house arrest of an unemployed worker – or "piquetero" – leader detained during anti-Bush demonstrations during the fourth Summit of the Americas held in Mar del Plata, Argentina last year. Marie Trigona has more from Buenos Aires.
Police arrested Ricardo "Chacho" Berrozpe, an organizer in the "piquetero" unemployed workers movement, a month after protests against U.S. President George Bush's actions in the Middle East and in Latin America. During last November's Summit of the Americas meeting of the regional heads-of-state, protesters broke bank windows and spray painted anti-imperialist slogans in Mar del Plata's financial district. Courts had charged Berrozpe with "inciting riots" and "preparation of flammable material". He was released yesterday due to irregularities in his arrest. Human rights lawyers argued that authorities targeted Berrozpe because of his organizing activity. For Free Speech Radio News, I'm Marie Trigona in Buenos Aires.
PINOCHET WEALTH
The jailed former head of Chile's secret police during the Augusto Pinochet dictatorship has reportedly told an investigating judge that the former dictator's millions of dollars came from drug trafficking. FSRN's Jorge Garretón reports.
Manuel Contreras, the head of Chile's former secret police – who is serving a number of life sentences – told an investigating judge that Augusto Pinochet orchestrated a drug trafficking scheme along with Pinochet's youngest son, a chemist who is alleged to have been killed in Uruguay, and the slain former head of the Army's military factory. Contreras says in the 1980s, Pinochet ordered the processing and trafficking of something called black cocaine; that is where chemicals are added to make cocaine difficult for detection by chemical tests and drug-sniffing dogs. Today, Pinochet youngest son filed slander suit against Contreras. He says the claims are outrageous and called them the attack of a bitter man. However, the judge investigating the murder of the former head of the Army factory says he passed the information to the judge who is investigating the source of Pinochet's wealth. For FSRN this is Jorge Garretón in Santiago.
SREBRENICA ANNIVERSARY
Today marks the 11th anniversary of the largest single act of mass murder in Europe since World War II. Bosnian Serb troops massacred over 7,000 Bosnian Muslim men and boys during a takeover of the town of Srebrenica and nearby villages in 1995. The two former Serbian generals in charge of the operation, Ratko Mladic and Radovan Karadzic, are wanted by the UN's International Criminal Court but remain at large.
Features
Coordinated Bombings Strike Commuter Trains in India (3:16)
Over 150 people are dead and as many as 400 are seriously injured after several near-simultaneous explosions on Mumbai's train network that struck during evening rush hour. The devastation paralyzed India's financial capital. Binu Alex reports.
Senate Considers Guantánamo Detainees (3:31)
The Pentagon has issued a memo that says all military detainees held in U.S. custody are entitled to be treated under the Geneva Conventions. Although the memo appears to reverse the Bush administration's earlier assertions that terror detainees are not prisoners of war and therefore not entitled to protections under the Geneva Conventions, White House Spokesperson Tony Snow said that "humane treatment has always been the standard." The memo's been made public today, as the Senate takes its first look at how to treat and try Guantánamo detainees. FSRN's Leigh Ann Caldwell reports.
UN Security Council Members Delay Vote on North Korea Sanctions (2:31)
North Korea announced that they would resume six party talks on the country's nuclear program, if the U.S. lifts economic sanctions. While visiting South Africa, North Korea's Deputy Foreign Minister Kim Hyong Jun also stated that his country would stop testing missiles if the U.S. ends military exercises on the Korean peninsula. The announcement comes at a time when the five United Nation Security Council members decided to delay a vote today on a draft resolution threatening sanctions against North Korea in order to give time to China and South Africa's diplomacy efforts. Selina Musuta reports from Washington.
AMLO Supporters Plan Mass Demonstration (4:15)
Mexicans are beginning to mobilize in their local communities across the country, for a trip to Mexico City. The goal is a large demonstration Sunday to demand a full and honest count of the ballots from last week's presidential elections. FSRN's Norman Stockwell has this update.
Sectarian Violence on the Rise in Lebanon (3:01)
With the Iraq war dragging on in the volatile Middle East, sectarian tensions are spilling over to neighboring countries. As FSRN's Jamal Ghosn reports from Beirut, these tensions have the people of Lebanon fearing a return to violence.
Proposed Ugandan Law May Further Stigmatize those Living with HIV/AIDS (3:23)
Ugandan President Yoweri Museveni and Lord's Resistance Army rebels now have until September 12 to strike a treaty. Museveni, who originally planned for peace deal talks to conclude at the end of July, announced the extension amid mixed reactions to his proposal for total amnesty for LRA leader Joseph Kony and four commanders.
Meanwhile, people living with HIV/AIDS who intentionally infect others will soon be hanged, if a proposed law gets enacted in Uganda. The country's government is introducing the law as a measure to curb increasing incidents where some people infected with HIV/AIDS knowingly infect young girls through unprotected sex. But as Emmanuel Okella reports from Kampala, Uganda, the National Association of People Living with HIV/AIDS has come out to protest the proposed law, saying it only serves to stigmatize HIV-positive people.