November 08, 2006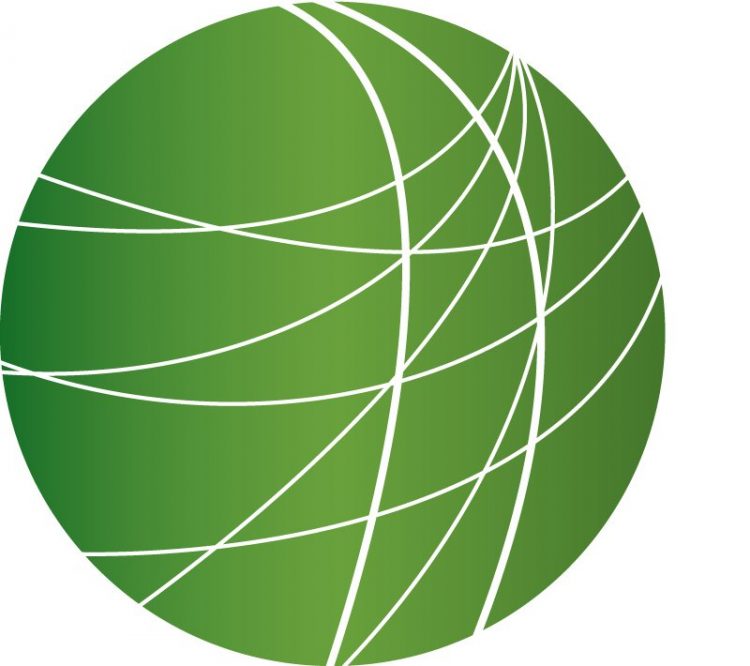 Headlines (4:36)
OUTCOME OF NICARAGUAN ELECTION
Leftist leader, Daniel Ortega, claimed victory last night in Nicaragua's presidential elections. Ortega says his government will fight poverty and strive towards reconciliation of the country's divided society. Jill Replogle reports from Managua.
With 92 percent of votes counted last night, Ortega held a nine-point lead over his nearest opponent, right wing banker Eduardo Montealegre. That's enough to win him the presidency. After the results were announced Montealegre showed up at the headquarters of Ortega's Sandinista National Liberation Front, or FSLN, party to congratulate the new president. Ortega first came to power in 1979, at the head of the Sandinista revolutionaries who overthrew dictator Anastasio Somoza. He then served as elected president from 1985-1990 when he was defeated by anti-Sandinista candidate, Violeta Chamorro. Ortega was also defeated in the last two presidential elections, in 1996 and 2001. This year's election became a battleground between Washington conservatives who see Ortega as a danger to democracy and free trade, and Hugo Chavez, who openly backed Ortega's campaign. But the former Marxist revolutionary says he's become more moderate. In a speech last night, Ortega said he would keep the country open to investment and work with his opponents. He said fighting poverty, faced by the majority of Nicaraguans, would be his main objective. Jill Replogle, FSRN, Managua.
LEGAL SITUATION OF FUJIMORI IN CHILE
A Chilean Supreme Court Justice has concluded hearings in the extradition case against Peru's former President Alberto Fujimori. From Santiago, FSRN's Jorge Garretón reports.
Fujimori who ruled Peru from 1990 to 2000 is wanted on 12 charges that include human rights violations and corruption. Among the human rights charges Fujimori faces is the notorious 1991 massacre in the Lima neighborhood of Barrios altos where 15 people were killed and the 1992 murder of 9 students and a professor at the University of La Cantuta. Also included in the 12 charges is the embezzlement of some 15 million dollars from the public coffers. As Fujimori marked one year in Chile yesterday, the local chapter of Amnesty International reminded Chilean authorities of their obligation according to international law to extradite Fujimori to Peru, so that he can be tried there. Court officials say the ruling is expected by the end of December. For FSRN this is Jorge Garretón in Santiago.
US PREPARES FOR NORTH KOREA NUCLEAR TALKS
Officials from Washington DC are in East Asia this week to discuss strategies with allies prior to nuclear negotiations with North Korea. Jason Strother has the latest from Seoul.
The US and South Korea will not recognize North Korea as a nuclear power. The announcement was made following a meeting between top American envoys and the South Korean foreign ministry. US Undersecretaries of State Nicholas Burns and Robert Joseph arrived on the peninsula after talks with officials in Japan. Tokyo has also indicated that it will not grant the reclusive state nuclear status. Pyongyang's detonation of an atomic device on October 9th may have been an attempt to raise its bargaining leverage once the six-country negotiations resume after a year- long deadlock. Chinese state media reported that President Hu Jintao will meet with President Bush and Japanese Prime Minister Shinzo Abe on the sidelines of the upcoming APEC summit in Vietnam. How to persuade Kim Jong il to give up his nukes is expected to be on their agenda. There is still no set date for the resumption of multilateral talks that include the US, both Koreas, China, Japan and Russia. Officials are hopeful the new round will begin before the end of the year. Reporting for Free Speech Radio news from Seoul, I'm Jason Strother.
PROBLEMS AT THE POLLS
Voters in several states reported a number of problems during yesterday's elections. New electronic voting machines caused delays or confusion among poll workers and voters in Ohio, Florida, Georgia, Kansas, Pennsylvania, Indiana, and Illinois. Long lines at the polls also prompted judges in Colorado, Ohio, and Indiana to extend hours at the voting booths. Changes in rules regarding the identification necessary to cast a ballot also caused widespread problems in multiple states.
Features
Rumsfeld Resigns, Bush Nominates CIA Former Director as Replacement (2:09)
After the largest Armed services newspaper chain recently published an editorial calling for Rumsfeld's resignation, combined with years of activist organizing and pressure from Democratic Representative Nancy Pelosi the next House Majority Leader, President Bush announced Rumsfeld's resignation as Defense Secretary.
To replace Rumsfeld, Bush named Robert Gates, who served as CIA director under Bush senior. The nomination of Gates, who was cleared of criminal charges in the Iran contra affair, must be confirmed by the Senate, which may challenge if the intelligence insider, who critics say did not predict the fall of the Soviet Union, is qualified to lead the biggest federal agency.
Stacey Hafley is the head of Military Families Speak-out Midwest. She is traveling to the Pentagon tomorrow to deliver Rumsfeld a petition calling for an end to the back door draft and to bring the troops home now. And they want to make sure that the incoming secretary of defense gets the same message.
US Election Results Lead to Democratic House Control (3:32)
During yesterday's elections in the US, ballot initiatives increasing the minimum wage passed in all 6 states. A ban on affirmative action that would make it more difficult for the government to recruit women and people of color for contracting, education and employment passed in Michigan, likely leading to court challenges.
Arizonans rejected a ban on same sex marriage, while the ban passed in Colorado, South Dakota, Virginia and Wisconsin with no more than 60% of the vote, and with wide margins in Idaho, Tennessee and South Carolina.
With Democrats winning control of the House of Representatives, and awaiting the outcome of the last unknown Senate seat in Virginia to determine if they will also control the Senate, Democrats on Capital Hill are urging co-operation with the President on the Iraq war. FSRN's Leigh Ann Caldwell reports.
Suicide Attacks Kills 42 Pakistani Troops (2:14)
As many as 42 Pakistani troops died in a suicide attack in the tribal region of Malakand, in the Northwest province. this comes on the heels of an aerial attack last week on an Islamic Madrassah considered to be frequented by Afghan Taliban in which some 83 innocent students died. the Islamist opposition in Pakistan says it believes that last week's attack was carried out by U.A. Air Force across the border in Afghanistan. Masror Hussein reports from Islamabad.
Future of Global Seafood Supply Threatened (4:02)
A new study by a team of marine scientists outlined in the latest edition of Science Magazine asserts a decline in marine biodiversity in the Earth's oceans. Overfishing, pollution, and other environmental factors will wipe out the global seafood supply by 2048, if steep declines in marine diversity continue at current rates. But as FSRN's Vinny Lombardo reports, it's not too late to change the outcome and protect ocean wildlife.
Pressure Mounts on Oaxaca Governor (3:53)
Amidst the continuing political crisis in Oaxaca, Mexico's Interior Secretary has announced that Governor Ulises Ruiz has two options for his political future: to prove he can governor or to take a leave of absence. Anti-government demonstrations have become a daily occurrence in Oaxaca's capital. Yesterday, thousands of women dressed in black hit the streets to protest the dozens of illegal detentions that have occured in the past ten days. Meanwhile, Mexico's Senate has received a new legal petition calling for the dissolution of the government in Oaxaca. Vladimir Flores has the latest.
US Supreme Court Hears Significant Reproductive Rights Cases (2:51)
Today the US Supreme Court heard two challenges, Gonzalez v. Carhart and Gonzalez v Planned Parenthood, to the Federal Abortion Ban also known as the Partial Birth Abortion Ban Act of 2003. These historic decisions could strike down the Congressional ban as unconstitutional or criminalize what many experts say is the best and safest procedure for abortion care as early as twelve weeks of pregnancy. Nan McCurdy has more from the Supreme Court.
Maoists Will Join Nepal's Government (1:27)
Nepal took a major step towards peace today, when representatives of the government and Maoist rebels signed a deal that will, among other things, allow the Maoists to join the government in the near future. Nonetheless, Kathmandu also saw widespread protests throughout the day, with citizens accusing the Maoists of continuing strong-arm tactics. From Kathmandu, Carey Biron has more.