March 30, 2007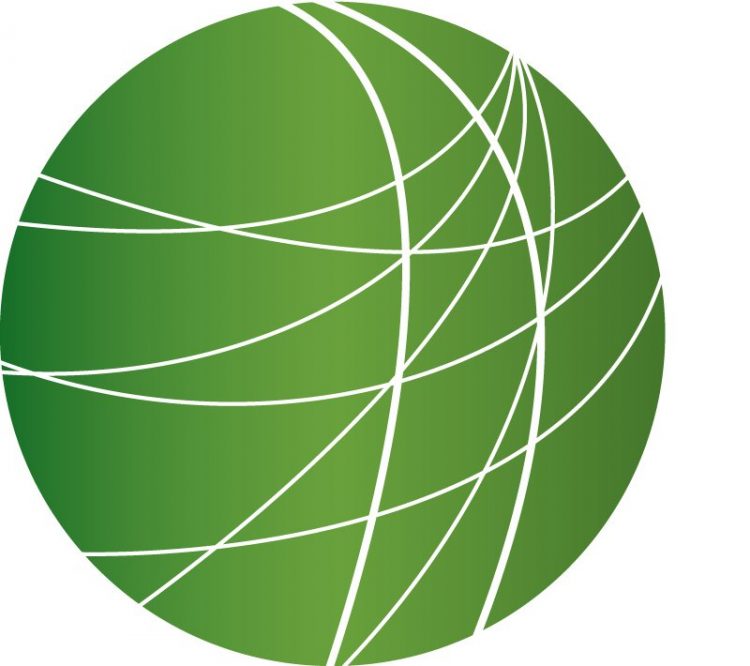 Headlines(5:32)
CONVICTION IN GUANTANAMO MILITARY TRIBUNAL
The military tribunal at Guantanamo Bay today officially convicted Australian detainee David Hicks for providing material support for terrorism. Hicks accepted a plea deal in exchange for a maximum sentence of 7 years in an Australian prison. Hicks said in his plea agreement that he was never subjected to illegal treatment while in US custody – although he had complained of abuse prior to the plea bargain. The deal prevents Hicks from talking about his case for the next 12 months and prohibits him from ever profiting from his story. The military tribunal will announce his sentence over the weekend. Hicks can expect to be back in Australia within 2 months.
MOGADISHU CRACKDOWN CONTINUES
An Ethiopian attack helicopter was shot down over the Somali capital today as it bombarded targets in Mogadishu. Indiscriminate shelling by Ethiopian troops on civilian homes has led to the worst violence in Mogadishu in more than a decade. Abdurrahman Warsameh has the story.
Hospital sources say eight civilians were killed and 24 others were wounded Friday during heavy shelling in the Somali capital. Fierce fighting on Thursday between local Hawiye clan insurgents and Somali government forces backed by Ethiopian soldiers claimed the lives of nearly 30 people, including five Ethiopians, and wounded more than 100 people – most of them civilians. Thousands of civilians have fled the capital as a result of the renewed fighting that has been raging in the capital for the past three days. The Ethiopian-backed government, which routed Islamists in December of last year, has blamed remnants of the defeated Islamist movement for almost daily attacks. But leaders of Hawiye clan say they are behind the recent spate of attacks. They accuse President Abdullahi Yusuf of unfairly targeting their clan for disarmament while other groups maintain their weapons. For FSRN, I am Abdurrahman Warsameh in Mogadishu.
SADC MEETS ON ZIMBABWE CRISIS
The government of Zimbabwe has escaped criticism by leaders at a special summit of the Southern African Development Community (SADC) – convened to discuss the crises in Zimbabwe and the Democratic Republic of Congo. FSRN's Terna Gyuse reports.
Zimbabwe's economy appears near collapse. Inflation is over 1,700 percent. Basic items like food, cooking oil and transport are beyond most people's means…and the government is short of foreign currency to pay for imports of electricity and fuel. Since a ban on political gatherings in the capital Harare took effect six weeks ago, police have brutally attacked several opposition gatherings. Opposition leader Morgan Tsvangirai was arrested again this week and allegedly tortured in custody. President Robert Mugabe told supporters on his return from the SADC summit that Tsvangirai deserved the beating, and that he had not heard a single word of criticism from regional leaders. Zambian president Levy Mwanawasa earlier said that "quiet diplomacy" with Zimbabwe had failed. But SADC has named South African president Thabo Mbeki – who has refused any criticism of Mugabe – to mediate between government and opposition. Professor Brian Raftopoulos, a political analyst based in South Africa, said regional leaders had chosen "solidarity at any cost… with negative consquences for democracy in the region." Reporting for FSRN from Cape Town, this is Terna Gyuse.
MORE THAN 800 ARRESTED IN CHILEAN UNREST
Chilean police arrested hundreds of young protesters yesterday during an annual demonstration to commemorate the murder of 2 young men during the Pinochet dictatorship. This year's protest came on a tide of student frustration over the slow pace of promised reforms to the country's public education system. Santiago has also witnessed intense protests recently over the implementation of a new public transportation system in the capital. The number of those arrested varies widely according to the source, but Chile's sub secretary of the Interior puts the figure at 819. The government estimates that around 60% of those arrested yesterday are under 18 years of age.
IMMIGRATION ARRESTS IN BALTIMORE
U.S. Immigration and Customs Enforcement agents yesterday raided the offices of a temporary employment agency in Baltimore and other places were the agency had contracted out workers. Agents arrested sixty-nine employees who could not prove they had papers or legal permission to work in the US. None of the employment agency's management was taken into custody.
PLANS FOR "SWEAT-FREE" CONSORTIUM
Delegates of concerned state and local governments met in Harrisburg, PA to discuss the use of tactics to prevent public tax dollars from supporting sweat shop labor in the garment industry. Meredith DeFranceso reports.
170 school district, counties, and cities have policies in place to require businesses that seek government clothing and apparel contracts to verify that their supplier factories are meeting international labor standards. In a meeting hosted by the Pennsylvania state government yesterday, officials from Maine, New Jersey, San Francisco, Los Angeles and Pittsburgh met with representatives of monitoring organizations, unions and sweat-free organizations for form what could be a watershed consolidation of public purchasing power. This purpose of the meeting was to work on the structure and goals for a State and Local Government Sweat-free Consortium. The consortium would combine the political and financial power of the participants to jointly employ independent monitoring and to strengthen the market incentive for vendors and factories to produce under fair labor conditions. Participants hope the consortium will encourage other governments to take similar actions by providing the tools and infrastructure needed to implement fair labor standards among their contractors. For Free Speech Radio News, this is Meredith DeFrancesco in Harrisburg, PA.
Features
US Attorneys Firings Scandal Continues(3:04)
The controversy surrounding the firing of several US prosecutors continues to unravel. Former Justice Department officials say the Bush administration dismissed the attorneys in order to advance partisan agenda. Yanmei Xie has the story in Washington DC.
Weekly Political Round-Up(2:25)
In this week's political news round-up, Ingrid Drake reports from Washington, DC on whether big health care promises will keep you healthy, if another Bush will make it in the White House, or if McCain is convincing voters that he knows what's happening in Iraq.
Elementary Teachers Protest Recent Immigration Raids at Local Schools(3:49)
Elementary school teachers in Paris are on strike today after recent anti-immigrant operations by police at schools in the French capital. Education unions called the stoppage over the arrest of a nursery school head teacher who tried to prevent the police from detaining a Chinese man without residency papers. French voters are busy deciding who they'll vote for in the upcoming presidential elections, and the main right-wing candidate in that race has prominently featured immigration and security in his campaign. Parents who run a solidarity-network claim that the hunt for undocumented immigrants has been stepped up in pace with the nationalist rhetoric. Tony Cross spoke to some of them.
Texas Juvenile Detention Centers Concerns Addressed(4:13)
Officials in charge of thousands of young prisoners inside Texas Juvenile Detention Centers were fired after an abuse scandal this month. Parents of incarcerated youth have long complained of an unfair grievance process to identify abuse. In Houston, FSRN correspondent Renee Feltz has more on how their concerns are now being addressed.
Workers in Greece Still Demanding Improved Working Conditions(2:26)
In news from Greece, an ad hoc group of unions calling themselves the "United Workers Front" say their satisfied after staging a two say strike that froze the country. But as Aris Oikonomou reports from Thessaloniki, they are still demanding free and public education, and improved wages and working conditions.
New US Ambassador to Iraq Sworn In(3:26)
Shiite Cleric Muqtada al-Sadr has condemned the US occupation of Iraq, after a spate of violence left more than 300 Iraqis killed in the past two days alone. Sadr is urging Iraqis to hold mass demonstrations in the holy city of Najaf on April 9 – which marks the fourth anniversary of US troops rolling into central Baghdad. The US ambassador to Iraq, Zalmay Khalilzad stepped down over the weekend, and five suicide bombers attacked Shiite markets in Baghdad today, when the new US ambassador was sworn in. As with many other issues, Iraqi politicians view former ambassador Khalilzad's tenure through a sectarian lens. David Enders and Hiba Dawood reports.