April 02, 2007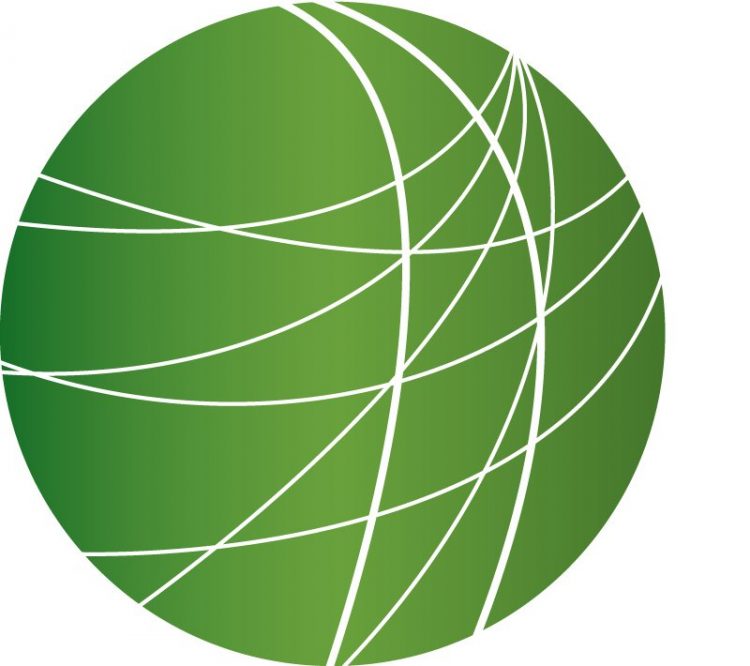 Headlines (5:36)
SCOTUS ENVIRONMENTAL RULINGS
The Supreme Court today issued rulings in two major cases involving greenhouse gas and power plant emissions. In what some analysts call the most important environmental ruling in years, the Court voted 5 to 4 that the federal government does have the authority to regulate green gas emissions that contribute to climate change. The Bush Administration had long claimed the Clean Air Act did not give the EPA authority to regulate carbon dioxide and other greenhouse gas emissions. In a second case dating back to the Clinton Administration, the court ruled unanimously against Duke Energy. The decision over-turned a lower court's ruling. The power company now needs a permit from the EPA for emissions from coal burning power plants.
BILL TIES WAR SPENDING TO WITHDRAWAL
In other news from Washington DC, Senate Majority Leader Harry Reid and Senator Russ Feingold of Wisconsin introduced legislation to tie funding for the war in Iraq to a withdrawal date of March 31, 2008. It will require the Pentagon to start a pull out 4 months after the legislation takes effect. The language is similar to that of the 123 billion dollar war supplemental that the President has vowed to veto, but it goes further. This is the first time Congressional leadership has tied war funding to a timeline for troop withdrawal.
PELOSI VISITS MID EAST
Democratic speaker of the House of Representatives, Nancy Pelosi, joined a bi-partisan delegation of U.S. lawmakers in Lebanon today as part of a larger fact-finding tour of the region. Jackson Allers has more from Beirut.
Pelosi's visit comes as the Lebanese government is deadlocked in a battle between a pro-US government and opposition forces who have been encamped in downtown Beirut for the last 4 months in a bid to gain more representation. Pelosi met with members of both political camps, and pledged U.S. support for the formation of a United Nations tribunal to try suspects in the 2005 assassination of former Lebanese Prime Minister, Rafik Hariri. Hariri's assassination led to an expelling of Syrian forces that had been in Lebanon for over 15 years. The U.S. Speaker of the House also met yesterday with Israel's Prime Minister Ehud Olmert. She called for the release of two soldiers captured by Lebanon's main opposition group, Hizbullah, last July. The incident sparked a 34-day Israeli military offensive against Lebanon that killed 1,200 civilians and effectively destroyed Lebanon's infrastructure. Pelosi's bi-partisan fact-finding tour is due to stop in Syria on Wednesday in a bid to gain Syria's help in solving the political crisis in Lebanon and in an attempt to woo Syria away from its alliance with Iran. Meanwhile, the White House has soundly condemned Pelosi's visit accusing her of bolstering Syria's role in the region. Pelosi denied such accusations saying it's a good idea to establish the facts to build some confidence between the two countries. Reporting from Beirut, this is Jackson Allers for FSRN.
BUS BOMBING IN SRI LANKA
In Sri Lanka 16 people were killed and another 28 were wounded in a bomb blast on a bus today in the restive east near an army checkpoint. Ponniah Manikavasagam reports.
Police officials said the blast occurred when the passengers were getting off a crowded bus to be checked by troops manning a road block near the eastern town of Ampara. Three children, a woman soldier and two off duty police constables were among the dead. The government accused Tamil Tiger rebels for the attack. The rebels deny the charge. The bomb attack came as President Mahinda Rajapakse visited neighboring India to attend a two day South Asian Summit opening in New Delhi tomorrow. Sri Lanka is to discuss the threat of terrorism at the summit. In continuing violence, on Sunday night 6 civilians were shot dead by unidentified gunmen in the east. In another incident 8 civilians were killed in a barrage of artillery fire near Ampara. The military and the rebels blamed each other for the massacre. The latest attacks come amid daily air raids, land and sea battles, ambushes and arbitrary killings and abductions in the north eastern region of the island. More than 4,000 people have been killed in the past 15 months, after Mahinda Rajapakse assumed the presidency. For Free Speech News, I am Ponniah Manikavasagam, from Vavuniya, Sri Lanka.
TSUNAMI HITS SOLOMAN ISLANDS
At least 13 people are dead after an 8.0 magnitude earthquake sent a tsunami crashing towards the Soloman Islands today. Authorities in the Soloman Islands have declared a state of emergency as rescue teams assess the damage.
TEXAS TEEN FREED AS TYC UNDERGOES INVESTIGATION
A Texas teenager sentenced to seven years in juvenile detention for pushing a teacher's aide has been released from prison. Her case is one of many under review in the troubled Texas Youth Commission. From Houston, Renee Feltz has more:
Shaquanda Cotton was a 14 year old student with no criminal record when a judge sentenced her to an indeterminate stay in juvenile detention for pushing a teacher's aide. Just months before, the same judge sentenced an Anglo-American teen to probation for burning down her family's estate. Outrage over the disparity in sentences grew when a sexual abuse scandal in the Texas Youth Commission exposed how staff threatened to extend the of youth who spoke out against abuse. Over the weekend, a new official in charge of reforming the system ordered Cotton's release. She'd spent more than a year behind bars, and had her stay extended by TYC staff for minor infractions, like having an extra pair of socks. The official said her case is "what we expect to happen if something wrong has been done to youths being held inside that system." A special review panel will examine more than 1,500 other cases to determine if the sentences of youth eligible for release were improperly extended. As many as 400 other teenage prisoners could be released by the end of this week. Cotton will be on a 60 day probation. She says she will not return to school, but will pursue a GED from home. In Houston, I'm Renee Feltz for FSRN.
Features
SCOTUS Won't Hear Detainee Cases, Yet (3:20)
The Supreme Court said it will not hear the cases of detainees who want to challenge their five-year-long detention at Guantanamo Bay. This is a victory for the Bush Administration, which has tried only one of more than 300 detainees, but wants to keep the detention center open. FSRN's Leigh Ann Caldwell reports.
South Korea Agrees to "Free Trade" With US (4:00)
Negotiators in Seoul reached an agreement today that could start free trade between the United States and South Korea. If the deal wins congressional approval, it will be the most significant free trade agreement since NAFTA began in 1994. The deal was made just in time for the Bush administration to present Congress with a fast track trade bill. From Seoul, FSRN's Jason Strother reports.
Iraqis Still Lack Basic Services (3:37)
Since the invasion of Iraq four years ago, most basic services in the country have faltered. Across the country, electricity is on for fewer hours each day, and broken water and sewage systems are not getting repaired. The food rations that sustained many Iraqis under United Nations sanctions are also harder to get, and some Iraqis accuse the Shia-led government of turning a blind eye to the suffering of Sunni citizens. Hiba Dawood reports on how continuing sectarian violence has left Sunni neighborhoods deprived of government services.
Chilean Navy Won't Acknowledge 1973 Torture, Detentions (2:50)
The Chilean navy's training vessel – the Esmeralda – is one of the world's largest sailing ships, and each year leaves its home port of Valparaíso with a new crew of sailors. Also known as the white lady, the Esmeralda has a notorious past. As FSRN's Jorge Garretón reports, the ship served as a detention and torture center following Chile's 1973 military coup.
US Health Care Lags Behind Wealthy Nations (2:18)
As countries around the globe celebrate world health week, some groups are questioning why the US, one of the wealthy nations in the world, still lags behind in key healthcare issues. FSRN Karen Miller has more.
Railroad Wins Contraception Case (3:30)
Women's reproductive health care suffered a major blow after the Eighth Circuit Court of Appeals ruled last month that Union Pacific Railroad's exclusion of birth control from employee health plans does not constitute discrimination. Leilani Albano reports.