June 18, 2007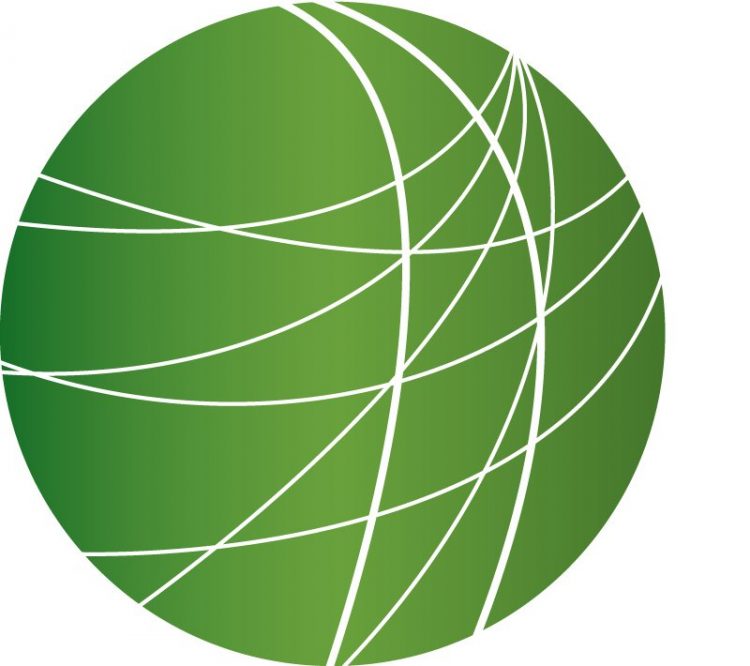 Headlines(5:34)
DEADLY WEEKEND IN AFGHANISTAN
Three days of intense fighting have left more than 100 people dead in southern Afghanistan according to Afghan official estimates. Casualties include police, Taliban fighters, and civilians. In the eastern part of the country, a US air strike on a compound housing a religious school has killed 7 children. This is the latest in a series of attacks launched by US forces that have claimed the lives of Afghan civilians and strained relations with the Afghan government. The air strike came after a massive bus bombing in Kabul killed 35 people – mostly police trainers – and wounded more than 50 others. The bus bombing is the deadliest single insurgent attack since the US invasion in late 2001. The Taliban has claimed responsibility for the blast, saying a suicide bomber had infiltrated the police instructors and boarded the bus to blow himself up.
BRITISH HIGH COURT TO EXAMINE LEGALITY OF IRAQ WAR
Two mothers of British soldiers killed in Iraq have won the right to take a case challenging the legality of the war to the House of Lords. From London, Naomi Fowler reports.
Ever since their 19-year-old sons were killed in Iraq, mothers Rose Gentle and Beverley Clarke have campaigned against the Iraq war and for an independent inquiry into the legality of the UK's military involvement there. Today the High Court has granted them the right to make their case that the government violated their sons' right to life under Article 2 of the European convention on human rights; their argument is that the British government sent its soldiers to war 'without due diligence in its approach to the legality of that war in international law, given the state's safeguarding duty to protect life.' The case could force the independent judicial inquiry into the decision to go to war in Iraq that so many have called for and that the British government has consistently rejected. The case will be heard either at the end of 2007 or early 2008. This is Naomi Fowler in London for Free Speech Radio News.
ABU GHRAIB
The general who led the Army's original investigation into detainee abuse and torture at the Abu Ghraib prison in Iraq says that high level officials from the Pentagon pressured him into early retirement. In the latest issue of the New Yorker magazine, Retired Major General Antonio Taguba tells journalist Seymour Hersh that his investigation was limited to low-level soldiers implicated in the scandal, although he believed that the orders came from much higher up. Taguba's statements in the magazine article indicate the extent of torture was much larger than what was revealed to the public. Taguba also said that he made the gravity if the situation clear to then-Secretary of Defense Donald Rumsfeld, who then pled ignorance the next day in a congressional hearing.
ITALIAN JUDGE SUSPENDS CIA RENDITION TRIAL
The Italian trial of 32 suspects involved in the CIA practice of extraordinary rendition has been suspended until late October. The presiding judge has adjourned the trial until a higher court can rule on the admissibility of evidence under Italy's state secrets laws. Twenty six Americans and six Italians are named in the case involving the kidnapping of an Egyptian cleric in Milan. The Imam says Egyptian police tortured him in prison after his deportation.
LEBANON ON EDGE
The Lebanese army and UN peacekeepers were on full alert in Southern Lebanon today after two rockets hit northern Israel in the first cross-border attack since last year's war against Hezbollah. This, as confrontations between Hamas and Fatah erupted in at least two Palestinian refugee camps in Lebanon over the weekend. Simba Russeau has more from Beirut.
Both Lebanon and Israel blame Palestinians based in Lebanon for firing two katyusha rockets into Israel yesterday. Lebanon is already reeling from deadly bombings, battles with Sunni Muslim extremists in the north and continuing political paralysis. Meanwhile, clashes erupted between Fatah and Hamas at the Beddawi Refugee camp in the Northern port city of Tripoli where refugees fleeing the ongoing violence at Nahr al-Bared are being housed. Confrontations were also reported at the southern camp of Al-Bass, near Tyre. The clashes come as fighting between the two main Palestinian faction has provoked what some observers describe as a civil war in Gaza. Sunday's rocket attack comes after Palestinian President Mahmoud Abbas installed an emergency cabinet and as the Lebanese army intensified shelling of suspected Fatah al-Islam positions in the north. Prime Minister Faoud Siniora has vowed to bring those responsible to justice, saying that, "the state, through all its security services, will not spare any effort to find the party behind this act which aims at destabilizing Lebanon." For Free Speech Radio News in Beirut. I'm Simba Russeau.
OAXACAN EDUCATION WORKERS RE-OCCUPY CENTRAL PLAZA
Education workers in Oaxaca, Mexico have decided to set up an indefinite protest camp in downtown Oaxaca City today. They are demanding the release of those who remain imprisoned from the 2006 social uprising against the state's governor, the cancellation of outstanding arrest warrants against activists, and the return of schools still in the hands of strike breakers. The Popular Assembly of the People of Oaxaca has threatened to blockade the annual Guelaguetza festival that draws national and international tourism. Meanwhile in Mexico City, public sector workers have assembled outside of the presidential residence of Los Pinos to demand the revocation of a package of reforms to Mexico's social security system.
Features
Patraeus Alludes US Combat Troops to Stay in Iraq 10 Years
General David Petraeus, top Army commander in Iraq, says the mission there will be a long one, inferring that US combat troops could remain in Iraq for up to a decade. When addressing the war on Fox News Sunday, Patraeus said that historically, counterinsurgency missions last 9-10 years. Petraeus also stuck to September as sufficient time to offer an accurate analysis of the troop increase. Many Republican lawmakers are waiting for that report before they decide how Congress should proceed on Iraq policy.
Military Families of Injured Soldiers Pleading for Help(4:12)
The US Army, along with the Iraqi Security Forces, has begun a new combat initiative outside of Baghdad. 36 people were killed in fighting targeting the Mahdi Army. Meanwhile, back in the States, military family members are pleading for help for wounded soldiers. Family members say that serious injuries, lack of medical coverage and heavy bureaucracy make dealing with the military health benefits system a struggle. FSRN's Leigh Ann Caldwell reports.
France Gets New Government(2:04)
France is set to get a new government Tuesday, after yesterday's second round of legislative elections. The right-wing UMP party held on to power – but, after Nicolas Sarkozy's 53 percent victory in last month's presidential election, the party hasn't scored the landslide it hoped for. And, as Tony Cross reports from Paris, one of the ministers is missing.
Hamas Removed from Palestinian Authority(3:51)
Violence continues in the Occupied Territories – at least one Palestinian was killed by Israeli gunfire today in Gaza. The Israeli military says a group of armed men approached a border crossing, but witnesses say they were unarmed. Meanwhile, Condoleezza Rice says the United States will provide full assistance to the Palestinian government. The Bush administration's decision to lift the political and economic embargo comes on the heels of the removal of Hamas from the Palestinian Authority. FSRN's Ghassan Bannoura reports from Bethlehem.
New York's High School Mothers Not Sure Where They Will Attend School(3:41)
A recent decision by New York City's Department of Education to close some special schools has left many high-school age mothers wondering where they'll wind up come September. Kat Aaron brings us the story.
Strife in Zimbabwe Continues(4:46)
Two "operations" characterize the attitude of Zimbabwe's ruling party. In 2005, the Zanu Party carried out operation Muramba Cheenah or "Restore Order" – the wholesale destruction of houses and livelihoods of hundreds of thousands of urban dwellers, perceived by the party to be sympathetic to the opposition. This negatively affected at least 2.4 Zimbabweans. In contrast, Operation Garikai – to rebuild so-called legal housing and market stalls has built a mere 3,000 units and a handful of new shops. Currently state security forces are keeping busy with the harassment, beating and frequent killing of political activists. Millions of Zimbabweans have fled political and economic hardship to find refuge in neighboring countries and beyond. And,as FSRN's Davison Mudzingwa reports from Cape Town, South Africa, pressure is mounting on the African Union and South African Development Community to find a lasting solution on Zimbabwe.