June 13, 2007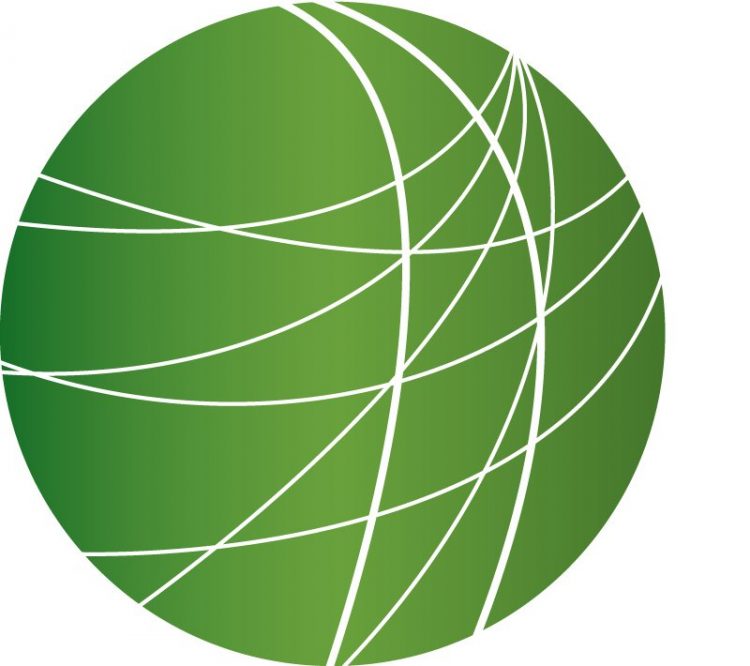 CAR BOMB IN LEBANON
A car bomb has killed 10 people in Beirut – including Anti-Syrian Member of Parliament Walid Eido and his son. Eido is the seventh prominent politician to be assassinated since the 2005 car bombing of former Prime Minister, Rafik Hariri. Meanwhile, the Lebanese Army continues to fight a Sunni Islamic group, Fatah al Islam holed up in the Nahr al Bared Palestinian Camp. The military has reportedly occupied large portions of the area, breaking with a three-decade old agreement not to invade Palestinian refugee camps.
MINARETS BLOWN OFF IRAQI SHIITE SHRINE
A curfew is in effect in Baghdad after explosions ripped through the remains of an important Shiite shrine in Samarra. Hiba Dawood reports.
The bombs that went off this morning in the Al Askeriah shrine in Samarra destroyed two minarets at one of the most important sites of Shiite Islam. Many trace the start of ongoing sectarian warfare between Shiites and Sunnis to an explosion that blew the golden dome off the same shrine in February of last year. The Al Askeriah shrine is located in Samara; a Sunni majority city north of Baghdad. No group has claimed responsibility for today's attack, but fears of sectarian violence led Iraqi Prime Minister Nouri Al Maliki to declare a curfew in Baghdad, Samarra, and Najaf. Iraqi Security Forces and US troops have been put on alert to deal with possibly violent reactions to today's bombing. I am Hiba Dawood for FSRN.
UK RULING ON REACH OF HUMAN RIGHTS LAWS FOR SOLDIERS ABROAD
The British government suffered a defeat in the High Court today when law lords ruled that the UK's obligations under the European Convention on Human Rights do apply to the conduct of British troops abroad. From London, Naomi Fowler reports.
The government has long resisted an independent inquiry into the killing of Iraqi civilian Baha Mousa by British troops back in 2003. He died in military custody after suffering 93 injuries. Today's ruling gives hope for his family that their campaign since then for an inquiry will take place. The government may now have to order sweeping changes to the way British troops operate and conduct themselves overseas. The ruling will theoretically offer the same protection for those in British detention facilities around the world. This is Naomi Fowler in London for Free Speech Radio News.
CHENEY IMPEACHMENT RESOLUTION
A month ago, Ohio Democratic Congressman Dennis Kucinich introduced articles of impeachment against Vice President Dick Cheney. Back then he had no Congressional supporters. Today he has eight. Matt Laslo reports from Capitol Hill.
Kucinich accuses Cheney of deceiving lawmakers prior to the current Iraq War. He says Cheney falsified intelligence and forced the CIA to manipulate data. Kucinich says the eight co-sponsors are just a start. (audio) "We are gaining momentum and before it was speculated that no one else would support the impeachment and today we know that leaders of the progressive caucus and the leader of the Iraq Caucus, Maxine Waters, have come on board. And that is quite significant, quite significant." Kucinich also accuses Cheney of lying about Iran's current nuclear capabilities. He says Cheney is trying to build up a case for America to invade Iran, which is why he wants Cheney gone now. For Free Speech Radio News, I'm Matt Laslo on Capitol Hill.
SHUTDOWN STRIKE IN SOUTH AFRICA
A national strike in support of public sector workers shut down much of South Africa today. Mpumi Magwaza reports from Durban.
(ambient sound) Tens of thousands of public sector workers and their supporters mobilized in cities throughout South Africa today as part of a national day of solidarity with an ongoing strike. Public schools and hospitals have been closed for 13 days now and negotiations between the strikers and the government have gone nowhere. The public sector workers want a 12 percent pay increase, but the government is refusing to offer more than just over 7 percent. During today's shutdown public transportation stopped running and economic activity to a halt in many of the nation's cities. Today's strike has allowed the labor movement to show its strength before heading into round table talks with the government. For Free Speech Radio News, I'm Mpumi Magwaza in Durban, South Africa.
CHINESE FIRM FOUND TO HAVE USED CHILD LABOR
China is looking into allegations of illegal work practices after a report alleging child labor is being used to make Olympic merchandise. Elise Potaka has more.
Local authorities in China's southern Guangdong province are investigating allegations of child labor after international trade unions released a report condemning practices in four factories licensed to make merchandise for the 2008 Olympics. The Playfair alliance report, called "No Medal for the Olympics on Labor Rights", says factory workers are underpaid, forced to work overtime and sometimes under-age. Today, one stationary factory condemned in the report admitted that one of its subsidiaries employed primary school students during the school holidays, but it denied the students were making Olympic products. A government spokesperson yesterday said that licensees who are found to have violated the relevant labor laws and regulations will be dealt with seriously by the Beijing Organising Committee for the Games. In Beijing, I'm Elise Potaka for FSRN.
Features
Infighting Continues as Hamas Moves to Take Control of Gaza Strip
The violent infighting in Gaza continues, as Hamas claims control over the Gaza strip. Fatah has now suspended its participation in the Palestinian Unity Government. FSRN's Ghassan Bannoura has more.
Shimon Peres Named New President of Israel
Israel has a new president: Shimon Peres. This is the second time the Nobel Laureate has run for the post – and opinion polls indicate he was the most popular candidate. But it's not the people who vote – it's Parliament that makes the decision, and the vote went to a second round before Peres emerged victorious. Peres is now 84, he'll be 91 if he finishes his seven year term. His election has been welcomed across Israel's political spectrum. People there hope he will restore honor to the largely ceremonial office damaged by his predecessor who was forced to step down because of allegations of fraud, sexual harassment and rape. Irris Makler reports from Jerusalem.
Senate Committee Holds Hearing on Bush Nominees to Federal Elections Commission
The US Senate Committee on Rules and Administration held hearings on President Bush's nominations to the Federal Election Commission. While trying to confirm the appointees in time for the 2008 election – which is already setting record high levels of campaign spending – Democratic Senators expressed concerns about one appointee's commitment to protecting voter rights. FSRN's Ingrid Drake reports from Capitol Hill.
Congress Considers Fuel Efficiency Standards
Fuel efficiency standards are closer to passing Congress for the first time since 1975. But Michigan lawmakers and auto manufacturers are doing what they can to stop it. Washington Editor Leigh Ann Caldwell reports.
Senate Democrats Strategize for Iraq Withdrawal Timeline
Senate Democrats previewed their next steps for Iraq. Their plan will include readiness provisions, a timeline and deadline for combat troop withdrawal for March 2008, and a possible provision that will repeal the President's war authorization. Senate Democratic Leader Harry Reid says his plan will put pressure on Republicans who are uneasy about the war to support and help put end to the war.
US Pushes Iraq to Pass Controversial Oil Law
Admiral William Fallon, The ranking US military commander in the Middle East, told Iraqi Prime Minister Nouri Al-Maliki on Tuesday that his government should aim to pass a stalled law regarding oil exports from the country by the end of July. The statement is the latest evidence of US government pressure to pass the law, which has prompted strikes by members of the country's oil worker's union. HIba Dawood and David Enders have more.
Nigeria Puts Pfizer in Trial for Alleged Illegal Drug Testing
Lawsuits filed by the Federal government of Nigeria and the government of the northern state of Kano against pharmaceutical giant Pfizer, allege the company carried out an illegal drugs trial on Nigerian children IN 1996, leading to ten deaths. The suit claims damages totaling $10 BILLION. Sam Olukoya reports from Lagos.