July 20, 2007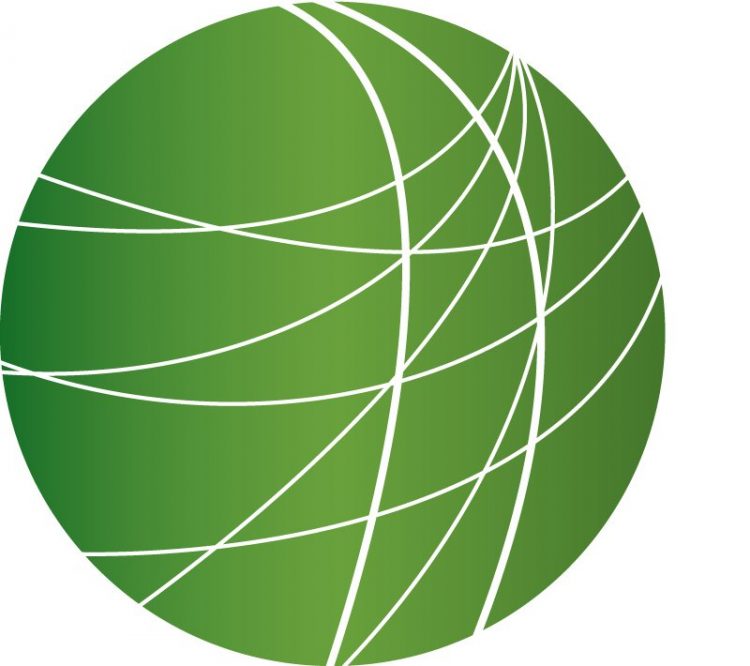 Headlines (5:45)
PRESIDENT CHENEY THIS SATURDAY
Vice President Dick Cheney will take over presidential powers tomorrow while President Bush undergoes a routine medical procedure. Dick Cheney is expected to be the acting president for two hours while President Bush is sedated for a colonoscopy.
VALERIE PLAME SUIT THROWN OUT
A federal judge yesterday threw out a lawsuit brought by former CIA operative Valerie Plame and her husband Joseph Wilson against Vice President Dick Cheney, his former chief of staff Lewis "Scooter" Libby, White House strategist Karl Rove, and former Deputy Secretary of State Richard Armitage. The lawsuit sought damages for the disclosure of Plame's covert identity. The judge ruled that the officials were within the bounds of their job duties of speaking to the press at the time of the leak, and therefore, not subject to prosecution in the civil case. Plame and Wilson have said they plan to appeal the ruling.
AUSTIN PROTEST AGAINST PRIVATE PRISON HOLDING IMMIGRANT FAMILIES
Protesters gathered today outside of the Austin offices of the Corrections Corporation of America to oppose the detention of immigrant families in a private prison CCA runs in nearby Taylor, Texas. The facility used to be a medium-security prison and campaigners say little has changed since CCA opened the T. Don Hutto detention center last year. Unlike in regular prisons, inmates are not convicts, but asylum seekers awaiting a final ruling on their cases. Families live behind bars in holding cells with bunk beds and metal toilets. Campaigner Rebecca Ruiz-Lichter says that many Austin residents are surprised to find out that children as young as two are being held in a detention center 40 miles from the Texas capital. (audio) "We talk to people and they have no idea about what's going on. That's the reason why we've been having these protests; so we can be in Austin, where people can see us and we can talk to people about what's going on…and hopefully, they become more involved." Demonstrators will gather outside of the Hutto facility tomorrow in what has become a monthly protest.
INAUGURATION OF ZAPATISTA INTERNATIONAL ENCUENTRO
Mexico's indigenous Zapatista's rebels today opened a large gathering of small farmers and social activists from around the world. Ricardo Martinez reports from Chiapas.
At least 2000 people from dozens of countries gathered today in 3 rebel communities in Chiapas, Mexico for the inauguration of the Second Encounter of Zapatista Peoples with the Peoples of the World. Participants include campesino delegations from Mexico, Brazil, South Korea, India, and the United States… as well as activists from all over the world. The purpose of the meeting is to share experiences and develop a common strategy to combat the policies and negative effects of neoliberalism. During the nine-day gathering, the "encuentro" participants will hear directly from the Zapatista communities about their process of self-governance and building indigenous autonomy. Thousands of Zapatistas came from their communities yesterday to the state capital of Tuxtla Gutierrez to demonstrate their support for social movements in the neighboring state of Oaxaca after a new government crackdown against protesters there. The Zapatista rebel army rose up on January 1st of 1994 to call for recognition of indigenous rights and to protest the implementation of the North American Free Trade Agreement. For Free Speech Radio News, I'm Ricardo Martinez in Chiapas, Mexico.
PAKISTAN'S SUPREME COURT RE-INSTATES OUST CHIEF JUSTICE
Pakistan's Supreme Court reinstated ousted Chief Justice Iftikhar Chaudhry today in a rare ruling against General Pervez Musharraf. The Pakistani president removed Chaudry from his post in March, alleging the judge has abused his authority. The dismissal sparked a serious constitutional crisis and provoked protests by attorneys and supporters of the country's main opposition party. Musharraf's spokesman said today that the president has accepted the high court's ruling.
ONGOING INTERNET RADIO NEGOTIATIONS
Controversial new rules and rates for Internet radio have taken effect – but negotiations continue between webcasters and the music industry, under the watch of members of Congress. Eric Klein has more.
A panel of judges in Washington DC, known as the Copyright Royalty Board, set the new rates and regulations for streaming music over the Internet – which took effect July 15. Many webcasters say the increased costs will put them out of business, and have called upon their millions of listeners to lobby Congress on their behalf. Non-commercial radio stations that stream online are feeling the pinch as well, although their bills will be much lower than those of their commercial counterparts, but only if their online audience stays small. Ken Freedman is general manager of WFMU, a non-commercial music station with a large online audience. Freedman participated in past negotiations with Sound Exchange, the group that collects royalty payments for music streamed online. (sound) "Webcasters have been able to persuade at least some Congress members about the unreasonable-ness of Sound Exchange's position. So, I think they're just trying to buy time right now." According to Freedman, Sound Exchange has said it won't bill webcasters while good faith negotiations continue, but Sound Exchange has emphasized that the new rates are in effect and royalties are accruing. Sound Exchange has held talks recently with National Public Radio (which is negotiating on behalf of all non-commercial radio stations) as well as with groups representing both small and large webcasters. Representative Ed Markey of Massachusetts, has called upon both sides to work out their differences – or face Congressional intervention. The Internet Radio Equality Act, which would throw out the new rates and call upon the Copyright Royalty Board to reconsider the issue, is pending in both the House and the Senate. For FSRN, I'm Eric Klein.
Features
Human Right Commission Examines US (4:00)
A commission dedicated to human rights violations of governments in the Western Hemisphere heard two cases against the United States today. One was on the detainees indefinitely held at Guantanamo Bay; the other was on the deportation of permanent legal residents from the United States. The petitioners in both cases hope to prove significant human rights violations committed by the US. FSRN's Leigh Ann Caldwell reports.
White House Protects Its Own (4:45)
The White House is saying that its officials may be immune to federal prosecution if the President sees it fit. The Washing Post reported today that White House lawyers are asserting the Justice Department will never be allowed to pursue contempt charges initiated by Congress against administration officials once the president has invoked executive privilege. The position creates larger legal obstacles for Congressional Democrats who are considering contempt proceeding against current and former officials who refuse to testify about the firing of 8 US Attorney's. Senate Majority Leader Harry Reid of Nevada called it an outrageous abuse of executive privilege and said: The White House must stop stonewalling and start being accountable to Congress and the American people. No one, including the president, is above the law." Joining us on the line to help explain what this latest White House move means is Georgetown Professor David Cole author of the upcoming book Less Safe Less Free: Why America is Losing the War on Terror. Professor Cole thanks you for joining us.
Weekly Political Roundup (3:00)
In this week's political news round-up, Ingrid Drake reports from Washington, DC on private investigators, make-up consultants, and the first hip hop presidential candidate.
Palestinian Prisoners Released (3:00)
255 Palestinian prisoners have been released from Israeli jails and returned to the West Bank. Palestinian President Mahmoud Abbas described them as heroes of freedom and promised that more would follow from among the population of almost 10,000 prisoners still being held. Israel freed these prisoners as a gesture of goodwill towards Abbas to support him in his battle with factional rival Hamas. Irris Mackler reports.
2006 War Causes Brain Drain in Lebanon (3:50)
Last year's war between Lebanon and Israel has created serious problems in the aftermath for both countries. Israel has experienced severe political turmoil directed at Prime Minister Ehud Olmert on how he conducted the war. Both Lebanon's infrastructure and economy has been devastated. And what may be worse in the recovery process is that many high skilled Lebanese workers are leaving the country to find opportunities elsewhere. Simba Russeau has more from Beirut.