August 17, 2007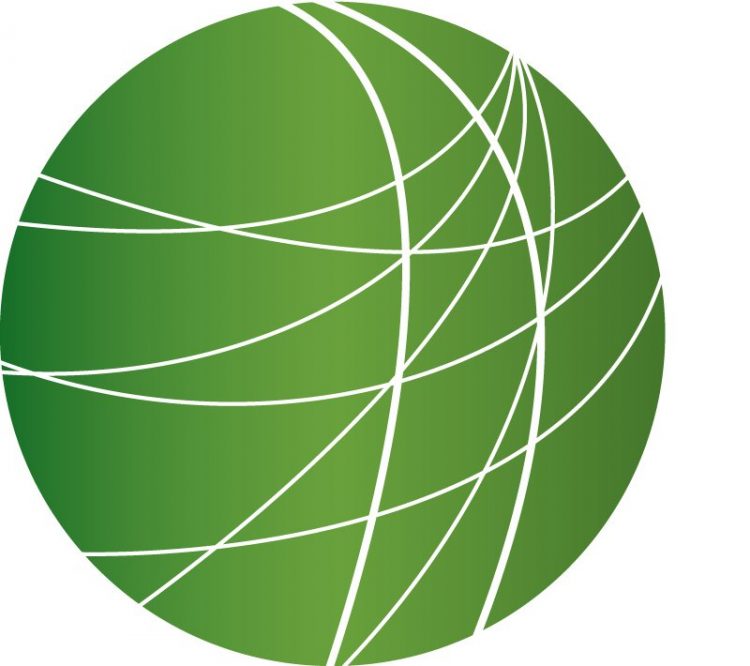 Headlines (6:00)
RUSSIA RESUMES MILITARY FLIGHT PATROLS
Russian President Vladimir Putin announced today that Russia will resume long-range bomber flights on a regular basis. The flights were part of routine patrols during the Cold War and this week marks the first time in 15 years that these types of combat patrols have taken to the skies. Earlier today, Russia, China, and four Central Asian nations participated in war games after the conclusion of a regional summit. US State Department spokesman Sean McCormick shrugged off the move, saying (quote) "If Russia feels as though they want to take some of these old aircraft out of mothballs and get them flying again, that's their decision".
ONGOING VIOLENCE AND INTERNAL POLITICAL PROBLEMS PLAGUE IRAQ
The security situation on the ground in Iraq remains grim with the discovery today of 19 dead bodies in Baghdad and 3 more in Haditha. Twenty-one suspected insurgents were also killed today in the province of Diyala, where a major offensive is underway. Meanwhile, a US soldier died today when insurgents attacked a U.S base in northern Baghdad with mortars. Hiba Dawood has more.
US forces in helicopters bombed a mosque in Tarmiah, north of Baghdad today, as worshipers observed Friday prayers. Twenty men were arrested after the bombing. U.S forces spokesman, Major Mike Garcia said that their base had been attacked by insurgents that were allegedly using the mosque as a haven. Thousands of US soldiers have spread out across Baghdad and its surrounding cities in an attempt to secure the area while the Iraqi government deals with major internal problems. Iraq's two main Shiite parties have met in Kurdistan with the two main Kurdish parties to discuss the political situation in Iraq. No Sunni representative was invited to the meeting. The formation of the Shiite-Kurdish alliance and the isolation of the Sunnis could cause further instability in the government. The break-up of the government at such high levels could seriously jeopardize efforts for Iraqi security forces to take over policing operations. This, in turn, could lead to a prolonged US occupation. I am Hiba Dawood for FSRN
US ARMY SUICIDE RATE AT 26-YEAR HIGH
The US Army has found that the suicide rate for active duty soldiers is at a 26 year high. The annual Army Suicide Event Report released this week found that more than a quarter of the nearly 100 soldiers who took their own lives last year did so while deployed in Iraq or Afghanistan. The military report found a (quote) "significant relationship between suicide attempts and number of days deployed", but downplayed the factors of extended tours, repeated deployments, and post-traumatic stress disorder as major causes. The Army statistics do not include veterans who have committed suicide after leaving the military.
RISING SEXUAL VIOLENCE IN US PRISONS
The Justice Department has released new statistics on the number of allegations of sexual violence in prisons and jails during 2006. This report is part of the data collections required under the Prison Rape Elimination Act of 2003. Zein El-Amine reports.
The report documents more than 6500 allegations of incidents involving sexual violence against incarcerated men and women during 2006. That's a 21 percent increase over the past 2 years. More than half of these allegations implicate prison staff members. The report indicates that authorities were unable to substantiate 55 percent of the allegations and close a third of the claims were determined to be "unfounded". Jason Zeidenberg of the Justice Policy Institute says that this is the "tip of the iceberg": (audio) "The reports here are based on what prisoners have said to a corrections officers. That inherently limits the numbers that people will be reporting. Because it takes a lot within a correctional setting to go up to a correctional officer and then be able to report a case." Ziedenberg added that these attempts to assess these violations is a result of increased public questioning about the impact of the growing prison system in the US. The US prison system is the largest in the world, with a population of over 2 million people living behind bars. For FSRN, I'm Zein El-Amine in Washington DC.
ROUND-THE-CLOCK RESCUE OPERATIONS IN PERU
An aftershock registering 5.5 on the Ritcher scale shook the region of Peru most affected by Wednesday night's earthquake. Pamela Cueva has an update from Lima.
Official data from Wednesday's earthquake puts the death toll at 510 with fifteen-hundred people injured. At least eighty-five thousand people have been left homeless. Rescue workers expect the number of casualties to increase, as debris has not been fully removed from the area. The hardest-hit city of Ica is currently suffering a severe shortage of water and food. Coffins are also needed to bury the dead bodies that have been left in the city's main square. Services like telecommunications and electricity are in a state of collapse leaving people with relatives in Ica desperate for information about their loved ones. The telecommunications and electricity sectors are administered by private companies. Meanwhile, rescue parties are working around the clock to find more survivors under the debris. The country's largest labor union, the General Labor Confederation of Peru has called on its members to donate blood and provisions, and to collaborate with the removal of debris in the most affected areas.
……..(back announce) Due to the collapse of telephone services in the affected area, FSRN reporters in Lima have set up an email account for Peruvians living abroad, seeking information about the rescue efforts. Questions or requests for information can be directed to peruhelp@gmail.com.
RESCUE OPERATIONS CALLED OFF AT UTAH COAL MINE
The rescue operation at the Utah coal mine where 6 workers have been trapped since last week has been suspended indefinitely after a mine shaft collapsed on rescue workers Thursday. The accident killed 3 rescue workers and injured 6 others. The miners have been trapped underground since August 6th and it is unknown if any survived the initial cave-in. Seismologists blamed Thursday's collapse on minor seismic shifts in the adjacent mountain.
Features
Fighting in Nigerian Oil City (3:00)
More than 30 people have been killed during fighting between Nigerian security forces and militants in the Niger Delta region. Security forces say they are carrying out a major offensive against militants whose activities have forced Nigeria to cut its oil export by about a quarter. It is the latest in the growing incidence of bloodshed in the Niger Delta region where militants are fighting for a share of oil resources. Sam Olukoya reports from Lagos.
MediaNews Group Moves Against Union (3:00)
MediaNews Group released a memo this week saying it will no longer recognize the editorial employees union at the Oakland Tribune and five other Bay Area newspapers. The union says it will appeal the company's decision at the National Labor Relations Board. Max Pringle reports.
Hutto Immigrant Detention Center Protest Saturday (5:00)
Demonstrators are preparing to hold a vigil Saturday to protest the Hutto Immigrant Detention Center in Taylor, Texas. The facility currently holds about 400 prisoners, all non-Mexican undocumented immigrants being held on non-criminal charges. In the past, immigrant parents with dependent children were released with a notice to appear – now, whole families, including children and pregnant women, are being held prisoner in what critics say are deplorable conditions, dubbing the center "GITMO for Children". Meanwhile, three immigrant detainees have died in federal immigration facilities in that past month – a pregnant Mexican woman in Texas, an epileptic Brazilian whose family says he was denied medicine in Rhode Island, and a Mexican AIDS patient in California. This past weekend, some 200 immigrants being held in a Seattle facility were treated for nausea, vomiting and diarrhea – most likely caused by tainted food. In an unrelated case, a prison guard at the Raymondville detention center in Texas recently made public that immigrant prisoners at that facility are consistently fed spoiled food – including expired milk and food with maggots. Jay Johnson-Castro works with FreedomAmbassadors.com and BorderAmbassadors.com
Political News Round-Up (3:20)
In this week's edition of the Political Round Up, Presidential candidates spend their time in Iowa, as political attacks on fellow candidates are on the rise. FSRN's Leigh Ann Caldwell has more.
Climate Action Camp Addresses Heathrow's Pollution (4:00)
The Camp for Climate Action in the UK is taking place outside Heathrow Airport, in a peaceful protest against aviation's contribution to climate change. FSRN's Natalia Viana reports.
Wal-Mart, CIA Editing Wikipedia Pages (2:45)
Internet users at corporate and government computers have been editing content on Wikipedia, the go-to online encyclopedia. A new online tool has shown that individuals using computers from Wal-Mart, the Central Intelligence Agency, and congressional offices have all made edits to their pages and related entries. Michael Reagan has the story.