August 20, 2007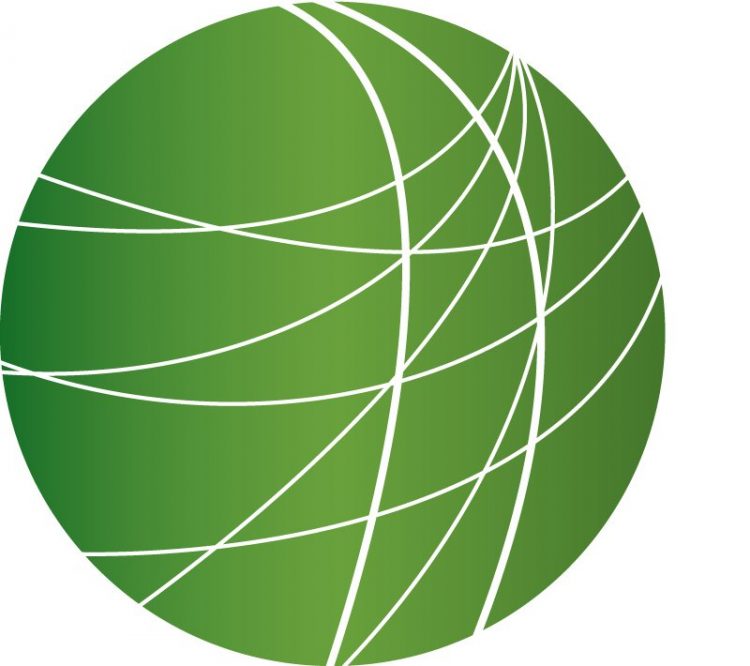 Headlines(7:00)
ABU GHRAIB OFFICER GOES TO TRIAL
A military judge has dropped 2 charges that were pending against an army officer for abuses committed in Iraq's Abu Ghraib prison. Army Lt. Col. Steven Jordan, the only officer to face trial in the prisoner abuse scandal, was the director of interrogations at the notorious detention facility. Jordan no longer faces charges of making a false statement or of obstruction of justice, but continues to face charges of dereliction of duty, failure to obey an order, and of cruelty and maltreatment of detainees. Jordan's defense attorney has argued in the past that the culpability for prisoner abuse goes higher up the chain of command, but no officers above him have been charged with crimes.
ANOTHER IRAQI GOVERNOR ASSASSINATED
A roadside bomb killed an Iraqi provincial governor this morning, marking the second time in less than 2 weeks in which an Iraq governor has been assassinated. Hiba Dawood has more.
The governor of Iraq's Muthanna Province, Muhamed Al Hassani, died today on his way to work when an improvised explosive device detonated near his convoy. The bomb also killed his driver and bodyguard and injured three others travelling with him. Ten days ago, the governor of Qadasiya province died under similar circumstances. Both governors belonged to the Supreme Iraqi Islamic Council, which forms a significant part of the Shiite bloc in the Iraqi parliament. Meanwhile, 15 Iraqi civilians were kidnapped out of a minibus in Baghdad today and their whereabouts is unknown at this time. Ten soldiers and policemen died in attacks in and around Baghdad today. Elsewhere in Iraq, US and Iraqi forces killed 76 suspected insurgents in Diyala and wounded 58 others. Iraqi police arrested 57 suspected insurgents in the city of in Kurkuk. And In Ubaidi, east of Baghdad, 12 people were killed and 31 wounded in clashes between US forces and armed men. This is Hiba Dawood for FSRN.
POWER PLANT OUTAGE IN GAZA
An Israeli air strike on Gaza today killed six members of Hamas. This, as the coastal strip is experiencing a major power outage due to the lack of fuel for its main power plant. FSRN's Rami Almeghari has more.
The European Union said today it will resume payment for fuel for Gaza's main power plant if the Hamas government in Gaza refrains from collecting electricity payments from residents in the impoverished coastal region. Israel cited security reasons for its refusal last week to supply fuel to the power plant, a decision which has left half of Gaza without electricity. Mohammad Bohairi is a Gaza goldsmith: (audio) "We hold both Fatah and Hamas responsible for the power outage for they are responsible for us for our welfare". Both the Gaza-based Hamas government and the cabinet of President Mahmoud Abbas in Ramallah have traded accusations over responsibility for the emerging power crisis. President Abbas of Fatah outlawed Hamas in June, right after the latter took over Gaza. The European Union and Israel have been demanding that Hamas recognize Israel, accept signed agreements and renounce violence. For Free Speech Radio News and IMEMC.org, this is Rami Almeghari in Gaza.
CLIMATE CHANGE ACTIONS IN THE UK
Protests against the aviation industry's role in climate change wrapped up today near London with about 200 demonstrators blockading the offices of BAA, the company that runs Heathrow airport. Manuel Rueda has more.
A group of about 200 climate change protesters arrived at BAA's offices near Heathrow last night and set up camp in the buildings parking lot. They blockaded access to the building today, prompting the aviation company to tell its staff to work from other offices. The incident finishes off a week of environmental advocacy at Heathrow, which was sparked off by plans to construct a third runway at the busy airport. But climate change protests mushroomed elsewhere in the country today, as smaller groups of activists sought to point other industries' contribution to rising carbon emissions. In eastern England, five people briefly blocked access to a nuclear power plant. While a dozen protesters super-glued their hands to the entrance doors at British Petroleum's headquarters in central London. Manuel Rueda, FSRN, London.
LOOTING IN PERU'S DISASTER AREA
Residents in the Peruvian cities hardest hit by last week's earthquake have resorted to looting due to inefficient distribution of humanitarian aid. Pamela Cueva has the story.
Poor distribution of food and medicine has provoked a high level of tension among residents in the earthquake-affected cities of Pisco, Chincha and Ica. The government has sent hundreds of police officers and soldiers to prevent the looting of trucks by desperate people searching for clean water, food, medicine and clothing. Chole Waters, a volunteer from the international aid organization, Partners in Health spoke to FSRN about what she witnessed in the affected area. (AUDIO) Peruvian President Alan García has authorized the military to use force against suspected looters. Many in the disaster area say the government response has been ineffective and that donations have been concentrated in areas that have already received aid. In an act of solidarity, the prisoners of the Sarita Colonia jail in Lima, have donated two days of food rations to the relief effort. For FSRN, I'm Pamela Cueva with Alfredo Cuadros in Lima, Peru.
SPP SUMMIT OPENS IN CANADA
The US, Canadian, and Mexican heads of state are in Montebello, Canada to discuss trade and security issues. Nadia Hausfather has more from the Independent Media Center.
Canadian Prime-Minister Stephen Harper is hosting US President George W. Bush and Mexican President Felipe Calderon at the Chateau Montebello resort for 2 days of talks on the Security and Prosperity Partnership; the SPP. Many critics of the SPP have called it a "NAFTA plan on steroids", and object to the secrecy surrounding the talks. A nine foot high security fence now surrounds the Chateau Montebello. The only group with access to the leaders is the North American Competitiveness Council, the main advisory body for the SPP, comprised of 30 powerful companies from the 3 countries. Protestors from Montreal, Ottawa, and beyond are expected to converge on Montebello today. Rosia Mehia from an anti-corporate globalization group in Mexico City traveled to Montebello for the protests [clip, Rosia, 9 seconds] "For us, this SPP is a Bush program for invasion of our country with militarism and security things." The high-level talks will conclude tomorrow. This is Nadia Hausfather reporting from the Independent Media Center in Montebello for Free Speech Radio News.
Features
North American Summit Kicks off in Canada(2:54)
President Bush is meeting with the leaders of Canada and Mexico over the next two days. Bush is expected to announce a multi million dollar aid increase to help fight the war on drugs. Critics say that war isn't working and the money is being wasted. FSRN Correspondent Matt Laslo reports from Washington.
Sanctuary Mom Elvira Arellano Deported(4:39)
Sanctuary Mom Elvira Arellano was arrested near LA's historic Placita Olvera and eventually deported to Tijuana Sunday after spending one year in sanctuary in a Chicago church. FSRN's Aura Bogado reports.
Defense Intelligence Agency to Outsource Up To $1-billion of Work(3:52)
The Defense Intelligence Agency is set to contract up to $1-billion for intelligence work. The Washington Post reports that this could be the largest ever outsourcing of US intelligence. Washington Editor Leigh Ann Caldwell has more.
Iraqi Children to Enter Jordanian Schools(3:18)
More than 40,000 Iraqi students headed to Jordanian schools for the first time after Jordan eased restrictions on their entry into public and private schools. Jordan's government's concern is heightened, however, over the inability of the already-burdened school system to handle the extra pupils. Oula Farawati has the story from Amman, Jordan.
Gay Rights Pioneered in Colombia(4:24)
Despite its conservative reputation, not to mention a more than 40 year ongoing civil war, Colombia has made itself a regional pioneer in gay rights with a recent high court decision giving same-sex couples inheritance rights. There is also legislation in Congress which would give same-sex couples pension and social security rights. Mike Ceaser has more.