August 28, 2007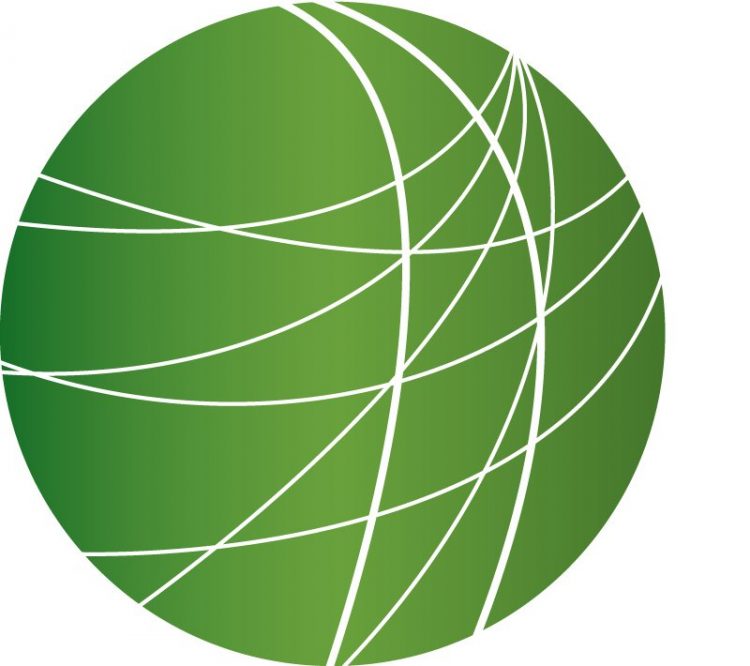 Headlines(5:02)
SPLIT VERDICT FOR ABU GHRAIB OFFICER
A military jury has returned a split verdict in the case of the only officer put on trial as part of the Abu Ghraib prisoner abuse scandal. The jury acquitted Lt. Col. Steven Jordan of a range of charges including dereliction of duty, failure to obey a lawful order, cruelty and maltreatment. The only charge Jordan was found guilty of was of disobeying an order to not speak about the investigation into the abuses at the prison. Jordan was the director of the Army's interrogation program at Abu Ghraib and he is the final of 12 defendants to face trial for abuses at the facility.
TALIBAN TO FREE HOSTAGES
Taliban kidnappers have agreed to release the remaining 19 South Korean Christian aid workers they abducted last month. FSRN's Jason Strother has more from Seoul.
The announcement came after Korean negotiators met for a fourth time with Taliban representatives. Taliban officials have been quoted as saying that the hostages could be released in three or four days. The office of the South Korean president says an exact time has yet to be confirmed. Taliban gunmen seized 23 Korean missionaries on July 19th as they traveled by bus through the Ghazni province. The kidnappers soon after murdered two of the group's male members, including the pastor. Two female hostages were released earlier this month and are now back home. The kidnappers had requested a prisoner swap, but according to officials here, the deal was made on condition that South Korea withdraw its troops from Afghanistan. Seoul had already planned to pull out its 200 non-combat forces by the end of the year. Korean officials also say they have agreed to ban its nationals from traveling to Afghanistan to conduct missionary work. For Free Speech Radio News in Seoul, I'm Jason Strother.
GUL WINS TURKISH PRESIDENCY
The Turkish parliament has elected the Islamist Foreign Minister Abdullah Gul to the presidency. Gul has been a controversial choice to lead the country which has a tradition of strictly secular politics. Disagreements over his candidacy led to early parliamentary elections in which the Muslim-dominated AK Party won the majority of votes, thereby securing Gul's chances of becoming president. Gul's wife is also a controversial figure due to her habitual use of a Muslim headscarf. The traditional attire is banned in public offices and other political spaces where most Turkish first ladies would have to appear. Leaders of the Turkish military, which has ousted 4 governments in living memory, made statements yesterday about maintaining the "secular nature of the Turkish Republic". Abdullah Gul has pledged to respect the secular Turkish constitution during his presidency.
ENTIRE CABINET OF PANAMA TENDERS RESIGNATION
In Panama, all 14 ministers in the cabinet of President Martín Torrijos have notified the president of their willingness to resign. Labor unions and social movements in Panama have been demanding changes within the cabinet for months now. The Minister of Health is particularly unpopular due to a tainted medicine scandal in which more than one hundred people died. President Torrijos says he will announce his new cabinet on September 1st, when he is due to present his state of the nation address to the Panamanian congress.
ABBAS-OLMERT SUMMIT
Palestinian President Mahmoud Abbas and Israeli Prime Minister Ehud Olmert met in Jerusalem today as part of high-level diplomatic talks ahead of the Washington-led Middle East peace conference scheduled for this fall. Rami Almeghari has the story.
Top Palestinian negotiator, Saeb Eriqat, said the two leaders met privately and their talks were focused on Palestinian living conditions – particularly for those living in the shadow of Israeli closure of the Gaza Strip. Israel has virtually sealed off the borders of the Gaza Strip since Hamas took control of the coastal region in June, causing serious shortages of staple items. The Palestinian official confirmed that the talks did not tackle core Palestinian-Israeli conflict's issues, such as the borders of a future Palestinian state, Jerusalem and refugees. Today's meeting was the second between the two heads of state this month. For Free Speech Radio News and IMEMC.org, this is Rami Almeghari in Gaza.
FIRES CONTINUE TO RAGE IN GREECE
Greek authorities have arrested over 30 people suspected of setting fires that have grown to engulf more than one hundred villages and important cultural sites. Seven of the suspects have been charged with arson. The death toll from the five-day old fires has reached 64. Many Greeks are blaming property developers for intentionally setting the blazes to get around laws which prohibit construction on forest land. Failure to contain the fires earlier has created a huge backlash against the country's conservative government in the run-up to the next month's general election.
Features
Number of Uninsured Continues to Rise(2:45)
The number of uninsured Americans has risen again. The total number, which you will likely hear over and over again in the election year, has now reached 47 million – that's 2 million more than last year. Washington Editor Leigh Ann Caldwell reports.
Gonzales Out Of Office But Not Out Of The Woods(2:12)
Democratic lawmakers on Capitol Hill are pressing President Bush to nominate an even-handed Attorney General to replace outgoing Alberto Gonzales. Gonzales stepped down yesterday after months of repeated calls for him to resign, following the controversial firing of nine US Attorneys and the use of illegal wire-tapping. His departure however, doesn't mean that investigations into his conduct will not continue. Congresswoman Linda Sanchez is a leader of the House Judiciary Committee's review of the Justice Department.
Iraq War Vet Contracts Tower Guard Vigil(1:59)
Iraq War Veteran Evan Knappenberger is holding a round-the-clock, 7-day Tower Guard vigil starting Sunday on a 6-foot scaffold he constructed on the National Mall in Washington DC. Knappenberger, who served a year in Iraq and spent 97 nights on a tower guard there, is holding vigil against the military's stop-loss and inactive reserve policies, which he says are being used to replace a draft. Naji Mujahid reports from Washington.
Women's Rights Activists Tackle Gender Equality(1:51)
Many South African women are celebrating 51 years of emancipation this month – yet there are still places where women are continue to be deprived of gender equality. The Umlazi T Section community in Durban does not allow women to wear pant – and will strip a woman naked as a penalty if she does so. Women's rights activists recently demonstrated against this policy with a march from the Umlazi Magistrate Court passing by T-Section, accompanied by heavily armed police. Mpumi Magwaza reports.
Vigil for Victoria Arellano(3:02)
The family, friends and supporters of Virginia Arellano, a transgender woman who died under ICE custody, held a vigil in downtown Los Angeles last night. Arellano was HIV-positive, and her family says she accessed regular medication until her arrest in May, when she was charged with suspicion of drunk driving and transferred to an ICE detention center in San Pedro California, where she died last month. Yasmin Madadi attended last night's vigil and files this report.
Immigrant Hotel Workers Win Victory(4:20)
Following a bitter year-long dispute between the City of Emeryville, California, hotel workers and management, the Emeryville City Council unanimously voted that the Woodfin Suites Hotel pay nearly $250,000 in back wages to house cleaners who had been fired. The sacked workers were allegedly targeted not only for organizing on the job – but for their immigration status as well. FSRN's Puck Lo has more.
Katrina and the Gulf: Two Years Later (Part 2)(2:58)
We continue our coverage of the two year anniversary of Hurricane Katrina today. Following the storm, residents from New Orleans were forced to relocate in FEMA trailers parks throughout the Gulf Coast region. One of those parks, the Renaissance Village located in rural East Baton Rouge, is the biggest FEMA trailer park in the country – with 573 trailers that house more than 1,500 people. To illustrate the daily struggle that these families face in the 64-acre grid of gravel, three determined radio activist teenagers, Eric Walker, Rasheka London and Keyana London brings us the voices of those still stuck in the trailer park two years after Katrina.