October 05, 2007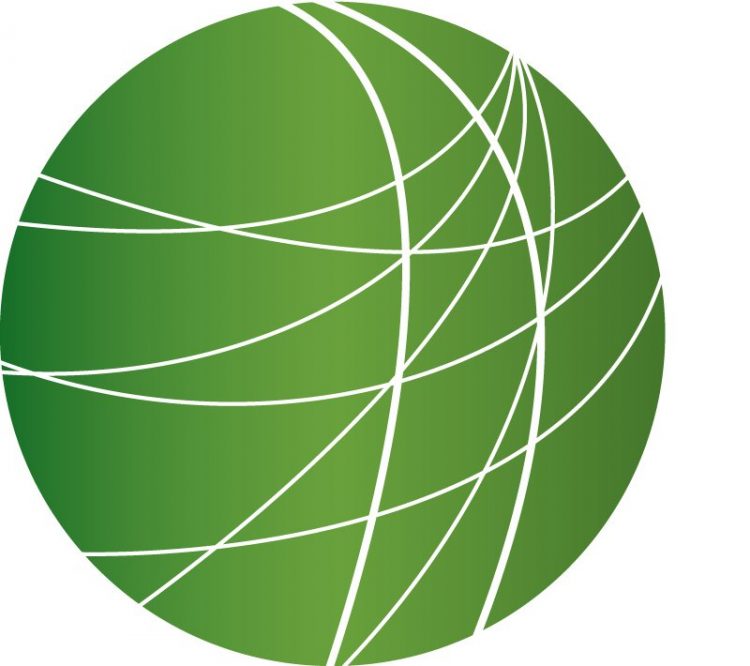 Headlines (6:00)
UN SPECIAL ENVOY TO BURMA REPORTS TO SECURITY COUNCIL
A UN envoy has warned Burma's military junta of serious repercussions if it does not stop the ongoing crackdown on the country's political opposition. Haider Rizvi reports from the United Nations.
After meeting with the members of the Security Council, UN envoy Ibrahim Gambari said abuses continue in Burma, but expressed optimism about a possible dialogue between the government and opposition. UN Secretary General Ban Ki-moon sent Gambari to Burma to talk with the leaders of the military regime and to investigate reports of widespread abuses during the crackdown against pro-democracy protestors. During his four-day visit to Burma, Gambari held a series of meetings with senior generals and opposition leader Aung San Suu Kyi. Ban Ki-moon has described the use of force on peaceful protesters as unacceptable while the United States and the United Kingdom are calling for strict sanctions against the country's military regime. Security Council permanent members, China and Russia, oppose sanctions. China is Burma's largest trading partner. Gambari is due to return to Burma next month for further talks with the military government. For FSRN, I'm Haider Rizvi at the United Nations.
PAKISTAN ON THE EVE OF PRESIDENTIAL ELECTIONS
Pakistan is one day away from a highly contentious presidential election. A Supreme Court announcement today is the latest in a series of political twists in the run-up to the vote. Pakistan's parliament and four regional assemblies will decide who will rule the country for the next presidential term…but the high court says that the winner cannot declare victory until the justices rule on last minute challenges to candidacy of President General Pervez Musharraf. The Supreme Court will begin hearing the cases on October 17th.
FAILED ASYLUM SEEKERS REPORT ABUSE AT HANDS OF PRIVATE ESCORTS
A report released in Britain details claims by rejected asylum seekers who say they were beaten and abused during deportation. From London, Naomi Fowler reports.
A team of lawyers, immigration centre visitors and campaign groups today released a dossier of 200 cases compiled over the past two years, detailing claims of abuse by rejected asylum seekers. Medical examinations performed by doctors corroborate the claims included in the report. Nearly all of the allegations implicate private security contractors employed by the Government to carry out forced repatriation of failed asylum-seekers. Operation procedures allow the contractors to use "reasonable force" when transporting deportees from "removal" centres to waiting planes. Individuals tell of receiving beatings by more than one escort at a time or of violence accompanied by racist comments. One man who was imprisoned and tortured in the Republic of Congo suffered a fracture when escorts forced his hands backwards after he refused to sign a document. Another man from Cameroon has brought a civil claim for assault against the security company after an injury prevented his deportation. The private security firms involved in deportations refused to comment today. This is Naomi Fowler in London for Free Speech Radio News.
COUNTY MAY TERMINATE HUTTO CONTRACT
The Texas County that administers a private prison contract for a controversial immigration detention center may soon pull out of the deal. Ansel Herz reports from Austin. Williamson County commissioners voted this week to look into the possibility of terminating the county's contract with the Corrections Corporation of America. CCA is the private prison contractor that operates the T. Don Hutto Residential Center. Hutto is one of just 2 private immigrant detention facilities in the country that holds children. It primarily holds asylum seekers awaiting a final decision on their claims. Hutto has been the focus of a number of lawsuits in the past year. As the contract administrator, the county shares in the legal liability. Williamson County commissioners said that liability was the reason for their decision to look at terminating the contract one year early. The Williamson County Commissioners will vote on Tuesday to approve the draft letter terminating the contract. If they do so, Immigration and Customs Enforcement will likely have to find another county willing to share the liability for the controversial detention center. For FSRN, this is Ansel Herz in Austin.
MORE BIOLAB MISHAPS
An Associated Press review of reports filed with the Center for Disease Control reveals that the number of mishaps at US biolabs is significant and increasing. Kellia Ramares has more.
The reports revealed more than 100 accidents and missing shipments involving anthrax, bird flu, monkeypox and plague at 44 labs in 24 states since 2003. Nobody died and regulators claimed that the public was never in danger. But Rep. Bart Stupak of Michigan has said that a public health incident with potentially catastrophic results "may be only a matter of time". The AP also reported that the number of incidents is increasing steadily as more labs are approved to handle the world's deadliest organisms. Marylia Kelley is the executive director of TriValley CAREs, an organization fighting a proposed biolab in the San Francisco Bay Area. (clip) "What is needed is an overarching national assessment of our biodefense capabilities. Everything that we've researched has told us that in fact the United States has an excess of biodefense capability. We probably don't need to build anything new." The number of labs has nearly doubled since 2004. Biolab safety is the subject of an ongoing Congressional investigation. For FSRN, I'm Kellia Ramares.
Features
UN Envoy Ibrahim Gambari reports to the UN Security Council (1:00)
UN Envoy Ibrahim Gambari, who spent four days in Burma after the military's bloody crackdown on pro-democracy protests briefed the UN Security Council on his mission there today. He indicated that Burma's actions affect the global community, that the global community is concerned about what has taken place in Burma and to address the socio-economic issues that underlie the recent demonstrations. The following is a portion of his address to the council on the immediate responses to his recommendation to improve the situation in Burma.
People From Ethnic Areas of Burma Settle in the US (3:00)
Here in the US, 12000 people from Burma most of whom are from the ethnic regions have resettled in the US since last year. An average of 300 perople of Burma leave the refugee camps each week. The struggle of the ethnic groups has had a history of decades. Supporters of Aung San Suu Kyi, Burma's Nobel Prize-winning democracy advocate rejected the ruling military junta's conditional offer of talks. FSRN spoke with Steven Dunn, consultant for World Aid, a humanitarian organization and a Karen from Burma.
Stolen Asset Recovery Initiative Launched to Recover Looted Funds from Developing Countries (3:00)
The World Bank and the United Nations have launched a Stolen Asset Recovery Initiative, (STAR) The initiative is to help developing countries recover billions of dollars of looted funds most of which are stashed in developed countries. But critics say some World Bank projects have in the past encouraged corruption by multinational companies especially those operating in Africa. The bank is also accused of not doing enough to support African countries in their fight against corrupt multinational companies. Sam Olukoya reports from Lagos.
FSRN Brings You a Summary of This Week's Presidential Election Campaign Activities (3:00)
It was money week in Presidential elections politics. The campaigns issued their third quarter reports and the media jumped all over the story.FSRN's Leigh Ann Caldwell brings us this week's Political Round Up
US State Department Announces New Procedures to Manage Private Security Firms (3:30)
The US State Department announces new procedures in handling their affairs with Blackwater USA. "Video monitoring, active personnel oversight and regional communication will help increase accountability of the private security firms operations in and around Baghdad," said press secretary Sean McCormick. Katherine Jarmuhl has more from Washington, D.C.
Joint Palestinian-Israeli Declaration Made Before the Washington Summit (2:40)
President Bush is optimistic about the Washington-sponsored Middle East peace conference. Meanwhile, tense activity continues in the Middle East. FSRN's Rami Almeghari has more.
Environmental Groups Demand Coal Industry Financiers to Invest in Renewable Energy (4:00)
Environmental groups this week announced a new campaign to demand that major coal industry financiers invest in renewable energy instead. Rainforest Action Network, Step It Up, and other environmental groups are targeting Bank of America and Citibank for supporting the coal industry with billions of dollars in credit lines and direct loans for coal companies. The groups calculate that Citbank finances 200 times more for fossil fuel energy than it does for alternative energy; Bank of America, 100 times more. In this two-part series, FSRN's Christina Aanestad takes a look at the banks' funding histories. Today she focuses on Citibank.