October 30, 2007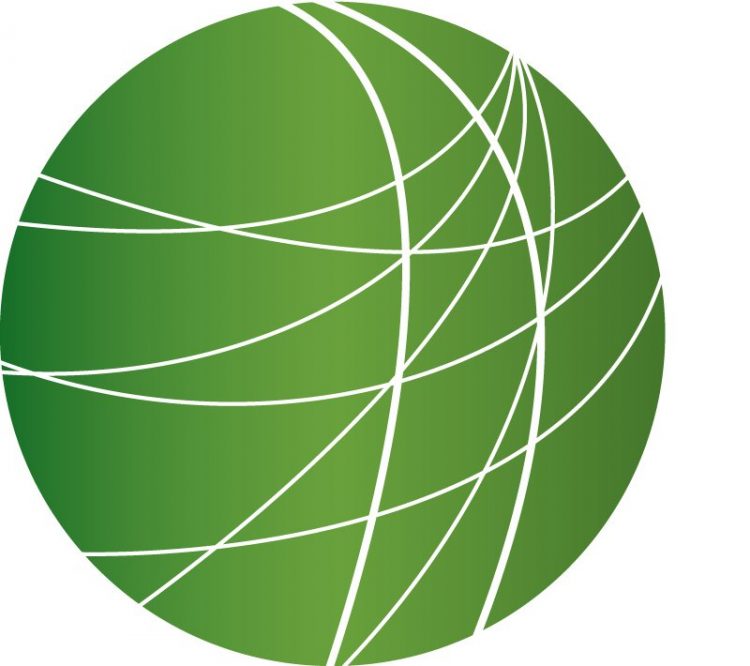 Congress Questions US Voting Rights Chief Over Racially Insensitive Statements
FCC Prepares to Hear Testimony on Media Consolidation
Extremist Attack in India Creates Doubts about Government's Ability to Protect Population
Fatah and Hamas Violence Lingers in Gaza
The Law That Promotes Punishment (instead of Education)
HEADLINES
State Dept Grant Immunity to Blackwater Guards
Prosecuting the Blackwater guards who killed 17 Iraqi civilians last month could become much more difficult in light of reports that the State Department granted immunity to the contractors. Congressman Henry Waxman has asked Secretary of State Condoleezza Rice to respond in writing by Friday to questions about who granted and authorized the immunity and if other contractors have received such immunity in the past. The House Committee on Oversight and Government Reform, which Waxman chairs, has also requested documents of all communications relating to any offers of immunity to Blackwater personnel with regards to the September shooting incident. Meanwhile, the Iraqi cabinet today approved a draft law to strip away immunity protecting private contractors from prosecution in Iraq.
Anti-War Activist Faces Charges in Canada
An American anti-war activist living in Vancouver will find out tomorrow whether the Canadian government will ban her from the country for two years for "misrepresentation." Zack Baddorf reports from British Columbia.
When Canadian border guards searched Alison Bodine's car, they found pamphlets calling for an end to Canada's military presence in Afghanistan. The Canadian Border Services Agency requested that she withdraw her request to visit Canada, and Bodine agreed. But she tried to cross again, after handing off the anti-war material to a friend, and got across without problems. Bodine's friend, however, was stopped and the materials confiscated. Border officials put the pieces together and said Bodine had to come to pick up the political items. When the co-chair of the Mobilization Against War and Occupation group arrived, she was arrested and put in a nearby jail cell for a night with a charge of misrepresenting herself at the border. (audio) "I think that this attack on me, that my arrest and the delays that they've caused me, leaving an anti-war activist in limbo is really an attempt to silence my voices but also to silence other voices within the antiwar movement, to cut back on our civil liberties, and our human and democratic rights, to organize to mobilize and to fight back against attacks by the government of Canada not only abroad in Afghanistan but also at home within Canada." At the admissibility hearing, the government adjudicator said he needed more time to consider the case and would announce his decision tomorrow. For Free Speech Radio News, I'm Zack Baddorf in Vancouver.
Striking Dubai Workers To Be Deported
Thousands of South Asian workers in Dubai have been slated for deportation from the Gulf emirate after staging an illegal strike over the weekend. Oula Farawati reports from Amman, Jordan.
A top Labor Ministry official has said that the Dubai will deport 4 thousand workers who participated in the illegal strikes. The workers, many of whom earn as little as 10 dollars a day, staged the strike to demanded pay increases, healthy housing units and better transportation to construction sites. Strikes are illegal in Dubai, which has been experiencing unprecedented construction boom fueled by a sharp increase in petrol prices. Most of the migrant construction workers are from Pakistan, India and Bangladesh. Many workers live in camps and have long complained of low living standards. Fawzi Hammouri is a leading Jordanian human rights activist: "This is the other face of luxurious Dubai. Workers need to enjoy the same working conditions and privileges that Gulf citizens are enjoying and they need to enjoy the blessings of a better economy." An estimated 700,000 South Asian migrants live and work in Dubai. In Amman, Jordan, this is Oula Farawati reporting for FSRN.
Indian Govt to Set Up Land Reform Council
In response to a month-long protest march of thousands of landless farmers, the Government of India has announced the formation of a national council for agrarian reform. Bismillah Geelani reports.
The announcement came last night after negotiations between the marchers' leaders and top government officials. The marchers, who were in a combative mood after police prevented them from marching to the Indian parliament, broke into celebrations with songs and dance amid rapturous applause and beating of drums. More than 25,000 landless farmers and tribal people who arrived in New Delhi on Sunday after a month-long protest march had resolved not to leave the capitol until their demands were met. The council headed by Prime Minister Manmohan Singh will include experts from related fields and will look into the issues of land reform, distribution of surplus land and wasteland and setting up of fast-track courts. For FSRN, this is Bismillah Geelani from New Delhi.
UN General Assembly Condemns the Embargo Against Cuba
The United Nations General Assembly today snubbed the United States for its continued hostility towards Cuba and demanded that it lift the economic embargo against the island. Haider Rizvi reports.
The 192-member General Assembly overwhelming voted in favor of the resolution demanding an end to the 47-year-old US economic embargo against Cuba. One hundred eighty-four countries endorsed the resolution, four voted in opposition and one abstained. Last year, with 183 votes, the Assembly had adopted a similar resolution calling for the lifting of economic and financial restrictions against Cuba. Speaker after speaker condemned the US policy and said the US sanctions against Cuba are in violations of international law and the UN Charter. The UN vote came just a week after President Bush indicated that his administration is ready to take further economic and political measures against Cuba. For his part, the 81-year-old Cuban leader Fidel Castro has described the US president's speech as a threat to Cuban sovereignty. In a statement, Castro said Bush is threatening the planet with World War Three.
FEATURES
Congress Questions US Voting Rights Chief Over Racially Insensitive Statements
With the NAACP and some members of the Democratic Party calling for his resignation, the Chief of the Voting Rights section of the Justice Department was in the hot seat today. John Tanner was questioned before Congress about his leadership – and comments he made. In particular, he's getting heat for a statement made in early October before the National Latino Congress in Los Angeles. In a speech on voting rights, he talked about how elderly voters are less likely to have the I-Ds needed to be eligible to vote, but this was less of a problem in minority communities. He said: "minorities don't become elderly like white people do, they die first." Karen Miller has more on today's hearing.

FCC Prepares to Hear Testimony on Media Consolidation
The Federal Communications Commission will examine the effects of media consolidation tomorrow. This highly anticipated hearing will be one of the last times the FCC will hear from the public before it decides how big media companies are allowed to expand. FSRN's Leigh Ann Caldwell reports that few are on the side of the major media companies, but those conglomerates have the ears of one very influential player.

Extremist Attack in India Creates Doubts about Government's Ability to Protect Population
This weekend, Maoist guerrillas launched a midnight attack on tribal villagers in the Indian state of Jharkhand. As many as 19 people were killed, including the son of the State's chief minister. The immediate community launched a bandh – which is a general strike – closing shops and slowing regional transportation.
The Jharkhand massacre has proven that Maoist extremists can commit violent acts in the aread with impunity – despite the continuing offensive from the state government targeting the organizations. And as FSRN correspondent PC Dubey reports, local law enforcement has been either unwilling or unable to do anything to curb the attacks.

Fatah and Hamas Violence Lingers in Gaza
United Nations' Secretary General Ban-Ki-Moon urged Israel on Monday to reconsider its sanctions on Gaza . The call came one day after Israeli defense minister, Ehud Barak, approved cutting off fuel and electricity supplies in proportion to the number of homemade Palestinian rockets being fired onto nearby Israeli towns. The UN and European Union delegates site that this sort of "collective punishment" is illegal under international law.
Barak has recently told reporters that – quote- "Every passing day brings us closer to a broad operation in Gaza." This increasingly calls into question the potential for success of the coming peace conference between Israel and Palestine. FSRN's Rami Al-Meghari has more on the situation.

The Law That Promotes Punishment (instead of Education)
Commentary by Mumia Abu-Jamal.