April 8, 2008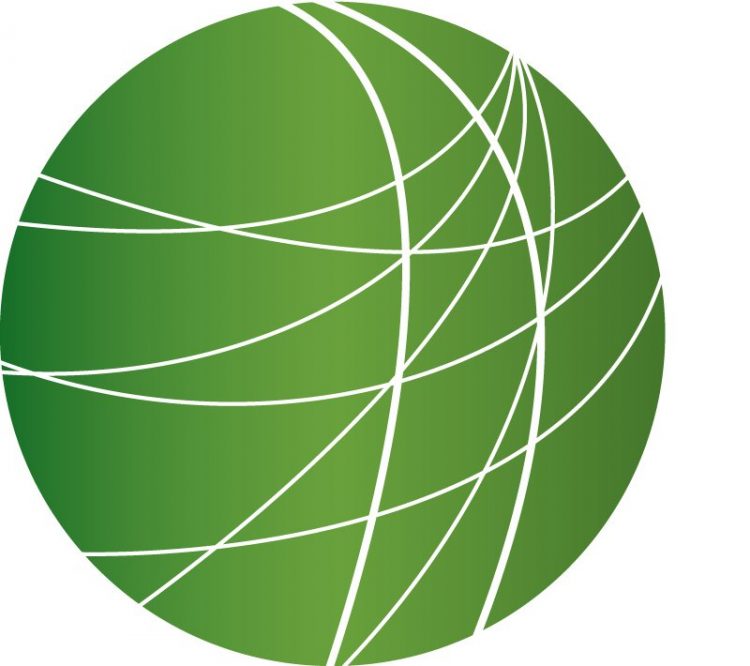 Bolivia's Wealthy Move Towards Autonomy and Threaten Land Reform Efforts
Petraeus, Crocker Testify on Iraq
The Guardian's Jonathan Steele Says Petraeus' Testimony Not Surprising
Sadrist Prepare to March in Najaf
Labor and Electoral Crisis in Egypt
The Uncertain Future of Porto Alegre's Participatory Budgeting
HEADLINES
Still No Official Results From Zimbabwe's Presidential Election
Zimbabwe's High Court today agreed to hear a case brought before it by the country's leading opposition party; the Movement for Democratic Change, or MDC. The MDC wants Zimbabwean election authorities to immediately release the results of the country's presidential election. The vote took place 10 days ago. The MDC already claimed victory for its presidential candidate, Morgan Tsvangirai. The ZANU-PF party of long-ruling President Robert Mugabe has requested a re-count of the vote – a move that leads to further speculation that the ruling party already knows the unannounced election results do not favor their candidate.
Opponents of Mountain Top Removal Lobby Congress
Opponents of the mountain top removal method of coal mining have descended upon Washington DC to urge Congress to protect local communities against the negative impacts associated with this form of mining. Leigh Ann Caldwell reports.
One-hundred twenty people from around the country, a third of whom come from the coal fields or coal communities, have become Washington lobbyists for the week. They are urging lawmakers to support a bill that prohibits mine owners from dumping mine debris into valley streams, polluting the water ways. Dumping is prohibited under the Clean Water Act – but the federal regulations that have been largely sidelined by the Bush Administration. Mary Ann Hitt is Executive Director of Appalachian Voice. (clip) "The only reason they can really do mountain top removal is because they are shoving it off into the valley and so they are not disposing of it properly and if they had to do that, it would change the way they are doing business in West Virginia and Kentucky. It would have far fewer impacts in the streams and far fewer impacts on the communities." The Clean Water Protection Act has failed to gain any traction in Congress in the past five years. Advocates hope things will be different this year as they already have the support of more than 120 lawmakers. But advocates must first maneuver past powerful lawmakers who support all forms of mining, including West Virginia Democrat, Senator Robert Byrd. For FSRN, I'm Leigh Ann Caldwell.
Olympic Torch in San Francisco
The Olympic torch relay has already seen its round-the-world path shortened by demonstrators in London and Paris, who were protesting China's human rights record, its support of the Sudanese government, and its treatment of the Tibetan people. Now the torch has arrived in San Francisco, and as Andrew Stelzer reports, Olympic officials are bracing for a chaotic run through the city streets.
The torch arrived at San Francisco airport early Tuesday morning, under heavy security, including A Secret Service escort. The torch will remain in an undisclosed location for 24 hours. Wednesday's relay, the only North American stop for the torch, has already been shortened by more than a mile to try and minimize disruption by demonstrations. Several protests have already taken place in the area; on Monday, 3 people were arrested for scaling the Golden Gate Bridge and unfurling banners reading "Free Tibet". Alma David is with Students for a Free Tibet, part of a coalition of groups which organized the banner drop, and various other actions throughout the week. (clip) "Making sure that the Chinese government understands that they can't go around parading the torch through the world and having people buy their lies. I think that is gonna have big impact on them and make them think. What is it worth to them to keep occupying Tibet?" One local runner has dropped out of the relay because of safety concerns. The International Olympic Committee, or IOC, will be meeting later this week to discuss modifying the torch's international route; a move strongly opposed by Chinese officials. One IOC official said that if a runner is injured or protests become unmanageable, they will be forced to step in. For FSRN, I'm Andrew Stelzer.
Mexican Troops and Immigration Authorities Under Investigation for Abuses During Raid Against Central American Migrants
Mexico's National Human Rights Commission has opened an investigation into allegations that immigration authorities and members of the Mexican Marines brutalized Central American migrants last week during an operation along a major migration route in Oaxaca. Vladimir Flores reports.
Representatives from the National Human Rights Commission and the Mexican Navy are in the community of Las Palmas Niltepec today in Oaxaca's Isthmus region to investigate claims of abuse made by Central Americans captured in an immigration raid last week. Mexico's National Immigration Institute and the Marine Corps both claim to have not received an official complaint resulting from a brutal raid on March 31st targeting migrants traveling on a cargo train. Local residents who witnessed the operation say that authorities conducted house raids to search for migrants who fled the scene. Photographs show soldiers beating migrants after they had been taken into custody. At least 1 woman claims to have been raped while in detention. The representative from the National Human Rights Commission is scheduled to collect testimonies from the 90 Central Americans who remain in custody pending deportation. For FSRN, I'm Vladimir Flores in Oaxaca, Mexico.
Bird Flu Spreads in India
Veterinary workers in the Indian state of Tripura have begun a major culling operation after authorities confirmed the presence of bird flu there. Tripura shares a border with West Bengal which has been battling the virus since January. Bismillah Geelani reports.
About 40,000 birds will be slaughtered in Tripura in the culling operation which began this morning. The culling was ordered yesterday after blood samples of dead birds from the two villages of the state's Kamalpur sub-division tested positive for the deadly H5N1 virus strain. At least 5,000 fowl have died in the area in past week. Bird flu has spread to Tripura from neighboring West Bengal, where millions of birds have been culled since January to contain the virus. The United Nations' Food and Agriculture Organization had warned the Government that the disease could resurface and had asked to maintain intensive surveillance in high-risk areas. The authorities have quarantined the area of infection and suspended all movement of live poultry and poultry products. For FSRN, this is Bismillah Geelani from New Delhi.
FEATURES
Petraeus, Crocker Testify on Iraq
General David Petraeus and Iraq Ambassador Ryan Crocker faced dismay over unsatisfactory progress in Iraq during their first visit to Washington in seven months. Some senators at the Armed Services Committee hearing today were respectful but skeptical at what General Petraeus testified is progress in Iraq. FSRN's Tanya Snyder has more.
The Guardian's Jonathan Steele Says Petraeus' Testimony Not Surprising
Jonathan Steele is a columnist for The Guardian and the author of the newly released book, "Defeat: Why They Lost Iraq". FSRN Anchor Aura Bogado spoke with him about the General's testimony.
Sadrist Prepare to March in Najaf
As Iraqis remember the toppling of Saddam's statue and the entry of US forces into Baghdad five years ago, bitter fighting between the Mehdi army militia controlled by Shi'a leader Muqtada al-Sadr and Iraqi forces backed by US troops entered its second week. The fighting started in Basra after the Mehdi army was accused of assassination plots and oil smuggling – and soon spread to other southern Iraqi cities. Now, Iraqi army units are engaging the Sadrist militia in Baghdad's Shiite neighborhood of Sadr City, where the fall of Baghdad is usually marked by a march. Because of the concentrated attacks on the Mehdi Army, this year the march demanding an end to the US occupation will be centred in Najaf. Hiba Dawood reports.
Labor and Electoral Crisis in Egypt
A 15-year-old boy is dead in Egypt, after sustaining wounds from clashes between demonstrators and police in the city of Mahalla, home to the country's largest state-owned textile plant. About 180 people have been arrested, and hundreds more have been injured. Clashes continued for two days before coming to a halt today. FSRN's Ursula Lindsay is in Mahalla – she describes what she saw there today.
Bolivia's Wealthy Move Towards Autonomy and Threaten Land Reform Efforts
Business leaders and wealthy, elite landowners are spearheading a campaign for regional autonomy in the eastern part of Bolivia. Plans for a referendum on autonomy in Santa Cruz on May 4 are moving ahead despite the national government having declared the referendum unconstitutional. The campaign threatens to undermine Bolivia's proposed pro-indigenous constitution and to put an end to the government's land reform efforts. Juliette Beck has more from Bolivia.
The Uncertain Future of Porto Alegre's Participatory Budgeting
This year's round of participatory budgeting assemblies in Porto Alegre, Brazil began last night in a packed auditorium. But while the meetings may have the appearance of mass popular support, many long-time participants are nervous about the future of participation in Porto Alegre – the city which gave birth to Participatory Budgeting and the World Social Forum. Mike Fox has more.