August 29, 2008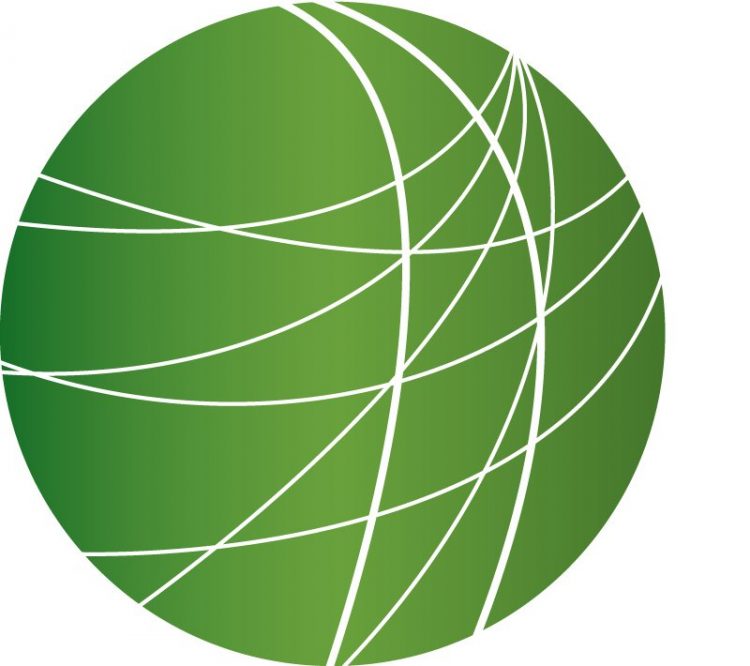 Remembering Reverend Joseph Armstrong DeLaine
NOLA Residents Remember Hurricane Katrina and its Aftermath
Gulf Coast Braces for Gustav
FSRN Exclusive: Reverend Jesse Jackson Weighs In
Obama Accepts Democratic Nomination and Hits the Campaign Trail
McCain Picks Alaska Governor Sarah Palin as Running Mate
HEADLINES
Anti-Government Protests Intensify in Thailand
Anti-government protests in Thailand intensified today with a massive disruption of the public transportation infrastructure. Railway workers stayed away from their jobs for the second consecutive day while the union representing national airline workers carried out a partial strike. A large demonstration attempted to takeover metropolitan police headquarters in Bangkok, but was repelled by tear gas. Meanwhile the occupation of the Prime Minister's compound has reportedly swelled to an encampment of 30 thousand people. Protestors have held the compound since successfully rushing onto the grounds during a demonstration on Tuesday. Also this week, protestors breifly shut down Thailand's state run television station. Demonstrators are demanding the resignation of Prime Minister Samak Sundaravej, who has retreated to a military bunker outside of the capital.
Evo Morales Sets a Date for Constitutional Referendum
Bolivian President Evo Morales has set a date for a nationwide referendum to vote on a draft constitution. Leni Olivera reports from Cochabamba.
The referendum will determine if the document drafted and approved by the Constitutional Assembly will become the new magna carta of Bolivia. President Evo Morales issued a decree last night to set the referendum date for December 7th, nearly one year after the Constitutional Assembly agreed to the final draft language. The referendum will also coincide with the elections of new provincial governors for Cochabamba and La Paz after the current governors lost their positions in a nationwide recall referendum earlier this month. The far-right opposition movement in Bolivia's resource-rich eastern provinces has called for a boycott of the constitutional referendum. The drafting of a new constitution was a key issue for Morales during his presidential campaign in 2005. The draft constitution includes provisions on land redistribution, natural resource administration, and regional and indigenous autonomy. For FSRN, I'm Leni Olivera with Aldo Orellano in Cochabamba.
Georgia Severs Diplomatic Ties with Russia
Georgia has officially severed its diplomatic ties with Russia. The decision comes after Russia recognized the independence of South Ossetia and Abkhazia; two breakaway regions regarded as Georgian territory by the US, the EU, and NATO. Russia's Interfax news agency is reporting that Moscow plans to seal a deal with the breakaway governments to establish new military bases in the area.
German Coalition Takes Bayer to Court Over Bee Deaths
A German watchdog group has taken legal action against Bayer, accusing the company of "marketing dangerous pesticides" some link to the large-scale collapse of bee colonies around the world. Cinnamon Nippard has the details.
German beekeepers in the south lost 60% of their bees in May this year, after they came into contact with the Bayer pesticide, clothianidin. Clothianidin belongs to a fairly new category of insecticides known as neonicotinoids that target the central nervous system of insects. Bayer maintains that if applied correctly, the pesticide poses no threat to bees. The German government has withdrawn the licenses for eight neonicotinoid pesticides, including one of Bayer's biggest sellers, imidacloprid, which was banned in France back in 1999. Philipp Mimkes, from The Coalition Against Bayer Dangers, claims that the introduction of these pesticides has coincided with large-scale bee deaths across the US and Europe. [Mimkes] "Bayer's board of management has to be called to account since the risk of these neonicotinoids has been known at least 10 years. So, we feel that Bayer's board knowingly endangered insects like bees by continuing to sell these pesticides." Concern over these pesticides is not limited to Germany. In the US, the Natural Resources Defense Council has sued the Environmental Protection Agency to release documents used in it's process to approve clothianidin 5 years ago. Cinnamon Nippard reporting for Free Speech Radio News in Germany.
California Jury Acquits Former Marine of Detainee Deaths in Fallujah
A former Marine charged with killing 4 Iraqi detainees has been acquitted by a civilian jury in California. Jose Luis Nazario Jr. was facing up to 10 years in prison on charges stemming from the deaths of unarmed detainees captured during the 2004 US military campaign in Fallujah. Nazario's case was the first to be tried under the Military Extraterritorial Jurisdiction Act, which allows for the prosecution of former military personnel or contractors accused of committing crimes while serving abroad. Two of his former squad members, who are also facing charges, refused to testify. Nazario told the Associated Press that he now hopes to return to his job as a police officer in Riverside, California.
Free Gaza Boats Land in Cyprus
Two ships with the Free Gaza movement arrived in Cyprus today after successfully completing a trip to deliver humanitarian aid to the Palestinian coastal territory. The returning ships carried 7 Gaza residents who have been unable to leave due to their inability to obtain Israeli-issued exit permits. On the return voyage, Free Gaza Movement organizer Paul Larudee said "In fairness, credit must go where credit is due – despite threats or obstacles, a responsible decision was made by Israeli authorities not to interfere with our mission and this is a model for the future". Israel has maintained a blockade of Gaza since Hamas took over the territory last summer.
FEATURES
McCain Picks Alaska Governor Sarah Palin as Running Mate
Just hours after Barack Obama made history, becoming the first Black man to accept the presidential nomination of any major party, John McCain named Alaska Governor Sarah Palin as his running mate – successfully dragging attention from Obama's feat. Mccain pulled off the biggest surprise of his campaign yet, as he announced his vice presidential pick amid wild speculation – and it wasn't who anyone was expecting. Sarah Palin will be McCain's running mate, and even her critics say that should make the Democrats very nervous. Tanya Snyder reports from Washington.

Obama Accepts Democratic Nomination and Hits the Campaign Trail
Barack Obama and his running mate, Senator Joe Biden, also hit the campaign trail. Their first stop: Pennsylvania – one day after Obama accepts the Democratic nomination, concluding the Democrats convention. Washington Editor Leigh Ann Caldwell has the story.

FSRN Exclusive: Reverend Jesse Jackson Weighs In
One of the more than 80,000 people in the audience was the Reverend Jesse Jackson, who had a nearly front-row seat to watch Obama accept the Democratic nomination. FSRN's Aura Bogado caught up with Jackson, who placed the event in a historical context.

Gulf Coast Braces for Gustav
Delegates from Louisiana also weighed in on the third year anniversary of Hurricanes Katrina and Rita – while tropical storm Gustav  appears to be gaining power as it makes its way through warm waters. Gustav has already pounded the Caribbean with winds up to 65  miles per hour… If it continues to move rapidly and becomes a Hurricane by the weekend, Republicans say they could postpone their  convention, which is set to begin Monday in Saint Paul, Minnesota. Meanwhile, FEMA insists that this time the agency is ready to  assist with food and water if Gustav strikes the Gulf. Back at the DNC last night, where Obama accepted his party's nomination, Lynn Bankston was one of many delegates who wanted to hear more about the recovery effort in the South.
NOLA Residents Remember Hurricane Katrina and its Aftermath
People around the Gulf, the nation and the world remember Hurricane Katrina's landfall over New Orleans three years ago today, and  the ensuing failure of the Federal Levee System which left most of the city underwater.  With tropical storm Gustav currently spinning over the Caribbean and into the Gulf Coast, already claiming the lives of 59 people in Haiti, this anniversary comes amid heightened emotions and an upheaval of painful memories. To mark this 3rd Anniversary, FSRN presents an exclusive edition of Street Beat. New Orleans resident Eve Abrams spoke with students and teachers at Lafayette Charter Academy about their lives since the flood.
Remembering Reverend Joseph Armstrong DeLaine
As the Democratic Party nominates an African-American, Barack Obama, to run for president for the United States, a community in South Carolina is marking the tireless work and efforts of a man who some say helped to make this victory possible. Rev Joseph Armstrong DeLaine isn't written about in most history books, but he was a trail blazer and civil right pioneer who fought to end a system of segregation in public schools in South Carolina. His fight resulted in the Briggs vs Elliot case which was later combined with the landmark desegregation case, Brown vs Board of Education, 1954.  FSRN reporter, Christine Lewis who has been covering this story from Summerton, South Carolina brings us this report.