December 9, 2008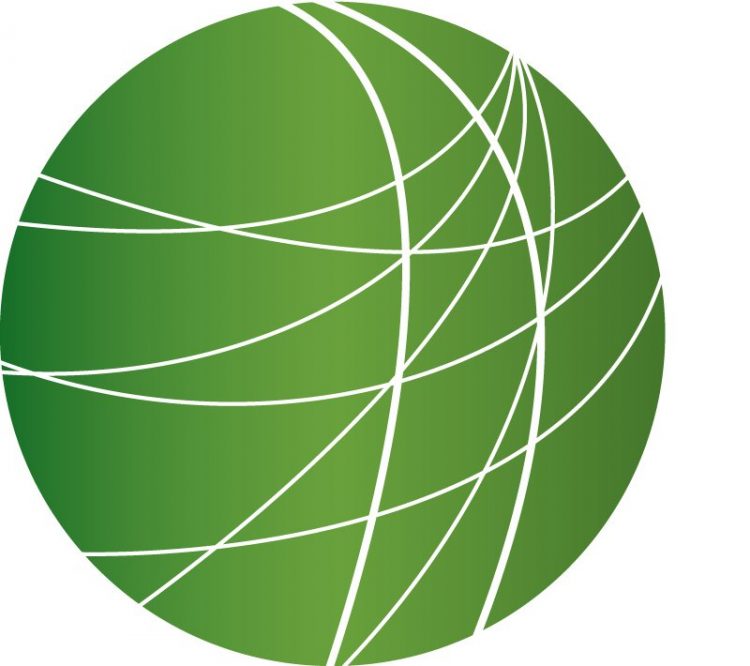 Auto Industry Bailout May Come at the Expense of Green Cars
Housing Rights Advocates Demand Mediation
Fair Housing Commission Releases Report
Ethiopia Increases Troop Presence in Somalia
Democracy and Discontent in Bhutan
HEADLINES
Illinios Governor Arrested on Corruption Charges
FBI authorities in Chicago arrested Illinois Gov. Rod Blagojevich this morning on corruption charges that include trying to sell or trade to the highest bidder the US Senate seat vacated by President elect Barack Obama. Announcing the charges today, US Attorney Patrick Fitzgerald reads transcripts from phone taps and a listening device planted in the Governors office:
The 76-page FBI affidavit contends that Blagojevich even considered appointing himself if he wasn't offered anything of value. Authorities have also accused Blagojevich of threatening to withhold state assistance to the Tribune Co to force the firing of editorial board members. Again, US Attorney Patrick Fitzgerald:
Blagojevich is charged with conspiracy to commit mail and wire fraud and solicitation of bribery. The governor has repeatedly denied any wrongdoing.
US Refuses to Abide by Iraqi Court Order to Release Detainee
The United States has refused to release a freelance photographer held in Iraq despite an Iraqi court order to do so. Late last month Iraqi Central Criminal Court ruled that there was no evidence against Ibrahim Jassam Mohammed and ordered him released from US custody. He has been detained since September. A spokesperson for the U.S. military's detainee operations in Iraq says that Iraq's Central Criminal Court decision does not negate intelligence information that currently lists Mohammed as a threat to Iraq.
Chicago Workers Continue Plant Occupation
Workers at the Republic Windows & Doors factory in began their 5th day of an occupation a the plant this morning — Jerry Mead-Lucero has more:
Spirits remain high among the workers at the Chicago plant. They have occupied the factory to protest the loss of their vacation and severance benefits when the company announced its closing. They also say they were denied a 60 day notice as ordered in the federal warn act. Negotiations between the company, the union, bank of America and Congressman Luis Gutierrez broke off yesterday evening without a resolution. But representatives of the United Electrical Workers union, which represents the workers at the plant, seemed confident an agreement could be reached. Talks resumed early this afternoon. Fifteen aldermen have announced their intention to pass a resolution in the Chicago city council that would call on the city to divest from Bank of America. The bank is refusing to extend credit to republic's owners so that they could fulfill their legal obligation to pay the workers. Company management claims that Bank of America's refusal to extend further credit to the company was the reason for their decision to close the plant. Support has poured into the plant in the form of donated food, blankets, sleeping bags and statements of solidarity from as far away as France and Argentina. Reporting for FSRN, I am Jerry Mead-Lucero in Chicago.
UN: One Billion People Go Hungry
A new UN study says nearly a billion people across the world go to sleep hungry due to rising prices of food. Haider Rizvi has more from the United Nations.
According to the UN Food and Agriculture Organization, every day more than 900 million people suffer from hunger and starvation. In a new study released today, the UN agency said in poor countries more and more people are being deprived of the right to eat due to higher prices of food. UN officials who keep track of the world's food situation say although in recent months the food prices had gone down, for millions of people access to food remains a distant dream. UN researchers say the structural problems of hunger, like the lack of access to land, credit, and jobs, combined with high food prices, remain a dire reality. According to the new UN report, more than 60 percent of people who are suffering from extreme poverty live in India, China, the Democratic Republic of the Congo, Bangladesh, Indonesia, Pakistan and Ethiopia. The UN has set a goal to reduce the number of hungry people by 500 million in the next six years, but experts say that goal will only be fulfilled if there the world community agrees to take concrete actions. For FSRN, I'm Haider Risvi at the united Nations.
Riots Continue in Greece
Riots continued in Greece today after a teenager was shot in the chest and killed by police over the weekend. Officers used tear gas today on protestors after the funeral for 15-year-old Alexandros Grigoropoulos. Six thousand people attended the service. During four days of riots, hundreds of buildings have been damaged and much of downtown Athens is shuttered. Schools and universities across Greece were closed today. Rioting continues in Crete, Corfu, Thessaloniki and elsewhere throughout Greece. Also today, the Bank of Greece announced a 12-month delay on interest payments for loans by shopkeepers affected by the rioting. But the Athens Traders Association encouraged its members to sue the government, saying police had failed to protect them.
FEATURES
Auto Industry Bailout May Come at the Expense of Green Cars
Final details of the potential auto industry bail out are being ironed out. It appears that the money would be taken from a pot already promised to the Big Three to help them create more environmentally-friendly cars. Washington Editor Leigh Ann Caldwell reports that some are concerned that this will inhibit the car companies from updating to a green fleet.
Housing Rights Advocates Demand Mediation
Massachusetts Representative Barney Frank says it's unlikely any portion of the $700-billion bailout will be used to help borrowers against foreclosure before President Bush leaves office. Nearly half of the bailout has been used to back financial institutions, in the hope banks will increase their lending – but that hasn't stopped the nation's foreclosure rate from climbing.
Meanwhile, some housing rights advocates are demanding that elected officials step-in and put into place programs that ensure people can keep their homes. In Los Angeles, one after-school program director, Millicent Hill, stood to lose her home-based business until organizers negotiated lower payments, enabling her to keep her home. Now Hill, who runs Mama Hill Help Center in Watts, has joined housing rights advocates in California, demanding Governor Arnold Schwarzenegger's office adopt a plan requiring that lenders work with borrowers facing foreclosure to come up with a more affordable plan so that they don't lose their homes. Leilani Albano has more from Los Angeles.
Fair Housing Commission Releases Report
Civil rights and housing organizations ordered a bi-partisan commission investigating equal access to housing finds that efforts to provide fair housing to minorities have been unsuccessful. A report issued today by the commission is seeking to undo four decades of failed housing policy, and implement new approaches.  Sam Greenspan reports from Capitol Hill.
Ethiopia Increases Troop Presence in Somalia
Unrest continues in Somalia, where Ethiopia has bolstered its troops and Islamic Militants have gained control of most of the country.  According to United Nation's estimates, over 700,000 people have been displaced in the last year and thousands have been killed in the fighting.  Somalia's western-backed transitional government could be on the brink of failure, and former warlord become president Abdullah Yusef Ahmed is losing support, both within his own government and abroad.  Meanwhile, US officials say they fear that Somalia could soon become a breeding ground for terrorism.  But what are the US's interests in Somalia and what role did the it play in Ethiopia's 2006 invasion?  Abdulkadir Abdurahman is chair of Somali Cause a humanitarian advocacy organization.
Democracy and Discontent in Bhutan
We continue our series on human rights today, by heading to a kingdom in South Asia, Bhutan. The tiny Himalayan nation has a lot to celebrate this year: Bhutan successfully transitioned to Democracy in March, its monarchy is celebrating a centenary, and a fresh-faced, charismatic new king ascended to the throne last month promising a new era of democracy and equity throughout the country. But with the emergence of democracy in Bhutan, cracks of discontent are beginning to show in the walls of this little-known Shangri-La. Don Duncan reports from Bhutan.