December 15, 2008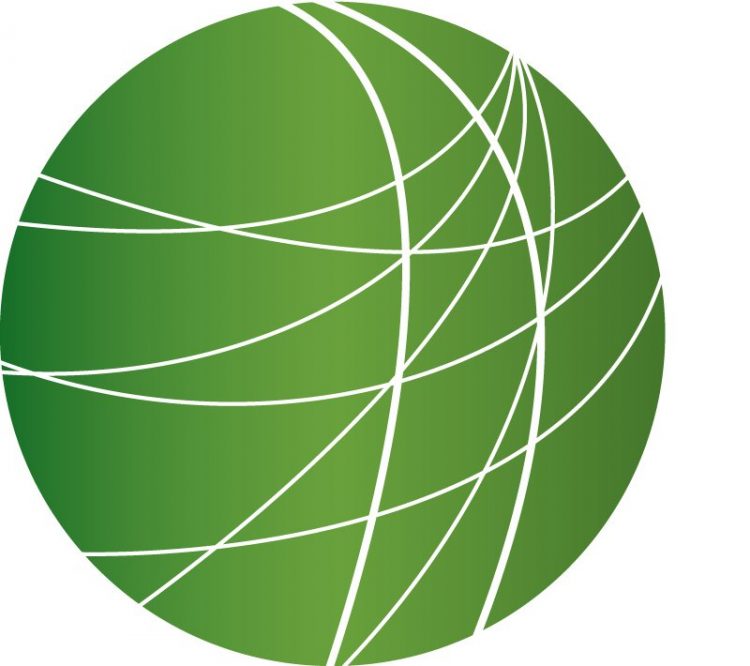 Bush Flies to Iraq, Shoes Fly at Bush
Leaked Inspector General Report Slams Iraqi Reconstruction
State Unemployment  Funds Running Dry
Fannie Mae Announces Halt to Foreclosure Evictions
Tensions Growing Between India and Pakistan
HEADLINES
SCOTUS: GITMO Detainees Have Habeas Rights
In a move that could allow President-elect Barack Obama to take a substantial position on torture, US Supreme Court justices acted today to reinstate Habeas Corpus rights to Guatanamo Bay prisoners.  The High Court action may also open the door to more rights for detainees. In Washington, Sam Greenspan has more.
The Supreme Court today revived a torture case involving four British Muslims detained in the Guantanamo Bay prison.  The plaintiffs, who say they were tortured, abused, and mocked for their religious practices, had filed suit in 2004.  But the case was thrown out by the Appellate Court due to rulings that suspended Habeas Corpus rights and stripped so-called "enemy combatants" of all  rights under US law. After the Appellate Court threw out the case, the Supreme Court ruled that  Habeas Corpus rights do, in fact, extend to the detainees. The High Court now wants the lower court to reconsider the plaintiff's claim on this basis. The newly-reopened suit names as defendants former Defense Secretary Donald Rumsfeld and generals who were in charge of the Guantanamo prison. Despite urges by Bush administration lawyers to stop the suit, the Supreme Court said that the case will continue. For Free Speech Radio News, I'm Sam Greenspan.
Palestine/Israel Update
Israeli authorities expelled UN Special Rapporteur for Human Rights Richard Falk today. Falk was held at Ben Gurion airport overnight and put on the first flight to Geneva this morning. Last week he described Israel's policies against Palestinians in the territories as "crimes against humanity." Also today, the World Bank called on Israel to allow cash deposits into Gaza banks. Meantime, Hamas has suggested it will not renew the current ceasefire when it expires this Friday.  FSRN's Rami Almeghari has more.
More than 200,000 Hamas supporters attended a celebration in Gaza yesterday marking the twenty-first anniversary of Hamas, chanting anti-Israel slogans and vowing to continue resistance against the Israeli occupation. Leaders of the ruling party suggested in speeches that the current cease fire deal will not be extended. Hamas and Israel agreed to an Egyptian-mediated ceasefire in June. In November, Israel attacked Gaza — killing six Hamas fighters.  Gaza-based resistance factions responded by resuming homemade rocket fire onto nearby Israeli towns. Meanwhile, the Israeli High Court of justice today okayed the release of some 230 Palestinian prisoners from Israeli jails. The move was supposed to take place last week.  Despite the move, Israel still jails more than 11,500 other prisoners. In other news, Former British Prime Minister Tony Blair along with the leaders of the International Monetary Fund and the World Bank have called on Israel's prime minister to allow the flow of cash into Gaza banks. They say that limiting access to cash in the region is "bound to seriously affect" the ability of Gazans "to cover basic needs."  Last week, Israel transferred payments to Palestinian Authority employees in Gaza upon a request by the Ramallah-based Palestinian government. For Free Speech Radio News, I am Rami Almeghari in Gaza.

Thai Lawmakers Name New PM
In Thailand, lawmakers chose opposition leader Abhisit Vejjajiva to be the nation's third prime minister in four months. The move is widely viewed as a victory for the middle-class elite, who engaged in violent protests against former PM Thaksin Shinawatra. Claudia Cragg has more.
Thai lawmakers gave a slim majority to U.K.-born Abhisit. His Democrat party has wooed back some former ruling coalition members with threats of a return to violent protests and airport sit-ins if anyone else was chosen as Prime Minister early this month when a court dissolved his People Power Party for vote buying. The court ordered that the PPP and two other parties in the coalition be disbanded, although all three have since regrouped under new names. Yesterday, 40,000 Thaksin supporters, with 1,500 police and 2,500 army personnel watching took to the streets to listen to his words broadcast to the crowd. An explosion did take place but there were no injuries.Southeast Asian political analyst, Jeremy Teak believes that Thais in urban areas and especially in Bangkok see the election of Abhisit as a real chance for economic stability and change.  Teak believes, though, that in the months ahead, Abhisit, like all Thai Prime Ministers of late, will face real challenges, the first coming on 11 January. "The size of that majority is slightly smaller than some had hoped and he will face crucial tests. The first of which is a by-election contest for 29 new members of parliament. That will be his first test and undoubtedly there will be many others.  Time will tell." For FSRN, this is Claudia Cragg.
Obama Names Green Team
The President-elect's new energy and environment teams are unveiled. Obama names the Director of the Lawrence Berkeley National Laboratory, Steven Chu, to the post of Energy Secretary. Chu will be charged with oversight of nuclear waste and weapons, and will direct alternative energy research. The new head of the Environmental Protection Agency will be former agency enforcer Lisa Jackson, who most recently served as the head of New Jersey's chief environmental agency.  Former President Bill Clinton's EPA chief, Carol Browner, is expected to be named in an as yet undefined position regarding climate-change policies. Finally, Nancy Sutley, a Los Angeles Deputy Mayor in charge of energy and environmental issues will lead the White House Council on Environmental Quality.
FEATURES
Bush Flies to Iraq, Shoes Fly at Bush
President Bush made a surprise visit to Iraq over the weekend, holding a press conference to highlight a drop in violence and the recently-signed U.S.-Iraq security agreement. But his message has had a hard time competing with footage of what happened at the press conference – an Iraqi journalist threw his shoes at the president, forcing Bush to duck behind the podium. Hiba Dawood has the story.

Leaked Inspector General Report Slams Iraqi Reconstruction
As Bush was en route to Iraq over the weekend, the New York Times and investigative journalism center ProPublica released an unpublished history of postwar Iraq drafted by the office of Special Inspector General for Iraq Reconstruction. The 500-page document chronicles widespread deception, waste, and corruption in the rebuilding effort. It concludes that, after nearly $120 billion dollars in spending, Iraqi infrastructure is no stronger now than before the U.S. invaded.
Joining us to discuss the report and what it means is Pratap Chatterjee, managing editor of Corpwatch author of numerous investigations into outsourcing in Iraq. He's author of the forthcoming book Halliburton's Army.
Pratap Chatterjee is managing editor of Corpwatch, his forthcoming books is entitled Halliburton's Army, due out in February from Nation Books. The full government report on Iraqi reconstruction is online at propublica.org

State Unemployment  Funds Running Dry
As the recession claims more and more jobs, the U.S. safety net is starting to show the strain. A new report suggests says Thirty states are seeing the funds they use to pay unemployment benefits run low. Three have already started borrowing federal money to make payments. Tanya Snyder reports.

Fannie Mae Announces Halt to Foreclosure Evictions

Homeowners haven't been the only casualties of the housing collapse. Many renters have found themselves suddenly evicted when lenders repossessed their landlords' buildings. But today one of the nation's largest mortgage holders bowed to pressure from public advocates and agreed to stop evicting tenants from foreclosed homes. FSRN's Karen Miller has more

Tensions Growing Between India and Pakistan

It's been almost three weeks since militant attacks in India's commercial center of Mumbai soured that country's relations with Pakistan. The situation appears to be worsening now, with Pakistani media reporting that the lone militant captured alive by Mumbai police is a Pakistani citizen. In Mumbai, lawyers are refusing to represent him.  Bismillah Geelani has the story
Financial Collapse in Colombia
In Colombia, over two million people have lost their savings after the collapse of several pyramid schemes.  The largest was shut down because of possible links with drug cartels — prosecutors say the company could have laundered millions of dollars from the cocaine trade. But the government´s decision to shut down DMG holdings has been met by riots and protests from those who put their money into the company. FSRN's Manuel Rueda files this report from Bogotá.