December 16, 2008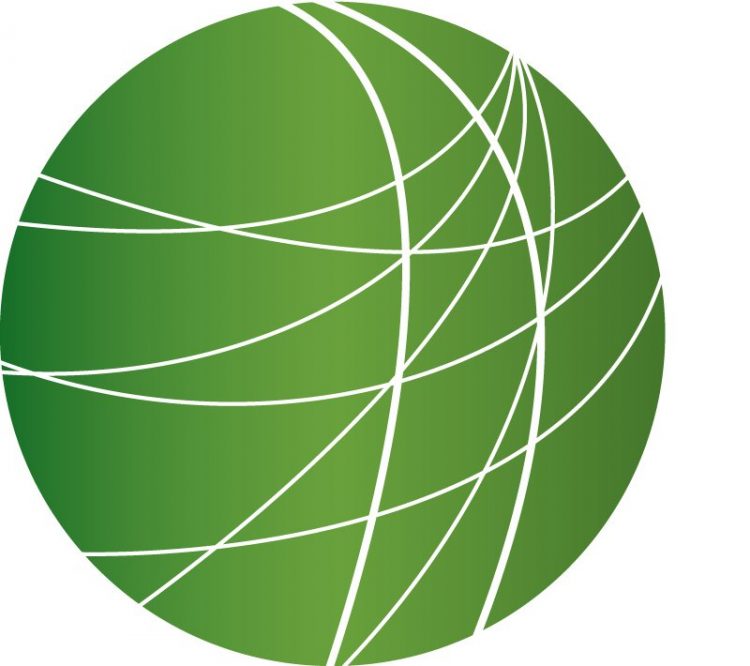 Supreme Court: Guantanamo Detainees Can Sue Over Torture
Arne Duncan Tapped for Secretary of Education
Latinos Seek Expansion of Hate Crimes Laws
Prenatal Immigration
HEADLINES
Turkey's air force has attacked Kurdish rebel targets in northern Iraq. The jets bombed targets in the Qandil Mountains where the Turkish military claims Kurdish fighters are based.  There are not yet reports on any casualties. The Kurdistan Workers' Party – or PKK – has been fighting for self-rule since 1984. The United States, the EU and Turkey consider the PKK a terrorist organization. Turkey has moved against Kurdish forces several times this year including one major ground operation across the Iraqi border.

Britain Boosts Compensation for Injured Soldiers
The British government is doubling the maximum cash payment it gives to severely wounded soldiers. From London, Naomi Fowler reports.
Pressure for the increase was driven in part by the fact civilian compensation cases can be awarded much higher sums in British courts. The government has also been criticized for what was seen as inadequate compensation for Iraq and Afghanistan veterans in the past. Defense Ministers say the current limit will now be doubled to $855,000 with less serious injuries qualifying for increases of between 10 and 100% in compensation. In the US military, a soldier with 3 years of service can only receive up to $24,000 after a combat injury; a sergeant with 19 years of service can get $129,000 at most. This is Naomi Fowler in London for Free Speech Radio News.

New Political Party in South Africa Challenges ANC
The South African political landscape looks different today as a new political party officially emerges to seriously challenge the African National Congress.  The Congress of the People, or Cope, is made up largely of defectors from the ANC, which has been in power continuously for 14 years. Today, COPE named former Defense Minister Mosiuoa [Mo-si-wa] Lekota as its president. Davison Makanga reports from Cape Town.
COPE's new president has vowed to challenge the African National Congress in next year's general elections. Lekota is the brainchild of the breakaway party that was formed by disgruntled members of ANC following the ouster of former South African President Thabo Mbeki. Prominent ministers and government officials, who resigned in solidarity with Mbeki, also joined the new party. COPE is the first opposition party in 14 years to have A large support base within the black community. The two parties share an historical background of liberation war; however fears of a violent poll are growing with the two rivals in constant war of words. ANC supporters recently barred COPE officials from holding rallies in several locations across the country. Meanwhile the new party claimed 12 municipality seats in last week's by-elections, losing by only two seats to the ANC. For FRSN, I'm Davison Makanga in Cape Town, South Africa.
IRS Eases Tax Lien Burden on Property Sales
The IRS says it will expedite settling federal tax liens such that they do not stop struggling homeowners from refinancing or restructuring their mortgages. Taxpayers can now request that such liens be made secondary to other claims on property – such as a bank mortgage. Tax liens can also now be removed from property for sale..
Amnesty International Calls for Taser Restrictions
A human rights group is calling on law enforcement to suspend the use of stun guns – or at least restrict their use to life threatening situations. Mitch Perry reports from Tampa.
The Human Rights group is calling on federal, state, and local authorities to suspend the use of stun guns – or at least minimize their use to life threatening situations. Amnesty says they studied 98 autopsies that were independently reviewed by a forensic pathologist – and found that 90 percent of those died after being struck by tasers were unarmed, and many did not appear to pose a serious threat. Dalia Hashad is the U.S. Director of Amnesty International USA.  The organization has hopes that a study being conducted right now by the Justice Department will finally lead lawmakers to make changes in how freely such stun guns are used in the country. The report lists California and Florida as the states with the highest number of deaths due to tasers, at 55 and 52 respectively. Mitch Perry, FSRN, Tampa.
Colombian Indigenous Leader – Assassination Attempt?
Colombian soldiers fired on a car that belonged to one of the country's most important indigenous leaders.  Aida Quilque was not in the vehicle but her husband –Edwin Legarda- was killed.   Manuel Rueda reports from Bogota.

The chief of the local army garrison said that his soldiers fired at Legarda after he failed to stop at a military checkpoint.  He said his soldiers went too far and he apologized on a national radio program. But indigenous organizations say that the soldiers shot at the car because they wanted to kill Legarda's wife, indigenous leader Aida Quilque.  Vicente Otero is a spokesman for the Cauca Region Indigenous Organization.
"Las amenanzas han sido permanents aca en el concejo regional indigena del cauca. Hemos recibido diferentes amenazas, en caso por internet, desde que hicimos la marcha de cali, hemos recibido panfletos de diferentes grupos armados."
"We are constantly receiving death threats against members of our indigenous council. Since we marched to Cali, we've received threats by email, and also pamphlets from armed groups."
Quilque heads the Cauca Region Indigenous Organization.  In November she led a 200 mile march through Colombia's countryside. Thousands of people joined her to protest US military intervention in Colombia and to reject the government's free trade policies.
Manuel Rueda FSRN Bogota
Detroit Dailies Limit Home Delivery to 3 Days per Week
Detroit's newspapers announced today they are cutting home deliveries to just three days a week and will focus on online publication instead.   The Detroit Free Press and The Detroit News predict about a 9 percent cut in their work force, but say no newsroom jobs. will be eliminated.  Both papers will still print paper copies daily for sale at newsstands.
FEATURES
Supreme Court: Guantanamo Detainees Can Sue Over Torture
The US Supreme Court has  revived a lawsuit by four British Muslims over their treatment at Guantanamo Bay. They say they were tortured, abused, and harassed during their daily prayers. And they're trying to bring the suit against officials as high-ranking as former Defense Secretary Donald Rumsfeld. But the US Court of Appeals in Washington had ruled they have no rights under the constitution because they were foreigners held by the military. The Supreme Court ordered a court of appeals to take another look at that case. Joining us to discuss what the latest development means is Ben WISE-ner, a staff attorney with the ACLU's national security project.  Ben Wisener is a staff attorney with the ACLU's national security project.
Arne Duncan Tapped for Secretary of Education
President-elect Barack Obama has tapped Arne (AR-ney) Duncan to be Secretary of Education. Duncan is currently head of the Chicago Public School System, where he's earned a reputation as a reformer and where he's also won support from teachers' unions. But some education activists are concerned about some of his initiatives.  Leigh Ann Caldwell reports:
Latinos Seek Expansion of Hate Crimes Laws
Lawmakers and Latino advocacy groups have announced a new initiative to broaden the definition of hate crimes.  The move comes after three recent murders of Latino men in New York and Pennsylvania.  Sam Greenspan has more from Washington.
Prenatal Immigration
In South Korea, many parents dream of having a child educated in the United States. But because of high costs and visa rules, it's not very easy for many of them.  So some South Korean families are turning to an unusual workaround: traveling, in order to give birth on US soil. Jason Strother has this report on pre-natal immigration:
Gay Rights in Kenya
In 38 African countries, it's illegal to be gay.  Penalties include fines, imprisonment, labor camps and death.  In Kenya, homosexuality is punishable by up to 14 years in jail, although no one has ever been convicted.  FSRN's Arusha Topazzini spent time with Pauline Kimani, a 23-year-old gay-rights activist and one of Kenya's few lesbians to openly admit to her sexuality. She and 2 other activists were attacked and received threats after taking part in Kenya's first talk-show on homosexuality in August this year.  This was not the first time Pauline was assaulted because of her sexuality: a few years ago she was gang-raped.