December 17, 2008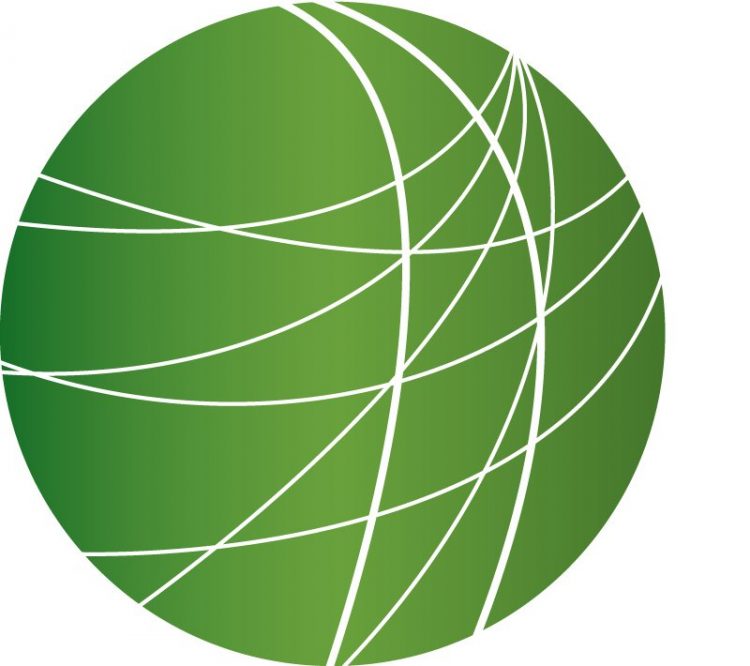 Salazar for Interior, Vilsack for Agriculture
Chu for Energy, Jackson for EPA
EU Passes Climate Legislation; Critics Warn of Biofuels Provisions
Feds Failing to Reduce Foreclosures
$50bn Pyramid Fallout Hits Nonprofits
HEADLINES
India Approves Social Security Act Insuring 94% of its Workforce
As the global economic crisis rears its head in India, the government there has taken a huge step in reliving the situation for poor and non-unionized workers.  FSRN reporter PC Dubey has more.
Today the Indian parliament unanimously passed landmark Legislation that will provide social security to unorganized workers, who account for 94 percent of the country's workforce.  The new law mandates that the government register all qualified workers and provide them with identity cards with unique identification numbers.  The other mandatory programs include free life insurance policies, health and maternity benefits and old age protection.  Social activists advocating for these workers, like James Seraphim, have hailed the new Act.  Seraphim says he is optimistic that the act will guarantee a safe and dignified life for the 200 million unorganized workers in the country. From Bettiah in India, I am PC Dubey."
Bangladesh Lifts State of Emergency after Two Years
After nearly two years under a State of Emergency, the Bangladeshi army lifted martial law today.  This move comes two weeks before national elections and relieves campaign restrictions.  The Army issued emergency rule in January of 2007 amid violence surrounding elections.
Outlook for Israeli/Palestinian Ceasefire Dim Amid New Violence
A six-month ceasefire deal between Israel and Gaza-based factions expires on Friday.  And as the Egyptian-brokered deal draws to an official close, a volatile situation is looming once again in the region. FSRN's Rami Almeghari has more.
Israeli warplanes resumed air strikes on Gaza today.  This follows the Israeli army killing of an Islamic Jihad leader in the West Bank on Tuesday, and subsequent rocket fire from Gaza-based armed factions.  According to Palestinian medical sources, an Israeli raid on eastern Gaza wounded three people yesterday, including two women. Another air raid hit open farmland in northeastern Gaza, with no causalities reported.  Israeli media sources say homemade rocket fire from Gaza targeted Israeli towns.  More than a dozen Palestinian rockets were fired onto the town of Sderot, wounding three Israelis and causing damage to cars.  Meanwhile, Palestinian president Mahmoud Abbas once again called for an end to the Israeli blockade on Gaza.  And leaders of the ruling Hamas party suggested the ceasefire should not be extended, because Palestinians did not benefit from the deal.  For Free Speech Radio News, I am Rami Almeghari in Gaza

Indonesian Province Backs Down on Plan to Microchip AIDS Patients
After facing intense opposition from human rights activists and health officials, an Indonesian province has thrown out plans to require microchip implants in patients with AIDS.  Papua province has the highest HIV infection rate in Indonesia and hoped the microchips would help officials track the disease.  Activists say the plan was a violation of civil rights and argue the government should use its resources for sexual education instead.

Protesters in Iraq and the US Call for the Release of Al-Zaidi
The Iraqi journalist, Muntadhar al-Zaidi, who threw his shoes at President Bush at a press conference earlier this week, now faces trial in Iraq.  Al-Zaidi's brother told CNN that Iraqi security forces broke the journalist's rib and arm following the incident.  Al-Zaidi has garnered supporters around the world.  In Berkeley today, Code Pink protesters demanded his release at a rally in front of a Marine Recruiting Center.  Kellia Ramares reports.
The small group of protesters held a banner was festooned with shoes in solidarity with al-Zaidi.  Although peaceful, their efforts were met by 10 police officers, one with a video camera.  Protester and former Berkeley Mayoral candidate Zachary Running Wolf was disturbed by this deployment of force
"Unfortunately, the Berkeley Police found standing in the street was a violation and so we've had one arrest here. Zann from Code Pink was just handcuffed and taken away, and we had another individuals cited for basically standing in the street. It's amazing that the city of Berkeley is focusing so much personnel to such small peaceful protest.
Meanwhile, protests over the treatment of al-Zaidi continued in Iraq today, as Iraqi lawmakers argued over the detained man's fate.  For FSRN. I'm Kellia Ramares.
FL Board Votes to Buy 1.34 Billion in Sugar Cane Land
Florida has approved the purchase of 181-thousand acres of sugar fields, a move that could revive restoration efforts in the Everglades. Water managers narrowly approved the 1.34 billion dollar land purchase. From WMNF Community Radio in Tampa, Seán Kinane reports.
Over the past century, farming and canals disrupted the natural flow of water in the Everglades.  And now environmentalists hope this farmland can be used to help restore the flow of the slow-moving 'river of grass.' But the new deal between the state and US Sugar Corp is not without problems.  Florida is facing a two billion dollar revenue shortfall and its financial situation is worsening.  And critics have called the deal a bailout for the country's largest producer of cane sugar, saying the purchase price is 300 million dollars more than the land is worth. Under the deal, US Sugar Corp would continue growing sugar on the land for seven years by leasing the property back from the state for 50 dollars an acre, less than one-quarter the going market rate.  Republican Governor Charlie Crist, who helped broker the deal, called the land acquisition "the most important step in the history of true Everglades restoration."  U.S. Sugar says they are still seeking other offers to purchase the land.  For Free Speech Radio News, I'm Seán Kinane in Tampa.
FEATURES
Salazar for Interior, Vilsack for Agriculture
Two new picks for the Obama administration today. For Secretary of Agriculture, it's former Iowa Governor Tom Vilsack. For the past year, he's worked for a law firm whose clients include food giants Cargill and Conagra. For Secretary of the Interior, it's Colorado Senator Ken Salazar—environmental groups are more enthusiastic about him. FSRN's Leigh Ann Caldwell has more:
Chu for Energy, Jackson for EPA
Obama announced his other top environmental appointments this week. Steven Chu will run the department of energy. He's a Nobel prize-winning physicist who currently runs one of the premier laboratories in the United States. And he says he's committed to finding technological fixes to America's energy prices:
WE BELIEVE THAT AGGRESSIVE SUPPORT OF ENERGY SCIENCE AND TECHNOLOGY, COUPLED WITH INCENTIVES THAT ACCELERATE THE DEVELOPMENT AND DEPLOYMENT OF INNOVATIVE SOLUTIONS, CAN TRANSFORM THE ENTIRE LANDSCAPE OF ENERGY DEMAND AND SUPPLY.
But Chu has butted heads with colleagues at the University of California Berkeley over his support for a $500 million dollar biofuels research project funded by British Petroleum. Ignacio Chapela teaches microbial ecology at UC Berkeley – he says he's worried that Chu will prioritize business-friendly technological fixes to the country's energy problems:
AS DIRECTOR OF THE LAWRENCE BERKELEY NATIONAL LABS, HE HAS BEEN RESPONSIBLE FOR DRIVING MUCH OF THE NUCLEAR POLICY OF THE U.S. AND HE IS LIKELY TO BE DRIVING U.S. POLICY IN THAT DIRECTION.
Obama's pick to head the federal environmental protection agency is Lisa Jackson, who currently heads the state-level equivalent in New Jersey. In that capacity, she's won accolades for helping the state craft a fairly aggressive greenhouse gas reduction plan – and she made it clear that will remain a top priority when she joins the Obama administration:
AT THE TOP OF THE LIST IS THE THREAT OF CLIMATE CHANGE, WHICH REQUIRES US TO TRANSFORM HOW WE PRODUCE AND USE ENERGY THROUGHOUT THE ECONOMY. BUT THERE IS MUCH MORE ON THE AGENDA: AIR POLLUTION, TOXIC CHEMICALS AND CHILDREN'S HEALTH ISSUES; REDEVELOPMENT AND WASTE SITE CLEANUP ISSUES, AND JUSTICE FOR COMMUNITIES WHO HAVE BORNE DISPROPORTIONATE RISK, AND HAVE MUCH TO GAIN FROM YOUR GREE-COLLAR ECONOMIC AGENDA.
But Jackson's record on many of those issues has drawn fire in her home state of New Jersey. Joaquin Sapien is a reporter for the investigative journalism group Propublica—he looked into her record on addressing New Jersey's toxic waste sites:
SHE SAID WAS GOING TO BASICALLY REVIEW ALL THE SITES THAT WERE OUT THERE, AND PRIORITIZE THEM AND DETERMINE WHICH ONES NEEDED ATTENTION, AND WHICH ONES COULD WAIT A WHILE. TWO YEARS INTO HER TENURE, THAT RANKING SYSTEM STILL HAS NOT BEEN DEPLOYED.
In one case, Jackson lifted a development moratorium at a location heavily contaminated with cancer-causing Chromium. In another, her agency drew fire for Delaying the closure of a daycare center located in a former mercury thermometer factory. She also drew fire for appointing a former lobbyist for the New Jersey Builders' Association to head the state's division of environmental regulation.
EU Passes Climate Legislation; Critics Warn of Biofuels Provisions
The European Parliament approved legislation today to help fight climate change. Its targets include a 20 percent reduction in greenhouse gas Emissions by the year 2020 and its methods include a pollution-trading program. Among the more controversial measures are programs that support biofuels. From London, Naomi Fowler reports.
Feds Failing to Reduce Foreclosures
As the U.S. recession deepens, America's foreclosure crisis continues. Across the country, more and more families are having to abandon homes worth less than the money they owe on them; and lenders are left holding empty buildings that they can't sell. There have been several state and federal  initiatives to prevent foreclosures, few of them very successful. Today the Washington post released a story slamming the recently-created Hope for Homeowners program. It launched in October with the goal of helping $400,000 borrowers avoid foreclosure – so far, it's received only 312 applications. Joining us to discuss solutions to the foreclosure crisis is Jim Campen. He's a professor of economics at the University of Massachusetts – Boston; he's also executive director of Americans for fairness in lending.
Jim Campen is executive director of Americans for fairness in lending.
$50bn Pyramid Fallout Hits Nonprofits
As more information surfaces about the $50 billion dollar pyramid scheme run by Bernard Madoff, the list of victims is growing. It now includes many charitable foundations and social justice groups. Tanya Snyder has the story:
Civil Unions — in Utah?
Utah is well known in gay-rights circles. The Mormon church largely bankrolled the effort to repeal gay marriage rights in California. Protests at Mormon Temples have captured headlines since that effort succeeded. But a related issue has been flying under the radar in Utah. Jon Pike talked to gay rights advocates there about the possibility of introducing civil unions.
Politics of the Present: Commentary by Mumia Abu-Jamal