December 5, 2008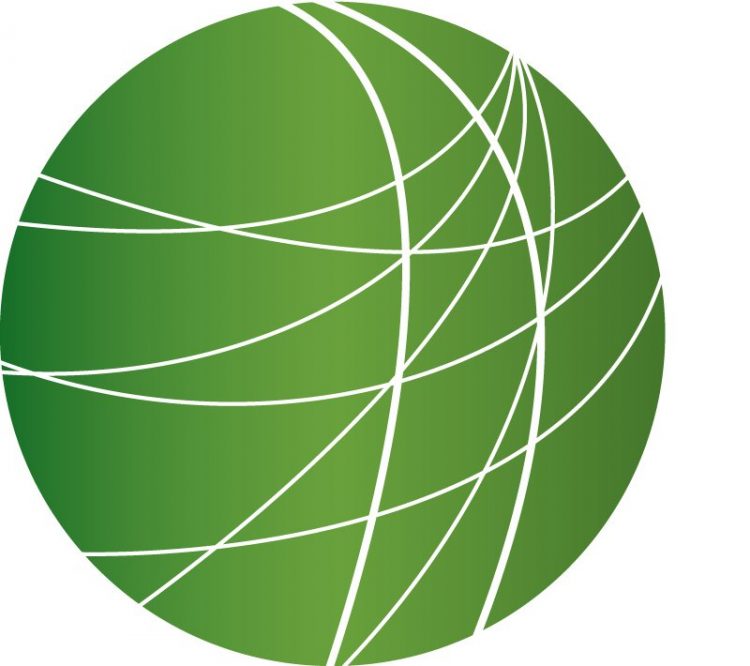 Joblessness Hits New High
Hybrid Advocates Weigh in on Auto Industry Bailout
Activists Call for Ending Afghanistan Military Strategy
Zimbabwe Faces National Health Emergency
NOLA Activist Malik Rahim Runs for Congress
Blackriders Say They Were Targeted by Police
HEADLINES
SCOTUS to Examine Indefinite Military Detention
Today the US Supreme Court agreed to review a case that challenges whether the president can order indefinite military detention of people legally living in the United States.  The Constitution Project, an independent think-tank, says this will force the incoming Obama Administration to "quickly focus on US detention policy."  The case, al-Marri v. Pucciarelli, will likely be heard by the Court in spring.

Cash Shortages Mean Gaza Banks Won't Open in Time for Holiday
The ripples of the Israeli blockade of Gaza continue to be felt.  Banks across the territory are now suffering from a shortage of money, leading to massive bank closures this week.  Israel has blocked cash deliveries to the region since October.  Omar Shaban is a Gaza-based economic analyst.
"The currency problem is an old one in Gaza Strip, it intensified after Hamas took over in June of 2007.  Especially after Israel declared the Gaza Strip a hostile entity in September of the same year, forcing Israeli banks to stop their business with Gaza Strip Banks.  Lack of the Shekel in Gaza prevents hundreds of thousands of Palestinian families from receiving their payments, which they badly need, especially that the Eid holidays are coming in two days."
Banks are currently unable to cash paychecks or pay government employees.  The Palestinian Monetary Authority has asked Israel to allow the transfer 35 million dollars from the West Bank to Gaza.  The Eid, or Festival of Sacrifice, begins on Sunday and it does not appear Gaza banks will have an influx of currency in time.
World LeProtocoladers Work Towards New Kyoto
The United Nations Climate Change Conference continues in Poland today.  Delegates from 185 countries are discussing the framework for a new Kyoto Protocol that will take effect after 2012. FSRN' Natalia Viana is at the Conference and files this report.
In this fifth day, the negotiations are still in their preliminary stages.  No final decisions will be reached before next Friday. But there have been some advances, according to the UN executive secretary for Climate Change Yvo de Boer.
"A very strong focus on the review of the Kyoto protocol is on 2 things, first the improvements to clean development mechanism.  And a second very important focus is on land use change and forestry."
He also said there is movement on establishing specific and ambitious Co2 reduction targets by developing nations.  However there is still strong divergence on how these countries should be categorized.  Some countries, like Brazil, are concerned because it could have higher targets for cutting CO2 emissions than its poorer neighbor, Bolivia.
Under the current Kyoto Protocol, only wealthy countries are obliged to meet CO2 emissions targets. From Poznan, Poland, I'm Natalia Viana for FSRN.
UK Data Sharing Law Disputed
The British government is looking to rush controversial new powers through Parliament on the sharing of the personal data of British citizens. From London, Naomi Fowler reports:'
Civil rights campaigners are accusing the government of trying to introduce by stealth one of the most intrusive personal databases in the world. The list of objections against the legislation is long; it grants government ministers the authority to authorize public institutions to exchange sensitive personal data with each other.  It also denies a full vote on the issue by Members of Parliament and removes protections against misuse of information by thousands of unaccountable civil servants.  The government record on data protection is already poor; critics believe increasing the flow of information between public bodies is likely to undermine data security even further. Topping the concerns of civil rights groups is the possibility that public records could be transferred to private companies on the say-so of government ministers.  But a Ministry of Justice spokesperson defended the legislation, saying the new powers will be only exercised in circumstances where data sharing is in the public interest. This is Naomi Fowler in London for Free Speech Radio News.'
Online Journalists Jailed in High Numbers
A new report finds, for the first time, the number of online journalists jailed by repressive governments exceeds those who work for newspapers or broadcast outlets. From New York, Renee Feltz reports:
Last year the number of online journalists in prisons around the world was 46. This year, it's 58. That's the finding of a new report on jailed media workers by the Committee to Protect Journalists or CPJ.  Executive Director, Joel Simon:
"They're having a greater influence and repressive governments are noticing them, and they're bothered by them, and they're taking action against them."
The top jailer of journalists is China – a position it's held for the last decade. Twenty-four of the 28 journalists in prison there work online.  Worldwide, CPJ found close to half of the media workers behind bars are bloggers, web-based reporters or online editors. Simon says these journalists are especially vulnerable because they tend to work alone:
"When that knock comes on the door, they're alone in their apartments. They don't have lawyers; they don't have media outlets, people who can come to their defense immediately, so they're put in jail."
Print journalists are the next largest group imprisoned, followed by those working in TV and radio.  From New York, I'm Renee Feltz for FSRN.
FEATURES
Joblessness Hits New High
More than half-a-million people were laid off in November – and as layoffs continue for the 11th month in a row, the unemployment rate has hit 6.7 percent, that's up from 6.5 from the previous month. So far, nearly 2 million people have lost their jobs since the start of the year across all major industries. The Bureau of Labor Statistics measures unemployment rates, and the 6.7 percent isn't all-inclusive of everyone who is truly out of a job: if we add up people who have giving up looking for work, those who are working part-time because they cannot find full time work, those who have left the workforce entirely, along with the so-called "total unemployed", then the figure is much bleaker, at 12.5 percent. As FSRN's Karen Miller reports, while President Bush says help is on the way in the form of extended unemployment benefits, many people are falling through the cracks – and blacks and Latinos are getting hit the hardest.
Hybrid Advocates Weigh in on Auto Industry Bailout
Chrysler has hired bankruptcy counsel – a sign the giant automaker may face collapse if Congress doesn't pull through with federal funds. As the Big Three spend another day on Capitol Hill persuading lawmakers to free up $34 billion in assistance, FSRN's Tanya Snyder speaks with car dealers and environmentalists about the industry's challenge.

Activists Call for Ending Afghanistan Military Strategy
14 insurgents are dead after two days of intense fighting in Afghanistan; clashes are mostly centered in the country's southern area, where the Taliban has a strong presence. This as the US military prepares to send an additional 20,000 troops to the country to fight what officials say will be an active winter of insurgent attacks. But not everyone thinks more troops are needed in Afghanistan and some groups want to see a timetable to end what they say is a failed military strategy. Kelly Campbell lost her brother-in-law in the attack on the Pentagon on September 11, and is a member of September 11 Families for Peaceful Tomorrows; she says increased troops will only escalate the violence.

Zimbabwe Faces National Health Emergency
After months of political turmoil, Zimbabwe continues a power-sharing struggle amid a worsening humanitarian crisis. US Secretary of State Condoleezza Rice called on President Robert Mugabe to step down today, while the government is urging international help to stave off a growing cholera outbreak. FSRN's Davison Makanga reports.
NOLA Activist Malik Rahim Runs for Congress
In the wake of hurricane Katrina, longtime activist Malik Rahim became a household name.  He helped start Common Ground, a volunteer health clinic, and became the de facto spokesperson for the people of New Orleans, articulating the failures of the federal, state and local governments on media and in speeches across the country. Voters in New Orleans are headed to the polls this Saturday, in a hurricane postponed election for a congressional seat currently held by Representative Bill Jefferson. Jefferson was indicted on corruption charges by a federal grand Jury in 2007, but still hasn't gone to trial. On the ballot hoping to challenge Jefferson for his seat?  Community organizer Malik Rahim. FSRN's Andrew Stelzer has the story…

Blackriders Say They Were Targeted by Police
Los Angeles-based activists are headed to court next week, after local police conducted a string of raids on gatherings. As Leilani Albano reports, some say police are targeting activists for their community organizing.