December 8, 2008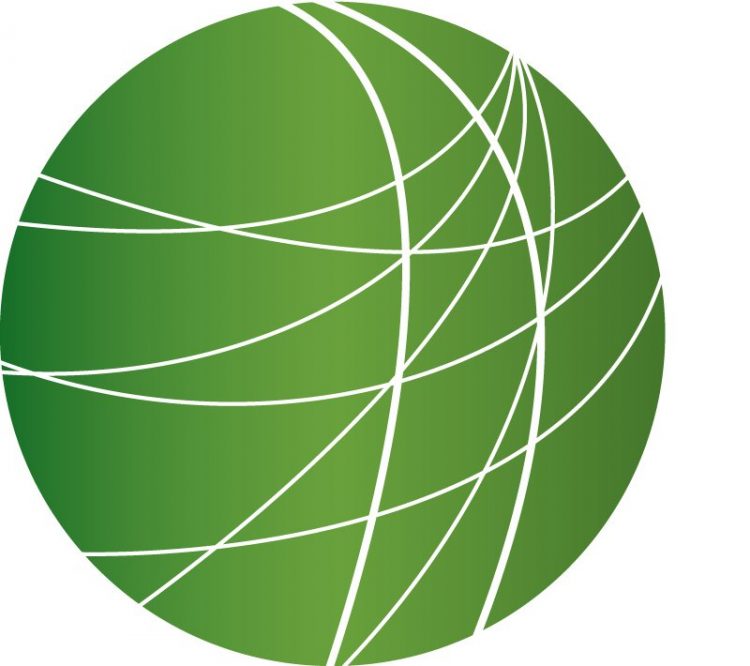 Workers Occupy Chicago Factory
Dems Economic Infrastructure Proposals
Autoworkers Ask Congress for Industry Bailout
Experimental Cottonseed Enters Food Supply
Indigenous Rights Want More of a Say in Climate Change Talks
HEADLINES
Guantanamo detainees enter guilty plea in challenge to Bush administration
Five Guantanamo detainees charged with planning the September 11 attacks have asked a military judge to accept their confessions. Their request came this morning during what was expected to be a routine hearing.
But when asked to explain their statement, the self-described leader of the attacks – Khalid Shaikh Mohammed – replied "We don't want to waste our time with motions. All of you are paid by the U.S. government. I'm not trusting any American."
Today's request appears to be an effort to challenge the legitimacy of the military commissions in the final month of the Bush administration.
Ohio sends another Democrat to Congress after counting provisional ballots
In an election delayed by hurricane Gustav and held over the weekend, voters in Louisiana ousted indicted Democratic Congressmember William Jefferson. They chose Republican Anh Cao to replace him . Cao will become the first Vietnamese American in Congress. Green Party candidate Malik Rahim placed third in the race. And in Ohio, a congressional seat traditionally held by Republicans was added to the Democratic column today. The decision in the close race for the state's 15th Congressional District comes after some 20,000 provisional ballots were counted over the weekend. Evan Davis has more from Columbus

Kilroy's victory comes after thousands of so-called "provisional" votes in Franklin County were counted over the weekend.
The votes had been held in limbo since November 4 due to a series of Republican legal challenges. They gave Kilroy a more than 2,000 vote advantage over her opponent, Republican state legislator Steve Stivers.
Kilroy chairs the local chapter of the National Lawyers Guild. As member of the Columbus Public school board she proposed policies to protect Gay and Lesbian students from sexual harassment. She cites veteran congressperson Marcy Kaptur from Toledo as a role model and mentor for his opposition to NAFTA and his vote against the 2002 Iraq war resolution. Kilroy also supports renewable energy technologies.
"We need to help people transitioon in to a clean energy economy, to make sure that we are investing in wind and solar, to make sure that we have sources of clean renewable energy"
Kilroy supporters speculate the slim margin of victory in this year's race may cause her to keep a relatively low profile during her first term in Congress. For FSRN, I'm Evan Davis.

Anti-climate change protesters occupy London airport runway
Environmental activists broke into Great Britain's third busiest airport early Monday and occupied one of its runways. From London, Naomi Fowler reports:
After breaking into London's Stansted airport, protesters from campaign group Plane Stupid camped on the runway, surrounding themselves with fortified security fencing. The group said their aim was to prevent the release of thousands of tonnes of greenhouse gas emissions into the atmosphere by forcing the airport to close for as long as possible.
Protester Olivia Chessell spoke with reporters just before she was arrested by police:
'We've asked the specialists, we've asked the experts and the scientists and all the evidence shows that we need to cut our CO2 immediately and we want everybody to be cutting their carbon emissions…I'm afraid the police are taking my telephone and I, er ok…ow!'
Police arrested 57 protesters and eventually cleared the runway. Plane Stupid alleges security staff rammed them with a snow plough in an attempt to stop the protest. More than 50 flights were cancelled today and there'll be limited availability of flights this week.
This is Naomi Fowler in London for Free Speech Radio News.
Mexican grassroots groups may be involved in fight against drug cartel violence
Two human heads left in a plastic bag on a street in Southern Mexico may be the work of an anti-drug cartel guerilla movement. From Mexico City, Daniel Hernandez reports:
The unidentified heads were found Sunday on a busy avenue in the city of Chilpancingo, the capital of the state of Guerrero. Authorities said a so-called narco-message was left with the heads that read: "This is what will happen to all kidnappers and carjackers," along with a string of obscenities.
No organized criminal syndicate or cartel has claimed responsibility for the severed heads and authorities have not named any of the groups battling among themselves in Mexico's bloody drug war as suspects.
Instead, there is speculation the heads may be the first strike by a little-known guerilla movement calling itself the Ejercito Popular Antidrogas, or the Popular Anti-Drug Army. Since October, the group has left messages around Guerrero, a mountainous and largely poor state with a long tradition of grassroots guerilla movements.
In early November, a message left by the group in various towns read: "We summon the People of Mexico to the war against the narco industry, We are Parents that do not want drugs among our children. We know who kills innocents and against them goes our power and rage."
So far, the Ejercito Popular Antidrogas has not claimed responsibility for the heads found in Chilpancingo. In Mexico City, I'm Daniel Hernandez for Free Speech Radio News.
FEATURES
Workers Occupy Chicago Factory
Workers at Chicago's Republic Windows and Doors are occupying the factory, after management closed operations Friday. Plants and other businesses with 100 or more employees are required by federal law to provide workers with a 60-day notice before layoffs and closures; but Republic Windows and Doors says it had not choice but to close the plant, because Bank of America, the company's principal creditor, is refusing to make the company a loan. After workers picketed a Bank of America headquarters last Wednesday, the banking giant offered to sit down with Republic representatives and workers in a meeting arranged by Illinois Representative Luis Gutierrez. But company representatives never showed up to the meeting, and management shut the plant's doors – that's when workers decided to occupy the factory in protest, demanding the $1.5 million they are owed in severance and vacation pay. Today, we hear from Teamster Richard Berg, and speak with Luis Muñoz, a factory glass line operator who has worked at Republic for 34 years and is currently occupying the factory.
Dems Economic Infrastructure Proposals
President Elect Barack Obama says the economy will get worse before it gets any better and is proposing an economic recovery infrastructure plan that some lawmakers are estimating will cost between $500 and $700 billion. The plan would modernize US highways and byways but that's not all. FSRN's Karen Miller looks at some of Obama's other economic improvement proposals.
Autoworkers Ask Congress for Industry Bailout
A caravan of Midwest auto workers made their way to Washington. They are urging Congress to approve the auto industry bailout. They say if lawmakers authorized a $700 billion blank check to Wall Street, surely they can approve a fraction of that to help Detroit through hard times. Tanya Snyder reports.
Experimental Cottonseed Enters Food Supply
The government says a crop of cottonseed was genetically modified by Monsanto and then accidentally fed to cows in Texas. Two more truckloads of the feed, meanwhile, have been delivered to Mexico.  Monsanto engineered the seed, which has not become livestock feed, to contain a pesticide producing protein. This news comes as environmentalists warn that the Bush Administration is pushing for rules that will weaken oversight of such crops.  Africa Jones has more.
Indigenous Rights Want More of a Say in Climate Change Talks
The United Nations Climate Change Conference begins its second week in Poland today, with delegates from more than 150 nations in attendance. Participants are working toward a deal to take effect in 2013, after the Kyoto protocol expires. But Indigenous people warn that the U.N.'s process for dealing with climate change excludes major stakeholders – their communities.  Indigenous rights activists claim first-hand experience in dealing with climate change and want input into strategies moving forward. Natalia Viana has the story.
Human Rights Series: Violence Against Gays in Chile
This week marks the 60th anniversary of International Human Rights Day and the United Nation's Universal Declaration of Human Rights. The theme for this year is "Dignity and justice for all of us," and this week FSRN will bring you a series on human rights issues facing communities around the globe, and their struggles for equality. Today we start our series in Chile, and look at discrimination against gays and lesbians. FSRN's Jorge Garreton reports that Chile is one of the least tolerant countries in Latin America with discrimination forcing youth out of schools.