January 30, 2009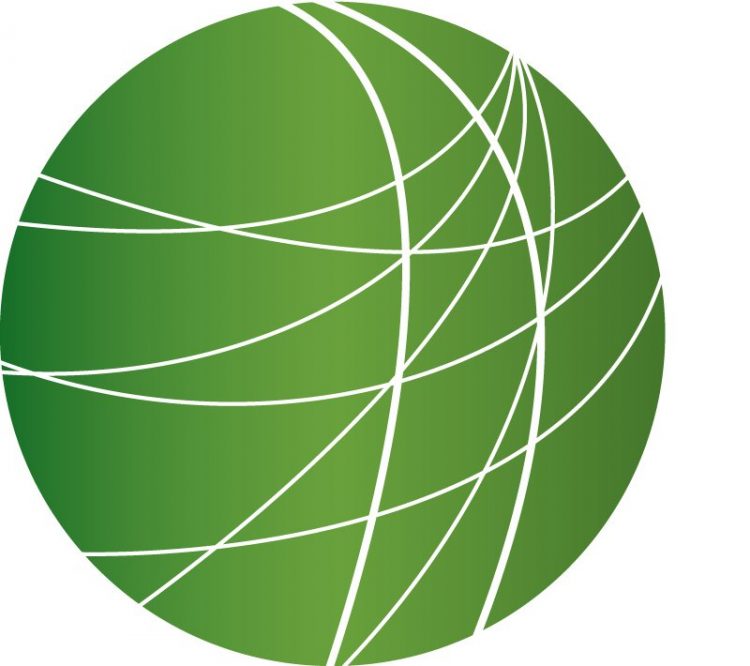 President Obama reverses Bush-era labor policies
"Buy American" provision meets free trade opposition
Iraqis head to polls Saturday
Did Israel use "cancer bombs" in recent Gaza attack?
Lawsuit filed in tax office raid
Tasers causing increased in-custody deaths
HEADLINES

Myanmar Denies Citizenship of Rohingya Boat People
As controversy swirls about the Thai government's treatment of the Rohingya Muslim boat people, Myanmar today denied the immigrants are actually Burmese. The government says the boat people, who come from the western part of Myanmar, are not a recognized ethnic group and consequently are not citizens. Claudia Cragg has more.
For their part, Prime Minister Abhisit's Thai government insists the Rohingya are not refugees, and should be deported.  However, the latest influx of 66 Rohingya have been processed by the Thai police in full view of the media, and human rights groups hope this is a signal that Thailand has dropped its unofficial policy of towing the immigrants out to sea and leaving them.  However the Thai government has now granted the UN access to the most recent group, bit not to all the Rohingya refugees being detained in Thailand.  Brad Adams is the Asian Director for Human Rights Watch.
"We believe we may have convinced the Thai government to — from now to — work with the United Nations and consider asylum applications and to launch an investigation into what happened but we will see whether or not the Thai government really follows through on those commitments."
This latest group of Rohingya boat people have been charged with illegal entry and ordered to be deported.  For FSRN, I'm Claudia Cragg.

Sri Lanka Sees Unofficial Ceasefire while Civilians Leave War Zone
As Sri Lankan government troops close in on what they say will be the final military confrontation in their battle against the separatist Tamil Tigers, the international community continues to voice concern for Tamil civilians in the war zone.  From Colombo, Ann Raber reports.

The Sri Lankan government is hoping that the Tamil Tiger rebel fighters will honor a 48-hour deadline to release all civilians who are living on the battlefront.  The military has pledged to not fire weapons for two days, to allow civilians living in the battle zone to reach safety in government camps.  This battle, in the Northeastern town of Mullativu, is said to be the last military front in the war against the separatist Tamil Tigers.  Humanitarian groups estimate that there are about 250,000 civilians trapped in the war zone. The government has long claimed that the Tigers are using civilians as a human shield and won't allow them to leave.  LTTE officials deny that, saying civilians are afraid to leave the Tiger controlled area for fear of abuse by the government.  The UN pulled 226 seriously injured residents out of the battlezone yesterday.  For FSRN in Colombo, I'm Ann Raber.
Tsvangirai Officially Agrees to Take Role in Unity Government
A unity government seems likely to go forward in Zimbabwe following an official decision by opposition leader Morgan Tsvangirai to take up the Prime Minister post.  Davison Makanga reports from South Africa where the leaders met to forge the new government.
The Movement for Democratic Change's national council gave the green light today to go ahead with the power sharing deal signed last September.  This follows the Southern African Development Community's order earlier this week compelling the parties to form the shared government by February 13TH. The MDC says it is confident that the unity government will work to better the people of Zimbabwe.  Party spokesperson Nelson Chamisa says disagreements between the MDC and President Robert Mugabe's Zanu PF party should be set aside.
"We feel that an inclusive government is a perfect opportunity and window to try to stabilize our economy, to reconstruct our country, to make sure that we heal our nation.  And more importantly to make sure that there is a platform for a free and fair election."
Some African leaders are still calling for Mugabe's ouster.  But overall, the unity government in Zimbabwe is seen as the best opportunity to revive the economy's steady decline.  Yesterday the country's finance minister declared that all foreign currencies are now legal tender.  For FSRN, this is Davison Makanga in Cape Town, South Africa.

Taliban in Pakistan Allows Girls to Go Back to School Through Grade Four
The Taliban announced they will allow female students in the Swat region of Pakistan to go to school through the 4th grade.  This comes after the group demanded the closure of all Swat girls schools earlier this month and the subsequent destruction of several of the buildings.  From Pakistan, Afridai Afridi reports.
Residents of Swat welcomed the announcement, but most want the Taliban to allow girls' education to go further.   A female teacher from a private school in Swat spoke to FSRN, requesting not to be named for fear of her safety.
"It is very good to hear that there is some flexibility, but the Taliban did not say anything about the female teachers.   And I'm not sure any women will teach until they say it is allowed.  Most of my colleagues have left Swat because of the ban, as teaching was their sole source of income."
Although a Taliban commander announced to the international press they would allow limited girls education, most parents in Swat aren't ready to send their daughters back to school.  They are waiting to get permission locally on Taliban pirate radio, the only reliable source of information in the region.  For FSRN, This is Afridai Afridi.

Two Big Court Rulings in California
Following up on two stories recently in our newscast:  A California judge has ruled Governor Arnold Schwarzenegger can force state employees to take two unpaid days off a month.  California Unions had challenged the governor's plan.  Schwarzenegger proposed the cutbacks to help ease the state's financial crisis.
And a California district court has thrown out a case brought by supporters of Proposition 8, who asked their campaign contribution information be taken down from state reporting websites.  They complained that supporters of gay marriage were harassing them and boycotting the businesses of contributors.  The judge justified the decision saying, "If there ever needs to be sunshine on a particular issue, it's a ballot measure."
FEATURES
President Obama reverses Bush-era labor policies
President Obama launched a task force on the middle class today. The news comes alongside more dire economic data: the nation's GDP sank the most in the fourth quarter since 1982. But in Obama's announcement today, he said that organized labor is not part of the problem, but part of the solution. The President reversed three Bush-era labor policies, which will help workers stay informed, keep their jobs and protect them from outside interests. FSRN's Karen Miller is in Washington.
"Buy American" provision meets free trade opposition
One provision in the stimulus would ensure that projects built with stimulus funds use U.S.-made products – and that stipulation has ignited a debate in the Senate. As Tanya Snyder reports, free trade supporters say that kind of help is no help at all.
Iraqis head to polls Saturday
Iraqis go to the polls tomorrow, in an election where some 14,000 people are competing for provincial 440 seats. Violence has already marked the run-up to these elections, which marks the first time Iraqi voters can pick specific individuals on a ballot since the U.S. invasion in 2003. Three Sunni Arab candidates running for provincial council seats were assassinated this week, bringing the death toll of Sunni candidates to four. Some Iraqis say the murders are an effort to intimidate people before Election Day. Sunni Arabs boycotted provincial elections in 2005 – and Shiites and Kurds ended up with disproportionate control, even in areas with larger Sunni populations. Raed Jarrar is an Iraqi blogger and consultant for the American Friends Service Committee, he spoke to KPFA's Mitch Jeserich about what might change in Iraq's political landscape this time.
Did Israel use "cancer bombs" in recent Gaza attack?
Doctors treating survivors of Israel's recent attack on Gaza say they have never seen certain kinds of injuries before: a Norwegian doctor described wounds that appear to have been caused by a mine detonating – yet there is no shrapnel. A German doctor treating survivors in southern Gaza says that tiny particles can be found eating away at organs, rendering treatment ineffective. So what kind of weapon caused these injuries?  Conn Hallinan is an analyst at Foreign Policy in Focus, and next week, he will publish a piece outlining what he says is Israel's use of so-called "focused lethality" weapons – that is, a type of weapon that causes shattering injuries on its victims with minimal explosive damage. Israel has so far denied allegations that it's used these focused lethality weapons. It also initially denied using white phosphorus during its recent incursion into Gaza – citing their adherence to international law. Israel was later forced to admit that they did, in fact, use the devise after eye-witness accounts confirmed it. In this FSRN exclusive, Hallinan talks about the destruction the weapon causes.
Lawsuit filed in tax office raid
The ACLU of Colorado has filed a class action lawsuit against Weld County authorities for violating privacy rights, following a raid in October of a tax services office. Local authorities seized tax records, as well as computers, and a hard drive because they had evidence that one of the clients was committing identity-theft. Since then, the county D.A. and the sheriff have used evidence from that raid to seek out and arrest hundreds of undocumented immigrants – but the ACLU says that authorities are violating privacy rights by searching through thousands of confidential records. Blake Wesley has the story.
Tasers causing increased in-custody deaths
Despite a rising number of deaths, law enforcement agencies across the country are still using tasers, sometimes against unarmed people. Critics say tasers have not been adequately tested, and that some authorities who use them do not fully understand the lethal danger involved. Africa Jones reports.