February 17, 2009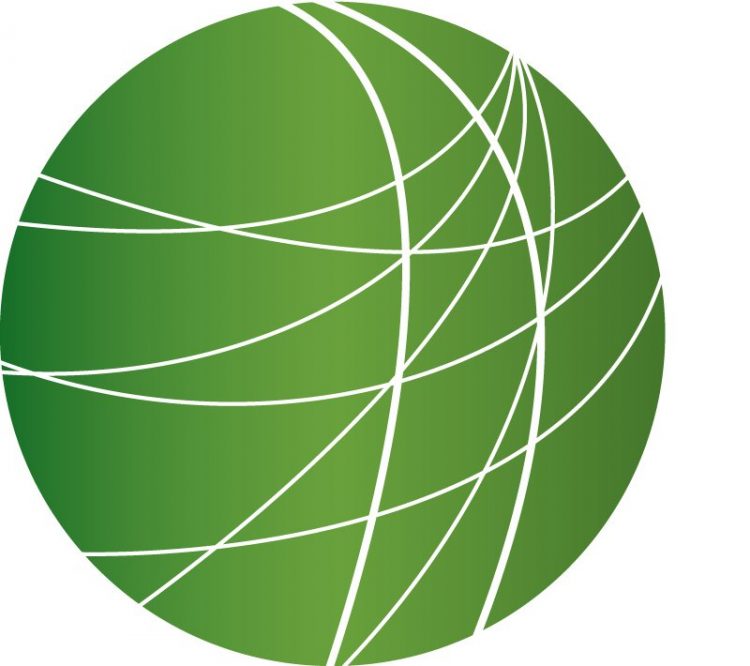 Obama signs economic stimulus package into law
20,000 California state workers pink-slipped, lawmakers unable to pass budget
Obama administration hear GM, Chrysler's plans to move forward
Secretary of State Clinton wraps up visit to Japan
Immigrant prisoners turn to each other for assistance
Israel's attack on Gaza leaves many disabled
Mumia Abu-Jamal commentary "Black Women of the Pen"
HEADLINES
Khmer Rouge Proceedings Begin
A UN-backed court begins proceedings in Cambodia today. A man known as Comrade Duch stands accused of running a notorious prison during the country's brutal Khmer Rouge regime some 30 years ago. He came clean to journalists about some of the horrors he committed during his role as commander at the S-21 prison – from which some 14,000 prisoners were eventually led to Cambodia's killing fields. Duch is the first of five defendants to face charges — all belonged to the regime that turned Cambodia into a vast slave labor camp where at least 1.7 million – some estimates say 2 million — people died of starvation, disease and execution. The issue before the court today was whether to add 38 year old Norng Chan Phal – a rare child survivor – to a list of civil parties to the case. Phal missed a filing deadline by two days.
US Soldier on Trial for Murder of Iraqis
In Germany, a court martial began today in the case of a US soldier accused of involvement in the murder of four Iraqi prisoners in 2007. 26 year old Sgt. Michael Leahy Jr., from Illinois, is one of seven charged in the murders and could face dishonorable discharge and life in prison. Cinnamon Nippard has more from Berlin.
The four Iraqis were apparently involved in a shootout with the seven soldier's Battalion. Witnesses say the Iraqi prisoners were taken back to the US operating base for processing, but due to a lack of evidence of their involvement in the attack, they were released shortly afterwards. Later that night, the soldiers allegedly took the four Iraqis to a remote location, bound them, shot them in the head and dumped their bodies in a Baghdad canal. Leahy Jr., is charged with murder, conspiracy to commit premeditated murder and obstruction of justice, and is currently also facing murder charges for a separate incident in January 2007.  Two of the other accused soldiers have already pleaded guilty to premeditated murder and have agreed to testify against Leahy Jr. It is expected that the military trial will conclude next week. In Berlin, I'm Cinnamon Nippard reporting for Free Speech Radio News.
Convicted Border Agents Walk Free
Two former Border Patrol agents convicted of shooting a drug smuggler and covering it up walked out of prison today. Former President George W. Bush commuted their decade long sentences shortly before leaving office.  Ignacio Ramos and Jose Compean were convicted in 2006 of shooting Osvaldo Aldrete Davila and then trying to cover up their crime. The unarmed man was fleeing across the border near El Paso, Texas.
UN reports Says Civilian Deaths up 40 % in Afghanistan
According to a new United Nations report, 40 percent more civilians were killed in Afghanistan in 2008 than in the previous year. US, NATO and Afghan forces were responsible for almost 40 percent of the 2100 people killed, most by airstrikes. Civilian deaths caused by anti-government fighters were largely caused by suicide blasts and improvised explosives in public areas. Rupert Colville is the spokesperson for the office of the high commissioner for human rights.
Aid workers were also increasingly endangered. Thirty eight were killed and 147 abducted in 2008. The UN report was particularly critical of the danger posed by military bases located near residential areas.
Kosovo – First Birthday
Kosovo marked the first anniversary of it's declaration of independence today despite a warning from President Fatmir Sejdiu's  Serbia is challenging its former province's secession. The smallest country in the Balkans seceded from Serbia nine years after end war between Belgrade's security forces and ethnic Albanians. Serbia, along with ally Russia, are still opposed to independence for Kosovo. The US and other important European allies – recognize Kosovar sovereignty.
FEATURES
Obama signs economic stimulus package into law
President Obama was in Denver today, where he signed the $787 billion dollar economic stimulus legislation into law. Obama signed the American Recovery and Reinvestment Act at the Denver Museum of Nature and Science, a building with hundreds of recently installed solar panels. Some 250 politicians, renewable energy advocates and industry representatives attended the signing. The final stimulus includes an estimated $78 billion for green initiatives, including clean energy and green transportation. After his trip to Colorado, President Obama heads to Arizona before going to Canada later this week.
20,000 California state workers pink-slipped, lawmakers unable to pass budget
20,000 California state workers are getting pink slips today: the state's legislature is still at a stalemate on passing a budget. Lawmakers missed last night's deadline to reach a deal, and backers of a proposal that would close the state's $42-billion budget deficit are frustrated they couldn't acquire the one Republican vote that would pass it. Republicans say too many tax increases are the reason they don't approve of this budget, and so far Democrats won't budge. While the two sides duke it out in Sacramento, thousands of state workers are getting notices they'll be out of job as early as July and the state's public works projects may come to a standstill. Aura Bogado speaks with KPFA News Capital correspondent Christopher Martinez about the impasse
Obama administration hear GM, Chrysler's plans to move forward
General Motors and Chrysler are submitting their proposals to stay afloat in the long term, in exchange for government support in the short term. As FSRN's Leigh Ann Caldwell reports, the Obama Administration appears more willing to provide support to the ailing industry than the past Administration, but tough concessions are still expected.
Secretary of State Clinton wraps up visit to Japan
Secretary of State Hilary Clinton wraps up the first leg of her inaugural trip overseas. Clinton met with Japanese leaders today on a tour that will also take her to Indonesia, South Korea and China. But as FSRN's Jason Strother reports from Tokyo, her stop in Japan was as much symbolic as it was substantive.
Immigrant prisoners turn to each other for assistance
Immigrants are the fastest growing segment in the nation's private prison system, but often have the least access to legal counsel. Just days before the end of the administration, then-Attorney General Michael Mukasey placed strict limits on immigrant's legal rights, and ruled that those facing deportation do not have a Constitutional right to request a new hearing if their lawyer was incompetent of fraudulent. With few legal options, immigrant prisoners must turn to fellow prisoners for help with their cases. Julia Paul reports how these jailhouse lawyers can be a lifeline for those fighting deportation.
Israel's attack on Gaza leaves many disabled
One of the many repercussions some survivors of Israel's recent attack on the Gaza Strip are left to deal with is disabilities. In the first of a two-part series on Gaza's over-burdened medical system, Rami Almeghari reports that hospitals there are struggling with the task of caring for Palestinian men, women and children who were left disabled as a result of the war.
Mumia Abu-Jamal commentary "Black Women of the Pen"
Mumia Abu-Jamal is an award-winning journalist who chronicles the human condition. He has been a resident of Pennsylvania's death row for twenty-five years. Writing from his solitary confinement cell his essays have reached a worldwide audience. His books "Live From Death Row", "Death Blossoms", "All Things Censored", "Faith of Our Fathers" and the recently released "We Want Freedom" have sold over 150,000 copies and been translated into nine languages. His 1982-murder trial and subsequent conviction have been the subject of great debate.