February 27, 2009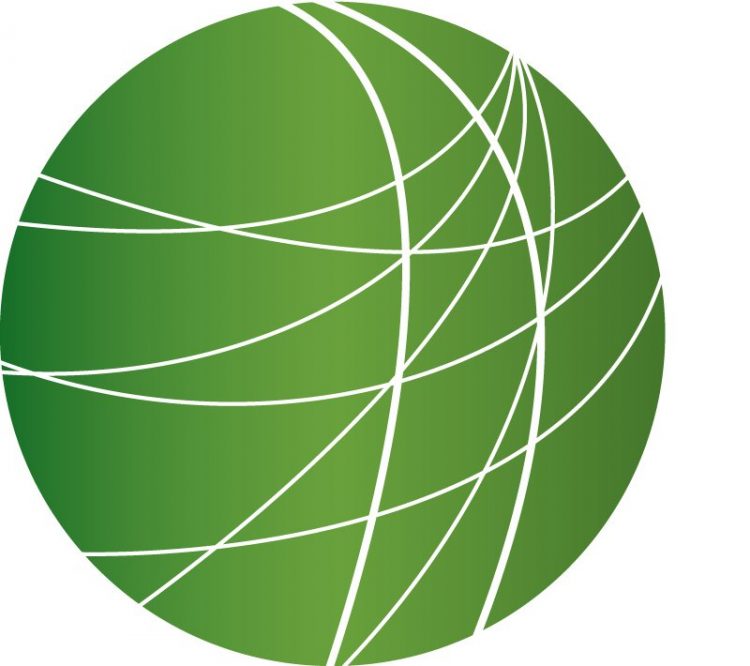 Obama: We'll Be (Sort Of) Out of Iraq in 19 Months
Obama Budget Proposal Increases Military Spending
Senate Approves Voting Rights for DC
Bankruptcy Closing Hospitals in New York
National Groups Organizing Over Civilian Posse in Maricopa County
Supreme Court Takes Up Native Hawaiian Land Title Conflict
HEADLINES
Obama Will Overturn Bush's Healthcare 'Conscience' Rules
The Obama administration has begun the process of rescinding regulations which allow healthcare workers to refuse to provide services that violate their personal, moral, or religious beliefs.  A Health and Human Services spokesman said the so-called "conscience" rules written in the last months of the Bush administration were too broad; they could potentially allow healthcare providers to not only opt out of performing abortions, but other procedures like blood transfusions and end-of-life care, or allow pharmacists to refuse to sell birth control pills.
Enemy Combatant Will Be Tried as Civilian
The case of the last remaining enemy combatant held in the United States has been transferred to a federal criminal court.   Ali Saleh Kahlah al-Marri has been held in a military brig in South Carolina for more than 5 years, accused of supporting Al-Qaeda. Now a grand jury in Illinois has charged him with material support for terrorism. President Bush had maintained that the government could indefinitely detain So-called 'enemy combatants' without trial; a challenge to that policy on behalf of al-Marri is scheduled for a US Supreme court hearing in April.
UK Govt Wants to Reduce Huge CEO Payout in Largest UK Bank Bailout
The CEO of the biggest banking failure in UK corporate history has walked away with a golden handshake from the British government.  But angry taxpayers want their money back. From London, Naomi Fowler reports on the scandal:
'Around $1 million in annual income and a pension payoff that was doubled to $23 million at the height of the bank collapse over which he presided; the 50 year old ex-CEO of the now state-controlled Royal Bank of Scotland Sir Fred Goodwin believes it's fair, and he's refusing the government's request to volunteer a reduction. The government claims it was unaware the pension deal was discretionary and that it could have insisted on a much lower amount that reflected the failings of the bank. The bank was rescued with 28 billion dollars of public money in October, with another 35 billion likely to be pumped in; the taxpayer is also about to guarantee $460 billion dollars-worth of toxic loans.  18,000 jobs were cut during Sir Fred's tenure and 20,000 more are now under threat. The government now says it is seeking legal advice while opposition parties are expressing concerns about the government's ability to negotiate with and jointly operate banks.  This is Naomi Fowler in London for Free Speech Radio News.'
Rocky Mountain News Shutting Down
For the first time since 1945, the American Society of Newspaper Editors has cancelled their annual convention, in order to let struggling newspapers save money.  This comes on the same day that after nearly 150 years, The Rocky Mountain News published its final paper.  Blake Wesley has more.
Publishers for The Rocky Mountain News put the paper up for sale two months ago after a year of struggling sales and declining advertising.   But with no buyers, the papers owners, E.W. Scripps, told about 250 staff member, on Thursday, they would be shutting the paper down.   President and CEO of E.W. Scripps, Rich Boehne, says with the economic decline, and more people going to the web for news, they could no longer continue. "Denver can't support two news papers any longer, especially two morning full distribution, general interest news papers. It just can't happen."  The Denver Post, the other local newspaper, recently reached an agreement with unions to cut costs by almost 12 percent.  The Rocky was Denver's oldest paper and staff members say it was a leader in investigative journalism, winning four Pulitzer Prizes since 2000.   Across the country, many other papers are facing closure; after declining advertising sales publishers for the Philadelphia Inquirer and the Philadelphia Daily News declared bankruptcy earlier this month.  And the San Francisco Chronicle says they maybe shutting their doors in the next few weeks if they are unable to find the money to keep the paper going.   For FSRN, I'm Blake Wesley.
Bangladesh Mass Graves Uncovered
Dozens of bodies have been found in hastily dug mass graves in Dhaka, Bangladesh, one day after revolting border guards laid down their arms. The mass graves contain the bodies of at least 66 commanding officers; many other officers are still missing.  The guards had occupied their border station in the capital for 2 days, demanding higher salaries.  300 guards have been arrested, and Prime minister Sheikh Hasina Wajed, says there will be no amnesty for anyone involved in the killings.
Big Weekend of Environmental Activism in DC
Hoping to turn the tide of global warming, thousands of youth organizers will be in Washington DC this weekend, in an effort to convince lawmakers to change US energy policy.  FSRN's Sam Greenspan reports.
12.000 young people are arriving in Washington for a series of events ranging from a major conference to civil disobedience.  Brianna Cayo Conner is communications director for the energy action coalition, which is hosting the Powershift 09 conference, one of the energy-related events unfolding this weekend in the capital.  She says the government needs to stand up to energy lobbyists, prioritize green jobs, and to base policy decisions on science.  "And then on Monday we'll take the action to Capitol Hill, where we'll have the largest lobby day in US history.  We have meetings scheduled with over 360 congressional offices, some of those meetings will be attended by 100s of students."  Organizers hope that Congress can make substantial changes in time for the United Nations Climate Change Conference, taking place in Copenhagen this December.  House Speaker Nancy Pelosi and Senate majority leader Harry Reid have already announced they want the coal-burning Capitol Power Plant retrofitted to a 100% natural gas facility by the end of the year.  Capitol Power Plant is the largest source of pollution in Washington DC, and the planned site of an unaffiliated demonstration on Monday.  For FSRN in Washington, I'm Sam Greenspan.
Pay Raise Given to Workers in Guadeloupe
And a pay raise has been granted to striking workers in the French island of Guadeloupe, but the 5 week long work stoppage continues.  The lowest paid workers have been granted a pay raise of about 250 dollars a month, other workers will receive raises of around 6 percent.  But the unions are demanding that the French government still must address rising prices for goods, which are already much higher than on the French mainland. The French Caribbean Island has 20 percent unemployment, the highest in France, but the lowest salaries in the country.
FEATURES
Obama: We'll Be (Sort Of) Out of Iraq in 19 Months
A big day for President Barack Obama, as he announced his plan for Iraq:
"As a candidate for President, I made clear my support for a timeline of 16 months to carry out this drawdown, while pledging to consult closely with our military commanders upon taking office to insure that we preserve the gains we've made and to protect our troops. These consultations are now complete, and I've chosen a timeline that will remove our combat brigades over the next 18 months."
But is it really a withdrawal? Obama also said that, at the end of those 19 months, the US would still have up to 50,000 troops on the ground in Iraq.
"We will retain a transitional force to carry out three distinct functions: training, equipping, and advising Iraqi security forces as long as they remain non-sectarian; conducting targeted counter-terrorism missions; and protecting our ongoing civilian and military efforts within Iraq. Initially, this force will be made up of 35,000-50,000 troops.
The new plan has drawn opposition from anti-war groups seeking an immediate withdrawal, and even drawn public concerns from high-profile democrats. Here's House Speaker Nancy Pelosi, speaking shortly before a congressional briefing on the plan:
"I don't know what the justification is for the presence of 50,000 troops in Iraq. I do think that there's the need for some, but I don't think that they all have to be in-country. I think some could be platformed outside…..I'll just be interested to hear what the president has to say."
But the plan does have significant support in Congress – from Republicans. Even Obama's one-time presidential rival, John McCain, has announced his support.
Obama Budget Proposal Increases Military Spending
Meanwhile, the 3-point-6 trillion dollar budget plan Obama released yesterday includes an increase in defense spending. If he gets his way, the new president will spend more on the military than President George W. Bush. Tanya Snyder has more:
Senate Approves Voting Rights for DC
The Senate has passed a measure that would give the District of Columbia a seat in the House of Representatives with full voting rights. DC's current representative cannot vote on the house floor. A similar bill failed in 2007 when it fell short of enough Republican support to prevent a filibuster. In addition to the House seat with voting rights for Democratic-leaning DC, the bill passed by the Senate yesterday evening would also create a new Congressional district for the staunchly Republican state of Utah.
It also included an amendment that would reverse the district's gun control laws. Reporter questions about the amendment visibly annoyed DC'S non-voting Representative Eleanor Holmes Norton at a press conference called to celebrate the Senate vote:
"We're not going to let this great victory be spoiled by questions about something that none of us would tell you even if we knew."
The gun control amendment may be stripped in conference before it reaches the House floor. If passed, the voting rights law could face a Supreme Court challenge as it would give the District of Columbia rights that the Constitution grants only to states. This is why some DC democracy activists say that only statehood will bring full rights to residents of the nation's capital.
Bankruptcy Closing Hospitals in New York
Hundreds of thousands of residents of Queens Borough in New York City could be left without a hospital. Two hospitals are going bankrupt and are set to close today, affecting about 2,500 medical professionals and more than 200,000 patients annually. James Williams has more:
National Groups Organizing Over Civilian Posse in Maricopa County
And an update on a story we've been following on Free Speech Radio News. In Maricopa County, Arizona, Sheriff Joe Arpaio has been at the center of a growing civil rights controversy over his treatment of immigrants and prisoners. Arpaio has used his authority from a federal program to deputize volunteer possees to perform immigration sweeps, armed workplace raids, and set up checkpoints. Now national civil rights groups are getting involved. Salvador Reza is an organizer for Puente.
Today, immigrants' rights organizers are meeting to forge a strategy on changing the federal programs that have allowed Sheriff Arpaio to form armed civilian posses; tomorrow they'll be marching on Sheriff Arpaio's offices.
Supreme Court Takes Up Native Hawaiian Land Title Conflict
This week in Washington DC, the U.S. Supreme Court heard a controversial case that may determine the future of over a million acres of land in Hawaii.  Governor Linda Lingle has  asked the court to rule on the state's right to sell what are called "ceded lands", which are Crown and Government lands of the Hawaiian Kingdom.  In Hawaii, this case is seen as more than a matter of land title.  To native Hawaiians, it's an attempt to erase their history as a nation state and their rights to self-determination. Anne Keala Kelly tells us more.
Chile's Mapuche Try to Reclaim Land
In Chile, Mapuche Indian activists are trying to make historical claim to recover their lands. But in their struggle, they have landed in a massive conflict with forestry companies and large landowners.The Mapuches say the government isn't doing much to solve the long-standing conflict. From Santiago, Jorge Garretón has more.