April 2, 2009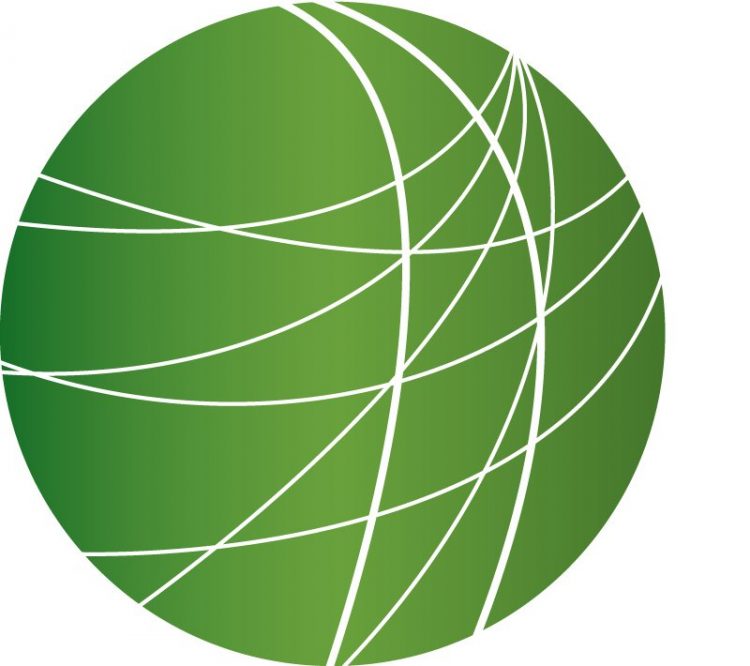 G20 moves forward on global spending in effort to stunt recession
G20 protestors take to London's streets
New measure may allow banks to make up their own values on toxic assets
A look at alternative budgets on Capitol Hill
HEADLINES
World waits for North Korean missile launch
Tension and speculation are mounting as North Korea gets closer what many say is a planned long-range rocket launch – tentatively scheduled for this weekend.  Japan and the UN are developing a strategy on how to respond if the country goes though with its plans.  Today Japan said it would call an emergency meeting of the UN Security Council in the event of a launch.  President Barack Obama today called for a stern and united international approach.
Aggression from all sides in West Bank
Israel continues to take over and demolish Palestinian owned homes in Jerusalem, as violent tension continues to crackle in the West Bank.  Ghassan Bannoura of IMEMC.org reports
A group of Israeli settlers took over a Palestinian-owned house located in Jerusalem's old city THIS morning. According to the owners the settlers were aided byhe police. Later in the day, the Israeli Jerusalem Municipality demolished a Palestinian-owned shop. The municipality claimed that the shop was built without permits.  The Jerusalem municipality handed out demolition orders to 176 Palestinian families in March alone – double the number issued in February.  In other news, a Palestinian man wielding an ax killed one young Israeli settler and injured another in a settlement near Bethlehem. Israeli medical sources said the 13-year-old victim died of his wounds shortly after reaching the hospital.  A Palestinian group calling its self Imad Mughniyah, clamed the attack.  This was the first reported killing since the new Israeli government took power on Tuesday.  Ghassan Bannoura.  FSRN.  Bethlehem.

Former Peruvian President Fujimori defends himself charges of abuses
Former Peruvian president Alberto Fujimori has been on trial for human rights abuses for over 15 months now.  And speaking for the first time in his own defense, Fujimori says he does not regret the strategy he adopted as president to pacify his opposition.  Pamela Cueva and Alfredo Cuadros report from Lima.
"Nobody can give a evidence that condemns me and you couldn't do it because is doesn't exist… because as I've said from the beginning I am innocent"
The prosecution in the case believes there is evidence that former President Alberto Fujimori was the leader of two counter-insurgency operations – one official and other clandestine.  They believe he engaged in a dirty war against the opposition, complete with death squads that perpetrated human rights abuses.  70-year-old Fujimori is accused of being the intellectual author of the Barrios Altos and La Cantuta university killings, which occurred in 1991 and 1992 respectively.  But he did not talk about these crimes.  On the stand yesterday, Fujimori used his time to proselytize, and to speak to sympathizers who are preparing for the 2011 presidential elections.  He said his daughter, congresswoman Keiko Fujimori, and his youngest son, Kenyi will be responsible for carrying out his work – what he sees as the pacification of the country.  Tomorrow Fujimori is scheduled to complete his defense.   Pamela Cueva and Alfredo Cuadros.  FSRN.  Lima.
Lucky Dube's killers sentenced to life
In South Africa today, three men were sentenced to life in prison for the murder of international reggae star Luck Dube.  Dube was shot dead in a carjacking while dropping off his teenage son.  The life sentence is the maximum allowed under South African law.  Dube recorded 20 albums during his celebrated two-decade long career.
Obama choice for census head controversial
In the high-stakes world of US census statistics – demographics that decide congressional district lines and federal funding – President Obama has chosen his lead man.  Leaks of University of Michigan professor Robert Groves' nomination have already riled Republicans in Congress.  Groves is famous for advocating for statistical sampling to fill gaps in survey data – these census undercounts often occur in low income, high minority urban areas.  Such sampling would likely increase the numbers of these populations represented.  Groves would take over the office just a year before the next scheduled census.
PBDE's found in all cities and coastal areas in US
A study by the National Oceanic and Atmospheric Administration finds toxic flame-retardants in all American coastal waters.  Africa Jones has the details.
In the largest study of its kind, NOAA found polybrominated diphenyl ethers or PBDEs in all urban centers and coastal areas in the US. PBDEs used as a flame retardant in furniture, electronics, and other consumer goods since the 1970s, can be inhaled by humans and have made their way into the food stream. The chemicals are known hormone disruptors linked to impaired brain development, reproductive problems and tumors. Although California, Washington state, and the EU restrict some PBDEs, Renee Sharp, Senior Analyst with the environmental working group says all versions of the chemical should be banned.
"The Environmental protection agency just needs to phase out all forms of PBDE's immediately. Evidence are now saying that all forms of PBDEs are not only toxic, but they are also incredibly persistent and are showing up in so many places around the globe that we just can't wait."
The highest concentrations of PBDEs were found off the shores of New York, California, Florida and Lake Michigan. Africa Jones. Free Speech Radio News.
FEATURES
G20 moves forward on global spending in effort to stunt recession
It was a successful day for President Obama and his first appearance on the world stage, where he obtained agreement on his priorities. World leaders emerged from the four-hour-long G20 meeting in favor of $1 trillion in global spending to stimulate the world economy. Along with tighter regulations for global financial firms, world leaders hope these efforts will stave off a deeper recession.  FSRN's Leigh Ann Caldwell reports.
G20 protestors take to London's streets
London has been gripped by massive protests over the last two days – demonstrations have spread from the heart of the financial district to right outside the building where G20 leaders met. Naomi Fowler is in London.
New measure may allow banks to make up their own values on toxic assets
The Federal Accounting Standards Board has moved to grant big banks more flexibility when it comes to setting values on their toxic assets. Under the new measure, set by the federal watchdog that sets standards, banks can more easily self-determine how to use mark-to-market accounting. But investors say the new measure effectively allows banks to make up their own values and is a blow to integrity. Aura Bogado speaks with John Sakowicz, general partner at Templar Advisors, host of "The Truth about Money" on NPR-affiliate KZYX, and contributing editor at the North Bay Bohemian.
A look at alternative budgets on Capitol Hill
With the budget debate in Congress in full swing, some Democrats are following the Obama blueprint. But others are coming up with plans of their own. FSRN's Karen Miller takes a look at a couple of the alternative budgets being proposed.
Unemployed maquila workers on the border
Mexican manufacturing jobs have been hard hit by the economic crisis. That's especially true for the textile and garment industries that send about 95% of their exports to the US market. Mexico's National Textile Industry Chamber estimates that as many as 80,000 sector workers lost their jobs in 2008 – the group predicts an equally grim outcome for the first half of this year. But layoffs that have long been affecting garment workers along the Mexican border with Texas have now sparked some creative thinking among unemployed seamstresses, labor organizers and fair trade promoters. Shannon Young traveled to Piedras Negras to find out more.