July 6, 2009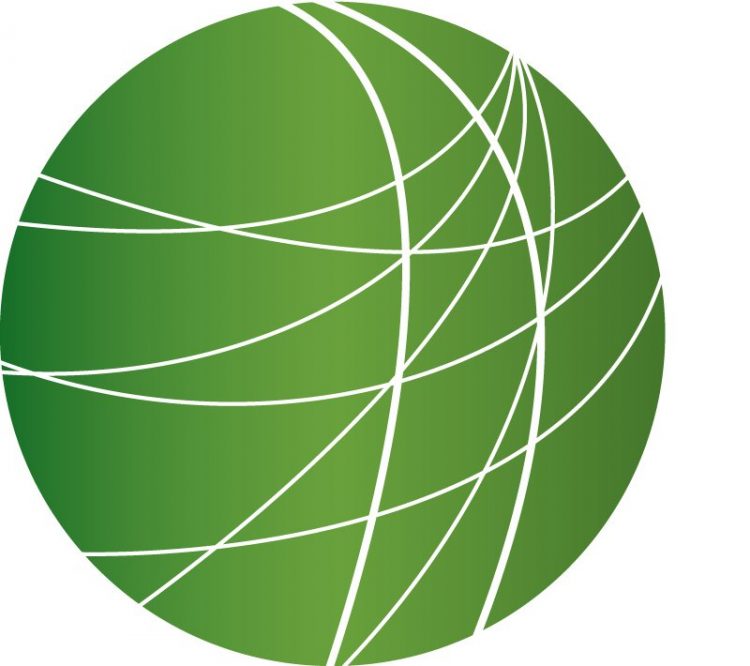 Honduran military bars ousted President from re-entering the country; four killed in protests
Scores dead after protests turn violent in China´s Xinjiang province
Obama negotiates weapons controls in Russia
State-run health care could be costly for low-income Americans
Three decades later, trial against former Black Panthers resumes
HEADLINES
Ex Gitmo Detainee says US to destroy evidence of torture
Former Guantanamo detainee Binyam Mohamed is launching a legal case to stop the US government from destroying evidence that he claims proveS he was tortured. From London, FSRN's Naomi Fowler reports.
Binyam Mohamed was released back to the UK from Guantanamo Bay without charge earlier this year and the US government considered the case closed. Under US law, evidence relating to dismissed cases must be automatically destroyed.  But Mohamed has consistently alleged he was tortured. He says one of the only pieces of evidence he knows of that proves it is a photo taken in 2006 after a severe beating from Guantanamo guards. The picture was apparently pinned to his door for identification purposes because he'd been beaten so badly it was difficult for the guards to identify him using his former photograph. The photo is vital for Binyam Mohamed's case against the US authorities for unlawful incarceration and abuse. It's currently held by the Pentagon. Lawyers for Mr Mohamed say the only way to preserve the image is to persuade the court to accept it as a court document. Naomi Fowler, FSRN, London.
Appeal expected in GM bankruptcy court ruling on asset sale
Lawyers say they'll appeal a bankruptcy judges ruling allowing General Motors to proceed with a sale of most of its assets.  In his ruling last night, U.S. Judge Robert Gerber said the move benefits GM, its employees, its creditors and the communities in which it operates. But consumer groups say that anyone with an auto accident claim – or any claim — against GM prior to the sale may be out of luck. Along with unions and some GM bondholders, they tried to block the sale saying that their interests were not adequately addressed.
Oil output from Niger Delta cut considerably following more attacks on facilities
Nigeria's oil industry is facing a major downturn as militants continue a spate of attacks on oil installations. For FSRN, Sam Olukoya reports from Lagos.
Nigeria's oil industry is facing a major downturn as militants continue a spate of attacks on oil installations. Sam Olukoya reports from Lagos. The militants say their latest attack was on Sunday at a Chevron facility that controls the flow of about 80 percent of the company's off shore crude to its loading platform. Chevron has yet to confirm the attack.  The militants also say they have attacked a chemical ship for disregarding their warning to oil, gas and chemical tankers to keep away from the Niger Delta region. They say they took part of the crew off the vessel at gunpoint – the remaining crew then moved the ship further offshore. The spate of attacks on strategic oil facilities is crippling Nigeria's oil exports. Most of the attacks are carried out by the main militant group, the Movement for Emancipation of the Niger Delta, MEND. The Anglo Dutch oil company Shell, has shut down its entire western operations in the Niger Delta. Chevron has likewise shut down its operations in parts of the region. – Hide quoted text – In the last six weeks multinational oil companies operating in the Niger Delta have been forced to cut their output – this brings Nigeria's daily oil output down to about 1.2 million barrels per day. Before MEND started its activities in 2005, Nigeria was producing 2.5 million barrels per day. The militants who are fighting for local control of the oil proceeds from the Niger Delta region say they will continue the attacks UNTIL their objectives are met. Sam Olukoya FSRN, Lagos.

Mid-term elections in Mexico reveal resurgence of PRI
In Mexico, mid-term congressional elections on Sunday were defined by widespread abstention and a strong showing for opposition parties. Daniel Hernandez reports from Mexico City.
The election was an unofficial progress report for conservative President Felipe Calderon. His P.A.N. party suffered losses in the lower Chamber of Deputies and the loss of governorships in otherwise reliably conservative states. Voters weary with persistent violence and economic troubles instead threw their support behind the resurgent P.R.I., which dominated Mexico under single-party rule for much of the 20th Century. In addition, about 6 percent of ballots were nullified in a protest vote, a signal that many Mexicans remain dissatisfied with their options. Jose Luis is among more than 50 percent of voters who simply stayed away from the polls.
"Yo no vote porque si yo voto por cualquier partido, son los mismos"
"I did not vote, because if I vote for whatever party, they're the same."
As the P.R.I. now claims victory, it will control the agenda in Congress until the next elections in 2012, when the party will seek to re-capture the Mexican presidency. Daniel Hernandez, FSRN, Mexico City.
Robert McNamara: 1916 – 2009
Former US Secretary of Defense Robert McNamara died this morning – he was 93. McNamara served in the Kennedy and Johnson administrations. He was also the president of Ford Motors and for more than a dozen years was the President of the World Bank. But it is in his role as primary architect of the Viet Nam War that will likely be most remembered — 3 to 4 million Vietnamese died in the conflict, as did more than 1.5 million Laotians and Cambodians, and more than 58,000 US soldiers.
FEATURES
Honduran military bars ousted President from re-entering the country; four killed in protests
Political tensions are increasing in the Central American nation of Honduras, after ousted President Manuel Zelaya was barred from landing at the Tegucigalpa International Airport by the Honduran military.
Just prior to the deposed President´s landing attempt, a large demonstration turned violent, as the Honduran military clashed with thousands of Zelaya supporters who had surrounded the Tegucigalpa Airport.
At least four people were killed in the incident, including including two juveniles, with each side blaming the other for the deaths.  FRSN´s Tim Russo reports from the capital city of Tegucigalpa.
Scores dead after protests turn violent in China´s Xinjiang province
Some 700,000 people have been forced to flee their homes in southern China, in order to escape floods. At least 75 people are believed to have died as a result of the flooding as heavy rains continue in several provinces.
Meanwhile at least 152 people died in northwest China this weekend after protests in Xinjiang province, turned violent. The protesters were Uighurs, an ethnic group that is a minority throughout China, but that has a large presence in the northwestern Xinjiang province. Unlike most of China´s population, Uighurs are predominantly Muslim and their language has Turkic roots.
Uighur groups say they were peacefully protesting the deaths of two Uighur factory workers who died last month in a brawl with workers from China´s Han majority. But the Chinese government says the protests and the subsequent violence have been orchestrated by "terrorist groups"  who want independence from China.
To understand more about the current situation and the ethnic tensions in Xinjiang, FSRN spoke to Sophie Richardson, the Asia advocacy director for Human Rights Watch.
Obama negotiates weapons controls in Russia
The chill in U-S – Russia relations may be thawing. President Obama is in Russia for a few days, negotiating arms control agreements and working toward better cooperation. The former cold war enemies have already reached some significant agreements.  FSRN'S Tanya Snyder has the story.
State-run health care could be costly for low-income Americans
The US Congress has returned from its July 4th holiday and health care is climbing to the top of the agenda as key committees are finalizing details of the proposals.  At the heart of the debate is a public option, a government run health insurance plan to cover the uninsured.  FSRN's Leigh Ann Caldwell reports that the public option could be costly for low to middle income people.
Three decades later, trial against former Black Panthers resumes
Six members of a group known as "the San Francisco Eight" – some of whom are former Black Panthers – are facing charges in a San Francisco Court today. In 1971 the San Francisco Eight were accused of killing a city police officer. Charges were dropped over three decades ago against three men, when a judge found that their confessions were obtained with torture methods.  FSRN'S Africa Jones Reports.