August 11, 2009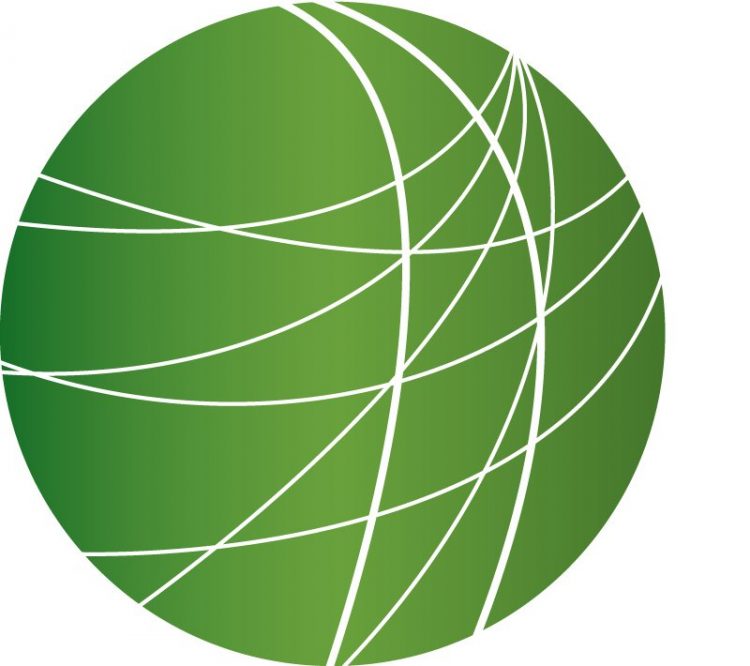 Healthcare reform could increase shortage of primary care doctors
Amidst violence and attacks on candidates Afghanistan prepares for August elections
Ruta Inka brings the world to the Andes mountains
Myanmar´s military junta condemns Aung San Suu Kyi to 18 more months of house arrest
HEADLINES
Two more human rights workers found dead in Chechnya
Two more human rights leaders have been found shot dead in Chechnya.  Armed men dressed in black kidnapped Zarema Sadulayeva and her husband, Alik Djabrailov from the office of Save the Generation, a Chechen charity that provides supports for survivors of the Russian wars in the separatist region. The couple was found in the trunk of a car in the capital, Grozny.  In July the most prominent rights worker in Chechnya, Natalya Estemirova, was kidnapped and killed execution style.   Human Rights Watch says it has become too dangerous for any humanitarian groups to operate in the region.  The Russian-backed government of Chechnya is widely suspected to be behind the killings.
New US drone attacks in Pakistan kill 14
In northwestern Pakistan today, a missile fired by a U.S. drone killed at least 14 people in the Waziristan agency. Last week a similar attack killed Taliban Chief Baitullah Mehsud in the same region, which intelligence officials say harbors numerous Taliban and Al-Qaida members.
Riots in Paris following death of teen lead to fears of wider unrest
In France, a suburb of Paris has seen two nights of rioting following the death of a young man on Sunday.   Today tensions are easing, but as Aidan O'Donnell reports, this is just the latest in a string of disturbances in poorer Paris neighborhoods.
According to the official autopsy, 18-year-old Yakou Sanogo died when his motocross bike hit a road barrier in the suburb of Bagnolet, just east of Paris.  But rumors quickly spread in the neighborhood that the police had been involved in the accident, prompting about 40 people to set fire to almost 30 cars and destroy other property. Ten buses of riot police were met by Molotov cocktails and other projectiles.
Today, French authorities launched an official inquiry, and both the police car allegedly involved in the accident and the bike will be examined.  An editorial in the French press today described the events as "a bad TV series" that has been seen several times before. This in reference to riots in 2007 and 2005 when pairs of young people died while being pursued by police.  Aidan O'Donnell, FSRN, Paris.

Palestinian election results: New faces abound in Fatah
Palestinian election results are rolling in in the West Bank.  Preliminary results show a major turnover in Fatah, the mainline Palestinian party.   President Mahmoud Abbas will remain in charge, but newcomers won 14 of 18 seats on the central committee.  These new members represent the reformers, or the young Fatah generation. One of the new members, Jibril Rajoub said the result was "a coup against a leadership that had monopolized the movement for a long time."
CA budget lawsuit strives to restore funding for social services
With state budgets slashed and the unemployment rate high, seventeen states now have to borrow money from the federal government to keep their unemployment insurance funds solvent – according to Pro Publica.  Michigan, the state with the highest unemployment rate has been forced to borrow $2.4 billion.  But cash-strapped California has the highest borrowing rate, coming in at $2.6 billion.  And the state's budget woes don't end there.  A lawsuit has been filed challenging last-minute cuts to health and welfare services. Africa Jones reports.
California Senate Leader Darrell Steinberg filed suit to reverse some cuts made to social services by Governor Arnold Schwarzenegger. After crafting a budget agreement with the state legislators, Schwarzenegger used a line item veto to cut an additional $500 million from child welfare, health and AIDS services. Steinberg said the cuts were a violation of the state constitution's separations of powers.
"We elected a governor, not an emperor. In making these line-item vetoes the governor forced punishing cuts on children, the disabled and patients that he couldn't win fairly at the bargaining table. And in doing so, he overstepped his constitutional authority."
Last week the Legislature's legal counsel issued an opinion that the governor's use of the line item veto on the budget exceeded his constitutional powers. According to the Los Angeles Times the state faces more than a dozen lawsuits over funding cuts of various programs. The Governor's office said the cuts were necessary and Schwarzenegger's vetoes would be vindicated in court.  Africa Jones, FSRN, Berkeley.
Judiciary Committee releases US attorney firing documents
And finally the House Judiciary Committee has released 5000 pages of official transcripts connected to the firing of US attorneys under the Bush Administration.   According to Committee Chair John Conyers, the documents show that White House officials were "deeply" involved in the firings and that one attorney in particular was fired because he "refused to use his office to help Republicans win elections."  FSRN will continue its coverage of this breaking story tomorrow.
FEATURES
Healthcare reform could increase shortage of primary care doctors
President Obama was on the defensive as he backed his health reform proposal today. He held a town hall meeting in Portsmouth, New Hampshire attempting to set the record straight on his proposals.
"There are legitimate concerns about the public option. I think it's a good idea but I understand some people just philosophically think that if you set up a public option that that will drive private insurers out. I think that´s a legitimate concern I disagree with it, but you know that´s a legitimate debate to have. But everyone understand though, the status quo is not working for you."
Protestors continued their vocal opposition, lining the streets outside the venue where President Obama spoke.
Meanwhile, in Washington DC, a conference on primary care addressed the shortage of primary care doctors in the US. As FSRN's Leigh Ann Caldwell reports, the shortages are long-standing and could be more severe if more people gain access to the health care system.

Amidst violence and attacks on candidates Afghanistan prepares for August elections
Three US troops and a Polish soldier fighting for NATO forces died in Afghanistan over the past three days, as NATO continues its efforts to uproot Taliban militants from Southern Afghanistan.
As the fighting continues, Afghanistan prepares for presidential and local council elections next week.  Today Afghan authorities announced plans to hire 10,000 tribesmen to secure polls in 21 Afghan provinces during next week´s elections. The tribesmen will not be armed by the government but they will carry their own weapons.
Several candidates have already been threatened by militants and there have been attacks against some campaign teams. FSRN'S Zubair Babarkhail has the story from Kabul.
Ruta Inka brings the world to the Andes mountains
An unusual expedition that began in Colombia last month will wrap up tomorrow in Ecuador.  Andean communities in South America are taking young people from all over the world to the Andes to raise awareness about the Inca people´s culture and history. FSRN´s Natalia Viana joined the Ruta Inka, as they passed through the Colombian highlands.
Myanmar´s military junta condemns Aung San Suu Kyi to 18 more months of house arrest
In Myanmar, also known as Burma, the military junta sentenced democracy movement leader Aung San Suu Kyi to 18 more months of house arrest.
Suu Kyi has been in detention for 13 of the past 20 years. Her latest trial began in May after an uninvited American activist swam more than a mile across a lake to Suu Kyi´s heavily guarded home in Rangoon.  The junta said because of the incident, Suu Kyi violated the terms of her house arrest.
Western governments and human rights groups harshly criticized the trial and today´s decision.  Amnesty International called it a "shameful" sentence and Secretary of State Hillary Clinton called for the release of Suu Kyi, the American John Yettaw and more than 2,000 political prisoners.
Lawyers for Suu Kyi filed a petition with the United Nations today, saying her continued detention is a violation of international law.  To learn more about the human rights situation in Burma and the politics behind Suu Kyi´s verdict, FSRN contacted Aung Zaw.  Mr Zaw is a Burmese journalist living in exile in Thailand, where he edits the news website Irawaddi.  He spoke to us about the reaction in Myanmar.
South American leaders concerned over US-Colombia military deal
FSRN recently reported on growing concerns in South America in response to US plans to use seven military bases in Colombia. The presidents of nine South American countries convened in Ecuador Monday to discuss the issue, but they were unable to reach a common response.
Monday´s meeting was part of a summit of the Union of South American Countries or UNASUR, an organization that oversees security issues in South America. Venezuela´s President Chavez was one of the most outspoken participants. He said the US military presence in Colombia could be used to launch attacks against Venezuela.
"This can generate a war.  The winds of war are beginning to blow in South America. It would be very painful for us to end up in a war, I would  go to war crying, but I would go because Venezuela has its dignity."
Venezuela and Bolivia sought a declaration to condemn Colombia for offering use of its bases to the United States.  But other countries refrained from much making such a statement. The South American leaders agreed to discuss this issue at a meeting in Argentina later this month.  Brazilian President Lula da Silva, went one step further.

"We think that at some moment UNASUR should invite the US government to hold a profound discussion about their relation with South America."
Colombia´s President Uribe did not attend Monday´s meeting because he said it focused solely on Colombia and failed to address broader security issues like drug trafficking and the growing arms trade in South America.  Uribe did send his Vice Minister of Foreign Affairs. Constanza Gomez defended Colombia´s decision to allow the US military to use bases in Colombia.

"There will not be US military bases in Colombia. We have not asked for them and the US is not planning to build them either. These bases will continue to be Colombian bases under the sovereignty and jurisdiction of the Colombian state."
Colombia says US equipment and personnel will be deployed to the bases to help fight drug trafficking.  The US currently uses a military base in Manta, Ecuador for such purposes. But its lease runs out in November and the contract was not renewed by the Ecuadorean government.