August 28, 2009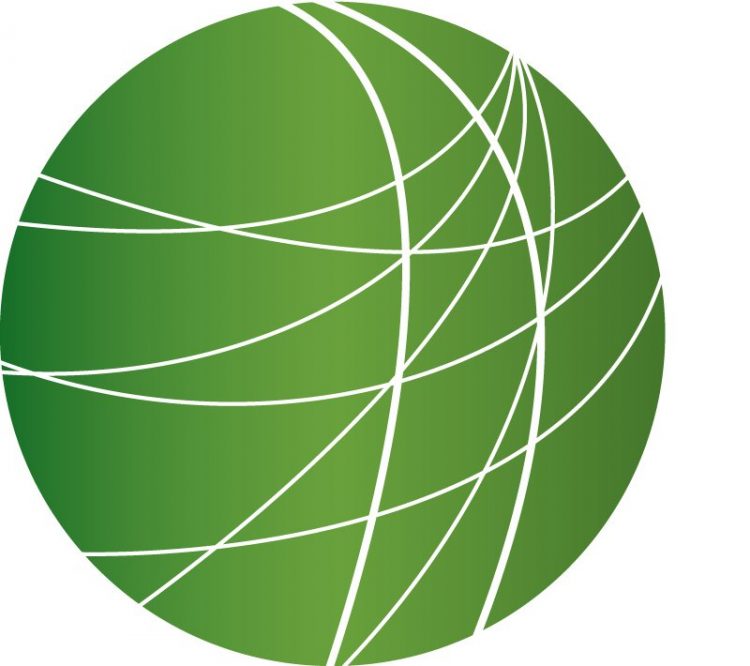 South American presidents debate US-Colombia military deal
Argentine farmers protest government export taxes
Change of guard expected in Japan´s parliamentary elections
Web extra: Change of guard in Japan's parliamentary elections long version
Pentagon profiles war reporters
Housing and redevelopment lagging as New Orleans commemorates Katrina anniversary
HEADLINES
Newly-released CIA memo details detainee hunger strike in Colorado
The Department of Justice released a memo this week indicating that hunger strikes are not just a Guantanamo occurrence – they also happened among suspected Al-Qaeda members at a supermax prison in Colorado.  The 2006 memo also illustrates some dubious methods by prison guards.  Sam Greenspan reports.
Although human rights groups had their suspicions, the memo provides the first proof that hunger strikes happened in at least one other detention center.  It also illuminates the manner in which guards endeavored to prevent prisoners from communicating with each other.  Security used white noise in prison hallways to drown out conversations, blindfolds, and solitary confinement.
David Remes is a Human Rights lawyer in Washington, DC, who is representing 19 prisoners at Guantanamo Bay.
"I'm not really sympathetic to the complaint that men had somehow found a way to communicate with each other, and that seems to be the ultimate point of the story – that no matter what you do, they'll be communications among prisoners."
The memo denies that the use of solitary confinement was intended as a form of sensory depravation.  Much of the document is still classified.  Sam Greenspan, FSRN, Washington

FL Governor appoints US Senate replacement
Florida Governor Charlie Crist has chosen a replacement for Republican US Senator Mel Martinez.  Governor Crist spoke to the press this morning in Tallahassee.
"I want you to know that I'm very happy for my friend and I'm extremely happy for my state.  Because I know that George LeMieux will serve as a US Senator in a way that will make all of us proud and grateful forever.  Ladies and Gentlemen, the next junior Senator, US Senator… George LeMieux."
Audio courtesy of WMNF Community radio in Tampa.  LeMieux is Governor Crist's former Chief of Staff.  Martinez, the first Cuba native elected to the Senate, announced his intention to step down at the beginning of the month.  Democrats are calling the selection a case of cronyism.  Governor Crist says he will run for the same Senate seat in 2010.

Environmental group sues to stop mountaintop removal mining
Environmental groups have filed a petition asking the U.S.  Supreme Court to review a recent decision on mountaintop removal mines.  Earthjustice and the Appalachian Center for the Economy and Environment object to the 4th circuit ruling that allows mining companies to get around provisions of the Clean Water Act – namely the dumping of mining waste into mountain streams.
In related news, two West Virginia protesters are into their 4th day of a tree-top vigil, aimed at stopping Massey Energy from blasting at a mountain top removal mine above a rural community.  Two members of their support crew have been arrested for trespassing.

ACLU sues to reinstate the Green Party in Arkansas
The ACLU is challenging the decertification of the Green Party as a viable political party in Arkansas.  FSRN's Malcolm Glover in Little Rock has the details.
In a lawsuit filed Thursday, the ACLU claims the decision by Arkansas Secretary of State Charlie Daniels violates state law and free speech rights.  The Green Party decertification stems from a state requirement that a political party must get at least three percent of the vote in the most recent gubernatorial or presidential election.  Rita Sklar is executive director of the ACLU of Arkansas.
"Not only do people who want to run for office have a first amendment right to get on the ballot, but voters have a right to be able to vote for people who express views that they agree with.  And if that's a member of the Democratic Party or the Republican or Green Party – Arkansans should be able to do that."
Sklar says while the Green Party's presidential candidate did not get three percent of the vote in Arkansas last year, candidates for other positions, including the party's candidate in the last US senate race, have earned more than 20 percent of the vote and deserve ballot access.  An attorney with the Secretary of State's office had no comment on the lawsuit.  Malcolm Glover.  FSRN.  Little Rock.
850 refugees pack Greek detention facility designed to hold 300
Conditions at an immigrant detainment facility on the Greek Island of Lesbos are deplorable, according to UN refugee agency staff who visited the island earlier this week.  The UNHCR says the facility is designed to hold approximately 300 people, but it currently houses more than 850, mostly from Afghanistan.  Spokesperson Andrej Mahecic says the condition of the center is unacceptable.
"One room houses over 150 women and 50 babies, many suffering from illness related to the cramped and unsanitary conditions of the center."
Of the 850 detainees, 200 are unaccompanied children.  The Greek government says the children will be transferred to special centers by the end of the month.
North and South Korea agree to allow cross-border family reunions
Today, North and South Korea agreed to allow families separated by the border to reunite.  After three days of talks, Red Cross committees from both countries have agreed that reunions will be held in North Korea over the next two months.  These will be the first cross-border family meetings since relations broke down between the two countries in 2007.
August deadliest month on record for US troops in Afghanistan
And finally, August has become the deadliest month for US soldiers in Afghanistan since the US invasion nearly 8 years ago.  A soldier killed today in a roadside bomb is the 46th member of the US military to die.  In July 45 US soldiers were killed.
FEATURES
South American presidents debate US-Colombia military deal
South American presidents are meeting in Argentina to debate a controversial military agreement between Colombia and the United States.
The agreement would allow the US armed forces to use at least seven military bases on Colombian soil.  Colombia and the State Department say US forces will use the bases to conduct anti-drug trafficking operations.
But some South American presidents say the bases could be used to spy on Colombia´s neighbors or to launch attacks against regimes that are unfavorable to US policies. Venezuela´s President Chavez once again expressed his fears about the deal, quoting a document from the US Military´s Air Mobility Command.
"Recently the US Southern Command has taken interest in using a location of the South American continent, that could be used for anti-drug trafficking operations or for mobility operations.   The US Southern Command has identified the Palanquero air force base in Colombia, as a cooperation security location.  Provided there is adequate fuel supplies a CS-17 plane should cover the whole continent from this location, except for the southern tip of Chile and Argentina."
But not all agreed with Chavez. Peruvian President Alan Garcia said this document wasn't sufficient proof the US planned to launch attacks from Colombian locations. Colombia´s President, Alvaro Uribe, showed his colleagues pictures of victims of the FARC guerrillas, who finance their activities with drug trafficking.  In an emotional tone, Uribe said South American countries should show more solidarity with Colombia in its fight against drug traffickers and guerrilla groups.
"We´re talking about fighting a threat that has caused much blood shed in Colombian society. This is not simply a theoretical debate on sovereignty or judicial rights.  Europe, Canada and the US have declared these are terrorist groups and it makes us very uneasy to see that Latin American countries have not done the same."
The US-Colombia military agreement comes as several South American nations are increasing arms purchases and reaching military agreements with foreign powers like Russia and the EU.
Argentine farmers protest government export taxes
Farmers in Argentina are holding a nation-wide strike against the government´s agricultural policies. FSRN´s Marie Trigona has more from Buenos Aires.
Change of guard expected in Japan´s parliamentary elections
Japan is holding parliamentary elections this Sunday. Prime Minister Taro Aso is running for re-election; his party, the Liberal Democratic Party has ruled the country for the past 50 years through coalitions or outright majorities in parliament.
But the Liberal Democratic Party or LDP, is likely to lose its grip on power  to the Democratic Party of Japan, a center-left group that´s set to win a substantial majority of the seats in the powerful lower house of the Japanese legislature. Japan is slowly recovering from a recession and both parties have different ideas on how to generate more employment and how to restart the country´s once powerful economy.
Analysts say that economic policies aside, the Democratic Party of Japan´s likely takeover is a significant development in Japanese history after half a century of LDP rule. FSRN spoke to Professor Jeff Kingston, the director of Asian Studies at Temple University Japan.

Pentagon profiles war reporters
Critics are reacting to news that the Pentagon is keeping tabs on reporters covering the wars in Iraq and Afghanistan. The military has contracted a company that evaluates reporters' coverage of military operations. But some say these profiles are being used to determine which reporters get access to the front lines and which don't. Tanya Snyder reports.
Housing and redevelopment lagging as New Orleans commemorates Katrina anniversary
New Orleans will commemorate the fourth anniversary of Hurricane Katrina on Saturday.  Local newspapers report an increase in small businesses opening and the city´s tourism is on the rebound, figures are up from last year, with hotel occupancy at 65 percent in July.
Despite some signs of recovery, rebuilding efforts are still incomplete.  Human rights observers in the United States and abroad continue to raise concerns about the US government's approach to housing and redevelopment. From New Orleans, FSRN's Sacajawea Hall reports.
Martin Luther King´s "I Have a Dream" speech turns 46
Today marks the 46th anniversary of the March on Washington for Jobs and Freedom  and the first anniversary of this march during which the United States has a black president. On August 28th 1963, an estimated two to three hundred thousand people marched from the Washington Monument to the Lincoln Memorial. It was here that Martin Luther King Jr delivered the historic  "I Have a Dream" speech.