Newscast for Friday, January 14, 2011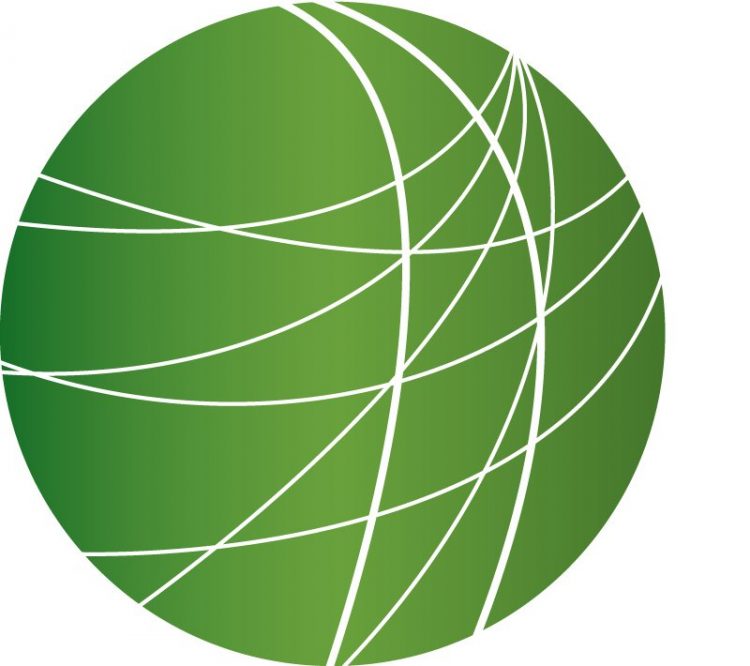 Tunisia's President flees the country as demonstrations continue
Opposition activists in Honduras voice concern over political repression and violence
Hate speech following Arizona's mass shooting and assassination attempt
Connecticut's school reforms aim to transform education in New Haven
HEADLINES
Brazilian flood deaths top 500
Rescue efforts in Brazil continue today after flooding and landslides devastated homes north of the capital.  The death toll from the natural disaster has now topped 500.  Rescue attempts have been hampered by the commencement of more rain, which is expected to continue all weekend.  This is the worst flood, in terms of lives lost, to hit Brazil since 1968, according to the International Disaster Database.  Funerals for the dead have already begun in the affected areas.  Thousands are currently homeless.
Sudan independence election drawing to close
Weeklong elections are coming to an end in South Sudan, where residents are deciding whether to become an independent nation.  The referendum is the result of a peace deal brokered more than 5 years ago that ended decades of civil war in the African nation.
"This is the moment we were waiting for.  We didn't want to kill each other, we just wanted to have our say.  But we were not given our chance, so today is very important because we are saying it… anybody can see."
Tomorrow is the final day of polling.  The voting has been monitored by several international observers, including Tanzanian President Benjamine Mkapa.
"So far, from all the reports we have received and what we have seen ourselves in a number of states, the process has gone remarkably well.  Attendance has been high.  Security has been assured but unobtrusive.  Ballot papers have been adequate and the results, I believe, should be coming in early next week."
Today the ruling government in Khartoum reaffirmed it would accept the result of the referendum.
World's 3rd smallest nation under emergency rule after protest
The tiny Pacific island nation of Tuvalu is under a state of emergency, after a protest group of about 50 marched, demanding the resignation of the Finance Minister.  The Guardian reports the emergency decree, which prohibits gatherings of more than 10 people, will likely end by mid next week.  At about 11,000 people, Tuvalu is one of the least populous countries in the world.
Republican National Committee could oust Michael Steele
Republican National Committee members are electing new leadership today at their winter meeting in Maryland.  Current Chair Michael Steele, the first African-American to hold the position, has come under increasing scrutiny and is facing a stiff challenge.  The front-runner is Wisconsin GOP leader Reince Priebus, who has garnered the most national committee support going in.  But several other candidates are under consideration as well, including Saul Anuzis, Maria Cino, and…
"Madam Chair, we have an opportunity to make history today by electing a woman to chair the RNC.  I therefore rise to enthusiastically second the nomination of Ann Wagner to chair the RNC."
Wagner is a former RNC co-Chair. After a second round of voting, Priebus leads, but does not have the majority.  Steele is running second. Results of the voting will likely not be finalized until late Friday night.
FEATURES
Tunisia's President flees the country as demonstrations continue
In Tunisia, unrest continues after as many as 5000 anti-government protesters gathered before the Interior Ministry in the capital Tunis. Overnight 12 people were killed in clashes with security forces. Video posted by AFP show riot police beating protesters with batons, as well as several demonstrators throwing objects.  According to witnesses who spoke to Reuters, police opened fire on groups of protesting youth.
Today, President Zine El Abidine Ben Ali  responded to the demonstrators by dissolving the government and calling for fresh parliamentary elections in six months.  Calls continue for the resignation of the President, even though he has promised to step down within three years.  One protester, who spoke to Al Jazeera, voices skepticism of that promise.
"We do not trust that the President will keep his word.  We do not trust that his family will be judged.  We want coalition government or we want another government and we want him to leave now."
This afternoon President Ben Ali fled the country, and now control is in the hands of Tunisian Prime Minister Mohamed Ghannouchi, who made the announcement today on Tunisian state TV.  In the address, Ghannouchi said that he vows to respect the constitution and implement the political, economic and social reforms announced by the government.  He also said he would rule in consultation with all political sides.  But he did indicate the transfer of power is temporary.
UN Secretary General Ban Ki Moon said today that the UN has not decided to move forward with an inquiry to the deaths of protesters at police hands, but that he and the Security Council are monitoring the situation.
"Now I'm saddened by the loss of life and call again for restraint in the use of force and full respect for freedom of expression and association.  The political situation is developing fast and every effort must be made by all concerned parties to establish dialog and resolve problems peacefully to prevent the further loss, violence and escalations."
The government has also issued a state of emergency and curfew, but several on-the-ground sources indicate that there are still protesters in the streets of the capital.
Opposition activists in Honduras voice concern over political repression and violence
Lawmakers in Honduras have given preliminary approval to a new measure on referendums that could lead to changes in term limits for politicians. The constitution currently prohibits referendums that would change the current one-term limit for presidents.  The move comes amid ongoing political and civil unrest, including the arrest and killing of journalists and detention of political activists. Dana Frank is professor of history at the University of California at Santa Cruz specializing in Honduras. She's just returned from the country.
Hate speech following Arizona's mass shooting and assassination attempt
Thousands of friends, family and colleagues of US District Judge John Roll gathered in Tucson today for his funeral. The federal judge was one of six killed in last Saturday's shooting and assassination attempt. Mourners gathered at the same church where yesterday's service for 9-year-old Christina Green took place. More memorials are expected next week.
This mass shooting has prompted more debate and discussion about the impact of hate speech. Following the shooting, Pima County Sheriff Clarence Dupnik expressed concern over the impact of violent rhetoric in US discourse.
"I think it's time as a country day that we need to do a little soul searching, because it's the vitriolic rhetoric that we hear day in day out from people in the radio business and some people in the tv business and what we see on tv and how our youngsters are being raised, that this has not become the nice United States of America that most of us grew up in."
Dupnik called Arizona a "mecca for prejudice and bigotry." The Real News Network spoke to residents about this characterization – and their reactions to the tragic event.
When Congress returns to business next week, some lawmakers say they intend to introduce bills that will respond to the Tucson shooting. Pennsylvania Congress member Robert Brady wants to prohibit language or images that threaten federal lawmakers. And New York's Congress member Louise Slaughter is looking into FCC oversight of incendiary language on the airwaves. For more on the topic, KPFA's Mitch Jesserich spoke to Alex Nogales, President of the National Hispanic Media Coalition and Michael Macleod-Ball, the ACLU's chief legislative and policy counsel.
Connecticut's school reforms aim to transform education in New Haven
In New Haven, Connecticut, All 1,600 public school teachers received preliminary evaluations this week. And for the first time, the school system is using student performance as part of the evaluation. This is the latest development in a school reform plan that has drawn national attention. Last year school officials and teachers formed a partnership with the local teachers union to reform the schools and transform a struggling system that serves a mostly poor, minority population. Under the new reforms, the city wants to dramatically lower dropout rates and close the achievement gap within five years. Melinda Tuhus reports.