Newscast for Monday, January 17, 2011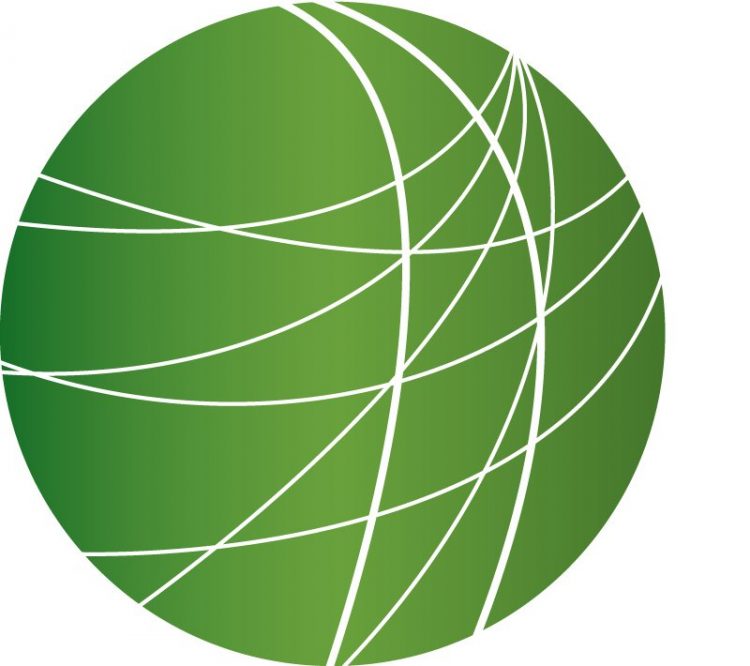 Floods in Brazil, Sri Lanka and Australia cause more devastation
Tunisia forms another government as protests continue
Voting ends in South Sudan's independence referendum
US military veteran faces possible deportation to Pakistan
Martin Luther King Day commemorated in Florida with a discussion of race
An excerpt from Martin Luther King's 1967 "Beyond Vietnam" speech
HEADLINES
Congresswoman Giffords continues to improve but still does not speak
Arizona Congresswoman Gabby Giffords continues to improve – doctors upgraded her status from critical to serious. Congresswoman Giffords has had cranial surgery to ease pressure on her eye socket, and her breathing and feeding tubes have been reset. There's no word yet on how her vision will be affected, and she is not yet trying to speak. Doctor Randy Grant:
"The tracheostomy that we have in place now does not allow her to get air past her vocal chords, she cannot vocalize, but she certainly could mouth words or something like that when she is ready to do that."
Giffords was shot in the head last week in Tuscon. Six people died in the attack – 13 were hurt. Funeral services were held for one of the victims yesterday – Dorwin Stoddard was shot in the head as he shielded his wife from the attack. And another victim of the rampage was admitted to the hospital for psychiatric evaluation after he threatened the co-founder of the Tucson Tea party over the weekend.
Electricity showdown in Iraq: Kirkuk says it won't give Baghdad its electricity anymore
Power shortages are set to increase in Baghdad, after a local Governor ordered that electricity generated in his province will no longer be diverted to the Iraqi capital. Residents in Kirkuk have struggled with only three hours of power each day, while electricity created at a power plant nearby was channeled to Baghdad. Negotiations at Iraq's Electricity Ministry failed to resolve the matter, and local residents began to protest.
No fly list blocks Kuwait's deportation of US teen
An American teenager detained in Kuwait was blocked from leaving the country because he is on a no-fly list. According to the Council on American Islamic Relations, immigration officials in Kuwait told Gulet Mohamed's brother to buy him a ticket home – but he was not allowed to board the plane.
Baby Doc Duvalier returns to Haiti
The ex-Dictator of Haiti returned to the island nation yesterday, after 25 years in exile. Jean-Claude "Baby Doc" Duvalier arrived on Sunday, saying he wants to help rebuild the nation; human rights groups called for his arrest on human rights violations. According to Human Rights Watch, thousands were killed or tortured during his regime, and millions in public money disappeared.
Patrice Lumumba assassinated Jan. 17, 1961
50 years ago today the democratically elected prime Minister of the Congo – Patrice Lumumba – was assassinated. It is widely believed that both the US and Belgium sought his murder.
"We have known ironies, blows that we endured morning, noon and evening because we are Negroes. A Black was always addressed in the casual form, not certainly as a friend but because the respectful form was reserved for Whites."
Known as the father of the Congolese independence movement, Lumumba moved to nationalize the central African nation's natural resources. In 2002, Belgium apologized to the Congolese people, and admitted a "moral responsibility" for his death.
FEATURES
Floods in Brazil, Sri Lanka and Australia cause more devastation
Floods in three parts of the world continue to bring devastation. In Brazil, more rain today hindered rescue efforts and the death toll continues to climb. Authorities say at least 640 are dead and more than 100 others are still missing. One survivor recounts his experience to the BBC:
"My house collapsed entirely. I was able to rescue my daughter, my mother-in-law, my wife. And then I looked for a further place to stand – but I could only hear everything falling downhill behind us. But God had his hand over us and nothing happened."
Doctors are providing medical care at a field hospital in Nova Friburgo, not far from Rio de Janeiro. Dr. Carlos Mesquita explains the scope of care they are trying deliver to hundreds of wounded people:
"We are offering medical care, pediatric care, and surgeries."
He adds that they are also taking preventive measures against water-borne diseases. More rain is expected, and the risk of further mudslides remains high. Brazil has set aside almost 500 million dollars for emergency aid.
In Sri Lanka, tension is high as more than 50,000 people are still in evacuation camps after floods there peaked last week. Protests broke out today, where survivors say that relief supplies are being delivered along political lines – not to those in the greatest need. And authorities warn that food prices may skyrocket after much of the nation's vegetable and rice crops in the north and east of the country were destroyed.
And in Australia, a seven year old boy disappeared in a flooded river today in the southeast, where residents are awaiting the arrival of flood waters and preparing as best they can. To the north, in Queensland, cleanup efforts continue – Brisbane Mayor Campbell Newman remains worried about those still missing:
"We are concerned, sadly, about the potential for people to be found who may have died. We are concerned as well that there might be elderly people or other people who have had literally had almost a mental, nervous breakdown."
As many as 20 more communities face flooding in the next few days in what Australian Treasurer Wayne Swan says will likely be in economic terms the costliest disaster in Australian history.
Tunisia forms another government as protests continue
Tunisia's interim leaders announced a new government today that includes some members of the opposition, but maintains many ministers from the old regime. The country remains in a state of emergency after popular protests culminated with President Zine al-Abidine Ben Ali fleeing the country.  Violence continued over the weekend, and some protests took place today.  For more we go to translator Sergio Altuna, originally from Spain, who's been living in Tunis for six months and has been taking part in the protests.
Voting ends in South Sudan's independence referendum
In Sudan, voting ended over the weekend in a referendum that will likely split North and South Sudan into two countries.  Voting was mainly peaceful except for fighting in the contested region of Abyei, where up to 38 people have died in clashes this month.  War between the North and South has killed about 2 million people, according to the UN.  That fighting ended with a peace agreement in 1995.  Now, the UN says, the referendum has gone remarkably well.  Election observers from the European Union and Arab League among others have endorsed the poll.  Results however won't be finalized for weeks, and there are still issues to be worked out through negotiations between North and South Sudan, including water and oil rights. For more, UN Radio's Reem Abaza spoke with the Chair of the UN Secretary General's panel for the vote in Sudan, former President of Tanzania, Benjamin Mkapa.
US military veteran faces possible deportation to Pakistan
A US veteran and his supporters are fighting his possible deportation to Pakistan. Washington state resident Muhammad Zahid Chaudry came to the US legally in the 1990s and has been married to a US citizen for the last decade. He first applied for citizenship through the military naturalization program in 2003 and then again in 2004. Chaudry and his wife Ann recently spoke to KEXP about the difficulties in applying for citizenship.
Chaudry: Before I was only legal from (inaudible) and I could live here forever but they were just, you know, delaying, using delaying tactics, not to give me my citizenship, but I was not in a deportation proceedings but now they have tightened up several notches and said 'Okay! Now because you did that, you know, you're trying to bring it to our attention or other people's attention', they put us I deportation proceedings, can you believe that? Ann: And we say 'us' in deportation proceedings because I didn't get married to live apart from so if Zahid is deported I am deported basically as well.
US immigration officials say Chaudry should be deported for misrepresenting himself and for a fraud conviction when he lived in Australia, but Chaudry says he has never violated any US laws and was honest on his applications.
Chaudry: I mean we've been told so many lies it is just amazing, one time in the immigration office in Neeagama [phonetic spelling] we were told they lost our file, what happened hon?
Ann: And then the officer dropped this big, thick file on the table and we said, 'Well that's our file, you just told us that was lost.' He said,"Yeah what are you going to do about it.'  He had a really nasty attitude about the whole thing.  And they lost our original 2003 application for citizenship as well, so it just continues on, on and on.
Chaudry was honorably discharged after sustaining injuries during combat training.  He currently uses a wheelchair. His supporters point to his four military awards and thousands of hours of community service work for the local fire department, the Red Cross and Habitat for Humanity. Many are concerned he'll be targeted by militants for his US military service if he's deported to Pakistan.
At a hearing last week, a judge delayed immigration proceedings until April due to problems between Chaudry and his lawyer. Chaudry is also challenging a court ruling upholding the US government's decision to deny him citizenship.
Martin Luther King Day commemorated in Florida with a discussion of race
Today is Martin Luther King Day and to mark the occasion, community members in Florida recently gathered to discuss the issue of race in the 21st century. The workshop was sponsored by Unitarian Universalists of Clearwater, as part of a series of events to commemorate and celebrate Martin Luther King. FSRN's Zack Baddorf, who generously donated this story, was at the workshop and files this report.
An excerpt from Martin Luther King's 1967 'Beyond Vietnam' speech
In April 1967 Dr. King gave a speech outlining his opposition to the Vietnam war. Since the US started the wars in Iraq and Afghanistan, many have gone back to this speech for its relevant messages.  We  play an excerpt from that speech, delivered at New York's Riverside Church, one year before King was assassinated.