Newscast for Thursday, January 20, 2011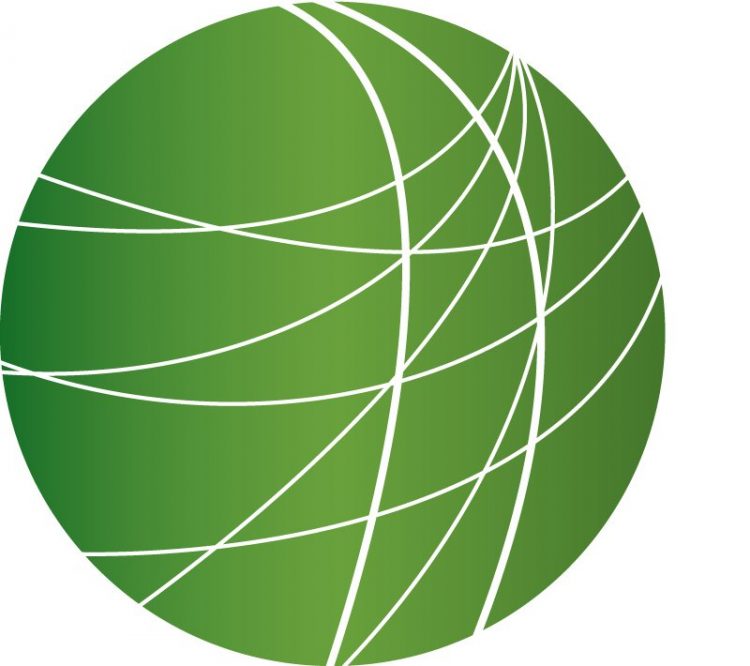 First Duvalier, now Haiti's former President Aristide says he's ready to come home too
Tunisia's interim government holds its first cabinet meeting as protests continue
A new security agreement in the oil rich Sudanese region of Abyei
Suicides in the US military up by 25%
US debt and Republican efforts to roll back spending
HEADLINES
House moves to replace health care reform
The House of Representatives successfully passed the second part of their anti-health care reform agenda. One day after every Republican and three Democrats passed a repeal of the law, they started the process of replacing it. The measure directs House legislative committees to begin hearings on alternative ways to reduce the cost of health care and insure more Americans.
One committee already got started. Texas Republican Lamar Smith, chair of the Judiciary Committee, inaugurated his chairmanship with a hearing on malpractice reform.
"As the USA Today editorial concluded, one glaring omission from the health care law was the significant tort reform which was opposed by trial lawyers."
It is unlikely the repeal will pass the Senate. But Republican Leader Mitch McConnell said he would attempt to force a vote on the measure.
Hu pressed on human rights
China President Hu Jintao continued his visit to Washington with meetings with Congressional leaders. In statements, Speaker John Boehner and Democratic Leader Nancy Pelosi both said they pressed Hu on human rights. During a press conference with President Obama Wednesday, Hu said China needs to do more on human rights. Though, the BBC is reporting a media black out of the issue in China. Hu is leaving DC today and traveling to Chicago to meet with business leaders before heading back to China.
South and North Korea agree to talks
South and North Korea have agreed to high level talks. It's a pivotal step in a relationship that reached the boiling point after North Korea attacked a border island, killing 4 South Koreans.
Iraq's deadly bombings
At least 50 people have been killed in suicide attacks in Iraq and many more have been injured. The bombers targeted Shia pilgrims celebrating a religious ceremony in the city of Karbala. The annual festival has become a likely target for sectarian attacks as millions travel to the city each year.
Giffords transferred to rehabilitation
Congresswoman Gabrielle Giffords' recovery is progressing and she will be transferred to a rehabilitation center in Houston Friday to be near her husband, an astronaut, who is preparing for his next space flight.  Dr. Michael Lemole:
"She is beginning to stand with assistance, she's scrolling through an iPad. These are all fantastic advancements forward. They do indicate higher cognitive function, but I do want to caution she has a long road ahead of her."
Accused shooter Jared Loughner has been indicted for attempted murder for the shootings of Giffords and two aids. The prosecutor says more charges are likely.
Wal-Mart announces nutrition plan
With the support of nutrition advocate and First Lady Michelle Obama, Walmart has launched a healthy foods campaign. The store announced a plan urging food companies like Kraft and ConAgra to reduce sugar and sodium in its foods and eliminate trans fats. The chain mega store made the announcement on the grounds of a controversial future Walmart in a low income neighborhood in Washington, DC.  Wal Mart plans to open more stores in poor urban areas where fresh food is scarce.
Chicago cop sentenced
Sentencing for John Burge, a Chicago cop, accused of torturing suspected criminals could be handed down as early today. Burge was never convicted of torture because the statute of limitations expired, but was convicted of lying to a grand jury under oath.
FEATURES
First Duvalier, now Haiti's former President Aristide says he's ready to come home too
Deposed Haitian President Bertrand Aristide says he is ready to return to the country, and wants to serve his people as a quote "simple citizen in the field of education." In a statement circulated online, Aristide also said he seeks to return for medical reasons, following multiple eye surgeries in South Africa. This follows exiled dictator Jean-Claude Duvalier's surprise reappearance in Haiti last Sunday. Prosecutors questioned, then charged him with corruption and embezzlement, but he remains free. Civilians have also filed suits charging Duvalier with human rights abuses.
Aristide's supporters question why a dictator can return to the country, but a democratically-elected president can't. Aristide himself has accused the US government of orchestrating his removal from power. At a briefing Tuesday in Washington, State Department spokesperson PJ Crowley responded to whether the US would object to Aristide returning to Haiti.
"We are focused on the many challenges that Haiti currently faces from public health to reconstruction to an ongoing election process. Haiti does not need, at this point, any more burdens."
Haiti remains in turmoil, still grappling with reconstruction and inadequate housing, one year about the devastating earthquake. The Cholera death toll continues to climb, with nearly 3900 casualties since the outbreak started last October.
The UN Security Council met today to discuss these issues. UN Emergency Relief Coordinator Valerie Amos indicated that reconstruction will take years.  Haitians are also waiting for a second round of Presidential elections. This week Haiti's Provisional Electoral Council questioned a tally from the Organization of American States that found musician Michel Martelly should be included in the run-off while ruling party candidate Jude Celestin is excluded. The Center for Economic and Policy Research has disputed the methodology used by the OAS verification mission, saying it "did not establish any legal, statistical, or other logical basis for its conclusions." Runoff elections scheduled for January 16 were canceled and a new date has not been announced.
Tunisia's interim government holds its first cabinet meeting as protests continue
In Tunisia today an interim government is holding its first cabinet meeting nearly a week after popular protests caused former President Ben Ali to flee the country.   The meeting comes during another day of demonstrations in the capital Tunis. In BBC footage, soldiers fire warning shots into the air as protesters crowd the gates of the former ruling party's headquarters.  Many Tunisians want a new government with no links to the former regime.  As the crowd chants, an old man among them holding two orange flowers outstretches his arm towards the soldiers.  For more analysis on Tunisia and regional politics we go to Stephen Zunes is a Professor of Politics & International Studies and Chairs the Middle Eastern Studies Program at the University of San Francisco.
A new security agreement in the oil rich Sudanese region of Abyei
In south Sudan, where preliminary results in the referendum show overwhelming victory for independence from the north, the UN Security Council has praised the vote, saying the people have expressed their will freely.  But there are still mutual, north-south issues to resolve – like the oil rich region of Abyei that straddles their border.   Abyei is expected to hold a separate referendum to decide which part of Sudan it joins and the north and south recently signed a security agreement that permits joint patrols in Abyei. But the freedom of migration of its residents remains an issue.  To find out more, UN Radio's Gerry Adams spoke with Kouider Zerrouk, Spokesperson for the UN Mission in Sudan.
Suicides in the US military up by 25%
Military suicides continue to reach record levels.  According to the Defense Department, 343 soldiers, Army civilians, and family members committed suicide in 2010, a 25% increase from the previous year. Army Vice Chief of Staff Gen. Peter Chiarelli:
"I can assure you this remains a top priority, and we're working very, very hard to get at this unique challenge by working with employers of Guard and Reserve soldiers and the private sector to mitigate economic stress on reserve component soldiers, by educating soldiers and the public about the overuse and abuse of prescription drugs, by improving families' awareness of and access to training and resources, and by enhancing the quality and access to medical care, telehealth and telemedicine options and counseling services."
Despite the statistics, active duty military suicides are seeing a slight decrease. Officials say programs and policy changes have helped.  In addition to mental health and prevention programs, Chiarelli says "dwell time" or length between deployments is a key factor:
"I really believe, when we put more time between deployments that is going to be a huge factor in helping us get at a lot of these problems.  I really believe that dwell is one of the things we've got to look at.  And it has an impact on all kinds of problems — not just suicides, but, you know, all the things that fall short of suicide, from relationship issues to drug and alcohol abuse to all those — high-risk behavior.  To all of those things, the more time we can get between deployments, the better off we're going to be.  But you don't experience that until you've experienced it, not just when the calendar says, 'Okay, you're going to be home for two years.'"
Military officials said most of the suicides are men, and that half of the Army National Guard suicides were people who had never deployed, a sector of the military that has access to fewer resources for help.
The Army runs a 24-hour hotline for soldiers and their family members at 1-800-273-TALK and more information is available at suicidepreventionlifeline.org . A list of all the Army's programs and resources is available at preventsuicide.army.mil.
US debt and Republican efforts to roll back spending
Republicans in House are moving to roll back discretionary spending levels to what they were in 2008 or even lower. Mitch Jeserich, host of KPFA's Letters and Politics, spoke with economist Josh Bivens, with the Economic Policy Institute about developments in the budgetary process – and about the "debt ceiling." Whether it will be raised and what's at stake.