Newscast for Friday, January 21, 2011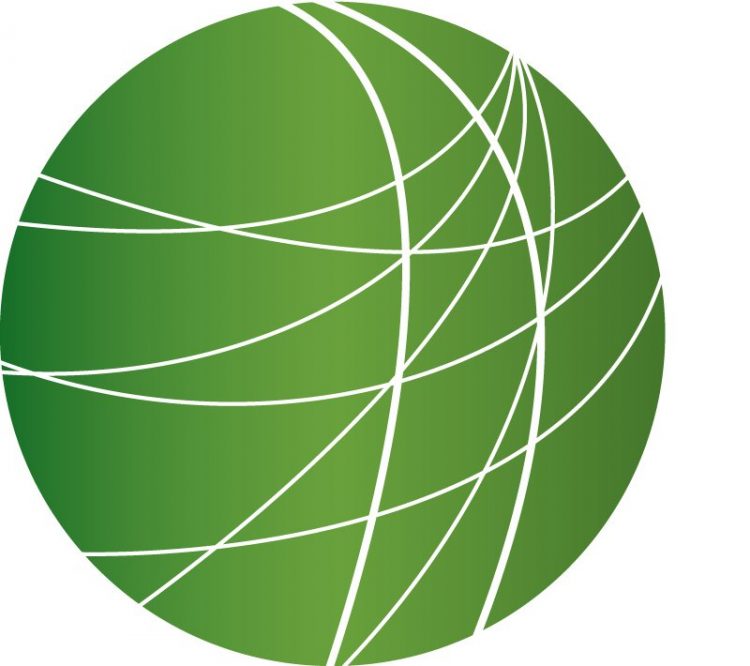 US Revokes Visas of Top Haitian Officials
Obama Appoints Business Leader to Economic Panel
Groups Attempt To Reverse Citizens United
DRC Arrests Soldiers For Rape
HEADLINES
US teen returns home after detention in Kuwait
Gulet Mohamed, the Virginia teen who was stranded in Kuwait after being placed on the US no-fly list, is back in the country today.  He flew into a DC airport this morning and was reunited with his family.  Mohamed's lawyers say he was detained and beaten by the Kuwaiti government on orders from the US, under suspicion of connection with terrorist organizations.  He spoke to reporters today at the airport.
"There's still probably other people out there that are being tortured like I was. And my voice has been heard, but their voices are not being heard. I can say this, I was told by an FBI agent that I could have been in the hole for six months and no one would have knew anything about me.  So there's other Muslims or either non-Muslims that are still being tortured, and are being put on no-fly lists and not being charged with anything."
Mohamed's family says the teen had traveled to Yemen, Somalia and Kuwait to visit family and to study Islam.
Groups claim police suppressing media coverage of Puerto Rico education protests
Education protests have swelled once again this week in Puerto Rico, where students angered by increased tuition rates clashed with police.  Students claim the $800 rise in tuition will limit access to education.  Video of yesterday's protests posted by Puerto Rico Indy Media shows dozens of students at the University of Puerto Rico staging a sit in.  They lined the concrete at three different campus gates, linking their arms, as police moved in and forcibly removed them.  Police are shown taking protesters away in vans.
The Puerto Rico Journalist and Photojournalists Associations have released a joint statement condemning police actions towards media professionals trying to cover the education protests. According to the communiqué, police have kicked cameras and forbidden members of the media from going onto campus.
Thousands of Dutch students march to protest education cuts
Across the globe in the Netherlands, as many as 15,000 students and professors protested in The Hague.  They're angry about a government proposal to charge $4000 more per year to students who take longer than 4 years to compete a 3-year university degree. Universities would also be docked funding for every student who doesn't complete their degrees on time.
Official warns conditions in Cote d'Ivoire ripe for genocide
A UN official warns that conditions are ripe for genocide in the West African nation of Cote d'Ivoire. There, President Laruent Gbagbo still refuses to step down, despite having lost national elections last year. Special Representative Edward Luck says he's particularly concerned that state media has been encouraging violence.
"There's a lot of radio announcements that tend to sow dissent among the people…. That tend to suggest that people of one group favors one candidate, people of another group favor another candidate.  And it's very dangerous when the politics within a country begin to divide along ethnic or religious lines."
In addition Luck says he has received reports of arms being imported into Cote d'Ivoire and being distributed to youth groups that may not be willing to exercise restraint.
FEATURES
US revokes visas of top Haitian officials
Haiti has ended a tumultuous week – the postponement of runoff presidential elections, the return of former dictator Jean Claude "Baby Doc" Duvalier, and the desire of another former leader, Jean-Bertrand Aristide to also return.  Amnesty International says Haitian authorities are investigating if Duvalier allegedly committed crimes against humanity. The human rights organization handed officials 100 pages of documents detailing detention, torture and executions of Haitians during Duvalier's reign. Joining us to talk about these developments is journalist  Ansel Herz who found evidence in Wikileaks documents that suggests the US is working behind the scenes to keep Aristide out of Haiti.
…
That was journalist in Haiti, Ansel Herz.
Obama appoints business leader to Economic panel
President Obama is, once again, promising to focus on the economy. He announced a new top advisor to create jobs and expand US manufacturing. Jeff Immelt, CEO of global corporation GE, will head the Council on Jobs and Competitiveness.  Immelt will replace outgoing advisor Paul Volcker.
Obama made the announcement at a GE turbine plant in Schenectady, NY, the birthplace of GE. He the US has moved into the next phase of economic recovery.
"Our challenge is to do everything we can to make it easier for folks to bring products to market and to start and expand new businesses, and to grow and hire new workers.  I want plants like this all across America.  You guys are a model of what's possible."
Immelt, a GE employee for nearly 30 years and CEO since 2001, and has been an economic advisor to the President. Obama tapped Immelt to come up with private-sector focused ways to expand US exports.
"And as I was walking through the plant, you guys had put up some handy signs so I knew what I was looking at.  (Laughter.) And I noticed on all of them they said, this is going to Kuwait; this is going to India; this is going to Saudi Arabia.
That's where the customers are, and we want to sell them products made here in America.  That's why I met with Chinese leaders this week, and Jeff joined me at the state dinner.
During those meetings, we struck a deal to open Chinese markets to our products.  They're selling here, and that's fine. But we want to sell there. We want to open up their markets so that we got two-way trade, not just one-way trade. (Applause.)"
Obama's announcement was another deliberate attempt to mend ties with the business community.
Groups attempt to reverse Citizens United
Today marks the one-year anniversary of the US Supreme Court's historic Citizens United ruling and groups across the country have planned rallies, panel discussions and petition drives to express their opposition. The 5-4 decision permitted corporations and unions to spend unlimited amounts on political ads and helped contribute to record spending by so-called "outside groups" during the 2010 mid-term elections. Public interest groups also criticized the ruling because it expanded corporate "personhood" rights, by finding that the First Amendment applies to corporations as well as individuals. Author and radio commentator Jim Hightower says the ruling "stole the people's democracy."
"What they have done is to impose their political views over law, over the Constitution, over years of court precedent, over the decisions of state and national legislatures, over logic, over reality, over commonsense, and over the people and the people know it."
Hightower, who is also a Public Citizen board member, joined the founders of Seventh Generation and Ben and Jerry's to announce Business for Democracy, a new coalition of companies and business leaders that support a constitutional amendment to repeal Citizens United. Ben Cohen said responsible businesses should be running safe factories and paying workers a livable wage, rather than spending unlimited money on elections.
"Ben's a person, Jerry's a person but Ben and Jerry's incorporation is not a person. People have spirit, heart, a soul, they are motivated by things other than money. Corporations are required by law to do only what maximizes profit. It's the financial resources of corporations that dwarf the power fo individuals. When the founders wrote our Constitution, it was 'we the people, government of the people by the people, not for the corporations."
Groups are using the first anniversary to asses the impact of the ruling and to push for its repeal. A coalition called Move to Amend is working on a multi-year campaign to amend the constitution to expressly prohibit the expansion of constitutional rights to corporations. Using a different strategy, the group Common Cause filed a petition with the Justice Department this week calling for an investigation into Justices Thomas and Scalia as to whether they should have recused themselves from Citizens United. The group wants to know if the Justices attended gatherings sponsored by Koch Industries, a multi-billion dollar corporation that donates substantial amounts to conservative candidates and campaigns. Common Cause also asked the Justice Department to examine whether Justice Thomas's wife's organization, Liberty Central, directly benefited from the Citizen's United ruling. They are calling for it to be vacated if a conflict of interest is found.
Wikileaks cables suggest US knowledge of Tunisia corruption
Today marks the first of a three-day national mourning period in Tunisia.  Over the past month, 100 people have been killed in violent protests across the country to oust their leader.  But protests have erupted again today in the capital Tunis, where Al Jazeera reports thousands gathered in front of the Interior Ministry.  All government ministers of former Prime Minister Zine El Abidine Ben Ali have now quit the former ruling party, but have not given up their positions.  Protesters want a clean break from the former government.
US diplomatic cables recently released by Wikileaks show that the US government knew of the level of corruption within the former Tunisian government. To find out more about US diplomatic policy towards the dictatorial regime and other countries in the region, The Real News Network's Paul Jay spoke with Samer Shehata, an assistant professor of Arab Politics at Georgetown University. Shehata says he was struck by the extent and depth of knowledge the US had about the situation in Tunisia.
That was The Real News Network's Paul Jay speaking with Georgetown Professor Samer Shehata.  To listen to the complete interview, go to www.therealnews.com.
DRC arrests soldiers for rape
In the Democratic Republic of the Congo, or DRC, officials arrested a group of soldiers for their involvement in the rapes of dozens of women on New Year's Day. They could be tried as early as next week. A UN spokesperson told Reuters that the commander who authorized the attack on the town of Fizi in the eastern part of the country has also been arrested. Human rights groups have long raised concern about armed groups using rape as a weapon of war in DRC. And some say sexual violence will continue if authorities fail to investigate and prosecute those responsible.  The UN's Jocelyne Sambira has more.