Newscast for Wednesday, January 5, 2011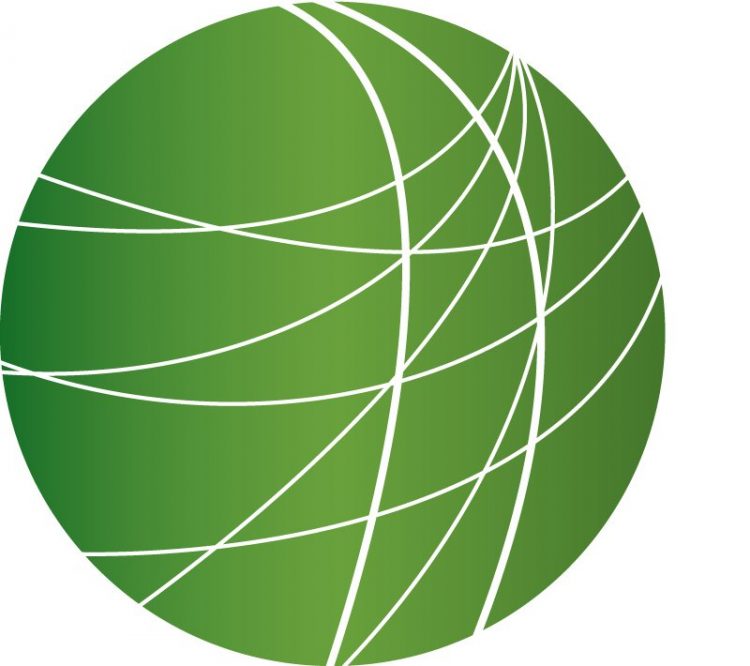 US says there should be accountability for violence in Cote d'Ivoire
Greece plans wall on border with Turkey to keep unwanted immigrants out
Prop 8 trial detours to California Supreme Court
Mountaintop removal activist Judy Bonds dead at 58
112th Congress tips the balance of power
Report: Minimum wage too low
Separation of Church and State challenged in Florida
Sudan prepares for independence vote
US says there should be accountability for violence in Cote d'Ivoire
A tentative agreement between the West African Union, or ECOWAS, and Côte d'Ivoire's Laurent Gbagbo is still holding today, as the Presidential election loser say he will lift the blockade of the Presidential Palace. Some amnesty guarantees have been made as part of the agreement. The US says it will go along with ECOWAS's work, but does feel there should be accountability. State Department Spokesperson Philip Crowley:
"Much of this violence has been perpetrated at the behest of President Gbagbo. One of the things that we've made clear is that President Gbagbo has many options for departing Cote d'Ivoire and as the communiqué makes clear, there's still the opportunity for a dignified exit.  But there should be consequence for what has occurred in Côte d'Ivoire and the violence that has resulted from the failure to recognize the results of the election."
Gbagbo has still not agreed to cede power.
"We believe at this point, it's important for him to leave soon.  And the opportunity for him to leave with a dignified exit is an opportunity that is… that window is closing fast."
ECOWAS officials say the recent agreement does not remove from the table the possibility of regional military intervention if Gbagbo does not cooperate.
Greece plans wall on border with Turkey to keep unwanted immigrants out
The government of Greece says it will build a security wall along its border with Turkey, in an attempt to stop immigrants from illegally crossing into the country. According to France 24, immigrants from Africa and the Middle East use Turkey as a conduit to the rest of Europe. Greece says nearly 100,000 undocumented immigrants cross its border with Turkey annually. A European Commission official commented that this was a short-term fix that doesn't get to the root of the problem.
Prop 8 trial detours to California Supreme Court
The Ninth Circuit Court is passing a key question in the on-going Proposition 8 case to the California Supreme Court. Proponents of Proposition 8, an initiative that bans gay marriage, want to appeal a ruling by a lower court that found the ban to be unconstitutional. The point of contention is that the initial case was not filed against Proposition 8 backers, but the state, which is charged with upholding the law.  California has declined to fight the lower court ruling. The Circuit Court wants to hear whether Prop 8 supporters have legal grounds to appeal before ruling on the case. If there is no appellant, there is no case, and same-sex couples would be allowed to marry again, barring further legal challenges.
Mountaintop removal activist Judy Bonds dead at 58
And finally, a prominent anti-mountaintop removal mining activist has died. Judy Bonds, the founder of Coal River Mountain Watch, died Monday in a hospital, ending her battle with cancer.  A West Virginia native who grew up in an area being polluted by mountain top removal, Bonds began her activist career later in life.
"If coal is so good for us Hillbillies, then why are we so poor? The coal producing towns and communities are dying before our very eyes. Even our water is full of coal sludge. Our corrupt politicians have created a mono-economy here. And history has proven time and time against that mono-economies always fail – especially those mono-economies based upon finite resources."
Bonds was awarded the Goldman Environmental Prize, the so-called Green Nobel, in 2003.  She was 58 years old.
112th Congress Tips the Balance of Power
The 112th Congress takes the reigns in Washington today. And in the House of Representatives, the first order of business – a transition of power. The House of Representatives has 96 new members, all but 9 are Republicans, which gives the Republicans a solid majority. And that majority voted for Republican John Boehner of Ohio to be the new Speaker of the House, forcing Nancy Pelosi to pass over the gavel.
Speaker Boehner is a 20 year Congressmember from Western Ohio. He comes from a large family, 10 of his siblings traveled to Washington to see the swearing in. Known to be emotional and break down in tears, Boehner promised a more humble leadership style, promising to take his cues from the constituents.
"Our aim will be to give government back to the people.  In seeking this goal, we will part with some of the rituals that have come to characterize this institution under majorities Republican and Democratic alike.  We will dispense with the conventional wisdom that bigger bills are always better; that fast legislating is good legislating; that allowing additional amendments and open debate makes the legislative process 'less efficient' than our forefathers intended. These misconceptions have been the basis for the rituals of modern Washington.  The American people have not been well served by them."
The House also voted on new rules written by Speaker Boehner and Republican leadership. Nearly a quarter of the House of Representatives are newly elected. FSRN spoke with one of them, Bobby Schilling, who represents the 17th district of Western Illinois. This pizzeria owner won with the support of the Tea Party. He replaced progressive Phil Hare. Schiller will be a decidedly different candidate from his predecessor. Schiller is socially and fiscally conservative. He told FSRN he will support a repeal of the health care bill when that vote takes place next week. He also says he will vote against raising the debt ceiling, even though most economists say that could destroy the US economy.
Meanwhile, over in the Senate, Vice President Joe Biden swore in 34 new members. Of the 13 new Freshman, 11 are Republicans, one is a Democrat and one an independent who will align with the Republicans. The Senate then resumed its business. First up, filibuster reform.
Report: Minimum wage too low
The beginning of the year is the time when many states raise their minimum wage rates.  On January 1st, Washington, Oregon, Vermont, Colorado, Arizona, Montana and Ohio all increased the wage.  In total, seventeen states currently have rates above the federal standard of  $7.25 per hour.  But this is nowhere near the income needed to meet basic living standards in most US communities, and that reality has been a rallying call for economic justice groups across the country.
But the question remains: What options are actually feasible in terms of policy and economic impact? To find out, the Real News Network's Paul Jay recently sat down with Jeannette Wicks-Lim of the Political Economy Research Institute.   She's the co-author of a report that looks at minimum wage and the earned income tax credit, or EITC, which federally subsidies the pay of low-wage workers.
…
That was The Real News Network's Paul Jay speaking with Jeannette Wicks-Lim of the Political Economy Research Institute.  You can access the expanded version of this interview by going to www.therealnews.com.
Separation of Church and State challenged in Florida
A sheriff in Florida removed recreational equipment from area prisons and gave it to churches. Constitutional rights groups are denouncing the move and one group, Atheists of Florida, is taking action. They have demanded information on the value of the equipment and the amount of taxpayer money used.  Atheists of Florida and other groups say Polk County Sheriff Grady Judd violated separation of church and state. WMNF's Kate Bradshaw, who generously donated this story, has more.
Sudan prepares for independence vote
In South Sudan, an  estimated four million people have registered to vote in the weekend's election. Voters will decide on whether the South becomes an independent nation. UN Radio's Dianne Penn reports…