Newscast for Monday, February 14, 2011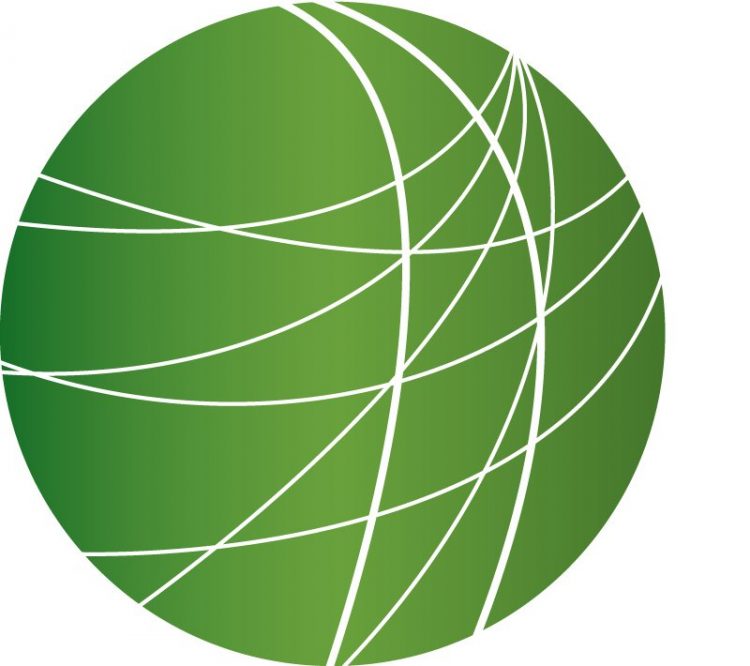 Pro-democracy demonstrations continue to break out across North Africa and the Middle East
The history of military rule in Egypt
Thai news website editor goes on trial for reader comments critical of the government
"Internet Kill Switch" bill has civil liberties groups concerned
President Obama makes deep cuts to the budget but maintains military spending
Human rights advocates highlight the horrific issue of child soldiers
HEADLINES
Palestinian PM dissolves Cabinet
Palestinian Prime Minister Salaam Fayyad dissolved the Cabinet today. He now has six weeks to name new Ministers. The Palestinian government announced this weekend that in addition to municipal elections recently scheduled for July they will hold general elections later in the year.
Iraq will buy food not jets
Iraq will put off purchasing 18 U.S. fighter jets and divert the money to increase food stores. A government spokesperson said today that the move will not affect scheduled pull out of U.S. troops. Security remains a major issue in Iraq where another suicide blast in Samarra killed 38 people over the weekend. Hundreds of Iraqis rallied today protesting government corruption and utility. The protests came as reports circulated about the possible death by self-immolation of a man in Mosul.
Argentina to lodge formal protest with U.S. over contraband cargo
Argentine officials say they will file a formal complaint with the U.S. over a cache of undeclared cargo on a U.S. Air Force plane. Marcos Federman reports from Buenos Aires.
Chevron fined eight billion dollars for environmental damages in Ecuador
A judge in Ecuador fined Chevron more than eight billion dollars today in a suit brought by indigenous residents the Amazon region. The case has dragged on for almost two decades. Chevron called the fine "illegitimate and unenforceable." Last week an international arbitration panel at The Hague ordered any judgments against the oil giant be temporarily suspended. The case stems from environmental damages wrought by Texaco. Chevron bought Texaco in 2001. Indigenous residents of the region say the oil company contaminated the forests and water supplies by dumping waste in unlined pits. Chevron recently filed civil racketeering charges against the plaintiffs in the suit.
Hundreds of Sudanese seek refuge at UN compound in Abyei
Hundreds of people are hunkered down at a UN compound in Sudan after violence broke out at a market in Abyei over the weekend. Three people died. The oil-rich town is on the border between North and South Sudan. Tensions are mounting between two tribes as preparations are under way to organize a referendum. The referendum will decide whether the disputed town joins the newly independent South or will remain with the North.
FEATURES
Pro-democracy demonstrations continue to break out across North Africa and the Middle East
Following Egypt's historic uprising that led to the fall of the Hosni Mubarak, pro-democracy demonstrations are continuing across North Africa and the Middle East. In Iran today, protests took place in a number of cities include Tehran, Esfahan and Shiraz. Thousands of people confronted a massive security force armed with firearms, tear gas, paintball guns and batons. In one video posted online, a crowd attacked a suspected member of the government's Basij militia, a force the government uses to quell demonstrations. In advance of today's rallies, Iranian authorities detained some activists and put opposition leaders Mir Hossein Mousavi and Mehdi Karroubi under house arrest.
A similar scene unfolded in the Persian Gulf island nation of Bahrain, where the U.S. Navy's Fifth Fleet is located. Protests started over the weekend and continued today. In Diraz village, chaos erupts as a crowd peacefully assembling is suddenly charged by riot police who fire their weapons.
Today was also the fourth day of protests in Yemen, where demonstrators are calling for President Ali Abdullah Saleh to step down, after 32 years in power. And in Algeria, thousands of riot police prevented a planned march from taking place in the capital Algiers on Saturday. Hundreds were detained. Today, Algeria's foreign minister pledged to end the country's 19-year-long "state of emergency." But opposition groups have vowed to continue holding demonstrations every Saturday until the regime steps down.
The history of military rule in Egypt
In Egypt today, military rulers officially called on labor leaders to end ongoing protests by public employees who are demanding higher salaries and better work conditions. Thousands remained on the streets, despite the marital law currently in effect. Over the weekend, the Egyptian constitution was suspended and the parliament dissolved. Egypt's Supreme Council of the Armed forces says that military rule will remain in force until elections are held, and that new laws will be drafted by a committee and put to a vote. As the military takes control, the Real News Network's senior editor Paul Jay talks about the history of military rule in Egypt with Gilbert Achcar. Professor Achcar teaches at the University of London and is the author of a number of books. His most recent is titled The Arabs and the Holocaust: The Arab-Israeli War of Narratives. For more, visit www.therealnews.com
Thai news website editor goes on trial for reader comments critical of the government
In Thailand, the editor of the online news site Prachatai faces decades in prison for failing to remove reader comments critical of the Thai government. Chiranuch Premchaiporn has been detained on and off since 2009. Free speech advocates say her trial, which started last week in Bangkok, is a significant test of democracy and internet freedom in Thailand. Chiranuch spoke to FSRN last October about her independent media outlet.
"We would like to be independent media source. We feel media played a very important role in the society, in terms of development, in terms of ensure the human rights, and in terms of democratic development. So we believe in term of like the people have to be independent and free thought and free expression and free for making decision on their own lives."
The government has charged Chiranuch under its new Computer Crimes Act, which critics say is vague and being used to stifle dissent. If found guilty, she faces a 20-year sentence. She is also facing additional charges under another state law that could increase her jail time. Reporters Without Borders research shows that press freedoms in Thailand have deteriorated significantly over the past decade. Prachatai was one of thousands of websites shut down by the government during last year's anti-government protests.
"Internet Kill Switch" bill has civil liberties groups concerned
During the pro-democracy protests in Egypt, the regime of Hosni Mubarak blocked cell phone and internet access.  Civil liberties groups fear something similar could happen in the U.S. Republican Senators Joe Lieberman and Susan Collins introduced the Protecting Cyberspace as a National Asset Act last year and opponents quickly dubbed it the "internet kill switch" bill over concerns it grants too much control to the Executive Branch. Both Senators strongly reject that claim and say their bill is about protecting information technology systems from vulnerabilities, like cyber-attacks. For more on this piece of legislation, we go to Michelle Richardson, legislative council for the American Civil Liberties Union.
President Obama makes deep cuts to the budget but maintains military spending
Today President Obama released a 3.73 trillion dollar budget for 2012. His administration says it will cut the deficit by more than a trillion dollars in the next decade. Obama outlined his priorities in education, infrastructure and clean energy. The budget also proposes steep cuts to social programs, but maintains more than $500 billion for the military. FSRN's Leigh Ann Caldwell has more.
Human rights advocates highlight the horrific issue of child soldiers
Human rights advocates are raising concerns about the continued use of child soldiers. According to the United Nations, of some 300,000 child soldiers around the world, an estimated 40 percent are girls. Many of them are recruited from refugee and displacement camps, then forced to kill or turned into sex slaves. UN Radio's Jocelyne Sambira has more.