Newscast for Friday, February 11, 2011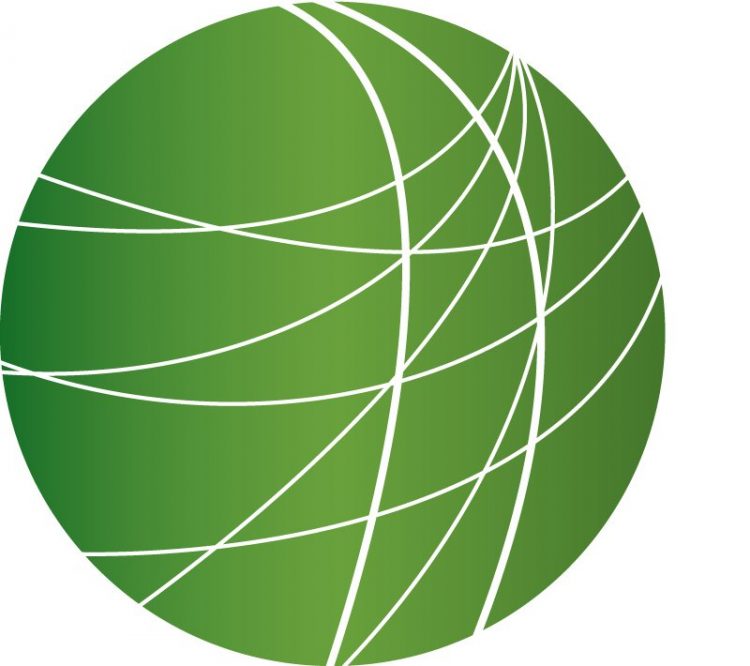 Egyptian President Hosni Mubarak resigns and millions across the country erupt in celebration
We go the streets of Cairo and hear from democracy protesters and our correspondent Aya Batrawy
In Gaza, Palestinians pour into streets in a show of solidarity with Egypt
The world's leaders respond to events in Egypt
The Obama administration's plans for changing the way housing is financed
HEADLINES
Assange extradition case wraps up in London
Wikileaks founder Julian Assange has  to wait until February 24th for a decision on his extradition to Sweden after a judge in a London court adjourned the hearing today. FSRN's Steven Mather reports from the courthouse.
Reporter:
Julian Assange's legal team expressed outrage in Woolwich Crown Court about what they claimed was political interference by the Swedish Prime Minister. Assange is wanted in Sweden for questioning after being accused of rape by two women in the country. Many supporters of Assange claim the rape allegations are politically motivated, due to the damage Wikileaks causes the U.S. government. They say he would be at risk of extradition to the U.S. if the UK allows him to be sent to Sweden. Despite Assange's predicament, the work of Wikileaks continues. This week a Norwegian newspaper published a leaked cable in which Egypt seemed willing to disrupt the elections in Gaza that allowed Hamas to come to power. Other cables show close ties between Mubarak and the U.S., which has arguably fueled anti-government sentiment in Egypt. Steven Mather, FSRN, London.
U.S. contractor faces murder charges in Pakistan
Pakistani officials say an investigation has shown U.S. security contractor Raymond Davis did not act in self-defense when he shot and killed two local men. Davis says, and U.S. officials maintain, that he shot the two men when they tried to rob him in his car. The U.S. continues to assert that Davis has diplomatic immunity and cannot be tried by a Pakistani court. But local officials are pushing for prosecution in Lahore.
Protests as governor eliminates Kansas Arts Commission
Republican Governor Sam Brownback of Kansas this week signed an executive order disbanding the state's Arts Commission, saying he wants the private sector to take over. A crowd of about 200 gathered in the snowy capital Topeka Thursday to protest the loss of the Commission. Once protester told KNST TV that the move would be devastating to rural arts organizations.
"The small arts organizations that rely on operational grants or programming grants from the Arts Commission will not see them under the governor's proposal."
Protesters have a few months to convince the Kansas legislature to reverse the order. The National Assembly of State Arts Agencies says that across the country, state funding for the arts has decreased by 7.2 percent in the current fiscal year.
AZ governor files immigration suit against federal government
The state of Arizona has filed suit against the federal government saying it has not done enough to adequately secure the U.S. border with Mexico. This legal action is a counter to the Department of Justice challenge to Arizona's controversial SB1070. A federal judge has blocked certain aspects of the law from taking effect. Homeland Security officials immediately responded to Governor Jan Brewer's lawsuit. In a statement DHS's Matt Chandler calls it "a meritless court claim" that does "nothing to secure the border." Other states have tried to file similar challenges, but they have not gotten anywhere in the courts.
Mountain top removal sit-in begins at Kentucky governor's office
And finally today, 20 activists have begun a sit-in in the Kentucky Governor's office, demanding an end to mountain top removal mining. Among those participating in the protest is writer Wendell Berry. The protesters are also calling on Governor Steve Beshear to withdraw the state from a coal industry-led lawsuit challenging EPA environmental protections.
FEATURES
Egyptian President Hosni Mubarak resigns and millions across the country erupt in celebration
After 18 days of massive pro-democracy protests across Egypt, Hosni Mubarak resigned, ending a reign of thirty years. Intelligence chief and recently appointed Vice President Omar Suleiman made the brief announcement as millions continued to occupy the streets and squares across the country:
"My fellow citizens, at these hard circumstances our country is experiencing, President Muhammad Hosni Mubarak has decided to wave the office of the President of the Republic and instructed the Supreme Council of the armed forces to run the affairs of the country. May god guide our steps."
Euphoric crowds erupted in cheers, jumping, dancing and waving banners and flags. Cairo's Tahrir Square was a sea of jubilant people, lit up by flashes of light from cameras and fireworks. In cities across the country, celebrations took place and lasted late into the night. Al Jazeera's Ayman Mohyeldin, who's been covering the protests since the beginning and was at one point, detained by security forces, described the significance of this uprising.
"After nearly thirty years in office, nearly eleven thousand days, on January 25th thousands of Egyptians, frustrated by what they call tyrannical rule, with nothing more than a strong determination and their willpower to speak and be heard…today the people of Egypt undoubtedly have been heard."
Many young people have been a strong force behind these demonstrations, including some of Egypt's bloggers, a population often repressed under the Mubarak regime.
We go the streets of Cairo and hear from democracy protesters and our correspondent Aya Batrawy
When we spoke to one such blogger, Zeinobia, a week ago, she was angry and fully committed to continuing the peaceful protesting until Mubarak stepped down. We spoke to Zeinobia again earlier today and she was on the streets of Cairo celebrating. I asked her if Mubarak's resignation had taken her by surprise.
Well, in the wake of this resignation announcement by Mubarak, the streets of Cairo have been described as an explosion of emotion. Our reporter Aya Batrawy is in Cairo we asked her to describe the scene on the streets.
For more reaction to the historic events in Egypt, Dr. Nubar Hovsepian, is an Armenian from Egypt who teaches political science at Chapman University.
Another Egyptian who's been in the streets is human rights lawyer, activist and academic Atef Said. FSRN's Lilian Boctor spoke to him shortly after the announcement of Mubarak's resignation.
In Gaza, Palestinians pour into streets in a show of solidarity with Egypt
As soon as the news of the resignation of Egypt's president Hosni Mubarak broke, crowds of Gazans took to streets cheerfully, expressing solidarity with the Egyptian people. FSRN's Rami Almeghari has more.
The world's leaders respond to events in Egypt
World leaders are also responding to the historic events in Egypt. Speaking this afternoon in the Grand Foyer of the White House, U.S. President Barak Obama said this was one of the few moments where the world witnessed history taking place.
"By stepping down, President Mubarak responded to the Egyptian people's hunger for change.  But this is not the end of Egypt's transition. It's a beginning. I'm sure there will be difficult days ahead, and many questions remain unanswered. But I am confident that the people of Egypt can find the answers, and do so peacefully, constructively, and in the spirit of unity that has defined these last few weeks. For Egyptians have made it clear that nothing less than genuine democracy will carry the day."
One of the first people to respond to today's events was UN Secretary General Ban Ki Moon who called for a transparent and peaceful transition that includes fair and free elections.
"I urge (inaudible) chart a clear path forwards with the participation of all stakeholders. In this process it is vital that human rights and civil liberties are fully respected and that genuine and inclusive dialogue is assured."
British Prime Minister David Cameron echoed those comments, while Switzerland announced it would freeze Mubarak's assets. The former President left the capitol earlier today and reportedly flew to the Egyptian resort town of Sharm el-Sheik.
The Obama administration's plans for changing the way housing is financed
The Obama Administration released a report Friday laying out a plan for changing the way housing is financed.  The report calls for a reduced government role in promoting home ownership with the gradual winding down of the role Freddie Mac and Fannie Mae play in home financing. While the cost of a mortgage could increase under all the long-term proposals presented, affordable housing advocates say that's not such a bad thing. FSRN's Michael Lawson has more.
For more information visit: http://www.treasury.gov/press-center/news/Pages/housing-finance-reform.aspx