Newscast for Tuesday, February 15, 2011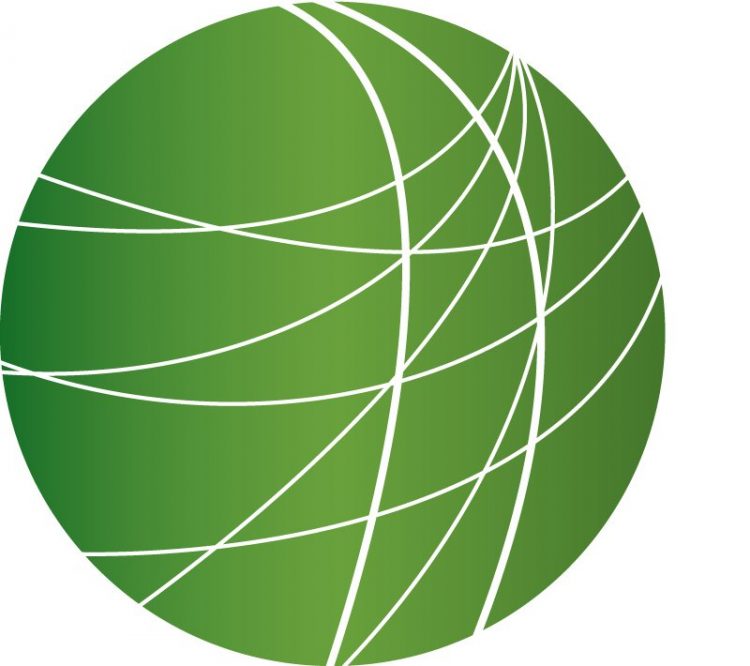 Lawyers investigate the widespread corruption under Egypt's former regime
Iran's pro-government politicians call for the trial and execution of democracy protesters
The ongoing protests in Bahrain and Yemen
U.S. Republicans propose job cuts in 2011 spending bill
U.S. Lawmakers approve Patriot Act extensions
Clinton gives internet policy speech
An update on the protesting Puerto Rican students and teachers
HEADLINES
211 civilians dead in last week's South Sudan massacre
The death toll from last weeks violence in South Sudan has doubled to 211 after more victims, including many women and children, were found in remote areas. The South Sudan army blames rebel leader George Athor for the massacre and claims that the North is supplying militias with arms. A spokesperson from the North's National Congress Party denies the claims.
Cambodia shutters UN refugee center
The Cambodian government closed a UN-run refugee center today. Critics worry what the move  means for future asylum seekers. Irwin Loy reports from Phnom Penh.
Until last week, the refugee center had been home to 75 Montagnards, an ethnic minority from the Central Highlands of Vietnam. The mostly Christian Montagnards claim they are persecuted for their beliefs, and for their community's support of the United States during the Vietnam War. Most of the refugees in the center have now been resettled, but Human Rights Watch says asylum seekers may well find themselves in danger in the future. The group says the Cambodian government has a dismal track record of deporting refugees to countries with whom it has close relations, including Vietnam and China. According to Human Rights Watch, there are an estimated 300 Montagnards currently sitting in Vietnamese prisons. But Koy Kuong, spokesman for Cambodia's Ministry of Foreign Affairs, insists Vietnam is perfectly safe for Montagnards, and says future Montagnard asylum seekers will be screened using current immigration laws. Irwin Loy, FSRN, Phnom Penh.
U.S. wants user info from Twitter in Wikileaks investigation; ACLU fights order
Federal prosecutors are facing off with civil libertarians in a Virginia Court today. A judge will decide if the government can compel Twitter to turn over private user records in connection to the Wikileaks investigation. The ACLU and the Electronic Frontier Foundation are challenging a court order issued in December. They also want the Court to unseal secret records that may reveal that other companies are under similar court orders.
Veterans sue Pentagon over sexual assault response
More than a dozen U.S. veterans who say they were raped while serving filed a class action lawsuit today against the Pentagon. The suit claims the Defense Department has not put in place adequate  procedures for investigations. The veterans say that when they reported sexual attacks, they were told to tough it out. Some remained assigned to the same units as their alleged attackers. They want reports of sexual abuse in the military to be handled by an outside investigator.
Wisconsin workers protest Governor's budget bill that kills collective bargaining
Wisconsin's House Finance Committee met this morning to consider the "Budget Repair Bill", a measure that is strongly opposed by state unions. Nathan Moore reports from the protest in Madison.
Thousands of teachers, corrections officers, firefighters, and other public employees converged on the Wisconsin state capitol today. Industrial and service unions joined the rally in solidarity. They are protesting  Governor Scott Walker's proposal to take away collective bargaining rights for almost all state worker unions. Dubbed the "Budget Repair Bill," Walker's proposal would also require workers to pay more for health care and retirement pensions. Wisconsin union leaders and members called Walker's proposal an attack on public sector and university workers. Joe Turello is a parole officer.
"We don't get paid the greatest. The benefits are what we stay for. You take that away, we don't have anything. The worst part of it for us, losing the collective bargaining."
Protests are slated to continue tomorrow at the Capitol. The state legislature is likely to vote on the measure later this week. Wisconsin elected Republican majorities to both houses in November, and lawmakers are expected to pass Walker's proposal.
South Dakota considers bill that could make killing an abortion doctor justifiable homicide
In South Dakota, lawmakers moved a bill out of committee that could make it legal to kill abortion providers. The measure would make murder justifiable "in defense of … the unborn child"  when committed by a family member of a woman seeking to terminate a pregnancy. A full floor vote is expected soon.
Arizona bill requiring hospital to verify immigration status fails in committee; supporters will try again
And in Arizona, anti-immigration legislators introduced a first of its kind bill that would require hospitals to determine the immigration status of people seeking non-emergency medical care. The bill didn't make it out of the Judiciary committee, but supporters plan to bring it up again in other venues.
FEATURES
Lawyers investigate the widespread corruption under Egypt's former regime
In Egypt, lawyers are rushing to try and freeze the assets of officials and businessmen who may be fleeing the country with illegal cash. After many years of widespread fraud and abuse, the Center for International Policy says Egypt loses more than six billion dollars annually due to corruption. From Cairo, FSRN's Aya Batrawy has more.
Iran's pro-government politicians call for the trial and execution of democracy protesters
In Tehran today, a coalition of lawmakers called for the execution of opposition leaders Mir Hossein Mousavi and Mehdi Karroubi. An angry scene erupted in Parliament, when the group called for them to be tried for sedition for their support of Monday's demonstrations. Both Mousavi and Karroubi have been under house arrest, and other dissents have been detained in recent weeks. Yesterday's rallies in a number of Iranian cities turned violent; two people were reported killed and many injured. UPI reports some riot police attacked smaller demonstrations today in Central Tehran. To find out more about Iran's opposition and the path these demonstrations might take, we're joined by Kaveh Ehsani, assistant professor of international studies at DePaul University in Chicago. He teaches Middle East Society and Politics, specializing in Iran. Welcome to Free Speech Radio News.
The ongoing protests in Bahrain and Yemen
Protests also continue in Bahrain today; thousands are protesting in the main square of the capital, Manama. Earlier today Bahrain's King announced an investigation into the death of two protesters killed by security forces. And hundreds of democracy protesters are continuing to rally in cities across Yemen, including at the university campus in the capital, Sanaa. Some new reports say there have been violent clashes on the campus with pro-government supporters.
U.S. Republicans propose job cuts in 2011 spending bill
One day after the President unveiled his 2012 budget, the House of Representatives is debating the budget for the remainder of this year. Their (budget) proposal cuts 60 billion dollars from last year's spending levels and it could cost hundreds of thousands of jobs. FSRN's Leigh Ann Caldwell reports.
U.S. Lawmakers approve Patriot Act extensions
Also on Capitol Hill, the House voted 275 to 144 Monday night to extend three surveillance and seizure provisions of the Patriot Act that are set to expire at the end of the month. 65 Democrats voted in favor of the bill, which failed last week during an expedited vote due to Tea Party and Conservative opposition. Civil libertarians have long questioned the constitutionality of the Patriot Act, passed following the Sept. 11 terrorist attacks. The expiring provisions include the authority to seize personal information, including library records; the use of roving wiretaps; and secret surveillance of non-U.S. citizens who aren't affiliated with terrorist organizations. The house version expires in December. Now the Senate takes up their bills including one that would make the three provisions permanent.
Clinton gives internet policy speech
U.S. Secretary of State Hilary Clinton delivered a major policy speech on internet freedom today. Speaking at George Washington University, Clinton started by referring to the recent events in the Arab world.
"Egypt isn't inspiring people because they communicated using Twitter. It is inspiring because people came together and persisted in demanding a better future."
This is Clinton's second major address connecting internet freedom to human rights in the last year. Today, Clinton referred to it as "freedom to connect" and called on countries to commit to and protect internet freedoms:
"To maintain an Internet that delivers the greatest possible benefits to the world, we need to have a serious conversation about the principles that guide us. What rules exist and should not exist and why; what behaviors should be encouraged and discouraged, and how. The goal is not to tell people how to use the Internet, any more than we ought to tell people how to use any public space, whether it's Tahrir Square or Times Square."
Clinton also said the U.S. is committed to helping people in repressive countries get around filters and stay ahead of censors, and announced 25 million dollars in grants to fight internet repression. But her comments come as U.S. lawmakers are considering a bill that some say gives the Executive Branch too much authority over the internet. As FSRN reported yesterday, some internet freedom advocates say the Protecting Cyberspace as a National Asset Act, could give the President the authority to shut down parts of the Internet during a cyber-emergency. Clinton also made a distinction between the administration's policies on internet freedom and the work of the whistle-blowing website, Wikileaks.
"Fundamentally, the Wikileaks act began with an act of theft, government documents were stolen just the same as if they had been smuggled out in a briefcase. Some have suggested that this theft is justified because governments have a responsibility to conduct all of our work out in the open in the full view of our citizens, I respectfully disagree"
Clinton insisted that their position on Wikileaks doesn't "challenge [their] commitment to internet freedom." This is the second major internet freedom speech given by Clinton in the last year. Calling cyber security a foreign policy priority, she said the administration will announce an international strategy for cyberspace this year.
An update on the protesting Puerto Rican students and teachers
And, in an update to a story FSRN has been following, the University of Puerto Rico named a new interim president following the resignation of José Ramón De La Torre, last Friday. The former leader reportedly tried to end what critics are calling a "police occupation" of the university. Some 15,000 students and teachers marched on campus over the weekend, demanding an end to the heavy security presence, which includes riot police. According to the Puerto Rico Sun, the cost of the current conflict, including police and private security, could exceed 150 million dollars.