Newscast for Tuesday, December 27, 2011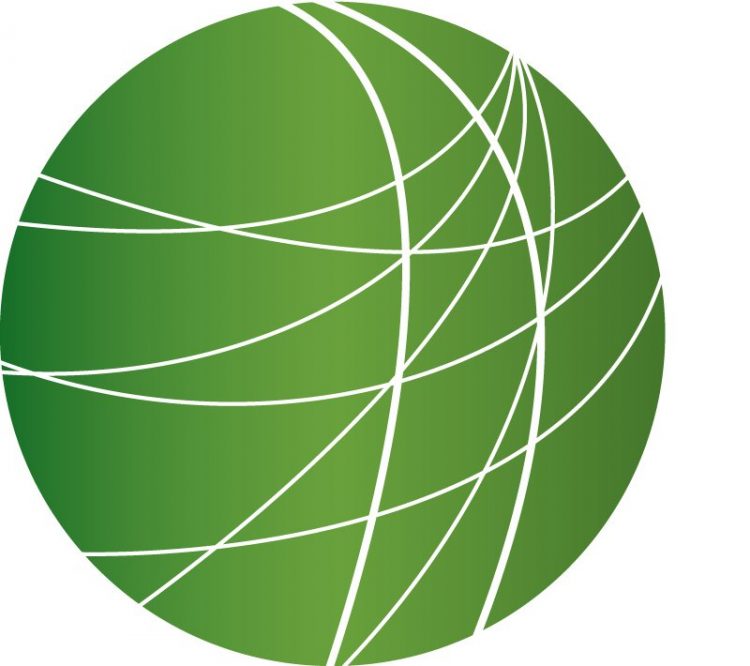 Thousands of Syrians rally in Homs as Arab peace monitors arrive
President Obama's signing statement that rejects Congressional restrictions on Guantanamo Bay
South Sudan's growing refugee problem as thousands flee border violence
The US continues to dispute that Vietnam War Agent Orange caused health problems
The West Bank pushes to become a center for quality olive oil production
HEADLINES
India takes up anti-corruption bill; Anna begins a fast
As the Indian parliament debated a bill today aimed at combating political corruption, activist Anna Hazare began a 3-day fast in Mumbai to urge lawmakers to make it stronger. The lower house passed the measure today, but it has an uphill battle in the upper chamber, the Rajya Sabha. FSRN'S Prabhakar Mani Tewari has more.
Despite ill health, social activist Anna Hazare began his fast to demand a strong anti-corruption law. It is the third such fast for Anna. Indian lawmakers took up the Lokpal bill today. But critics say it doesn't go far enough. After this 3-day fast, Anna has called for his supporters to fill the jails in a 3-day mass arrest program beginning on the 30th of this month. He addressed his supporters before beginning the fast. "Nowadays more and more criminals and anti-social elements are joining politics. We have 150 members in our parliament with criminal records." There has been heated debate on the issue in the Indian parliament with opposition parties demanding as many as 56 amendments to the bill. Some members of the ruling alliance also opposed the bill saying the Lokpal bill would encroach upon the rights of the states. Despite support from Prime Minister Manmohan Singh, the measure is likely to fail. Prabhakar Mani Tewari, FSRN, Kolkata

Egyptian court bans virginity tests for female detainees
A judge in Egypt ordered the military to stop carrying out so-called virginity tests on females detained in military prisons. The ban came after a woman arrested during a protest in Tahrir Square was forced to submit to an internal examination. A high ranking military official defended the tests – saying that if they could prove women were not virgins when they were arrested, then female detainees would not be able to allege rape by their captors. Human rights advocates want any soldier who violates the ban to be charged with sexual assault.
Two journalists sentenced to 11 years in Ethiopia
An Ethiopian court sentenced two Swedish journalists to 11 years in jail today. Johan Persson and Martin Schibbye were convicted of entering the country illegally. They were originally charged with conspiring to commit terrorist attacks after they traveled rebel fighters, but were acquitted on those charges. They say they were working on a story about a Swedish oil company with projects in Ehtiopia's disputed Ogaden Province, a region that is closed to foreign nationals. Attorney Thomas Olsen represents the reporters. "We should also remember that this is about two innocent journalists who are trying to do their work. And in that perspective to sentence them to 11 years in prison is a very brutal verdict." The Swedish Union of Journalists says the sentence is politically motivated and calls on the Swedish government to step in.
Aussie Senator calls for probe of role mining company played in protesters death
An Australian senator wants a major mining company investigated over its alleged role in violence at an Indonesian mine protest over the weekend. Jessie Boylan has more.
Footage posted online today shows police firing at Indonesian protestors of a planned Australian-owned gold mine in Bima, a town on the island of Sumbawa, east of Bali. Over the weekend protesters occupied the port, the demonstrations turned violent and police opened fire. Friends of the Earth Australia spokesperson Cam Walker said the demonstration was peaceful until the police arrived. However, the Indonesian national police spokesman said that police were forced to fire because protestors had set fire to buildings in the area. Local residents say the mine will damage the land, forests and precious water resources. Australian Senator, Christine Milne called today for an investigation of the relationship between Arc Exploration and the Indonesian police – she says Australian companies should follow the same human rights and environmental rules when working abroad as they do at home. Jessie Boylan, FSRN, Melvin, Austrailia.
UN calls on Haiti to investigate excessive force by police
UN officials in Haiti are urging Haitian authorities to properly investigate and prosecute police officers suspected of unlawful killings and torture. An investigation into the deaths of nine people in Haiti's capital has raised concerns about the illegal use of force by the police. Jocelyne Sambira reports.
Two reports released by the Office of the High Commissioner for Human Rights (OHCHR) and the UN Stabilization Mission in Haiti detail investigations into six incidents in which approximately 20 members of the Haitian National Police, HNP, were implicated in the deaths of nine people. The incidents are said to have taken place in the Port-au-Prince metropolitan area between October 2010 and June this year. According to the reports, the deaths may have been the result of the police's illegal use of force. The UN has called on the Haitian Government to take action to prevent killings, including extrajudicial, summary and arbitrary executions, by the Haitian police and to immediately investigate the deaths that do occur. Jocelyne Sambira, United Nations.
Philippine typhoon death toll rises to almost 1500
And the death toll from a tropical storm that hit the Philippines on December 16th continues to climb as bodies are still washing up – some as far as 60 miles away. Nearly 1500 people are now confirmed dead, 60,000 are homeless.
FEATURES
Thousands of Syrians rally in Homs as Arab peace monitors arrive
In Syria tens of thousands of people have rallied on the streets of the city of Homs, as Arab League peace monitors finished their first day of observation in the city.  This video uploaded to YouTube, that can't be authenticated, shows many hundreds of people chanting and waving placards at a rally this evening: http://www.youtube.com/watch?v=MdpZnqIh9Ys&feature=youtu.be. The London based Syrian Observatory for Human Rights said 70,000 people rallied in Homs before being dispersed by teargas.  The Observatory said tanks have been withdrawing but then repositioning in government held areas in the city. On Monday the area of Baba Amr was shelled by government forces killing about twenty people. Violence continues in other cities.  Another video uploaded to YouTube, appears to show plumes of tear gas on the streets of Hama and youths face throwing rocks towards security forces: http://www.youtube.com/watch?v=mTCFvovwUnI. Scores of people have died in recent days and the United Nations says more than 5,000 people have been killed since anti-government protests began in March.  The Arab League observers are expected to take about a week investigating whether Syria is complying with the agreement it signed, under which the observers are to monitor a halt to the violence, the release of all detainees and the withdrawal of armed forces.
President Obama's signing statement that rejects Congressional restrictions on Guantanamo Bay
As we reported on Monday, President Obama signed the 2012 omnibus spending bill into law before leaving for his family vacation in Hawaii. But he also included a signing statement, saying he would not adhere to certain provisions tacked onto the bill.  The president took issue with Congressional restrictions on his authority over issues ranging from foreign aid to climate change to detainees at Guantánamo Bay. Alice Ollstein reports from Washington…
South Sudan's growing refugee problem as thousands flee border violence
Six months ago the Republic of South Sudan became the world's newest nation, officially separating from northern Sudan. But since independence there's been increasing violence in the resource rich border areas of Abyei, Blue Nile and Southern Kordofan and now the situation is worsening again. The United Nations warned that more than two and half million people in South Sudan will require food assistance and Doctors Without Borders says a series of humanitarian emergencies are unfolding as, this month, many thousands of refugees have fled across the border into South Sudan to escape conflict. Jean Pierre Amigo is MSF's Field Coordinator in Maban South Sudan, where they have established a refugee camp. He joined us on a satellite phone.
The US continues to dispute that Vietnam War Agent Orange caused health problems
Nearly 37 years after the Vietnam War ended, toxic chemicals in the herbicide Agent Orange that U.S. forces sprayed during the war still linger in Vietnam's soils and watersheds. Earlier this year Congress approved about 15 million dollars for dioxin cleanup at a former American airbase in the coastal city of Danang and three million for so-called "related health activities." But although U.S. funding on this issue has increased sharply in recent years, the U.S. still disputes Vietnam's longstanding claim that dioxin exposure causes health problems. FSRN's Mike Ives has more from Danang.
The West Bank pushes to become a center for quality olive oil production
In the West Bank, Palestine, 80 percent of the cultivated land is planted with olive trees.  The Canaan Fair Trade Company installed a state-of-the-art olive press just a few years ago, and is on its way to branding Palestine as the home of world-class olive oil. Melinda Tuhus reports from Jenin, Palestine.