Newscast for Tuesday, February 8, 2011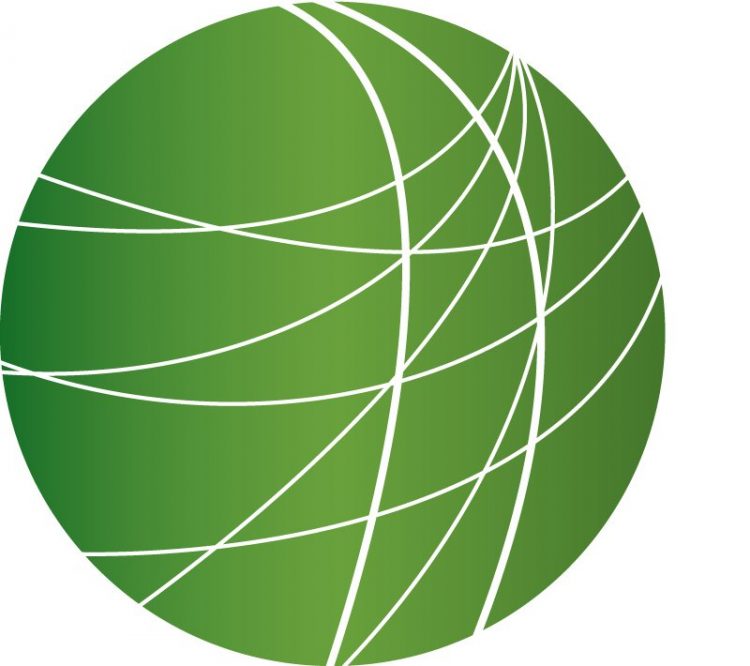 Egyptian democracy protesters in Cairo turn out for the biggest demonstration yet
The US corporations and lobbyists with close ties to the Mubarak regime
The World Social Forum gets underway in Dakar, Senegal
The war crimes trial of former Liberian President Charles Taylor
US lawmakers due to vote on an extension to the Patriot Act
The FCC approves extending access to high speed internet services in under served areas
HEADLINES
Obama to ask Congress for $53 billion for high speed rail
The White House announced a six-year, $53 billion high speed rail initiative today. The President wants Congress to approve the first phase of the infrastructure upgrade as part of the budget he'll put forth next week.
Government lawyers on strike in Quebec
Thousands of court cases in Quebec are on hold after prosecutors and government lawyers went on strike today. The lawyers union says they are understaffed, and underpaid. They want a 40 percent raise. Attorneys working on proceedings already in progress will stay on the job.
Facebook and YouTube available in Syria after three years of silence
According to the Associated Press, internet users in Syria can log in to Facebook and YouTube for the first time in three years. The Syrian government has not made any official statement, but users report the sites are available.
Death toll rises in Sri Lanka floods; rice crops down 35 percent
Fourteen more people have died as a result of flooding in Sri Lanka, another 190,000 have moved to shelters after the latest floods this week. The Agriculture Ministry said today that at least 35 percent of the country's rice crops are gone. UN spokesperson, Elizabeth Byrs, says that contaminated water and poor sanitation for those displaced brings additional health concerns.
"There is a risk of acute respiratory infection and Dengue outbreak. That's why you know that in such conditions that the health situation has to be monitored very closely because of the situation of these poor people who are packed in evacuation centers and some in flooded areas."
More than 1.2 million Sri Lankans have been affected by monsoon rains that began in December.
Students at University of Puerto Rico on strike again
University students in Puerto Rico are back on strike. Tension is high as students continue their campaign against tuition hikes. One protester addressed a line of riot police:
"Police of Puerto Rico! The Unit for Special Operations! They're here, because they are afraid! They're afraid of rallies and demonstrations!"
Demonstrations at the University of Puerto Rico began again yesterday on the first day of the Spring semester. Last month, dozens of students were arrested during similar actions.
Tunisian military calls up reserves as unrest continues
The Tunisian military called up reserve troops. They are to report for duty on Sunday. Soldiers who retired in the past five years and youth who have completed military training will increase the ranks of soldiers deployed to quell continuing unrest three weeks after a people's revolution forced President Zine al-Abidine Ben Ali to flee.
FEATURES
Egyptian democracy protesters in Cairo turn out for the biggest demonstration yet
Hundreds of thousands of Egyptians including families, youth, the elderly, women and men, Muslim and Christian, converged in Cairo's central Tahrir, or Liberation, Square for the 15th consecutive day of pro-democracy protests. The demonstrators continue to demand that President Mubarak step down immediately. Observers say it's the biggest protest yet. From Cairo, Aya Batrawy reports
The US corporations and lobbyists with close ties to the Mubarak regime
As the Obama administration continues efforts to encourage the Mubarak regime to start a democratic transition, many are questioning how the U.S.-Egypt relationship might change. For three decades, the U.S. has given more than $1 billion a year in military aid to Egypt, a deal some powerful U.S. corporations benefit from as well as lobbyists on Capitol Hill. Senior Fellow at the center for American Progress Pratap Chatterjee is investigating these issues. He's been studying information from the Wikileaks cables and the Sunlight Foundation to trace the relationship between the U.S. government, American corporations and lobbyists.
The World Social Forum gets underway in Dakar, Senegal
The 11th annual World Social Forum is taking place in Dakar, Senegal. The week-long gathering has attracted tens of thousands of people from more than 100 countries. It began Sunday with a rally and march through the capital. Joining the marchers was Bolivian President Evo Morales. During a speech, he said neo-liberal policies oppress people and destroy natural resources.
"This struggle by the people is going to be unstoppable, even though the United States government provides millions and millions of dollars of financing to try and finish these social movements, but this is not going to stop, the solution is through social commitments and not repression"
Former Brazilian President Lula da Silva is also attending. He urged African countries to invest in food sovereignty, the right of people to decide their own policies towards food production, and encouraged them to follow Brazil's model of a "green revolution." Senegalese President Abdoulaye Wade appeared alongside Lula today, but told the crowd he's a supporter of the market economy. According to Inter Press Service, Wade said he's followed the World Social Forum since 2000, but questions whether activists have succeeded in changing the world at the global level. Another participant is Cairo-born Samir Amin, President of World Forum of Alternatives, a group that promotes convergences of social movements. He says the uprising in Egypt is about more than just pressuring Mubarak to resign.
"The plan of the ruling system and supported by the United States and of course by Europe behind the United States, is not to allow that, is that to make the minimal concession in order to safeguard the essential of the system that is a capitalist, neo-liberal integration in the global system which is at the route of all the social devastation of course, but simultaneously a system that is aligned with the U.S. policy for the global level and for the region, that means also tolerating of, allowing de facto Israel to continue the devastation in occupied Palestine."
The World Social Forum started 10 years ago to counter the World Economic Forum, and create a place for activists, NGOs and grassroots groups to gather and develop alternatives to neo-liberal policies. This year, many are focusing on issues related to African countries including food shortages and agricultural policies. Stay tuned to FSRN for on-the-ground coverage from Dakar.
The war crimes trial of former Liberian President Charles Taylor
The war crimes trial of former Liberian President Charles Taylor is continuing in The Hague. He's facing 11 counts including crimes against humanity. Prosecutors allege he led a group of rebels who murdered and massacred civilians in Sierra Leone. Charges concern the use of child soldiers and women and girls as sex slaves. For an update on the trail, UN Radio's Derrick Mbatha spoke with Solomon Moriba, the spokesperson for the Special Court for Sierra Leone in The Hague.
US lawmakers due to vote on an extension to the Patriot Act
In Washington, the House of Representatives is expected to vote on an extension to the Patriot Act Tuesday night. The law, which was passed after the September 11th terrorist attacks, greatly expands surveillance of Americans. The Senate plans to act soon, as well, since several key provisions expire in less than three weeks. As FSRN's Leigh Ann Caldwell reports, the measures are expected to pass with little opposition and with little review.
The FCC approves extending access to high speed internet services in under served areas
The FCC unanimously approved a proposal today that would extend access to high speed internet services in under served areas. The plan would revamp the eight billion dollar Universal Service Fund, or USF. Money for the fund currently comes from consumers, some 15 percent of your long distance telephone charges currently goes to building land line phone infrastructure in low-income rural areas. According to FCC Chair Julius Genachowski, the USF has been plagued by corruption and inefficiency. The plan set forth today shifts spending from telephone services to broadband access networks. Genachowski explains one element of current telecommunication economics that he says is inherently flawed, inter-carrier compensation, or payments made between service providers to route data traffic, a model the FCC says allows companies to "game the system."
"The Intercarrier comp system today discourages private investment in cost saving 21st century infrastructure. Some companies fear losing millions of dollars in inter carrier comp if they upgrade traditional telephone equipment to IP equipment enabling more efficient IP interconnection. Simply put – the current interrelated USF and ICC system is unsustainable. It was designed for a world with separate local and long distance telephone companies, a world of traditional land line telephones before cell phones or Skype, a world without the internet, a world that no longer exists."
Genachowski says the current funding model wastes taxpayer dollars and would be replaced by a Connect America Fund that would no longer subsidize telephone networks, but would support broadband.
"As we do this we'll make sure that all American's continue to have access to voice service and can make calls from their homes. Voice will be ultimately one application that consumers can use over their fixed or mobile broadband connections. We would also target funding to those areas that truly need it, where the economics dictates that broadband would not be available without support."
At today's hearing, FCC staff specifically noted the need for broadband access in tribal areas – the lack of which Commissioner Michael Copps called inexcusable. But some say the changes don't go far enough. Media reform group Free Press said reform of the Universal Service Fund is a baby step, and noted the agency has yet to collect the basic data needed to determine exactly where broadband service is and is not available. The FCC will hold workshops on the plan in coming months at which public comment will be heard. Commissioner Copps said today he hopes action will be taken on the plan by the end of this year.